How to get ''Ok Google'' voice search on any screen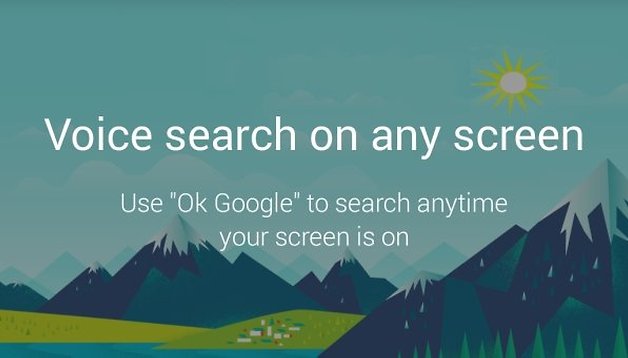 Using the hotword ''feature previously limited to Moto X owners. But now, you can enable the function on any device, from a Galaxy S4 to a LG G2 to a Nexus 7. All you need is an internet connection. Here's how to force Ok Google everywhere on your device. NEXTPITTV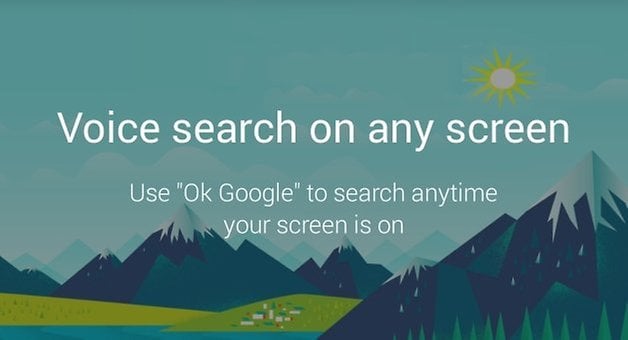 All you need to do is open a Google Search box and type in: ''Ok Google everyhere''. That's it. Once you've searched for that phrase (or ''unleash the Google'' if the first phrase didn't work) then you will have access to the Ok Google from any screen settings. Honestly. Now you just need to open your Google Settings app (the grey icon with a G and cog in your app drawer). You need to have Audio History enabled in your Voice Settings and for now you must be using US English. Here's the process in screenshots: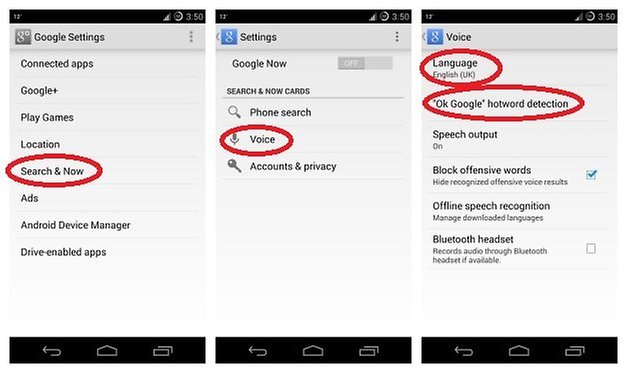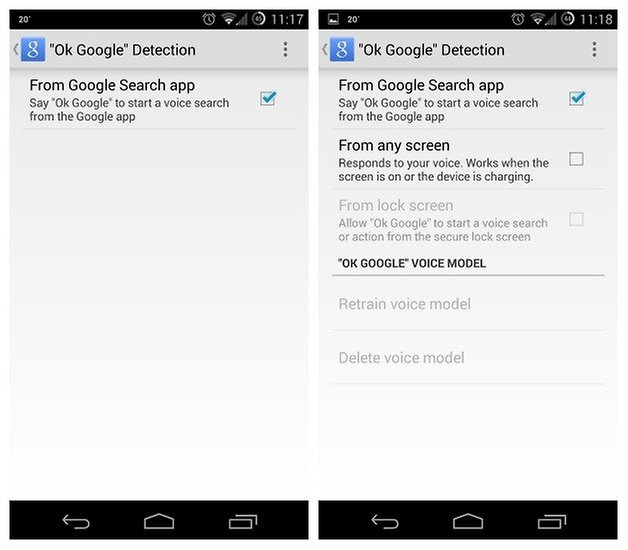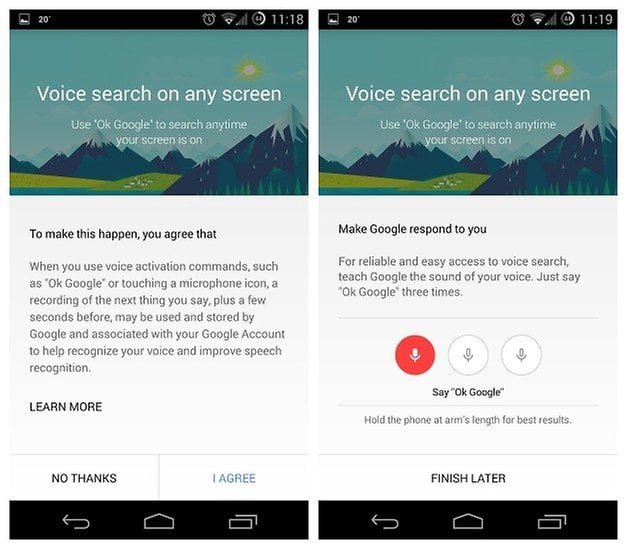 That's it, once you've enabled Audio History and recorded your voice so Google knows what to listen out for you can activate the Ok Google hotword voice search from any screen on your Android device. Now that you've had a taste of this feature can you imagine ever being without it again? This is truly a historic day in the history of Google Search on Android.
Have you enabled the feature? How often do you use voice search?