Honor V Purse 5G: Forward to the Past | Opinion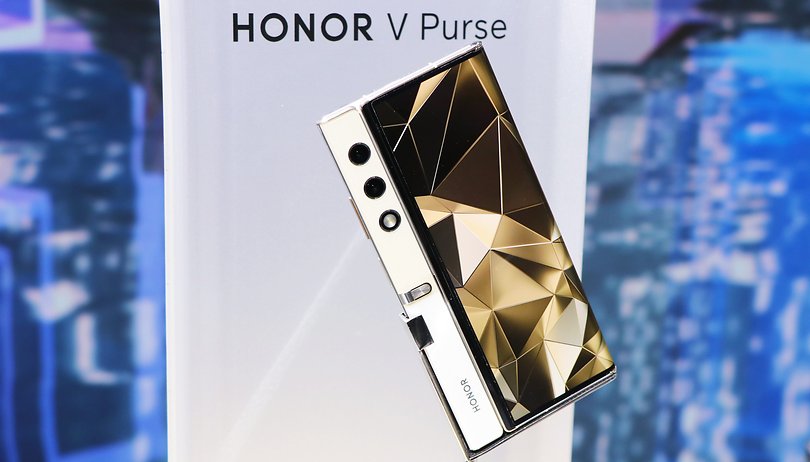 As a former Huawei subsidiary, Honor presented us with another foldable at the Berlin IFA last week alongside the Honor Magic V2, which was teased as a "future concept phone". Read why the Honor V Purse 5G, as a smartphone that folds outwards, is straight from the past in my opinion, and why it is even misogynistic from certain points of view.
Honor presents the Honor V Purse 5G
The Honor V Purse 5G was—according to the public's applause—the highlight of the Berlin launch event at IFA 2023, even before the actual star of the event, the Honor Magic V2 we checked earlier. That is a bit surprising since it is only a concept smartphone according to CEO George Zhao. But a concept smartphone that is apparently certified to have 5G even before it goes on sale?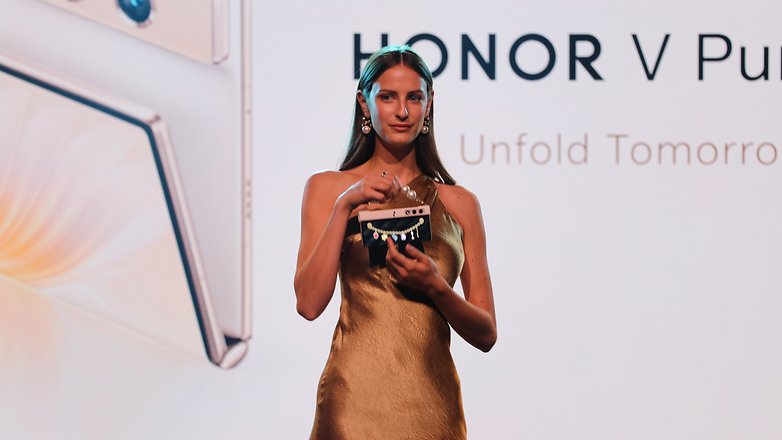 The first thought that popped into my head when two female models presented the V Purse as a kind of handbag with a shoulder strap on the IFA stage: Is Honor now introducing us to the Huawei Mate X (2019) as a new smartphone once again? After all, there are not that many foldables that have their foldable display positioned on the outside.
A foldable with a delicate outer display is not up-to-date
And rightly so, in my opinion. Because the biggest enemies of the smartphone are scratches or even a break on the display glass. The screen of a foldable smartphone is many times more sensitive. For example, conventional smartphones get screen protection from Corning and its Gorilla Glass, but a foldable smartphone will only have a protective film that cannot be removed in 2023.
As long as we do not have effective protection against scratches for a foldable display, they belong on the inside.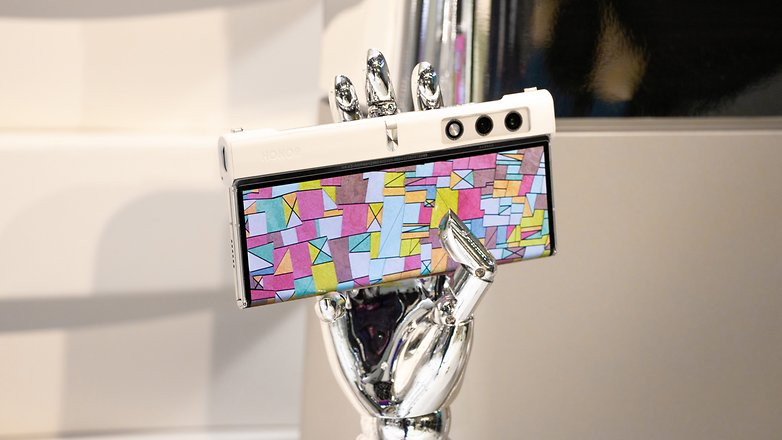 New wine in old bottles (MaTTheus 9,17)
Like the Huawei Mate X (review), the Honor V Purse offers three circular camera openings. Of these, two curves are actually for the cameras and one for the flash. The center opening mechanism and the USB Type-C port at the bottom are almost identical as well, although certain minimal modifications would be necessary for a final release.
However, it is only a concept smartphone. But why certify a smartphone that does not exist and is intended for sale with the fifth mobile generation? But only if you actually intend to sell the foldable.
To me, this attempt almost looks as if Huawei still had some Mate X leftovers, and Honor as an ex-subsidiary now tries to sell them with Google services and a lifestyle idea. Of course, I cannot prove that since none of the so-called concept smartphones could be touched at the IFA booth.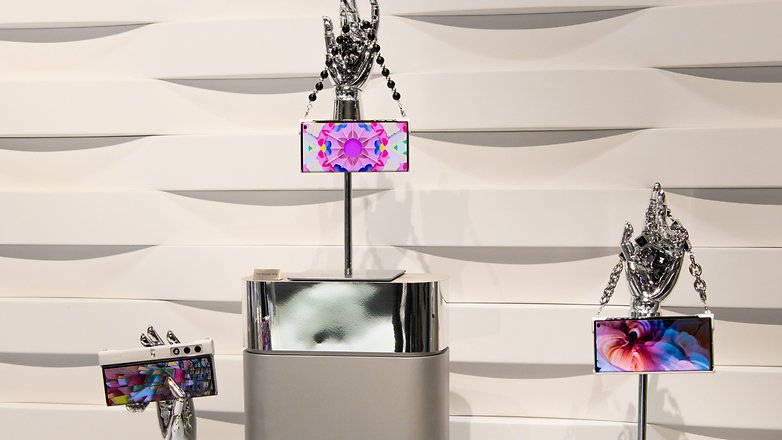 Marketing is also outdated
Apparently, Honor is pursuing the feminine target group here. And that happens through two holding loops and a touch-sensitive animation on the always-on outer display, which simulates a handbag pattern. Fashion meets technology, Honor dubs the progressive lifestyle with a "Phone to Purse" concept. But why is this foldable, of all things, a purse or handbag and others are not? Honor says: Because the interchangeable straps and chains let you carry the Foldable over your shoulder, this becomes a "tech handbag".
I maintain that every smartphone serves the purpose of a "modern" handbag these days. Many things that used to be carried in handbags or—to pick up men again here now—trousers and jacket pockets have simply been digitized. Wallet, Walkman, notebook, car, and door keys, for example.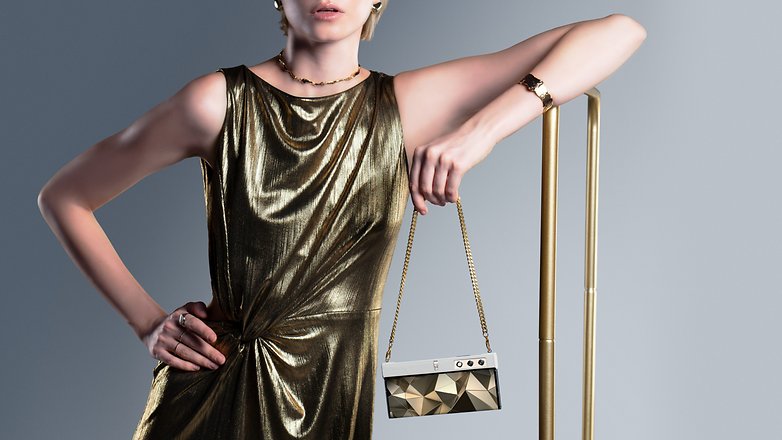 I am not a woman and consequently cannot comment on whether a woman or a person who feels like a woman feels attacked because a smartphone is exclusively assigned to a gender group. The way the Honor V Purse was presented at the launch event and afterward at the Honor booth was rather misogynistic: The models looked like they came from the 90s. In other words, they looked unhealthily emaciated and reflected an image of women that is long outdated today. No fashion label would dare to present itself like that nowadays.
And so it remains in the end only my opinion, which I wanted to share with you again today and I am already looking forward to your comments below. Do you agree with my steep thesis that Honor wants to sell us old Huawei stocks again, slightly modified, five years later?