Honor 7 vs Huawei Mate S comparison: sibling rivalry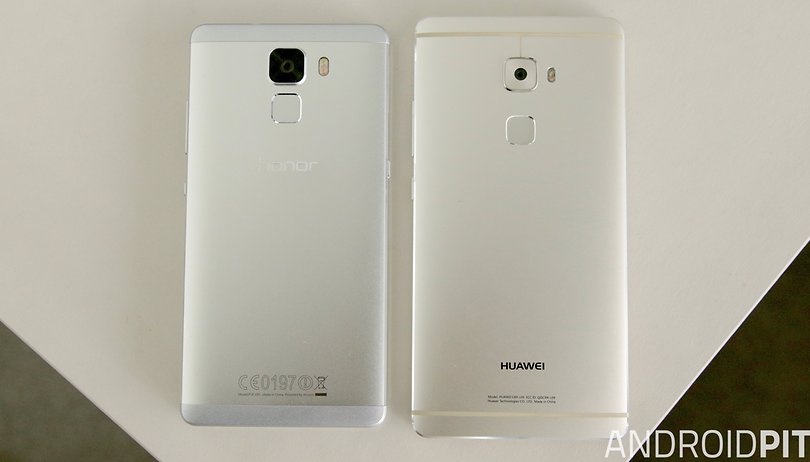 The Huawei Mate S is the successor to the popular Ascend Mate 7. It's a big phone with a big screen, but it's got a big rival in the form of the Honor 7, which is actually made by a Huawei subsidiary. Which is best? Let's find out in our Honor 7 vs Huawei Mate S comparison.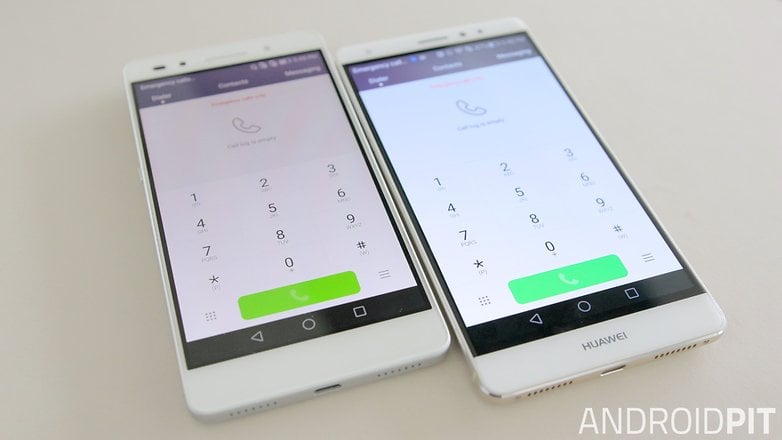 Honor 7 vs Huawei Mate S comparison: Design and build quality
If you get a strong feeling of déja vu when you look at the Honor 7, you're not the only one. The design of this phone is very much like the Mate S – albeit a Mate S that's had its screen zapped by a shrink ray. Although to be fair, Honor is a subsidiary of Huawei – it's the funkier, younger Seat to Huawei's VW – so that's hardly surprising.
The Honor is mostly metal with a couple of bits of metal-effect plastic and two speaker grilles despite only having one mono speaker. It's not a bad looker and it feels good to hold. The Mate S is one of the nicest, most premium-looking phones we've ever seen, and its longer display makes it more elegant than the Honor 7.
Honor 7 vs Huawei Mate S comparison: Display
The Honor 7 has a 5.2-inch, full HD IPS LCD delivering 1,920 x 1,080 pixels at 424 ppi. It's pretty good and offers selection of color options to get the display just how you like it, although it isn't as vivid or punchy as an AMOLED.
Did somebody say AMOLED? The Huawei has a 5.5-inch, full HD AMOLED screen that also delivers 1,920 x 1,080 pixels at 401 ppi. But that's not all: the premium edition gets Force Touch technology, which means you can press harder on the screen to make things happen in Huawei's apps. It's unclear what, if anything, Force Touch will do in third party apps, but Force or no Force, the Huawei has the bigger, more attractive display.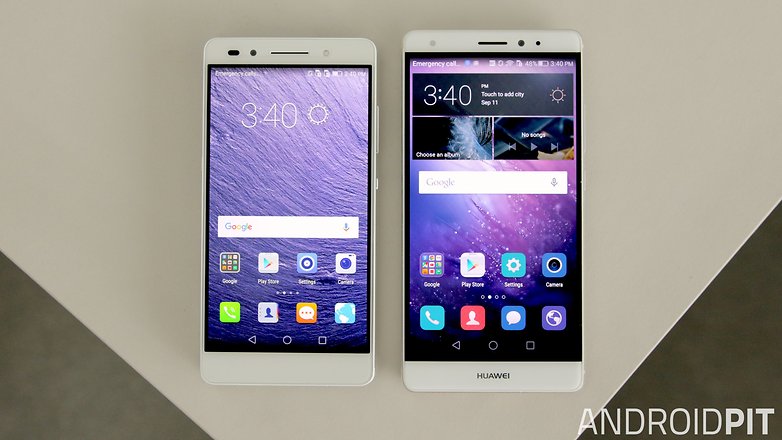 Honor 7 vs Huawei Mate S comparison: Processor and storage
The Honor 7 has a Kirin 935 chipset with eight cores clocked at up to 2.2 GHz, 3 GB of RAM and a choice of 16 GB or 32 GB of internal storage. It has a microSD card slot too. If you aren't familiar with the Kirin, it delivers similar performance to the Snapdragon 810. Its performance is generally fine, although we did encounter the odd bit of stuttering from time to time. Games generally worked well though.
The Huawei Mate S also has an octa-core Kirin 935 chipset, 3 GB of RAM and 32 GB of internal storage. You can expand the storage by up to 128 GB with a microSD card. Both devices are pretty evenly matched on the processor front.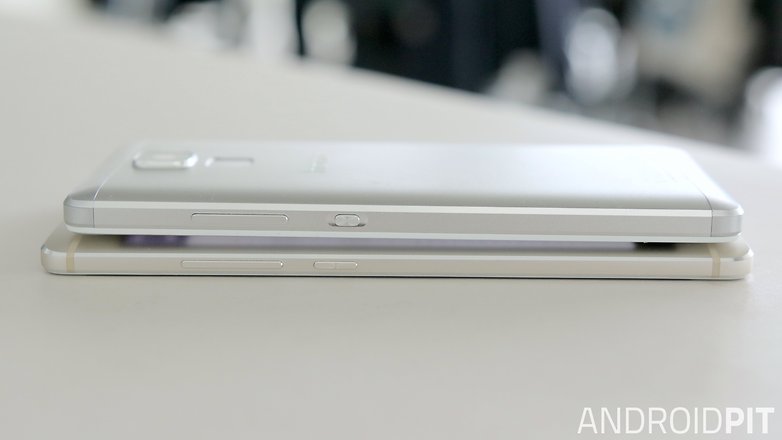 Honor 7 vs Huawei Mate S comparison: Camera
The Honor 7 has a 20 MP main camera with phase detection autofocus, optical image stabiization and some useful camera modes including 'light painting', a super long exposure mode that enables you to paint in the air with light. You can record full HD video too. The front facing camera is 8 MP with an LED flash.
The Huawei Mate S's front facing camera also has 8 MP, but the main camera is a 13 MP offering with LED flash and optical image stabilization. Huawei says that its camera is "best in class" with a "DSLR-level" signal processor, but we suspect that the Honor 7 will take the better photographs in everyday use.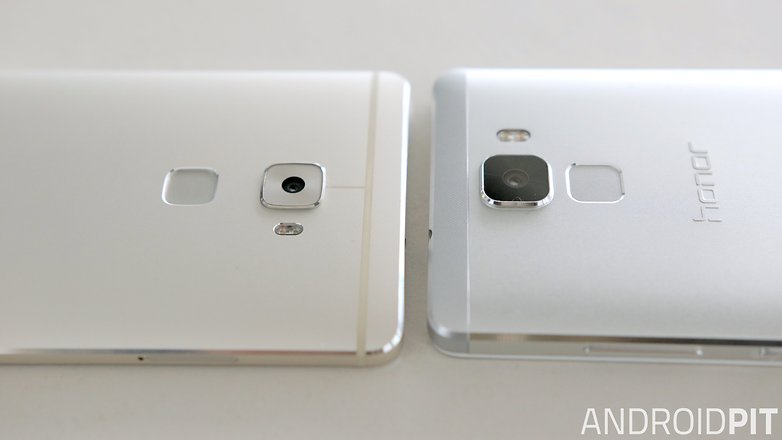 Honor 7 vs Huawei Mate S comparison: Software
The Honor 7 features Android 5.0 Lollipop with the EMUI 3.1 skin on top. This interface corresponds exactly to that found on the Huawei P8, which is clean, slick and reasonably bloat-free.
The Mate S has Huawei's version of Android 5.1.1, plus Force Touch. Right now Force Touch is a Huawei thing rather than an Android thing, so when it's time for an Android update, Mate S users will need Huawei to do more than just approve the Google version and chuck it out the door. It'll be interesting to see how well it handles that.
Honor 7 vs Huawei Mate S comparison: Battery
The Honor 7 has the better battery: it has a capacity of 3,100 mAh, and we found it lasted for around 18 hours in everyday use.
The Mate S has a 2,700 mAh battery, which Huawei promises is more than enough for a busy day's use. It also supports fast charging, which gives you two hours of talking after 10 minutes of charging.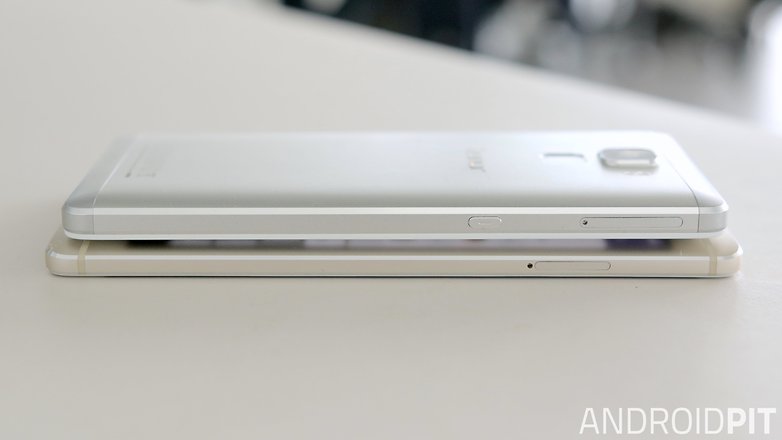 Honor 7 vs Huawei Mate S comparison: Early verdict
Both handsets are fairly well matched, but we haven't mentioned the price yet. The Honor 7's recommended retail price is £249 for the 16 GB version, while the 32 GB Mate S is £469. (In the US, the Honor 7 can be bought for cost US$369 through OppoMart, but it only supports LTE bands 1 and 3, and the Mate S won't be available.)
That's a really big price difference. The Mate S has a bigger, more vivid screen, but the Honor 7 is its equal in many other respects, and in the case of the camera and battery it's actually better. So is an extra 0.3-inch of display and 16 GB of storage really worth spending an extra £220 on? We're not convinced it is, so to us, the Honor 7 is the better buy here.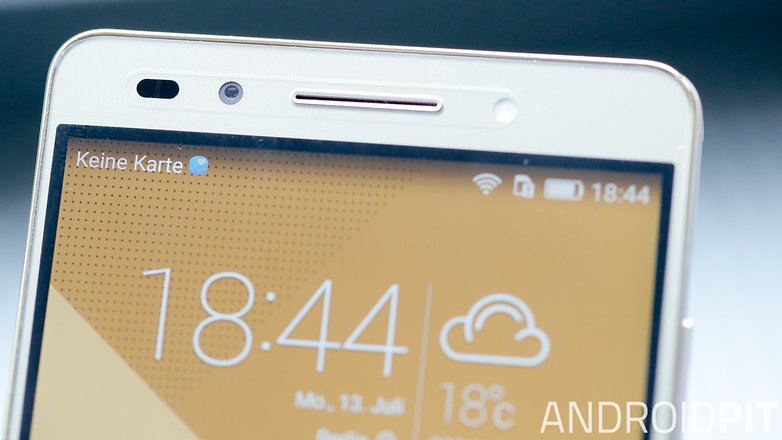 What do you think? Are you hungry for a Huawei or hankering for an Honor? Let us know in the comments.