Smartphone evolution: a history of the Google Nexus phone series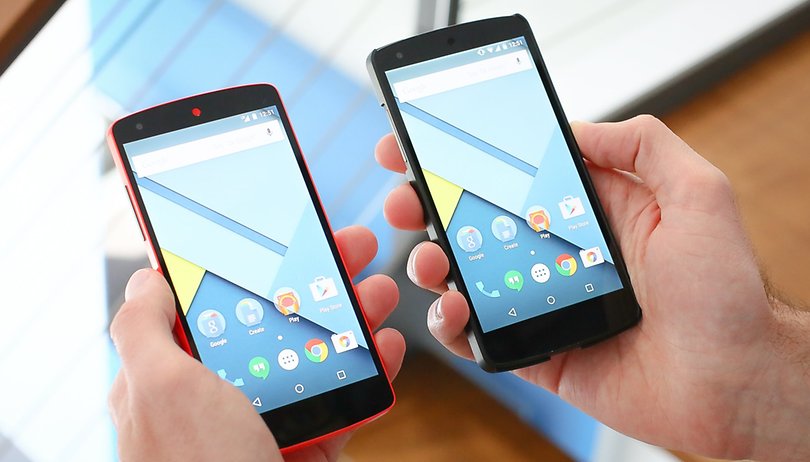 Every year, smartphone manufacturers bring out a brand new flagship device for us all to get excited about. With this cycle and the number of manufacturers out there, it's easy to forget what was top of the line just a few years ago. So with the launch of the new Nexus handsets from Google, let's take a step back through time and take a look at the evolution of the Nexus series, including the newest arrivals, the Nexus 5X and Nexus 6P.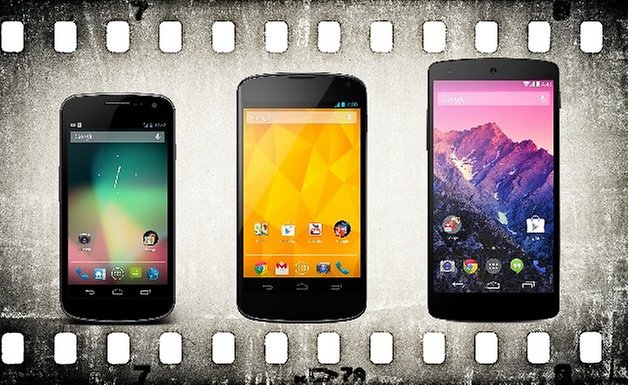 The Nexus series, created with Google, is an extremely popular range of phones and tablets among tech enthusiasts and Android purists. It started as a developer smartphone in the early days of Android, and has now evolved into a serious device that has made its way to the mainstream.
Much has happened since the introduction of the first Nexus device. Let's take a look at where we came from and how we got to where we are now.
Nexus One - January 2010
The very first Nexus smartphone was born in early 2010 and was created by HTC. It came with Android 2.1 Eclair, a single-core processor, 512 megabytes of RAM and 5 MP camera, and also featured Google Voice and Google Maps.
Its design was very similar to the HTC Desire, which was to come later, and it was encased in a unibody enclosure consisting of an aluminum frame and polycarbonate back, which looked pretty classy at the time. The Nexus One also had something we haven't seen since – a trackball.
The popularity of the Nexus One was limited: in the first week only 20,000 units had been sold and after 10 weeks, the Nexus One had only just broken the 135,000 mark.
Reasons for the poor sales were partly the high price (450 euros) and partly the strategy, where the Nexus One could initially only be purchased online. By comparison, the iPhone 3G shipped an estimated 1.6 million units in its first week – 80 times that of the Nexus One – consequently becoming the box-office hit of 2010.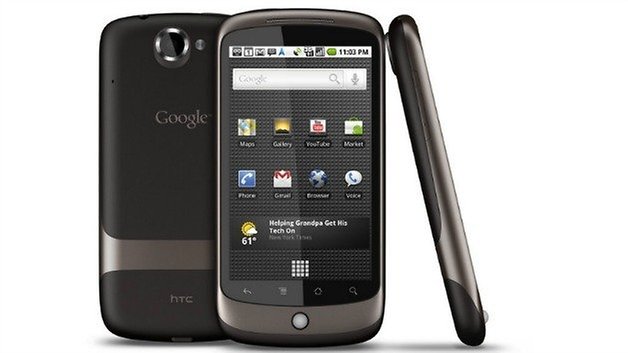 Nexus S - December 2010
Google didn't partner with HTC for the following Nexus, which was first shown by Google CEO Eric Schmidt at the Web 2.0 Summit on 15 November, 2010 and released in December 2010.
Instead, it went with Samsung, and the Nexus S was the result. Running Android 2.3 Gingerbread, the Nexus S was the first Android phone to fully support NFC.
Design-wise, the Nexus S featured organic curves and a plastic housing, along with a 4-inch screen, 5 MP camera, 512 MB of RAM but, as would become the norm with Nexus phones, no microSD card slot. At the time, engadget described it as "the best Android device available right now."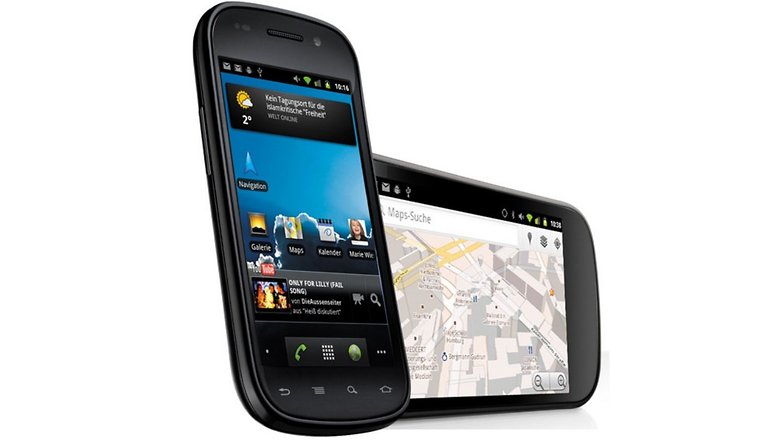 Galaxy Nexus - December 2011
Shipping with Android 4.0, the Galaxy Nexus was the last time that Google worked on a smartphone with Samsung. With its slightly curved design and a matte polycarbonate housing with a small glimmer to it, the Galaxy Nexus was a real looker in a simple package. It was also the last time that we saw a replaceable battery in a Nexus device, something that many people sorely miss. The back of the device was made of a grippy textured plastic, which felt ergonomic and comfortable in your hands.
There was no microSD expansion available for the Galaxy Nexus, a decision that Google has repeatedly made with the Nexus line in an attempt to get people to rely less on physical storage and more on cloud services.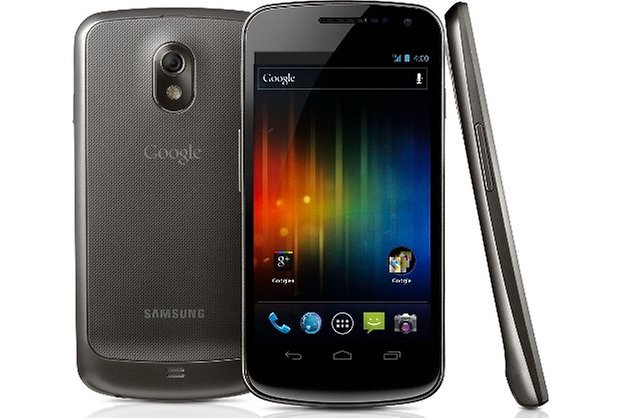 Nexus 4 - November 2012
Fast forward a year and the Nexus 4 marked the beginning of Google's Nexus partnership with LG, which continues through the Nexus 5 and to 2015's Nexus 5X.
The Nexus 4 had a soft-touch rubberized edge and a glass back that had a glitter effect (based on the Optimus G) to make it look extremely classy.
With the Nexus 4, Google changed its pricing policy and began subsidizing the Nexus series of devices in order to offer them at a much lower price point than any of their competitors. Sales numbers are usually very hard to get from Google, but it is generally assumed that the Nexus 4 sold well considering that it was regularly sold out.
In terms of hardware, the Nexus 4 was potent enough to stand up to most tests but wasn't considered to be top of the line. Nevertheless, the Nexus 4 solidified Google's reputation for providing a solid and affordable smartphone at an amazing price.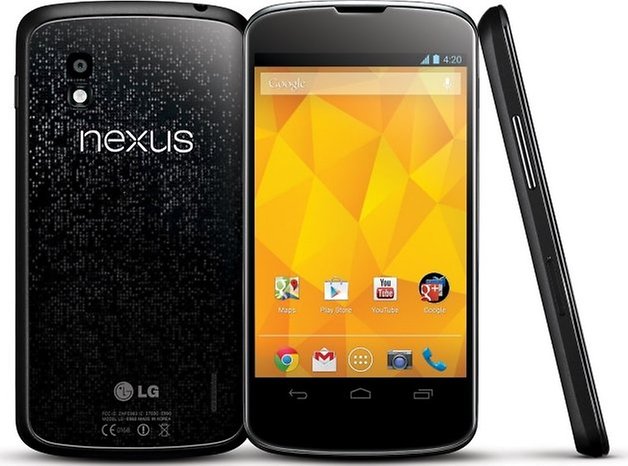 Nexus 5 - October 2013
The LG-built Nexus 5 was probably the Nexus smartphone that was most hyped-up prior to its release. Design-wise, Google moved more towards a simplified look for the Nexus 5, and the result was a device that was both simple and pragmatically elegant.
Google's low-price policy continued, and the company also decided to release a 32 GB version of the device. Unlike its predecessor, the Nexus 5 was moved towards the forefront of processor power available at the time, which turned this budget friendly device into a true competitor for other manufacturers.
Unfortunately, Google put a relatively weak camera into the Nexus 5, which has plagued the device despite a few software updates to try to fix the issues.
The Nexus 5 also brought with it some specific changes to Android, notably the transparent navigation and notification bar that is now standard in the latest versions of Android.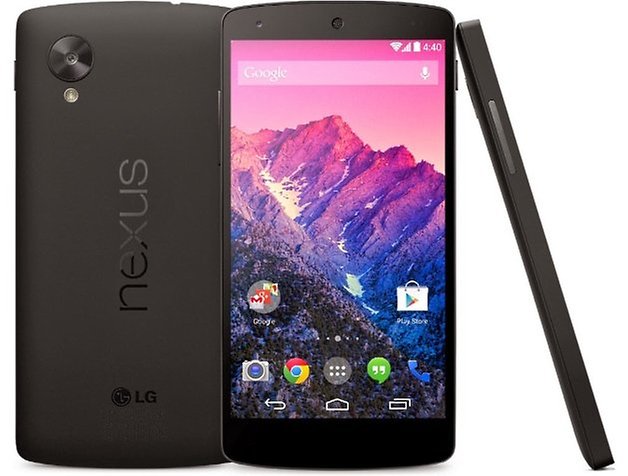 Nexus 6 - November 2014
The Nexus 6 was based on Motorola's Moto X (2014), and surprised us because of its significant increase in size and price. It launched at US$649 and had a 5.96-inch screen instead of the 5.2-inch display we'd been expecting to see. Compared to the 4.95-inch Nexus 5, it was a big jump!
The Nexus 6 comes with a QHD AMOLED display (493 ppi), a quad-core Snapdragon 805 processor, 3 GB of RAM, a 3,220 mAh battery with Qi wireless charging and a turbo charger. Another great feature that was new to the Nexus line is that it's water-resistant. The Nexus 6 came with Android 5.0 Lollipop pre-installed.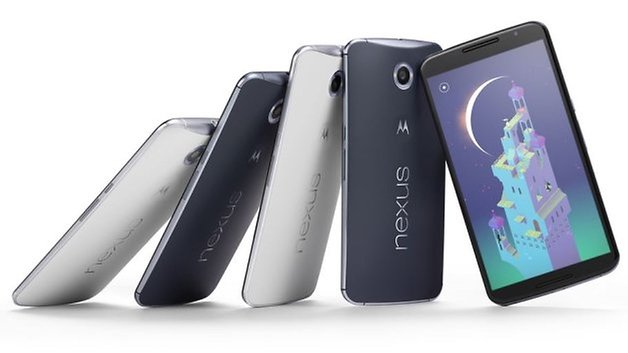 Nexus 5X - September 2015
The first Nexus 5 is still a popular phone two years after its initial release. It has a certain mojo that resonates with Nexus fans today. The sober design features clean lines and a pleasant, velvety-feeling polycarbonate, but the most important thing is that great price-performance ratio.
Everything indicates that the Nexus 5X – another LG creation – will repeat this success, with strong links back to its 2013 predecessor. All the leaks so far suggest that Google will use matte plastic again and, from what we've seen, the 5X leans towards this proven design. Price-wise, the Nexus 5X is also close to the Nexus 5, with an expected price of US$379.99. This is solid specs on a budget once more.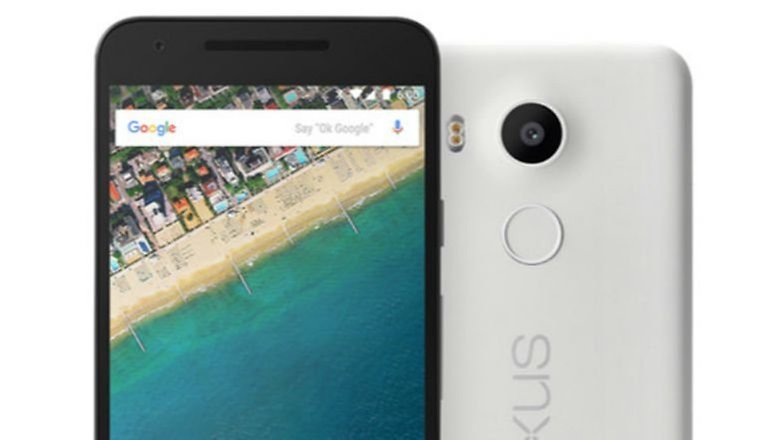 Nexus 6P - September 2015
And so we arrive at the Nexus 6P, the sequel to Motorola's Nexus 6. This device will be suited to those who crave a larger, more 'premium'-feeling handset, and will arrive with a 5.7-inch QHD display and metal unibody. The Nexus 6P marks Google's first partnership with Huawei in Nexus manufacturing, but it could make for a winning formula, given Huawei's recent sales success and good reception to the Honor 7 and Huawei Mate S.
Featuring a fingerprint scanner, Snapdragon 810 processor and 3,450 mAh battery, the 6P is shaping up to be a more than adequate successor to last year's Nexus – let's just hope the camera tech receives a big upgrade too.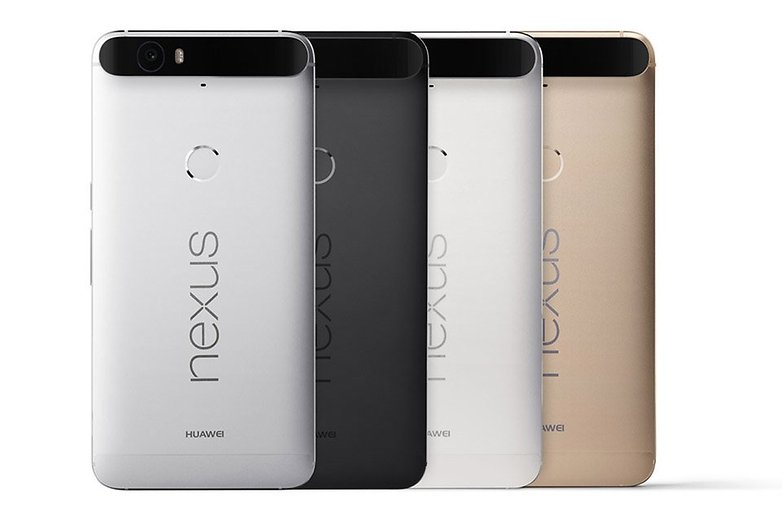 Specs at a glance
| | Galaxy Nexus | Nexus 4 | Nexus 5 | Nexus 6 | Nexus 5X | Nexus 6P |
| --- | --- | --- | --- | --- | --- | --- |
| Manufacturer | Samsung | LG | LG | Motorola | LG | Huawei |
| Operating system | Android 4.0 | Android 4.2 | Android 4.4 | Android 5.0 | Android 6.0 | Android 6.0 |
| Display | 4.65-inch Super AMOLED (1,280 x 720 pixels, 316 ppi) | 4.7-inch LCD (1,280 x 768 pixels, 320 ppi) | 4.95-inch LCD, Full HD (1,920 x 1,080 pixels, 445 ppi) | 5.96-inch QHD, (2,560 x 1,440 pixels, 493 ppi) | 5.2-inch LCD, Full HD (1,920 x 1,080 pixels, 424 ppi) | 5.7-inch, QHD, (2,560 x 1,440 pixels) |
| Processor | Texas Instruments OMAP 4460 dual-core, 1.2 GHz | Qualcomm Snapdragon S4 Pro, Quad-Core, 1.5 GHz | Qualcomm Snapdragon 800, quad-core, 2.3 GHz | Qualcomm Snapdragon 805, quad-core, 2.7 GHz | Qualcomm Snapdragon 808, hexa-core, 1.8 GHz | Qualcomm Snapdragon 810 V2.1, octa-core |
| RAM | 1 GB | 2 GB | 2 GB | 3 GB | 2 GB | 3 GB |
| Internal memory | 16 GB | 8.16 GB | 16/32 GB | 32/64 GB | 16/32 GB | 32/64/128 GB |
| Camera | 5 MP (rear), 1.3MP (front) | 8 MP (rear), 1.3 MP (front) | 8 MP (rear), OIS, 1.3 MP (front) | 13 MP (back), 2 MP (front) | 12.3 MP (back) 5 MP (front) | 12 MP (back) 8 MP (front) (TBC) |
| Battery | 1,750 mAh (changeable) | 2,100 mAh | 2,300 mAh | 3,220 mAh + Qi wireless charging | TBC | 3,450 mAh |
| Connectivity | HSDPA / HSUPA, Wi-Fi a / b / g / n, Bluetooth 3.0, NFC | HSPA +, WiFi, Bluetooth 4.0, NFC | LTE, HSPA +, Wi-Fi 802.11 a / b / g / n / ac, Bluetooth 4.0, NFC | Wi-Fi, NFC, Bluetooth 4.0, LTE | TBC | TBC |
| Dimensions | 135.5 x 67.9 x 8.94 mm | 133.9 x 68.7 x 9.1 mm | 137.84 x 69.17 x 8.59 mm | 82.98 x 159.26 x 10.06 mm | 147 x 72.6 x 7.9 mm | TBC |
| Weight | 135 g | 139 g | 130 g | 184 g | 136 g | 178 g |
| Release Date | November 2011 | November 2012 | November 2013 | November 2014 | September 2015 (TBC) | September 2015 (TBC) |
Make sure to take a look at some of our previous looks at the evolution of other smartphones:
Are you excited for the new additions to the Nexus series? Let us know in the comments.