Google Hangouts for Android tips and tricks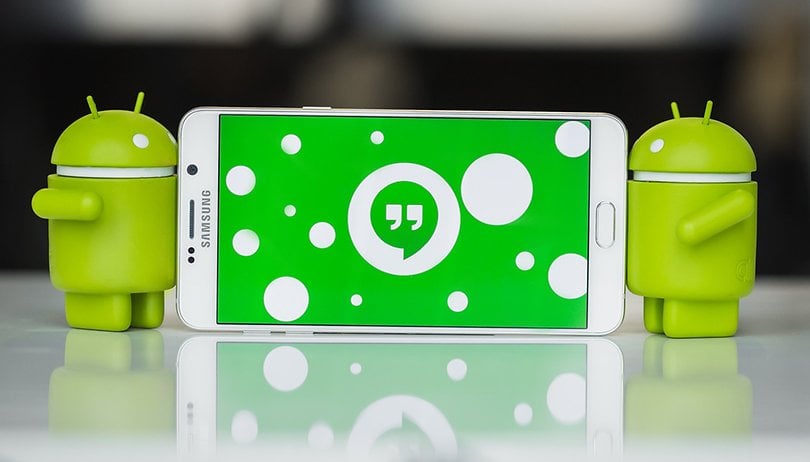 Hangouts is Google's main messaging program across Android, iOS and the web. While it still feels a bit like a work in progress at times, Hangouts can now sync with your email and manage your SMS messages too. There are also signs that it's going to play a big role in Google's Project Fi network, once it rolls out more widely. To get the most from this all-purpose, cross-platform messaging program, take a look at our best Google Hangouts for Android tips and tricks.
Google Hangouts gets 3.0 update
How much do you know about Google Hangouts?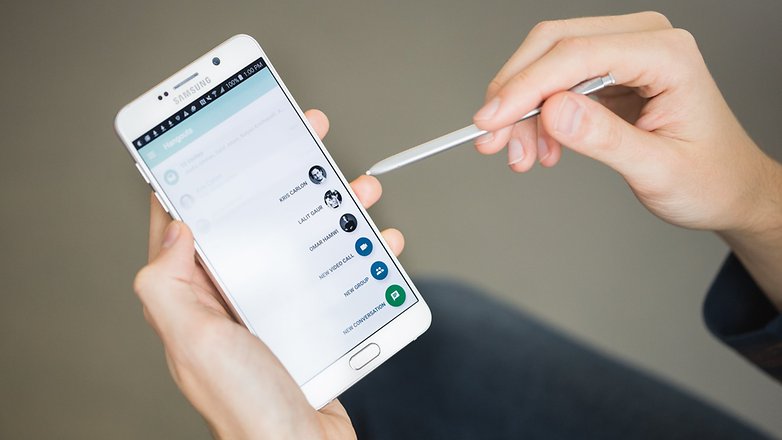 Read on to find out how to snooze notifications, merge your SMS messages, protect your account from strangers, and more.
Sync hangouts with your email
Did you know that you can view Hangouts messages in Gmail, just like regular emails? If you access your Gmail inbox from a web browser and click the 'More' button the left-hand side, you will see a 'Chats' option. Click on this to see a list of your Hangouts conversations in email format.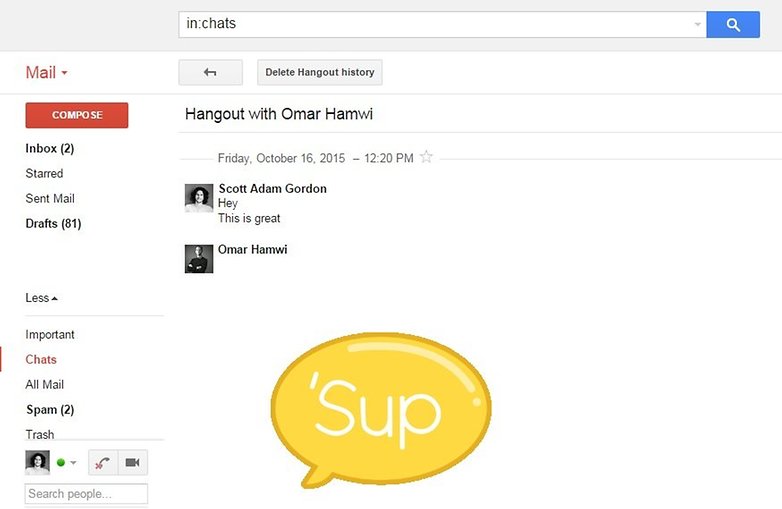 From here you can respond to conversations, label them, star them, and even conduct searches through them; it provides many more possibilities than using the Hangouts app alone.
Hide sensitive content
If you're using Hangouts on Lollipop, then anyone who gets hold of your phone might see snippets of new conversations on the lock screen. To stop this, go to Settings, tap Sound & Notifications, then App Notifications – choose Hangouts then toggle the Sensitive switch.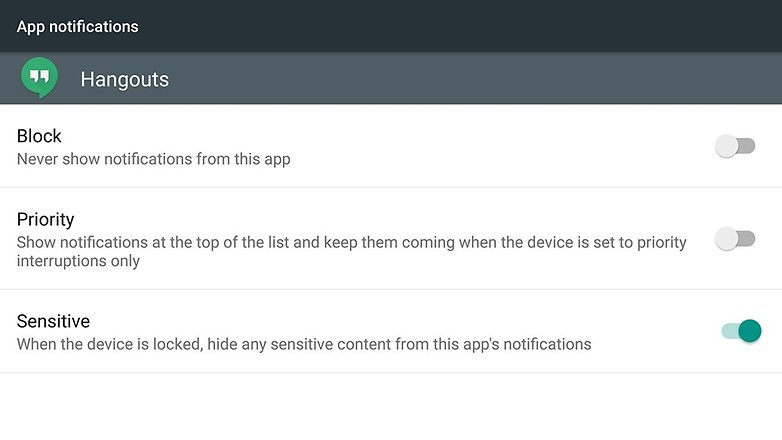 Add SMS capabilities
You can use Hangouts as your default SMS client on Android if you wish to, and see text messages mixed in with standard IM conversations, where applicable. From the app menu, choose Settings, SMS and tap the top option to activate the feature (a confirmation dialog will appear on screen too).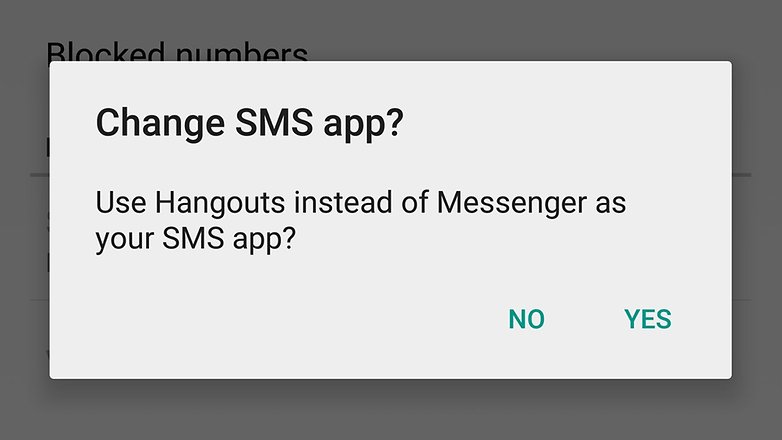 Change who can contact you
Trying to get your head around you can send you a Hangout isn't always easy, but you there is a way to both figure it out and control it. Go to Settings, tap your email address, then choose 'Customize invites' to decide who can message you directly and who can only invite you to chat.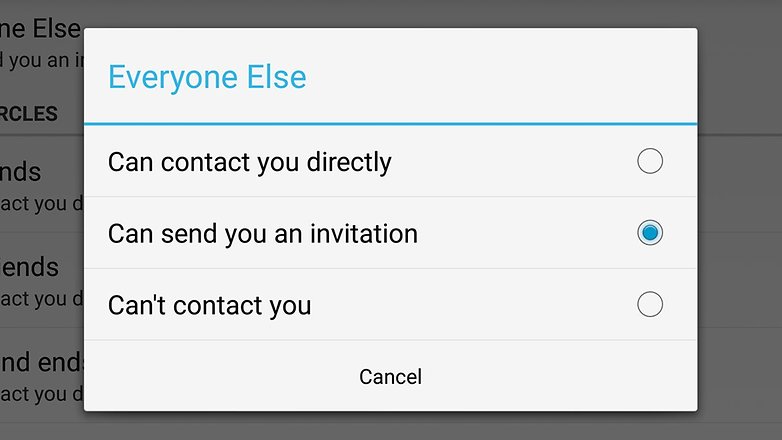 Snooze notifications
There might be times when you don't want to be disturbed by Hangouts conversations – if you're heading into the cinema, for example, or you're about to go to sleep. From the main app menu, tap Snooze notifications and then choose a 'do not disturb' period from one hour to three days.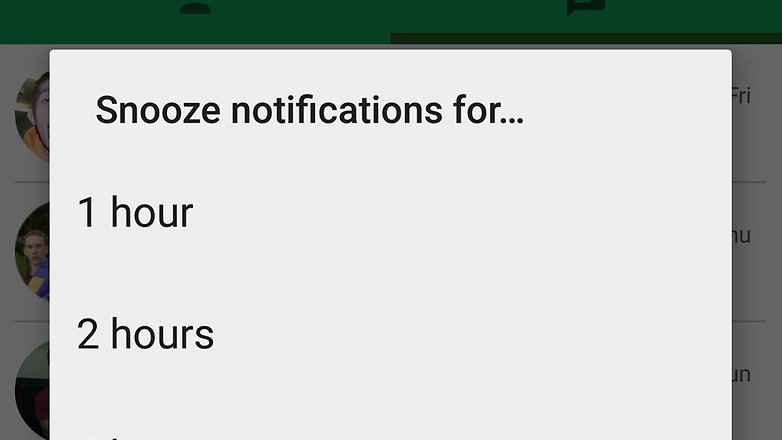 Set up the widget
The Hangouts home screen widget might look fairly ordinary but it's a handy way to view your conversations and check new messages without opening up the app. To set up the Google Hangouts widget, tap and hold on a blank area of the home screen, choose Widgets and then tap Hangouts.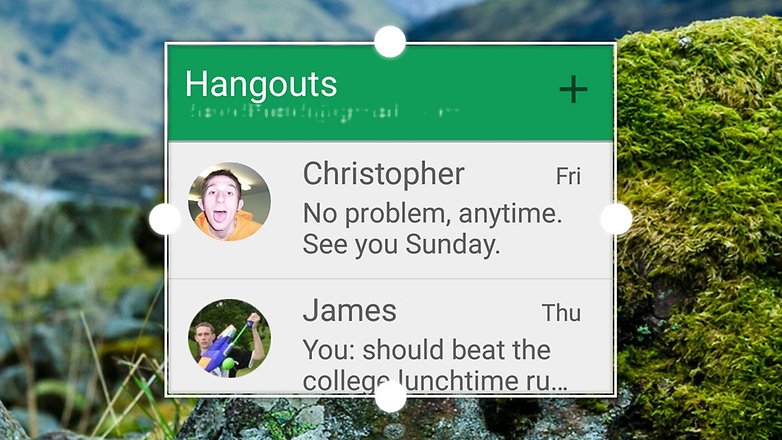 Send messages to your circles
Hangouts is tightly integrated with Google+ on mobile and the web and one way to take advantage of this close union is by sending out a message to all of the contacts in one particular circle. To do so, simply open the messages tab, tap the plus button (top right) and then start typing the name of a circle.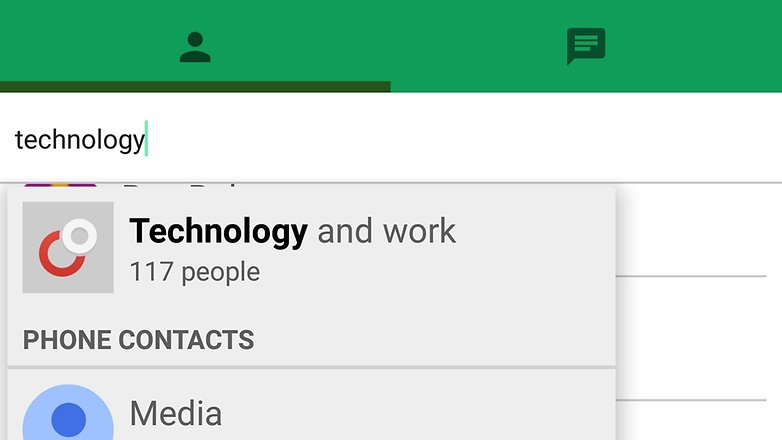 Delete messages as you go
By default, Hangouts keeps copies of all your messages. This can be helpful, but if you'd rather clear up after yourself, delve into one of your conversations, tap the menu button (three vertical dots) and choose 'Turn history off'. Then the messages will be erased automatically after a certain time period.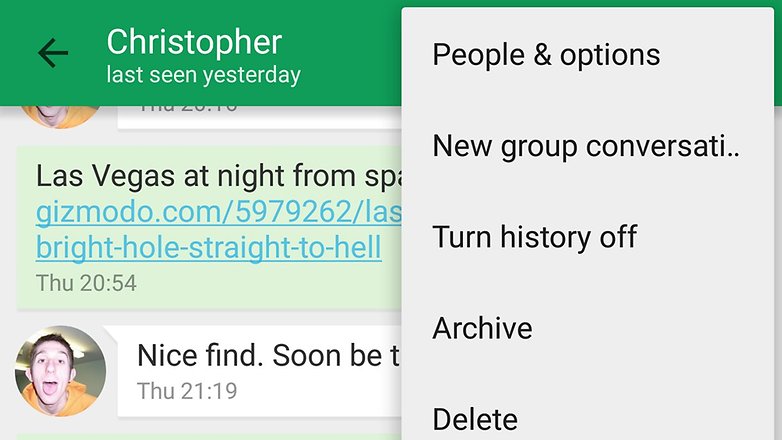 What's your favorite Hangouts tip? Let us know in the comments.