Google reveals new features to upgrade your Android phones and watches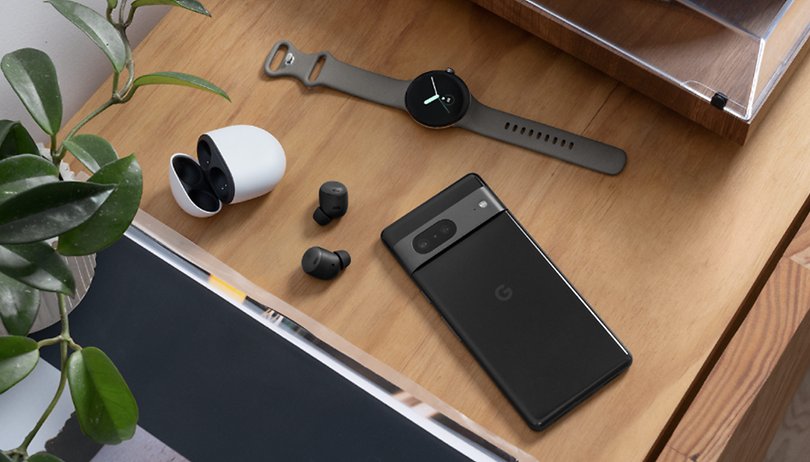 Not only are new hardware or concept phones expected at MWC, Google has also joined the exhibition by announcing a slew of new features and improvements for their Android and Wear OS 3 platforms.
Most changes coming to Android 13 and Wear OS 3 will focus on productivity and connectivity, but the search giant is introducing essential enhancements and customizations, too. Below are the new features you should look forward to.
Google Keep home screen widgets and shortcuts
Google is upgrading how you use your Google Keep widgets when creating a list or checking off some items right on your Android phone's home screen. The new Google Keep widget will now support live editing on the home screen. At the same time, modifications will automatically sync to your connected smartwatch.
Taking it a notch higher, Google is adding two new shortcuts to the watch face of Wear OS-powered wearables. Subsequently, you can utilize your voice when creating or browsing notes without opening your handset.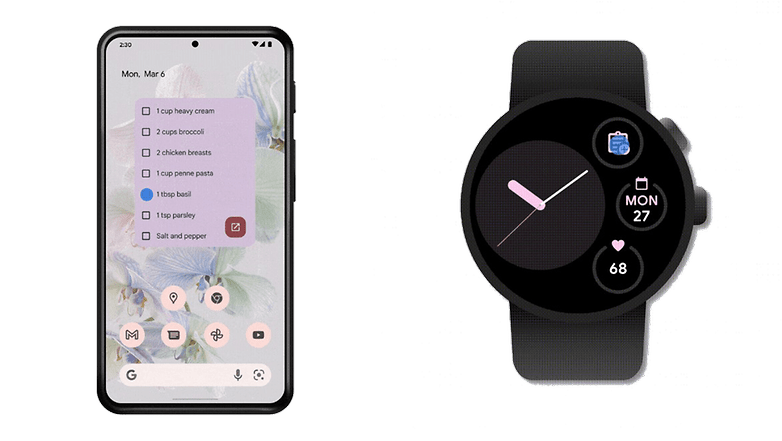 Fast Pair on Chromebook
Google continues to leverage device proximity technology through Bluetooth LE for easy pairing between compatible devices. Pairing new headphones to a Chromebook can be performed via a one-tap setup. And if you have headphones that are already paired with your phone, a Chromebook can automatically connect to the same earbuds.
Google Meet expands noise cancellation and increased zoom on Chrome
Additionally, Google says that Google Meet will support noise cancellation during on-call sessions on more mobile devices including Android, the iPhone, and iPad. This feature is available to most businesses and enterprise members of Meet as well as to Google One subscribers with 2 TB or bigger cloud plans. However, there will still be an option to disable noise cancellation.
A major accessibility enhancement is arriving in Chrome for Android. Already available in Beta and in March for regular Chrome, users can adjust the zoom level for text and web page content up to 300 percent, which was limited to 200 percent on most devices before. Zooming on this level still preserves the layout and users can set this as default through the settings.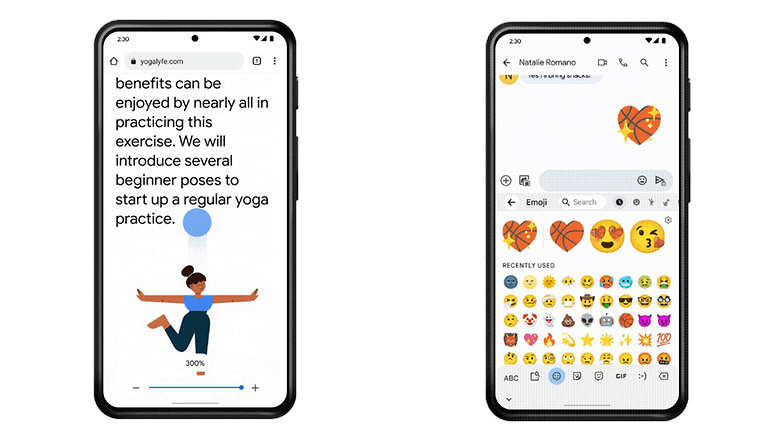 Customizations on Wear OS 3+ and more emojis on Gboard
Accessibility and customization for watches running on Wear OS 3+ are also improved through new display and sound modes. Enabling the mono-audio is intended to reduce the disorientation effect of the split-audio on a wearable. On the other hand, wearers can adjust their watch's display through color correction and grayscale options.
As for the Gboard, users can now mix and mash up emojis and create more combinations. You will be seeing previews of the final emoji after selecting the first emoji on the keyboard.
Which of the new Android or Wear OS features do you think are the most useful? Do you have suggestions for other improvements that Google should make? We would like to hear answers in the comments.