Easter Sale: Save Big on a Powerful and Compact PC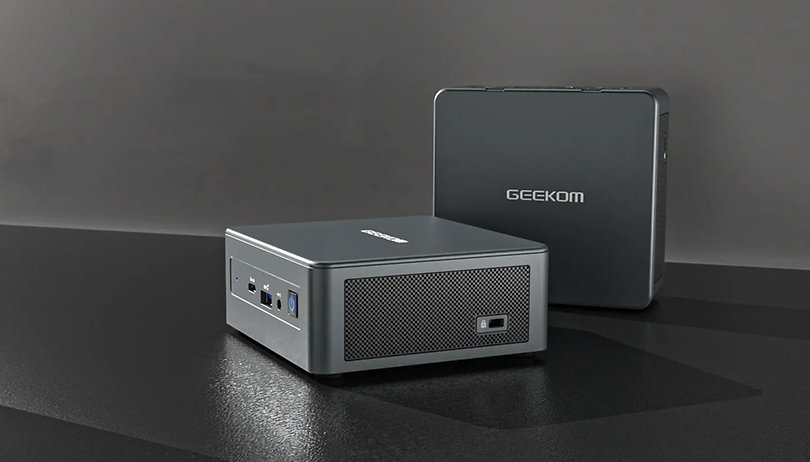 Are you looking to upgrade your current PC (or even laptop) but don't want to have nasty surprises on the electricity bill? Geekom's current Easter sale may have the solution for you! The brand is running a special deal on the compact IT11 mini PC, which not only offers desktop-level performance and expandability but also low-power consumption.
You may have already seen Intel's NUC (Next Unit of Computing) initiative, with cute little PCs, which usually traded expansion options for a compact case. Geekom's offer has a similar overall volume, without skimping on upgrade possibilities. And this Easter deal on Amazon makes it even sweeter, see more details below.
Desktop power on a sub-6 liter box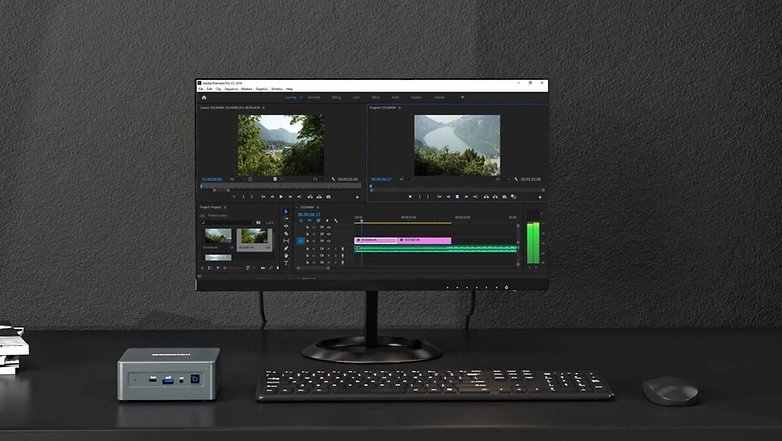 Weighting only 20.2 ounces (565 grams) and measuring 4.41 x 4.61 x 1.80 inches (112 x 117 x 45.6 mm), the IT11 is not only very compact, it can be placed in virtually any place you need some serious computing power. The inclusion of the VESA mount in the box opens up the possibility to hide the PC behind a VESA-compatible monitor.
Other possibilities include using it as a media player/gaming box on your big living room TV, a secondary PC in another room, a compact and quiet home server, or even a portable workstation between home and office that fits in a city bag.
You can check more details on the specifications in the table below, including Wi-Fi and Bluetooth support:
Specifications
Geekom IT11 mini PC
CPU
Intel Core i7-11390H
4 cores, 8 threads
Up to 5.0 GHz
GPU
Intel Iris Xe Graphics
RAM
Dual-channel DDR4 SODIMM
Expandable up to 64 GB
Storage
1x M.2 2280 SATA/PCIex3.0 slot
1x 2.5'' SATA slot
Ethernet
Intel 10/100/1000 Ethernet
Wi-Fi
Intel Wi-Fi 6 (2.4+5 GHz)
Bluetooth
Bluetooth 5.2
Ports (back)
Charging port
1x Mini DisplayPort
1x Ethernet RJ45
2x USB-A 3.2 Gen 2
1 USB-C (USB 4)
1 HDMI
Ports (front)
1x USB-C (USB 4)
1x USB-A 3.2 Gen 2
1x headphone jack
Power supply
External, 100-240 V (autovolt)
Dimensions
4.41 x 4.61 x 1.80 inches
(112 x 117 x 45.6 mm)
Weight
20.2 oz (564.9 g)
Included accessories
Vesa mount
Power adapted
HDMI cable
The IT11 can be suited to your needs not only with the memory options on offer but also if you need to later expand the computer. The Geekom mini PC includes dual memory slots for dual-channel operation for up to 64 GB of DDR4 RAM (especially interesting with the current low prices), one M.2 slot for a SATA or PCI-Express SSD, and another 2.5-inch slot for a traditional SATA hard drive (HDD) or SSD.
Compared to 8th-generation mini PCs, the IT11 brings a faster processor, the Core i7-11390H from Intel's Tiger Lake family, with four cores (8 threads) at up to 5 GHz and an integrated Intel Iris Xe GPU.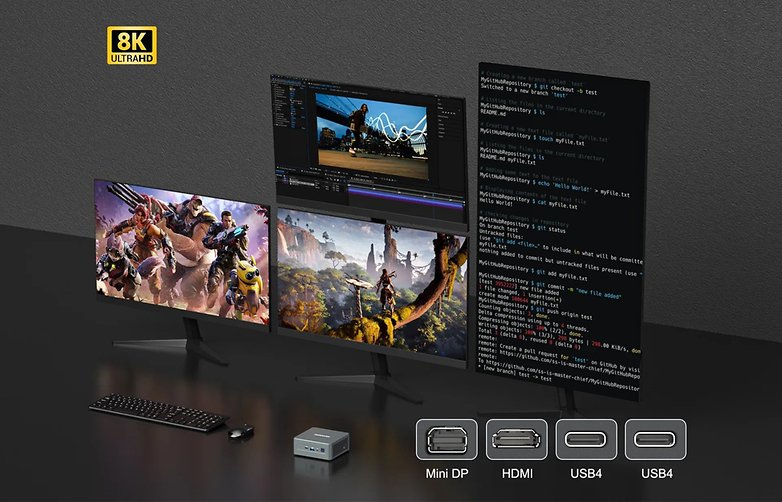 The updated platform is not only faster but also expands on the display possibilities, with up to four connected displays, using HDMI, mini DisplayPort (miniDP), and the two USB 4 connections (with compatible USB-C cables).
The Geekom IT11 is available starting with 16 GB of RAM and 512 GB of storage, including a Windows 11 installation, making it ready to use as soon as you unbox it. Tinkerers can, of course, install different operating systems, with the option to multi-boot between OSs, including Linux and BSD distributions.
What would you use a mini PC for? What are your experiences and tips for a compact PC and what do you think of today's deal? Share your opinions in the comments below!
---
This article was written in cooperation with the manufacturer Geekom. The manufacturer had no influence on the content.