Powerful Compact PC on Sale: Buy the Geekom Mini IT 11 With a $50 Discount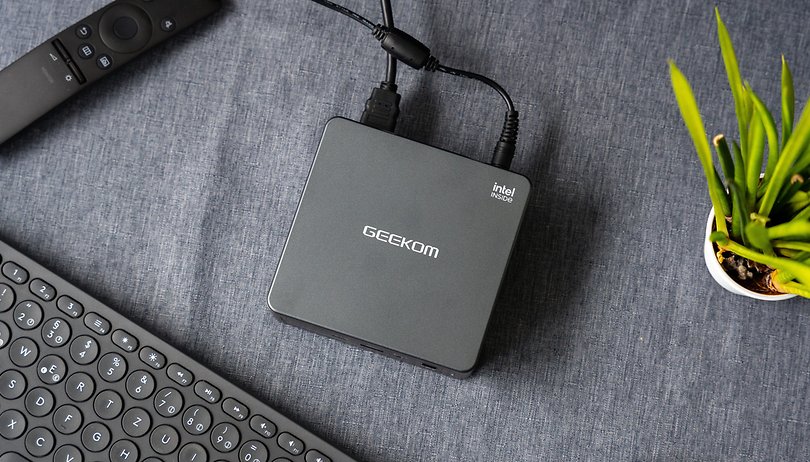 Mini PCs are space-saving, power-saving, and perfectly sufficient for most office tasks. Our review of the IT Mini 11 at the end of last year showed that. The model we tested is now available at a significantly lower price during a summer sale. We present the deal and the available configuration in more detail.
Are you looking for a new computer for your home office? We tested a few mini PCs over the past few months. The Geekom models are compact enough to be carried in a handbag or backpack. The Geekom Mini IT 11 is now available with a $50 discount. The mini PC is available in a single, powerful configuration.
If you enter the discount code "summer50IT11" in Geekom's online store, the mentioned discount will be deducted from your shopping cart. However, the discount is only possible for the configuration with Intel Core i7 11390H, 32 GB of RAM, and 1 TB internal storage. For $449 instead of $779, you get the Mini IT 11 in a more powerful configuration than in our review at the end of last year.
This is what the Geekom Mini IT 11 has to offer
Even with 16 GB of RAM and 512 GB of storage, the Geekom Mini IT 11 proved to be a high-performance PC in our review. We were able to edit 4K videos without any problems with the tested configuration. And even current computer games could be played smoothly on medium settings.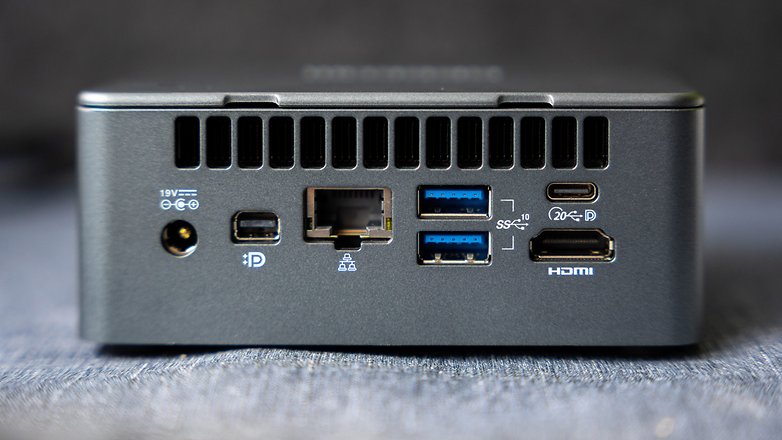 At the same time, the Mini IT 11 offers other advantages like an integrated SD card reader as well as plenty of connectivity options. The upgradeability is also much higher than in notebooks thanks to the clever mini case. If you use a monitor that is compatible with VESA mounts, you can hang the Mini IT 11 on them with just a few screws. This way, you can build a full-fledged all-in-one PC in no time.
Plug-and-play thanks to pre-installed Windows 11
Also included in the price of $449 is a full license for Windows 11 Pro. Since this is already pre-installed on the SSD by the manufacturer, you can start right after receiving the PC. Geekom also eliminates the need to install additional drivers or set up additional hardware.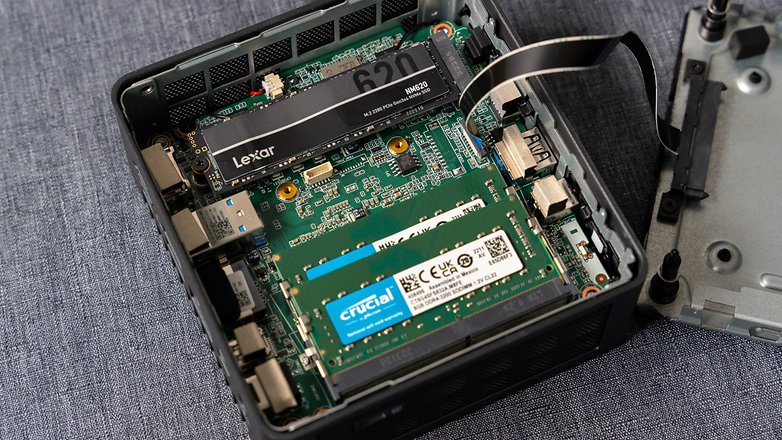 In addition to the Mini IT 11, Geekom also offers the less powerful (and also reviewed) Mini Air 11 model in its online store, as well as the Geekom AS 6, which is based on the powerful AMD Ryzen processors. These models are not included in the discount offer, but you can check which Geekom PC suits you best in the respective reviews based on our test impressions.
---
Note: This article was written in cooperation with the manufacturer Geekom. This did not have any influence on the exact content.