Samsung Galaxy S6 Android update: latest news
Update:

June security patch arriving for the S6 now
Authored by:
Deactivated Account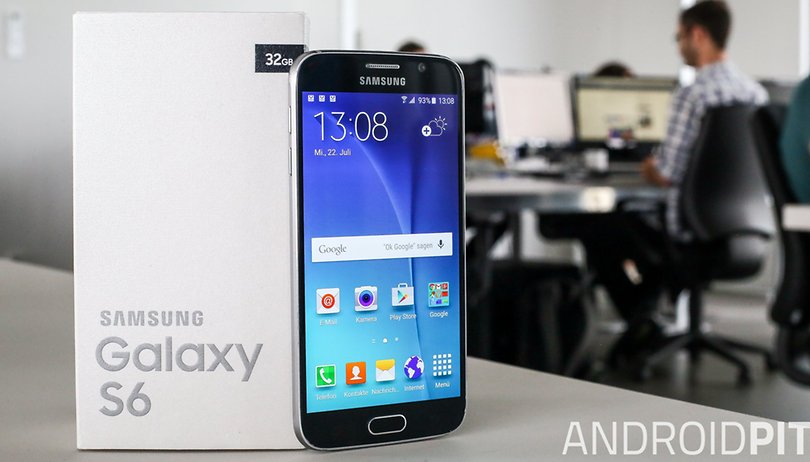 Android Nougat is slowly being rolled out to most of Samsung's flagship phones (past and present). With both the Galaxy S7 and Galaxy S7 Edge receiving the coveted Nougat update, there were signs that the Galaxy S6, S6 Edge and S6 Edge Plus could be next in line - which proved correct. You might have to wait just a little bit longer though, as roll outs can be slow. The latest news is that an update is arriving now which carries the new June security patch.
Current Android versions for Samsung Galaxy S6, S6 Edge and S6 Edge+
| | | | |
| --- | --- | --- | --- |
| Device | Android 5.1.1 Lollipop | Android Marshmallow | Android 7.0 Nougat |
| Samsung Galaxy S6 | Yes | Yes | Yes |
| Samsung Galaxy S6 Edge | Yes | Yes | Yes |
| Samsung Galaxy S6 Edge+ | Yes | Yes | Yes |
Samsung Galaxy S6 Android Nougat update
AT&T has recently announced that both the Galaxy S6 and Galaxy S6 Edge will be receiving an update to Android 7.0 Nougat. The rollout has already begun and is being distributed via OTA, so it may take a couple of days to reach your device. The update weighs in at around 1.3 GB so you will need to ensure you have enough free space to download and install Nougat on your Galaxy S6 or S6 Edge. The latest update includes Samsung Cloud and Samsung Pass, including a number of other fixes and enhancements. AT&T has also confirmed that the update will include the security patch for April as well.
The most recent update to hit Galaxy S6 devices brings the June security patch, in addition to some general performance enhancements and bug fixes. The update is hitting unlocked S6 devices in Europe now, but there's no word yet on the S6 Edge. You can expect the update to arrive soon as firmware version G920FXXU5EQFC.
Samsung Galaxy S6 Android Marshmallow update
Following a series of rumors, roadmaps and betas, Android 6.0 Marshmallow finally rolled out to the Samsung Galaxy S6 and its siblings in eaerly 2016. Samsung made the announcement on February 15 via its Newsroom. The announcement gave no indication of how long the update would take to completely roll out, and there was no information on where in the world users could expect to see it first, so a little patience might was required,
On April 1, Verizon announced that it is officially beginning to roll out the Marshmallow update. As usual, the process happend in waves, leaving several users anxious to when and if they would actually get the update.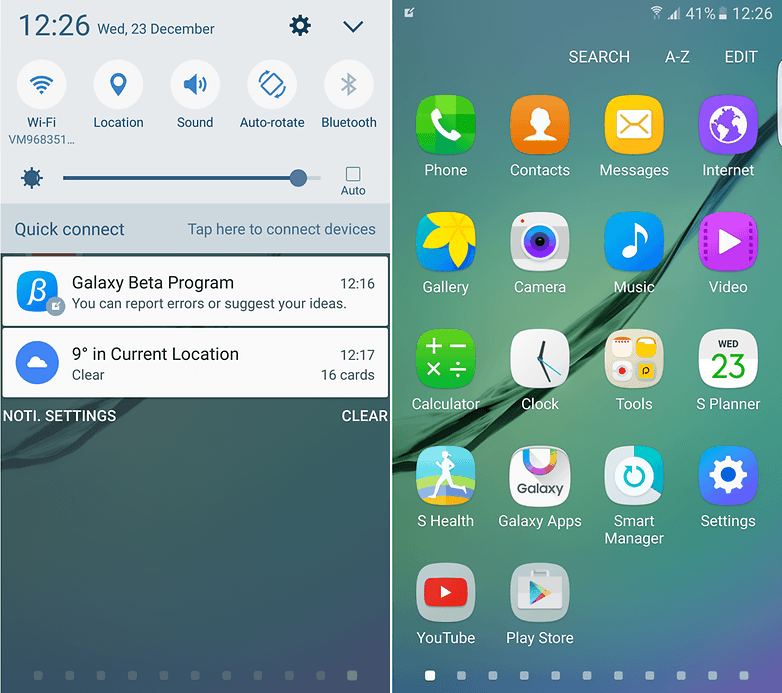 Samsung Galaxy S6 Android 5.1.1 update
Verizon Samsung Galaxy S6 update
Verizon Wireless released an update for the Galaxy S6 and Galaxy S6 Edge, bringing the devices' software up to version VVRU3BOG5. This marks the eagerly-awaited introduction of Android 5.1.1 on the Verizon Galaxy S6 variant, as well as improvements to the predictive text for the Samsung keyboard. View the full list of changes in the Verizon release notes.
Sprint Samsung Galaxy S6 update
Sprint rolled out Android 5.1.1 to the Samsung Galaxy S6, bringing it up to software version G920PVPU2B0F7. The update comes in at around 563 MB and brings with it some typical bug fixes.
Make sure your battery is charged to at least 50 percent before attempting to download and install the update, and check our Android 5.1 features page to see what else is included with the new software version.