Galaxy Note 3 Lollipop problems and how to fix them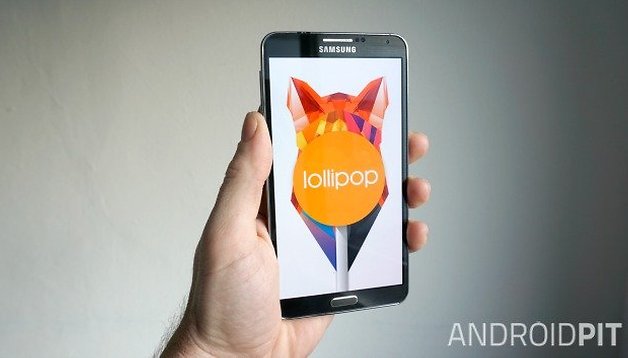 The Galaxy Note 3 has now been running Android 5.0 Lollipop long enough for the first problems and bugs to start making their presence known. Here are the solutions, fixes and improvements for the most common Galaxy Note 3 Lollipop problems.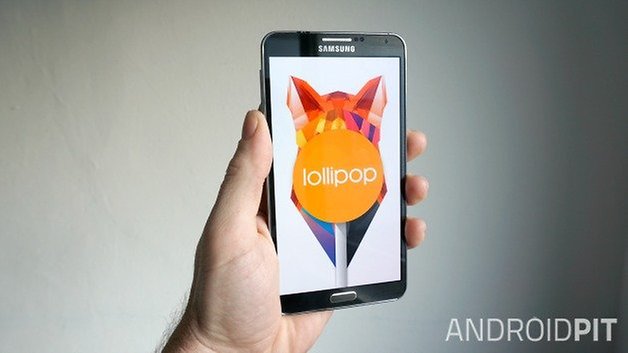 Bad battery life
Updates quite often bring about massive battery drain. The good news is this is almost always just temporary and can be easily fixed with a factory reset. First of all though, make sure you have a full backup of your apps and data (we recommend Helium because it doesn't require root access).
To factory reset the Note 3 go to Settings > Backup and Reset and follow the steps. Once it has completed you can restore your apps and data and enjoy battery life the way it was meant to be.
Before you go this far though, it might be worth just turning your phone off for a minute and then back on. Believe it or not, a simple reboot sometimes solves problems too.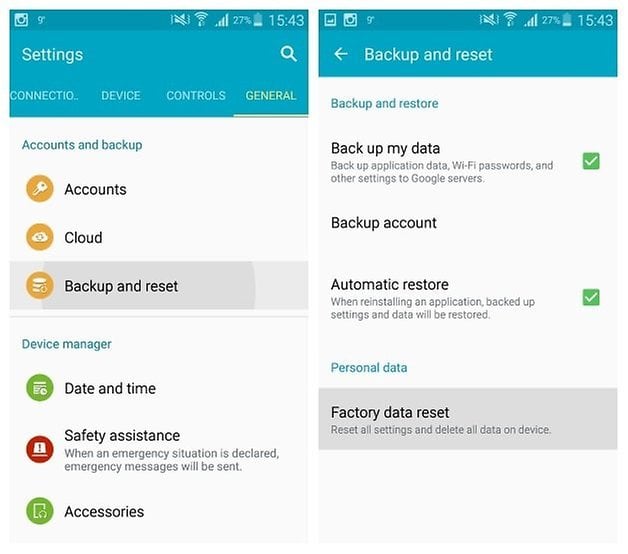 Poor performance or lag
This happens after almost every Android update too, so don't stress out. The quickest and easiest way to clear up lag or general poor performance following an update is to clear the cache partition.
Turn your Galaxy Note 3 off and press and hold Power, Home and Volume Up to reach Recovery Mode. From here you use the volume keys to scroll and the Power button to confirm. Highlight ''Clear cache partition'' and hit Power to confirm.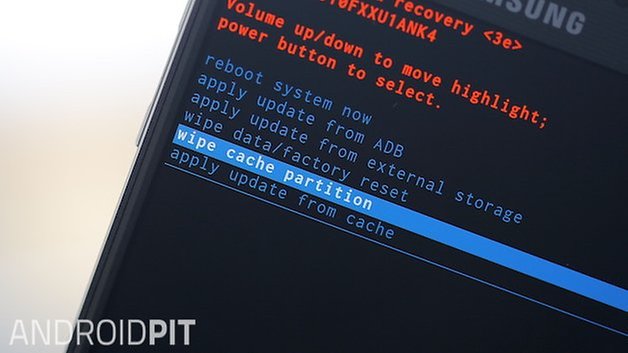 If your Note 3 is still a bit sluggish after clearing the system cache or you're having some weird app issues, you can go to Settings > App Manager and clear the cache for the apps in question. Sometimes the jump between old app versions and new firmware can cause issues, so make sure your apps are all updated too.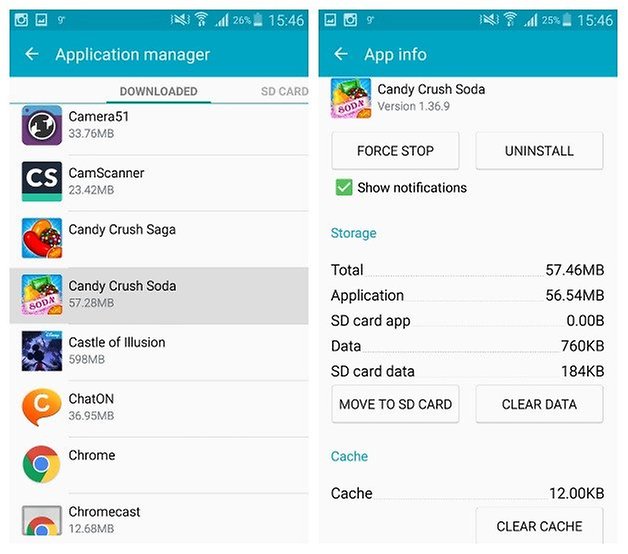 If all this fails your last remaining step is a factory reset. This will clear up almost all post-update bugs, but you'll want to do a full backup of your apps and data before you proceed. To do a full wipe, go to Settings > Backup and Reset and hit Factory Reset and then confirm. You can achieve the same result through Recovery Mode (useful if your phone won't even boot up).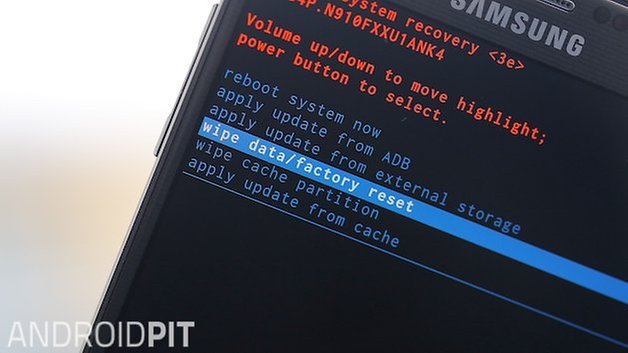 Wi-Fi connection and Bluetooth problems
Wi-Fi and Bluetooth are always among the first casualties when new updates arrive on your smartphone. The first thing to do is turn your phone off a for 30 seconds or so and turn it back on.
You can also turn off your Wi-Fi router and then back on or reset the connection. It's also worth toggling Smart Network Switch in your Note 3's Wi-Fi settings. This cleared up the problem for me (by turning it off).
If this doesn't work, try toggling the Wi-Fi and Bluetooth connections on your phone on and off, go into Airplane Mode and back out again and forget and re-add the connections if necessary. As you can tell, fixing these connection issues is a bit of a try-everything approach until something sticks.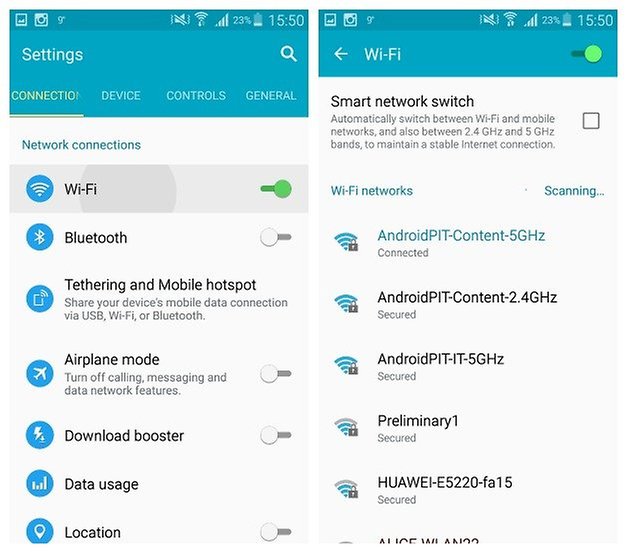 Camera crashes
If your camera continually crashes or acts strangely, the quickest solution is to go to Settings > Apps > All, scroll down to camera and clear the cache and data. Your camera should now start behaving normally.
If not, you can go back to the App Manager and clear data for the app (Settings > Apps > All Camera > Clear Data). You can also look into your camera app version number and see if it's just a version-based problem.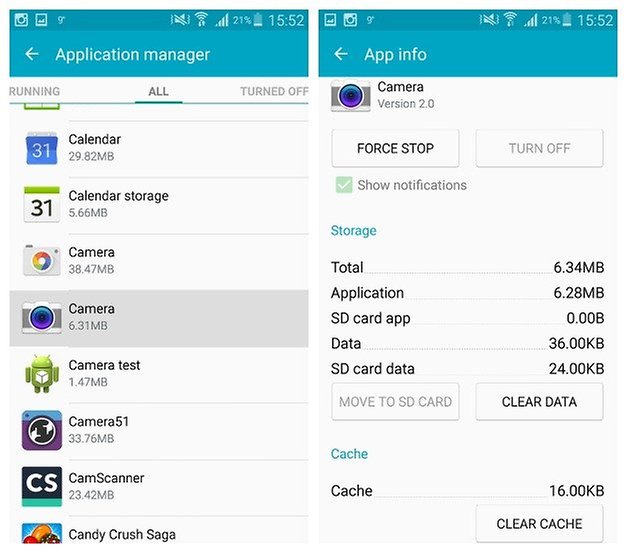 Can't send and receive texts or calls
This is a straight up carrier problem, so your best bet is to call your service provider and describe the problem to them. They will likely re-provision your account and get you sorted out or offer other solutions specific to your network.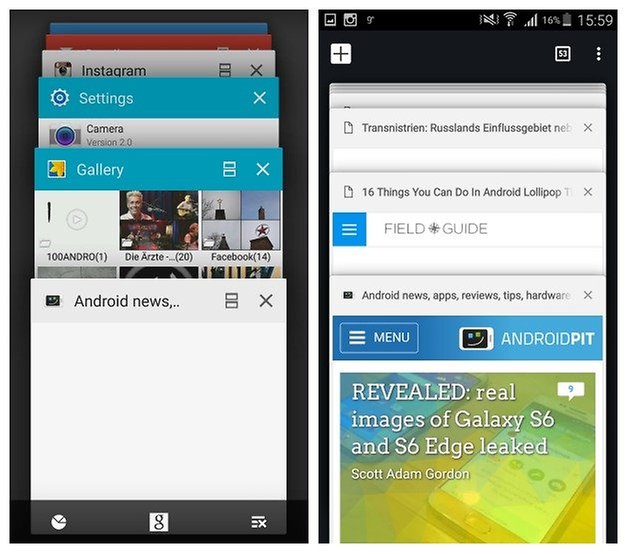 Chrome tabs are missing
Not exactly a bug but irritating nonetheless, Lollipop treats Chrome tabs as separate app instances rather than the traditional in-app switching option you're probably more familiar with. If you can't get used to switching Chrome tabs through the recent apps multitasking button, then go to Chrome > Settings > Merge tabs and apps > Off. You'll now have the traditional in-Chrome tab switching.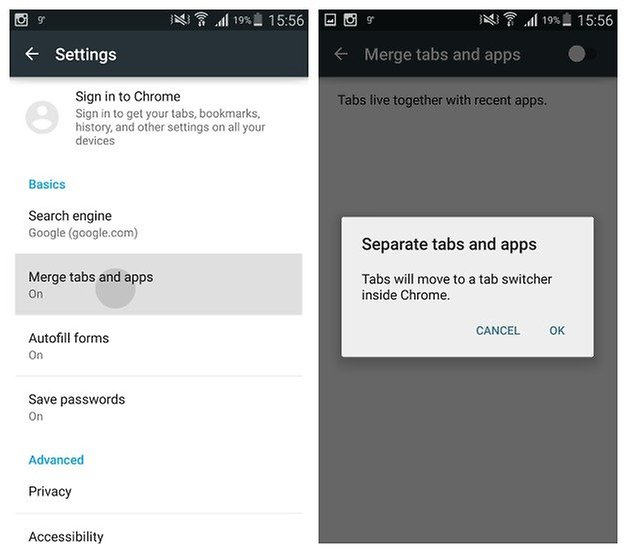 What other Lollipop problems have you found? What do you think of Android 5.0 on the Galaxy Note 3?