5 Facebook Messenger tricks that you may not have heard of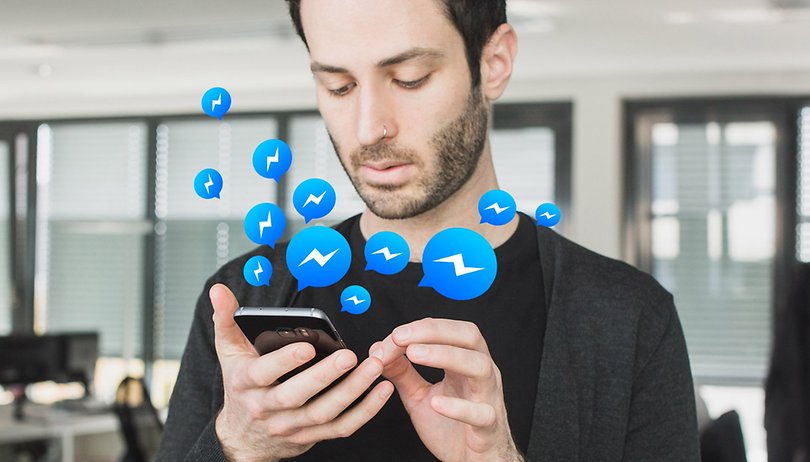 It's no surprise that the Facebook Messenger app is one of the most popular in the Play Store. A lot of us use it to message or call our contacts, but are you sure you know how to use this app to its full potential? Here are some tips and tricks that might be of interest to you.
There are loads of Messenger tricks online and I want to avoid mentioning the common tips that are lifted straight from the user manual, such as how to send a voice message. Here, you'll find the lesser known tricks, or at least the less obvious ones. You can…
Play with your friends or play solo
Messenger isn't just a messaging app; you can also play games on it. Be warned, it doesn't have fancy games with lavish graphics or the best gameplay, but the games are entertaining and you'll have fun playing them.
Some are activated simply with the help of an emoji, reminiscent of the Easter egg concept: if you send, for example, a football or a basketball emoji to a contact and then click on the emoji, the game window will open. With the latest version of Messenger, you can also challenge your friends directly through the game menu: click on 'More' at the bottom right of the screen and then on "Game". Choose the game you want to play and your opponent will then be informed of your score. There are a lot of games available, ranging from the famous Pacman and Snake to a basketball game.
Just beside the gaming icon, you'll find the location so, if you want to share your location with a contact, you can use that!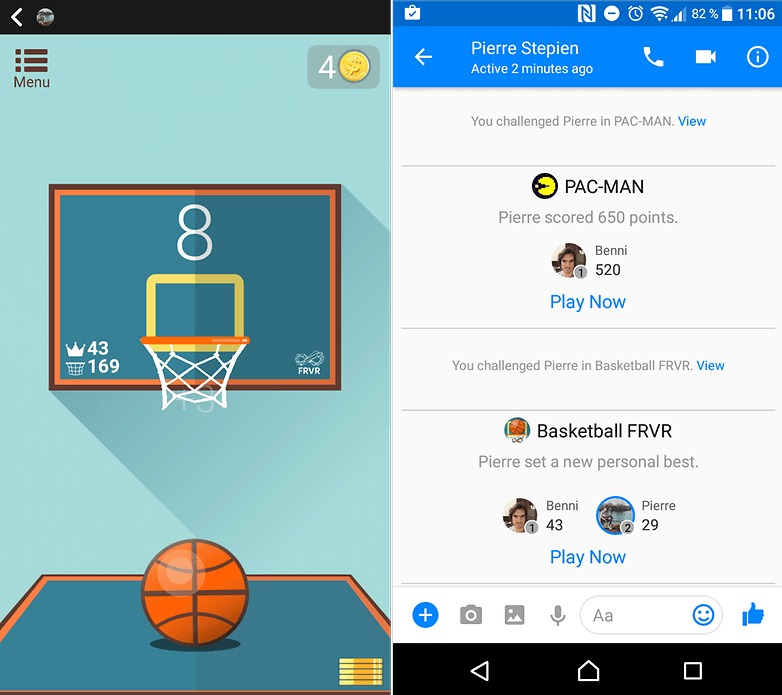 Access Messenger from a PC without logging into Facebook
Facebook Messenger has been available to users without a Facebook account since Summer 2015. How can these people connect to it if they don't have it on their phones? Facebook users simply open up the social network in their browser, but what about non-Facebook users?

Messenger also has its own web platform. Just go to this site through your browser to access it, sign in using your log-in details and that's it! Of course, this platform is aimed at all Messenger users, whether they have a Facebook account or not.
Create shortcut chats on your home screen
Many of us chat in Facebook groups: we have one chat for family, one for former colleagues, one for friends, one to organize a friend's birthday surprise, etc. Others tend to only chat with one or two people in particular. You can create one or several chat shortcuts so you can access the desired conversation directly.
It's that simple. Just go to the conversation window for that contact/group and go to the chat settings by clicking on the 'i in a circle' icon on the top right of the screen. A new screen will appear and you'll see three vertical dots on the top right of the screen. By clicking on these dots, you'll find the option to create a shortcut. The shortcuts are then placed on your screen and you can organize them as you wish.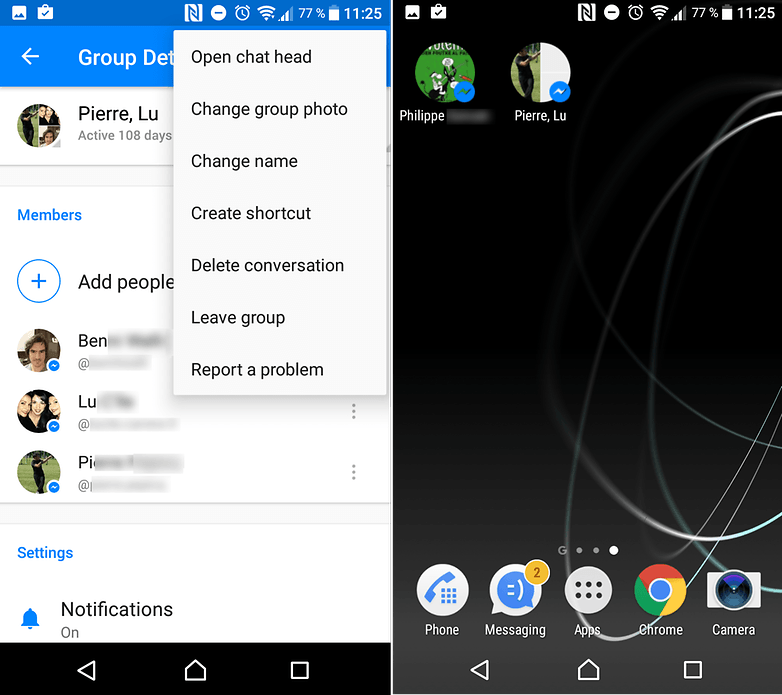 Add a touch of sentimentality to your chats
Have you heard of the website Imgur? It's a platform that's similar to the Giphy site for GIFs. In short, you can use this gigantic GIF database for anything you want. Say your Messenger contact has lost faith in humanity and you want to remind them that not everything in life is that bad? You can send them a cheesy, soppy, cute image.

Of course, it would be tedious to have to look for an image on the Imgur site and then copy the link to send it on Messenger. To send an image, simply click on @dailycute and that's it, an image and a comment will appear.
Deactivate notifications
In the Android options; you can configure your device so that it no longer gives you Messenger notifications. The Messenger notification settings allow you to do even more as, not only can you block notifications for a specific contact, but you can also choose how long the notifications are deactivated for (15 minutes, 1 hour, 8 hours, 24 hours, until the alarm sounds or until they are reactivated).

Just go to the conversation window, and then to the settings by clicking on the 'i in a circle' on the top right of the screen and then go into the notifications menu. You can activate/deactivate notifications with the button on the right hand side, however, there's also a hidden notification personalization option. Click on the menu name and you'll see a personalization window. Choose the desired mute duration, save it and it's done!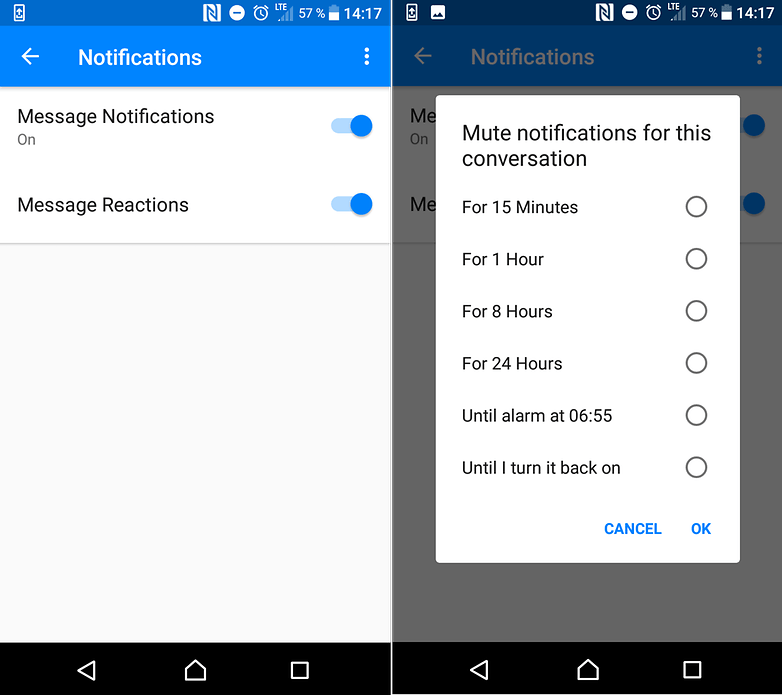 Do you know any other tricks for Facebook Messenger? Let us know in the comments.