Earthquake, Emoji Kitchen and Messages: New Android features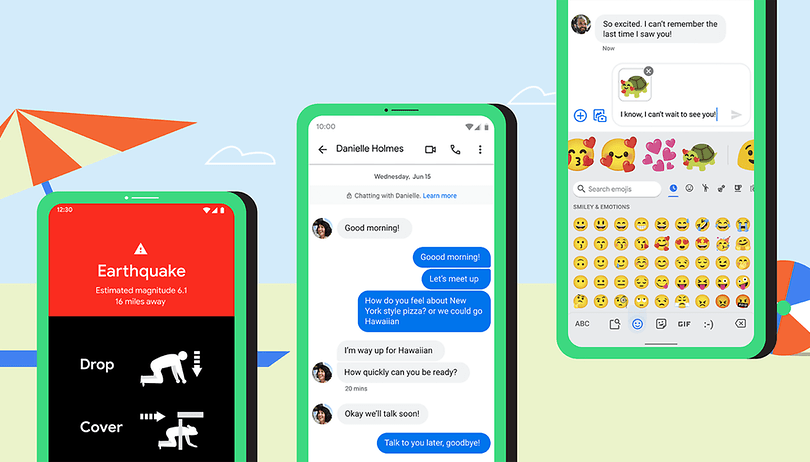 Google is rolling out new features for Android this summer. The Messages app will be a major beneficiary from this effort, in addition to Emoji Kitchen, Android Auto, and earthquake prediction on Android. All smartphones that run on Android 6.0 or newer can look forward to the improvements.
Google will introduce several new features for Android this summer
The improvements include better encryption for Messages, earthquake protection, and others
Hardware that runs on Android 6.0 or newer will benefit from the update
Android remains in constant flux as Google is constantly adding new features. These new features tend to be included with new versions of Android. Beyond that, Google continues to work behind the scenes to deliver new features as part of its effort to keep the mobile operating system fresh and relevant to users. Now, Google announced a whole bunch of new features that should improve the Android experience also on old versions as early as this summer.
Messages app: finally receives end-to-end encryption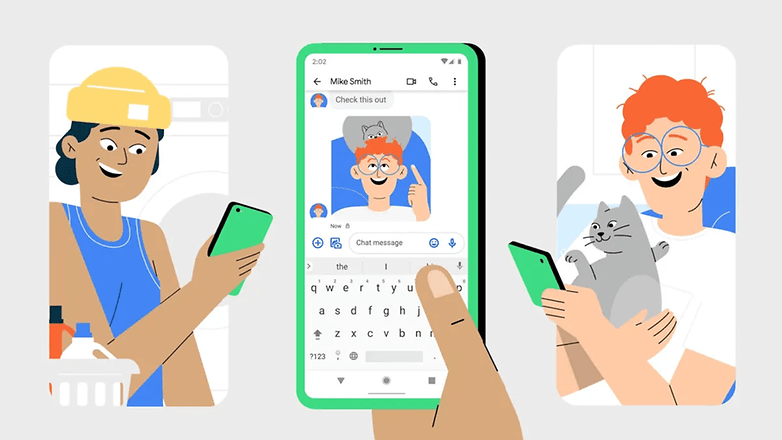 Google's Messages app, which merges RCS and SMS on your smartphone, will be end-to-end encrypted in the near future. There are a few things you'll need to keep in mind, though: Secure encryption won't apply to traditional SMS, nor will it apply to group chats. Apart from that, you will need to activate the chat functions beforehand in order for this to take effect, while both chat partners will have to use the Messages app.
Thus, Google has worked hard to increase security for users of the SMS app, but there is also a new feature that will make using this app a more practical experience: You will be able to prioritize messages by marking them with a star. This way, it is easier for you to find certain messages quickly. For instance, it works great if an address was mentioned in the message and you want to keep that at the top of your list all the time. All you have to do is access the star category where you will find your pinned messages.
Earthquake detection function is expanded
Last year, Google introduced an interesting function that helps detect and localize earthquakes as quickly as possible. This feature was tested in Greece and New Zealand and is now being rolled out to Turkey, the Philippines, Kazakhstan, Kyrgyzstan, Tajikistan, Turkmenistan, and Uzbekistan. Google has logically focused on regions where there is marked seismic activity, which is a good thing.
In reality, this means that Google will use sensors in the smartphone to detect the slightest of tremors, which are then sent to Google servers alongside the approximate location. This information will be cross-checked with many other smartphones in the area, allowing the earthquake to be pinpointed faster with a magnitude reading.
Google explained that smartphone users in the affected region can then be alerted within 30 seconds. As mentioned, Google is currently focusing on earthquake-prone regions, but other countries will be added gradually.
Voice control for third-party apps
Google Assistant continues to see improvements and what that looks set to happen is the increasing compatibility with more third-party apps, allowing voice controls to be commonplace. For example, this summer will allow you to say "Hey Google, check my miles on Strava" to the Strava app, while "Hey Google, shortcuts" will let you know which apps are compatible with similar voice commands.
Emoji Kitchen gets smarter
Emoji Kitchen will let you pair different emojis to create new emojis, allowing you to create contextual suggestions within the Gboard app in the future. It's already showing its potential in Gboard beta, while the update will roll out to a wide range of devices this summer – as long as you have Android 6.0 or newer running on your mobile device. The catch? Context-based suggestions are initially only available for messages in English, Spanish, and Portuguese. Hence, anyone communicating in German or French won't benefit from this feature just yet.
Gaze detection improved
Within the Voice Access app, both password entry and gaze detection will be improved. As Google explained, the gaze detection icon on the screen will be able to switch automatically to "active" when you look in the direction of the display. This gives you the option to decide that "Voice Access" is activated only when you're actually looking in the direction of the smartphone.
Voice Access will also improve password entry. When it recognizes a password field, you can enter letters, numbers, as well as symbols. For instance, you can say "dollar sign" to have the corresponding symbol inserted. Thus, people who rely on voice input due to a handicap will be able to enter passwords by voice in a faster and easier manner in the future.
Android Auto
Lastly, there are also a few minor changes to Android Auto that pertain to the design and user interface. Google wants to make it easier for us to control Android Auto by making changes to its user interface changes. Here, Google mentioned home screen personalization from the smartphone as well as manual activation of dark mode.
Furthermore, Google mentioned a "Back to top" option as well as an "A to Z" button, allowing content to be searched in a more straightforward manner. Apps for charging electric vehicles, parking, and navigation are also now available in Android Auto. Those who want to use Messenger while driving will be happy to know that you can access your favorite messaging apps from the home screen. This update will roll out worldwide. By the way, you can also check if your car or sound system is compatible with Android Auto here.
Want to know more tips concerning entertainment while driving? Why not check out our selection of best apps for Android Auto?
---
The rollout of these new features will take place gradually, so it might take some time before the update hits your devices even if the distribution process has already begun. In any case, it's nice to see that Google is also providing new functional and visual improvements to the many Android users who aren't running the latest Android 11 version or have hopes of seeing the Android 12 update arrive on their handsets.
Let us know what you think of the innovations listed and which of them is the most interesting one for you in the comments.