Divacore Nomad+ review: quality audio but lacking battery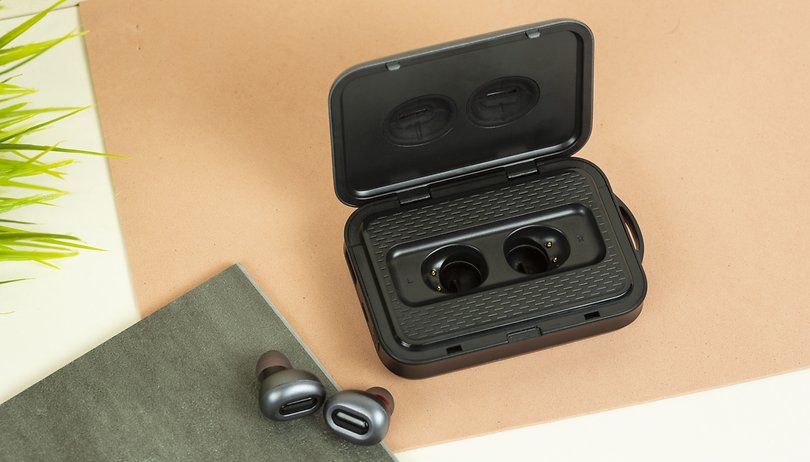 At IFA 2018 in Berlin, Divacore unveiled several new products. The Nomad+ adds to the brand's range of wireless in-ear headphones. So what makes them special? They come with a charging box that's equipped with a 5000 mAh battery. We tried them out for several weeks and here are our final impressions.
Good
Good sound

Charging box that can be used as a powerbank

Bluetooth 5.0
Bad
Disappointing autonomy

Recharging box isn't practical for transport
Divacore NoMad+: All deals
Divacore NoMad+ release date and price
Last year, the French brand made a name for themselves with their Antipods wireless headphones. With the Nomad+, the brand hasn't changed their successful recipe: they are still offering headphones at an affordable price. It'll cost you around $135 to acquire the Nomad+. This makes it a particularly competitive product, when you consider it comes with a charging box with a 5,000 mAh battery, which can also be used as a power bank. If you're not interested in the power bank, I advise you too choose the Nomad headphones instead.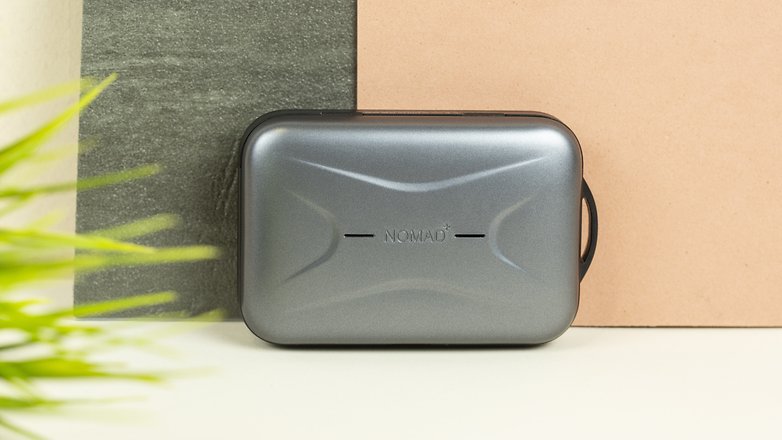 Divacore NoMad+ design and build quality
In terms of design, the Nomad+ headphones don't really stand out from their competitors . It's actually quite difficult to compare the design of in-ear headphones. Some brands decide to copy the style of Apple's Airpods (this is the case, for example, with Mobvoi's TicPods Free). Other brands just go for simplicity with two small headphones. Divacore has chosen to go with the second option.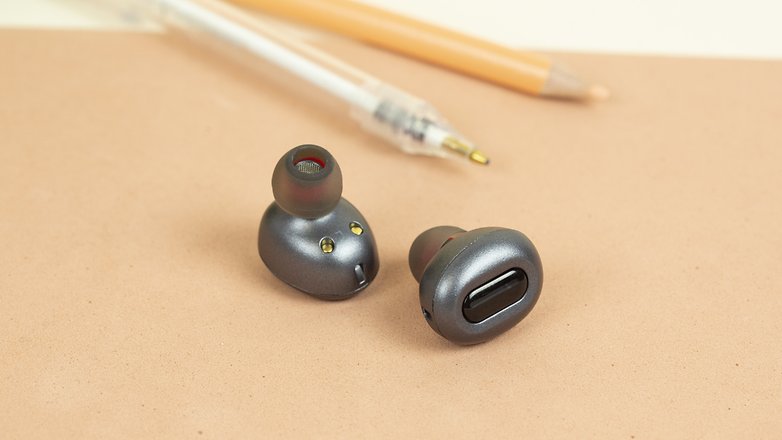 The headphones are made of polycarbonate and are of very good quality. Each earpiece has a clickable button that lights up when it's turned on or paired (red, blue). You can use any earphone to pause or turn on playback. If you triple tap with your finger, you'll switch on the "outdoor sports" mode, which activates the microphone and allows you to hear everything that's happening around you. This will also let you speak to people without removing the earphones from your years.
Once the earpieces are in, you'll hardly feel them and they're hardly visible. These headphones are plenty comfortable and Divacore provides several sizes of ear tips to fit perfectly in your ear. Unfortunately, as is often the case with in-ear headphones, they do drop out from time to time. For this reason, you should be careful when you insert them, if you want to avoid any unpleasant surprises, especially if you exercise with them. With that being said, this is a problem with all wireless headphones, not just this model.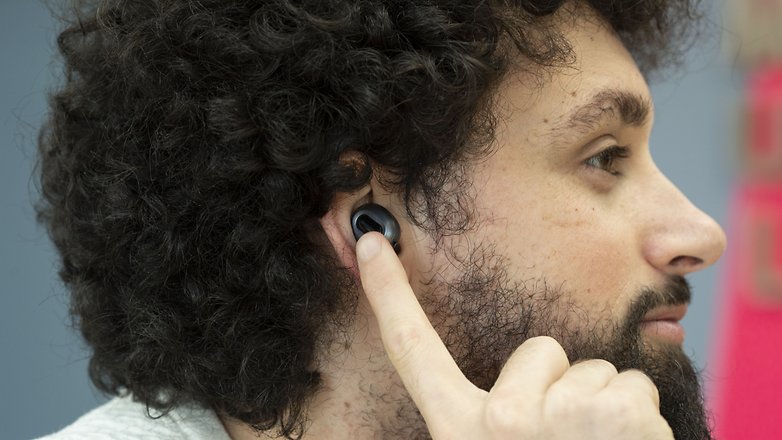 It's important to mention that Nomad+ does not offer protection against damage from water and dust. I didn't have any problems when I jogged with them, but don't bring them near the pool.
Divacore NoMad+ audio
Like the Antipods last year, the Nomad+ doesn't disappoint in terms of sound quality . Without being able to compete with more expensive Bluetooth headphones, the Nomad+ offers great sound for its price range. It does, however, have very strong bass, which might bother users who aren't fans of that type of sound. The medium and high frequencies are quite muffled, so voices are somewhat less intelligible. They're not the best headphones for podcast fans.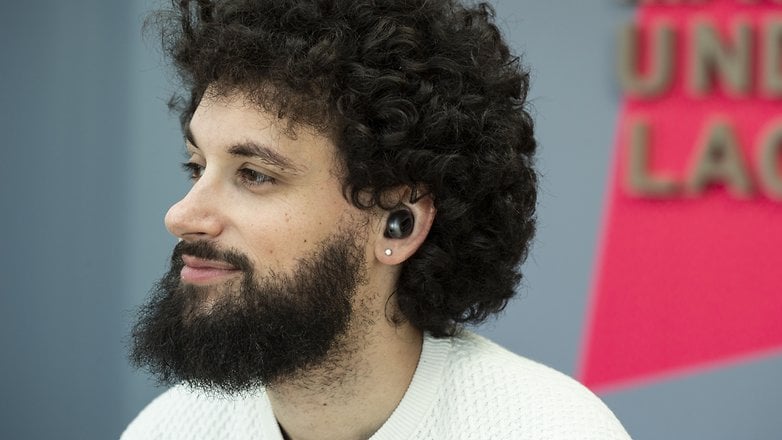 There's nothing wrong with the maximum volume, which is perfectly sufficient. The sound distortion remains limited and the wireless sound synchronization is excellent. The presence of Bluetooth 5.0 means there's no latency when you're watching videos and the connection is reliable. I was pleasantly surprised that the in-ear headphones provided decent isolation without active noise reduction.
The headphones also come with a Duo mode and a phone mode, in which both headphones play sound, allowing two people to enjoy it.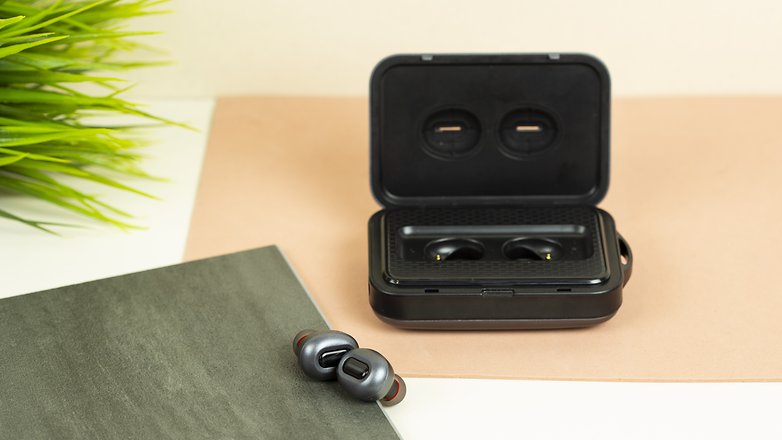 Divacore NoMad+ battery
In terms of autonomy, the Nomad+ aren't necessarily the best on the market . You can expect 3 hours of autonomy with one charge. That's not great - it is significantly less than you'll get out of the Antipods, which offered twice as much time. Divacore justifies its weak battery by stating that few users listen to their devices for more than consecutive two hours.
To compensate for the headphones' poor endurance, the Nomad+ offers a charging box equipped with a 5000 mAh battery, which allows you to extend their autonomy. You can use the box to charge the headphones ten times. You can also use the box as a powerbank and charge your smartphone via the USB port (5V/2A output), but you'll need to be patient.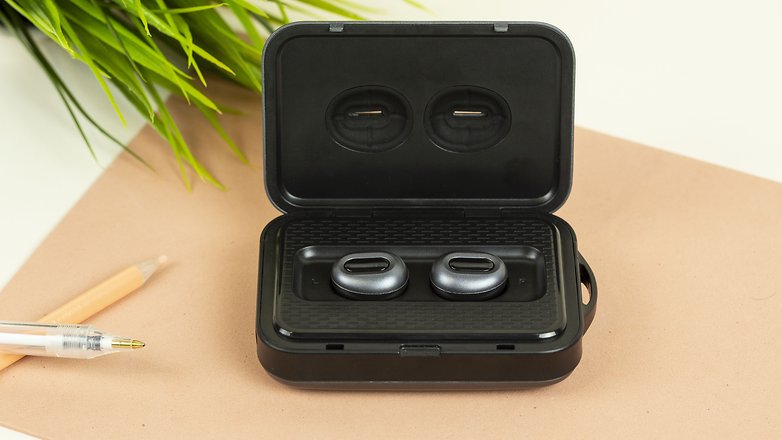 One last word about the case: it's quite difficult to open and it is quite impractical to transport. The case is also quite heavy (162 grams) and large. If autonomy isn't a concern for you, then it's better to choose Nomads that offer the same sound quality with a smaller case.
Final verdict
The Nomad+ offers a good price-quality ratio. Those looking for quality but affordable wireless headphones can turn to this model. One of its strengths is that it offers a transport box equipped with a 5000 mAh battery. It's a shame that the device doesn't offer the same autonomy as the Antipods.