Cyanogen OS 12.1 vs OxygenOS 2.1 comparison: the fight for your OnePlus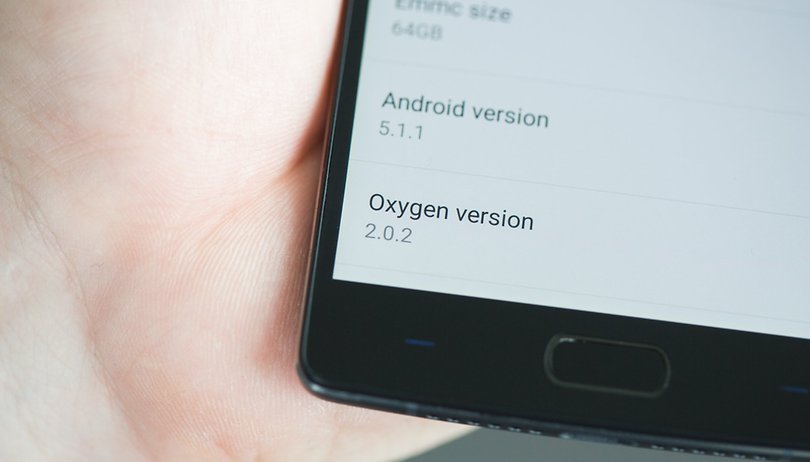 OxygenOS heralded a new direction for OnePlus. The company's in-house OS came pre-installed on the OnePlus 2 and OnePlus X, while Cyanogen OS remains the default OS on the OnePlus One. Both are based on Android Lollipop, but many people remain confused about the differences between the two, and which one is better. Read on for our comparison of the parties controlling OnePlus smartphones.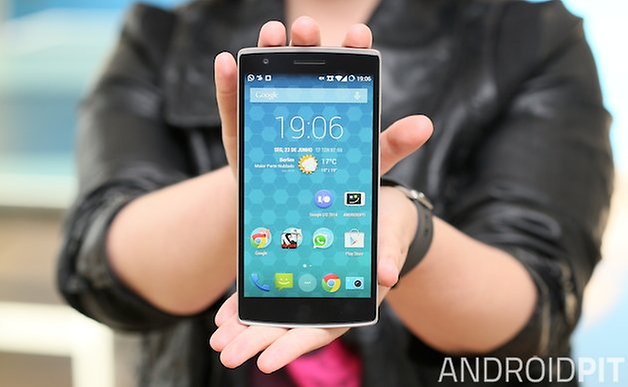 Why did OnePlus and Cyanogen split up?
On the face of things, OnePlus's desire to have its own in-house operating system makes sense, in terms of ensuring that the OS integrates smoothly into the OnePlus hardware, delivering faster updates, and so on. Yet overshadowing this PR-friendly story is a bitter dispute between Cyanogen and OnePlus, which is more likely to be the reason behind their split.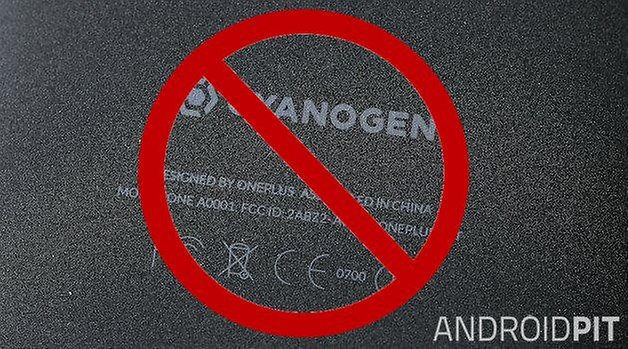 A key part of the agreement between the two companies was that OnePlus had non-exclusive rights to ship Cyanogen with their devices worldwide. However, when OnePlus tried shipping devices to India last year, it turned out that Cyanogen had already made an agreement with Indian manufacturer Micromax that gave the company exclusive rights to the Indian market.
This meant that the OnePlus One wasn't released in India with Cyanogen OS as planned, and OnePlus had to come up with an alternative operating system to run on the OnePlus One in that market. Suffice to say, OnePlus wasn't pleased, while Cyanogen defended its agreement with Micromax, stating that it didn't expect it to affect the agreement with OnePlus. Admittedly, a rather weak defence.
And so, OxygenOS was born. It became OnePlus' stock OS for the OnePlus 2 and OnePlus X, and is now widely available for the OnePlus One.
How do I get Cyanogen OS 12.1 and OxygenOS?
Cyanogen OS 12.1 is now widely available as an OTA (over-the-air) update for the OnePlus One. Despite the well-publicized falling-out between the two companies, a Cyanogen spokeswoman told AndroidPIT that "there are no plans for changes as of right now. We are continuing to support OPO devices running Cyanogen OS."
OxygenOS, on the other hand, needs to be installed manually on the OnePlus One. You can find it on the official OnePlus website.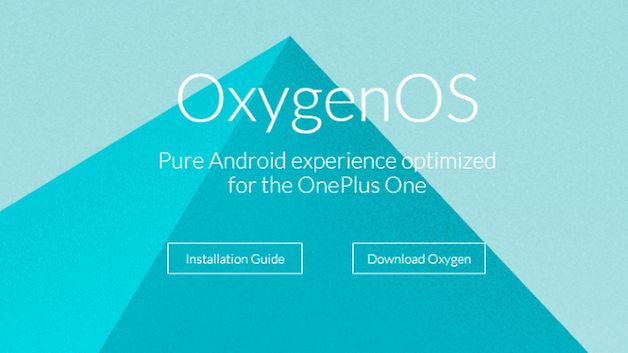 What's the difference between Cyanogen OS 12.1 and OxygenOS?
At first glance, both operating systems look similar, staying fairly loyal to the stock Android Lollipop interface. But dig a little deeper, and the differences between the two start to show.
Cyanogen OS 12 is all about customization, letting you tweak everything from the navigation buttons and battery icons, to the settings and status bar. It's also packed with hundreds of downloadable themes, which can make Cyanogen look like a completely different operating system within seconds.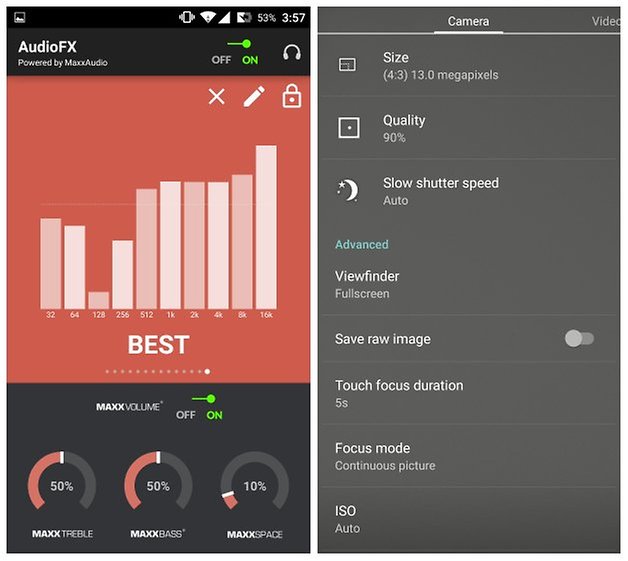 OxygenOS is a bit more 'stock', and isn't as customizable as Cyanogen. While it has a selection of Lollipop and OnePlus wallpapers, it's not designed to be tweaked as much as Cyanogen, so may be more suitable for casual users. It does have a Quick Settings menu, where you can rearrange the buttons however you please, which is a nice touch, but certainly won't be enough to satisfy the more tinkery OnePlus One owners out there.
OxygenOS 2.0 brought additional options, such as support for custom icon packs and customizable color schemes, including Dark Mode, which was sadly removed from Android Marshmallow. These are all steps in the right direction, but OxygenOS still remains some distance behind Cyanogen.
Cyanogen OS has some pretty powerful apps onboard, including Cyanogen Mail, the audio-enhancement app Audio Maxx, and its own camera app, which is capable of 4k recordings and RAW photos. OxygenOS has none of these features, though this is to be expected from a newcomer. Both of the operating systems come with the usual array of Google apps.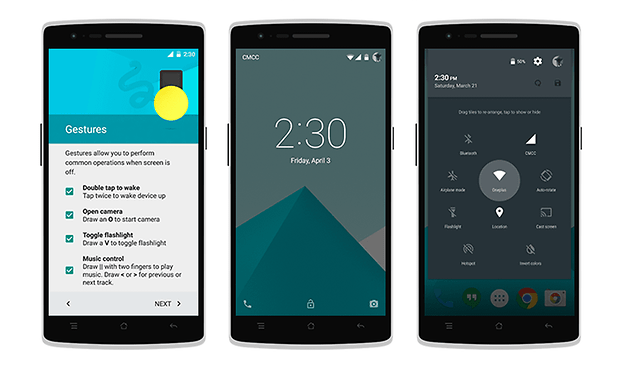 Which one should I get?
We're still playing around with both Cyanogen OS 12.1 and OxygenOS, though at this point it seems as though the more established Cyanogen is the better option. It's more customizable, more feature-packed, and there is little that OxygenOS offers at this point that makes it seem worth the hassle of manual flashing.
However, Oxygen is likely to improve with time, so we're prepared to give it some growing room, because it certainly appears to have a lot of potential.
In the meantime, if you've tried both Cyanogen OS 12.1 and OxygenOS, let us know what you think about them in the comments. Which one's your favorite?