How to create a restricted user profile on your Android tablet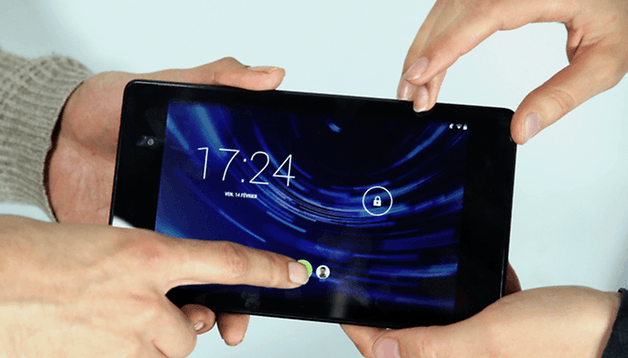 There are several reasons why you might be interested in creating a second, limited profile on your Android tablet. For example, if the device is being used by your employees who need to perform a specific task, a restricted profile will block them from gaining access to apps, games or any private content. In another scenario, you could be a teacher who lends their tablet to students or have a child at home that likes to play games. Today we will tell you how to set up a restricted profile.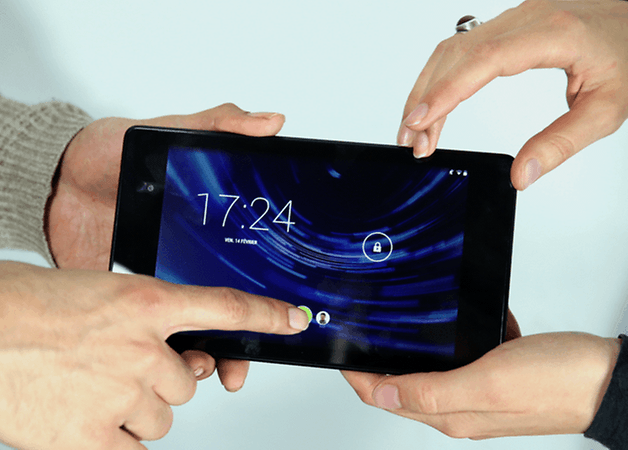 Android 4.3 brought multi-user profiles, now with new restricted profile possibilities. Apps with restricted profiles will not feature in-app purchase opportunities. These profiles co-exist in the same session but keep intact the preferences and permitted accessibility to the app depending on the settings.
1. Go on Settings and select the item under Device Users
2. Tap the Add user or profile
3. Select the restricted profile.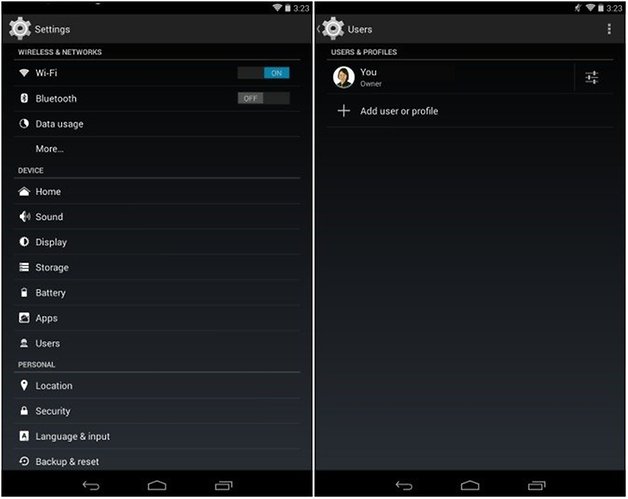 4. You will notice that a new profile with limitations called New Profile has joined the list of users.
5. If you don't have a lock screen set up to protect your own profile, it will prompt you to create one with a pattern or pin.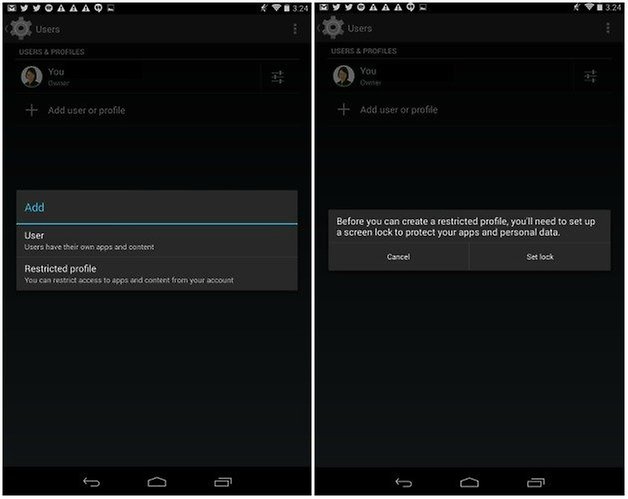 6. Next, you will see a list of apps with toggles that can be activated for the newly created profile. The name and the picture can be changed for it as well.
6. The new profile is complete. Now you can access either one from the lock screen.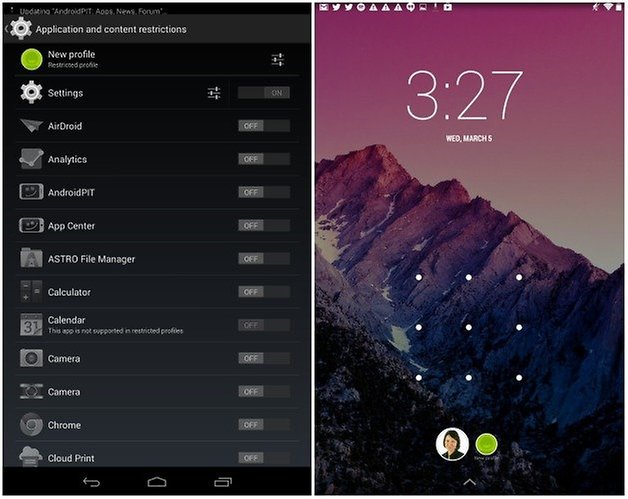 7. If you no longer require the restricted profile, you are able to delete it under Users in the Settings.
This is a simple and easy way to maintain the confidentiality of your data. Alternately you can set up second user profiles that aren't restricted by going the same route but not choosing the restricted option.