Worry-free swimming: the best water-resistant fitness trackers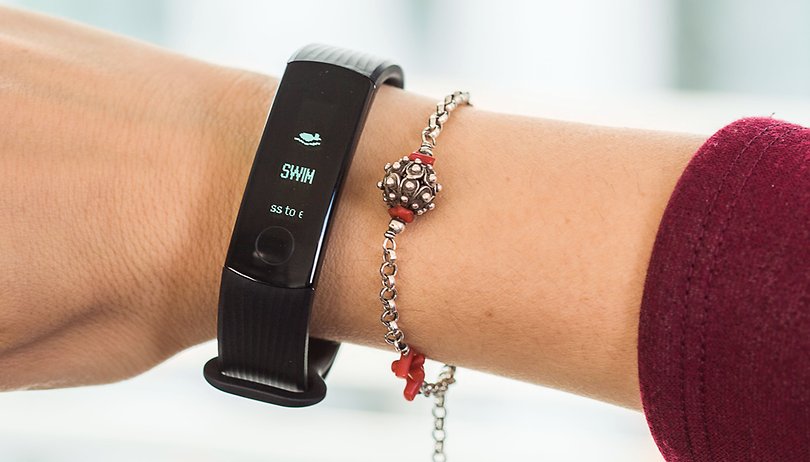 Fitness trackers are becoming more and more a part of our daily lives. It's another gadget than can inform us about the miles we've walked, the calories we've burned, and the hours we've slept. And if you like to swim with your fitness tracker, or just don't want to worry about it getting wet and damaged, here are some of the best waterproof fitness trackers for you.
There are water-resistant fitness trackers for all tastes. The simplest devices cost just a few dollars, but there are more complex devices that resemble smartwatches. That's why we've classified them into three separate categories.
Direct access:
The most affordable devices (less than $50)
Xiaomi Mi Band 3
We'll start this list with Xiaomi's successful fitness tracker. A product that has revolutionized the industry with its low price: at $35 you can't ask for more. It's easy to use and it sports a 0.78" OLED touch screen. You can dive up to 50 meters deep into water without any problems. Its configuration won't cause you any headaches thanks to the My Fit app and its Bluetooth 4.2 LE connectivity.
It will display you the number of steps you take, calories you've expended, as well as other statistics about the amount of time you've exercised and how much you've slept. That's enough for any user. Xiaomi ensures that its battery can last up to 20 days. That's a surprising figure, but one that doesn't correspond to reality. You'll safely get about a week of battery life from the device.
If you prefer, for 25 dollars you can buy its predecessor, the Mi Band 2, which isn't submersible to the same depth, but is IP67 certified.
Water resistance: 50 meters / 5 ATM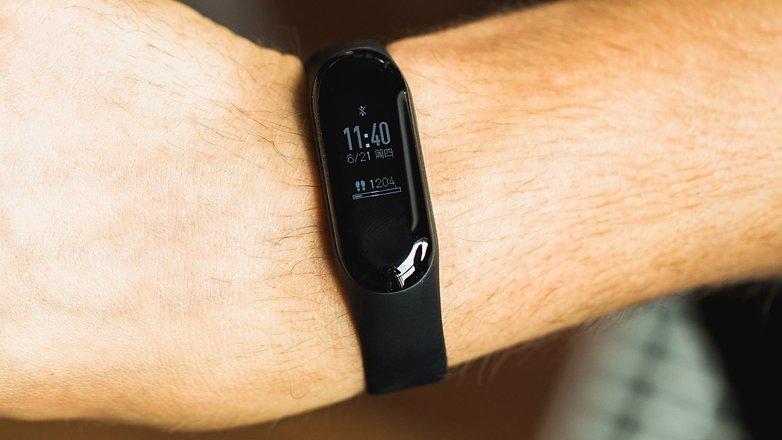 YAMAY
It's an alternative to the Mi Band 3 for a similar price, although you won't be able to dive with it with the same peace of mind, since the device only has IP68 certification.
The device is compatible with Android and iOS through the VeryFitPro apps, which supports 14 different sports and has a heart rate monitor. It can be charged in approximately one hour, with an autonomy of close to a week.
Oh and be careful if you have a Samsung J3 or a Huawei P8, as it's been proven not to work with these devices.
Water resistance: IP68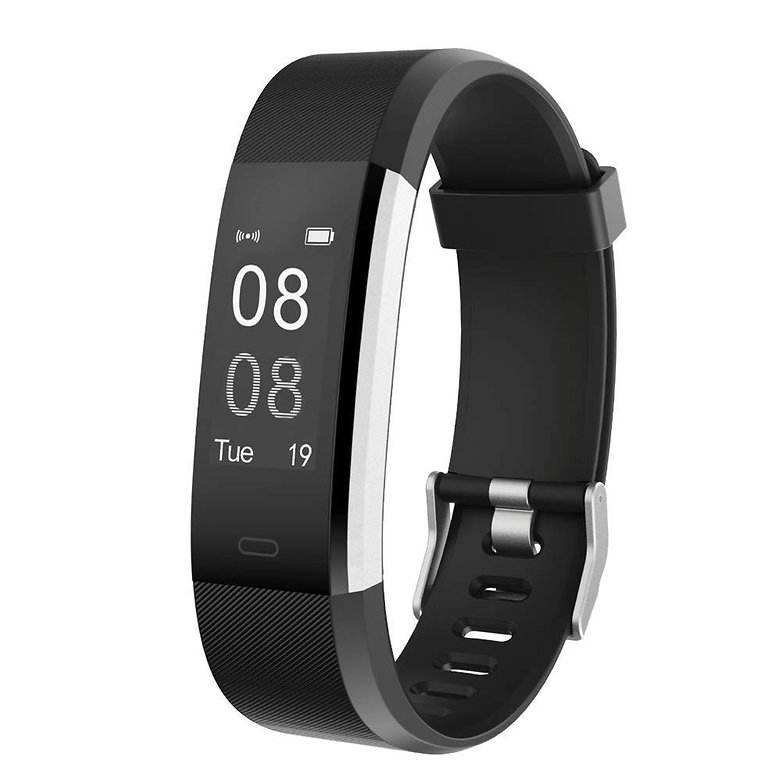 Mid-range (between $50 and $100)
Misfit Shine 2
Thanks to its 8.5 g weight, you won't even know you're wearing it. In addition, the Misfit Shine 2 design is a little different, with a circular sphere that resembles a smartwatch. In addition to recording your hours of sleep, your steps or the laps you swim, you can manage your notifications. Its screen emits 12 LEDs of different colors, and each one of them has a different meaning. If you see a green light, for example, it means you're receiving a call.
The most incredible thing is the battery, which promises 6 months of autonomy.
Water resistance: 50 meters / 5 ATM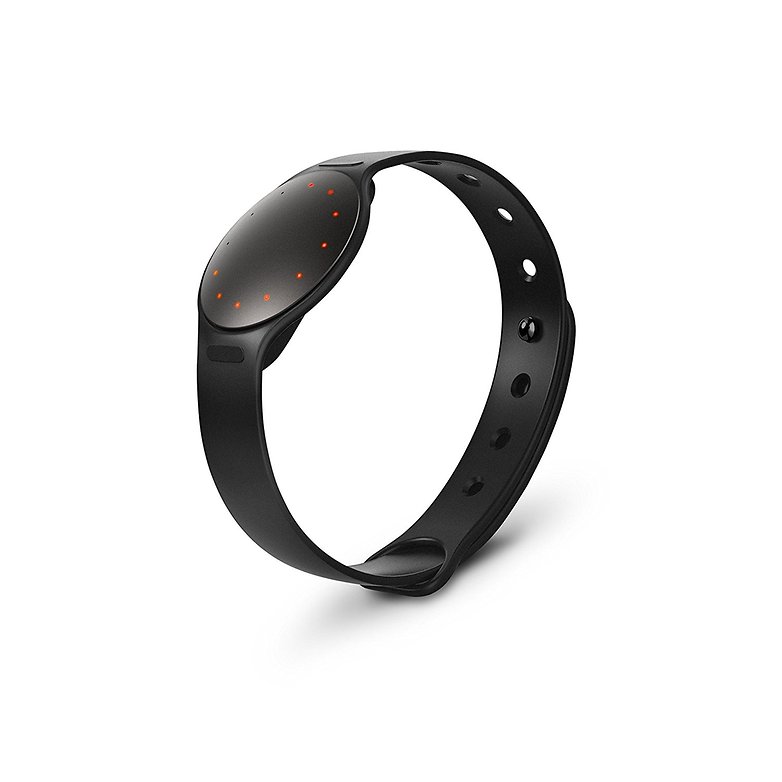 Moov Now
This fitness tracker is different from the others on this list, since it doesn't have a screen. How does it work? You have to install an app on your smartphone, where all your physical activity will be recorded. The metrics offered are complete, with all the functions of a personal trainer. It's highly recommended for swimming, since you can dive up to 30 meters deep with it. The only drawback is that since you don't have a screen you won't be able to track your workout in real time. However, it can be a positive to disconnect a little and just dedicate yourself to exercise.
Water resistance: 30 meters / 3 ATM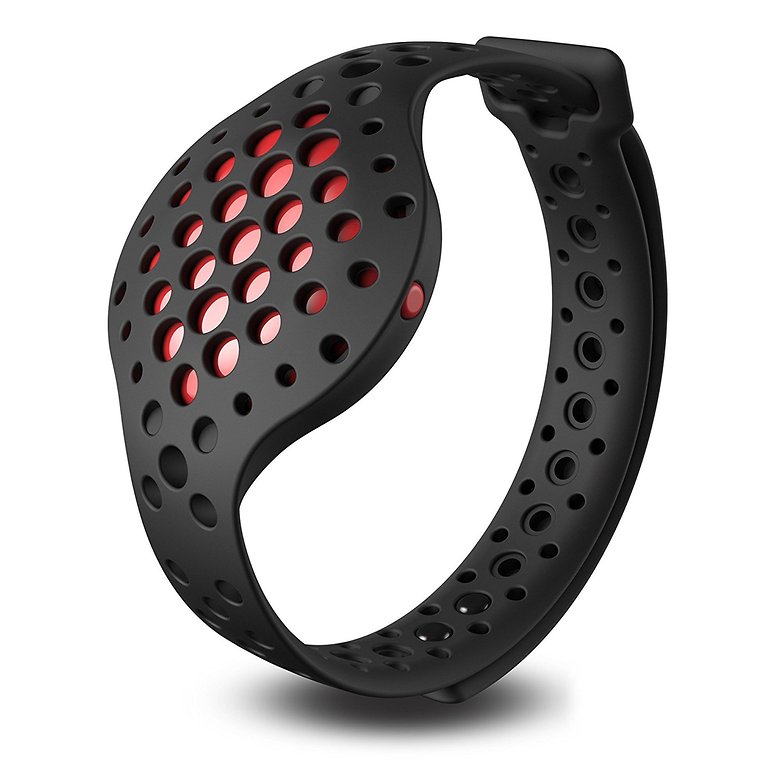 Fitbit Flex 2
Fitbit is one of the best-known fitness tracks manufacturers today, with several worthwhile products. The Fitbit Flex doesn't have a screen, but it uses an LED system to inform you of everything that goes through the Fitbit app on your smartphone. The device monitors your steps, distance walked, calories burned, and minutes of physical activity, even when it's submerged in water. You'll get almost a week of battery life. The bracelet is lightweight and discreet and fits all styles.
Water resistance: 50 meters / 5 ATM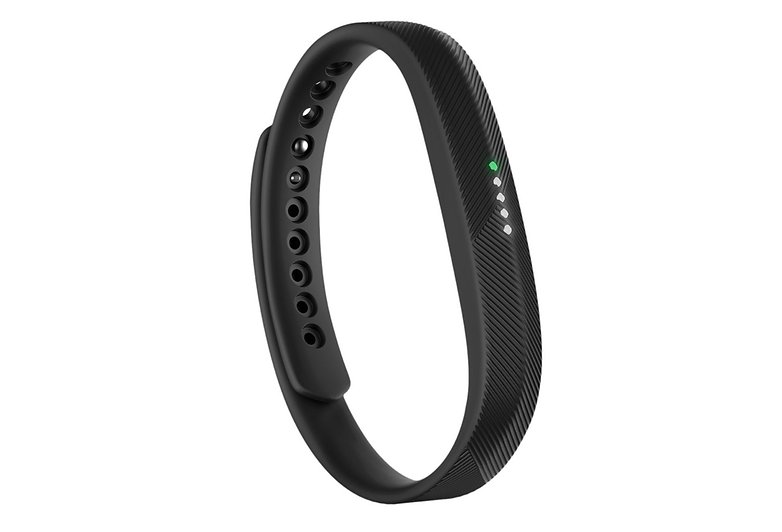 Huawei Band 3 Pro
Huawei's fixation with artificial intelligence has arrived on this fitness tracker too, the latest to hit the market. Thanks to AI, the accuracy of the sensors and the heart rate monitor is great. It has an integrated GPS and a 0.95-inch AMOLED touch screen. In addition, you can analyze the quality of your sleep thanks to Huawei TrueSleep. The Chinese brand promises a battery life of 20 days... or 7 hours if you use GPS.
Water resistance: 50 meters / 5 ATM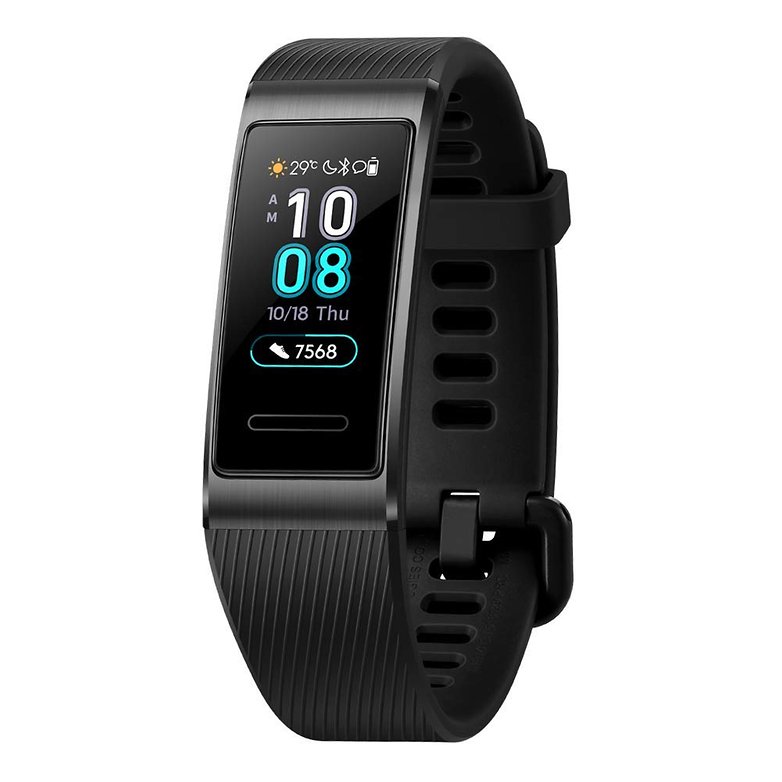 Sony Smartband 2
Although it's a product that has been on the market for quite some time, this fitness tracker is still a good purchase option. It has a minimalist design without a screen. The Sony Smartband 2 records all of your physical activity throughout the day, as well as your pulse, and synchronizes with your smartphone via Bluetooth. With this fitness tracker you'll be able to swim, but be careful. Don't do it in the ocean, and if you swim in a chlorinated swimming pool, it's advisable to rinse it with fresh water afterwards.
Water resistance: IP68, up to 3 meters deep for 30 minutes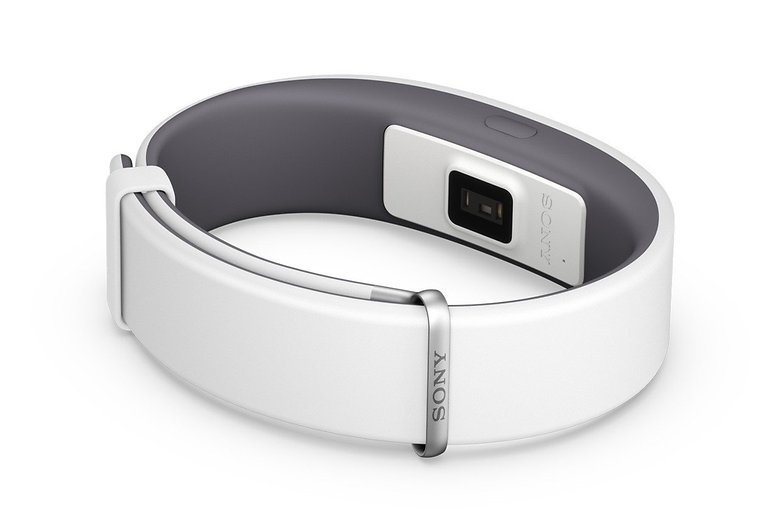 For the most demanding users (over $100)
Garmin Vivosmart HR+
For many, this is the best fitness tracker of 2018, and it has a price tag to match. It's a complete device and it is perfect for the most demanding users. The Garmin Elevate technology is capable of accurately measuring your heart rate, and its touch screen will show you any notification you receive on your smartphone. If you prefer a cheaper option, you can use the Garmin Vivosmart HR.
Water resistance: 50 meters / 5 ATM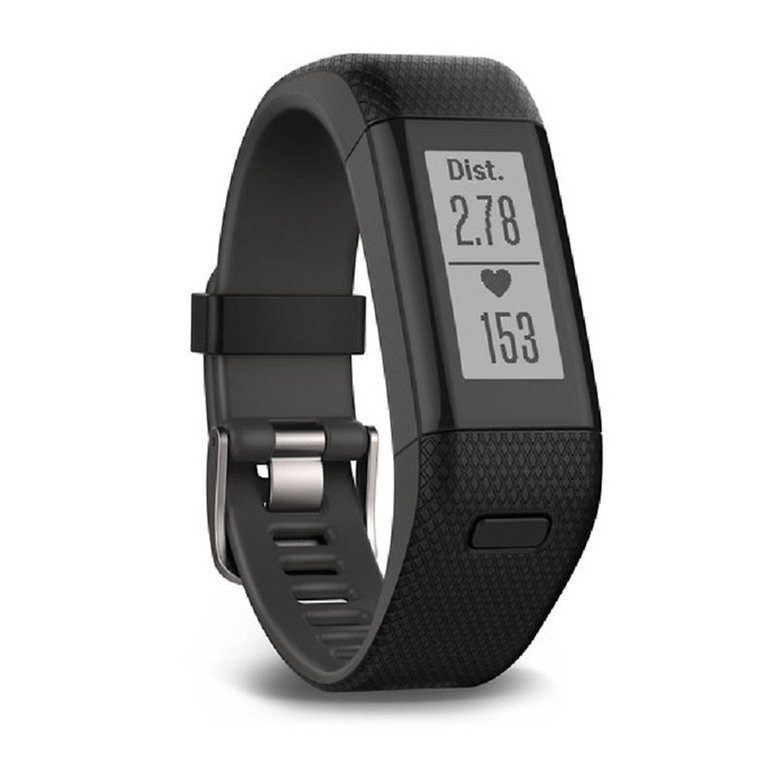 Do you know of any other submersible fitness trackers that deserve to be on this list? Which one do you use? Let us know in the comments.