The best robot vacuum cleaner for every budget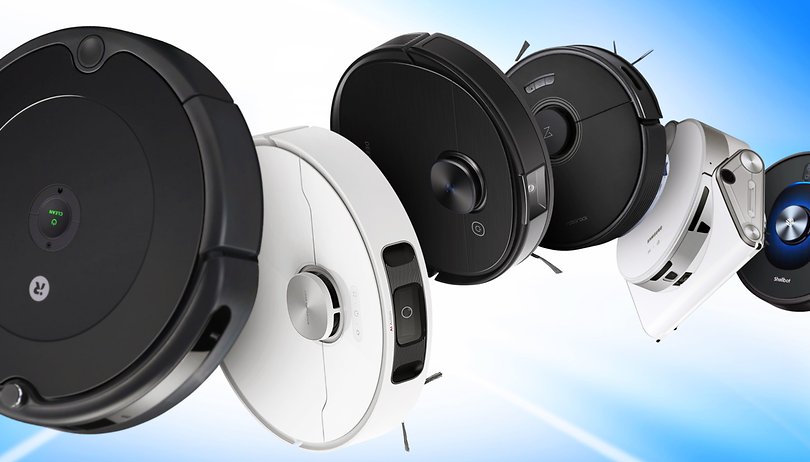 Choosing a robot vacuum cleaner is not easy, after all, there are so many brands and specifics that it is difficult to even understand where to start. NextPit has now done many reviews on robot vacuums, and reveal the best models that will hit the market in early 2023 Therefore, we decided to create a list at NextPit with the best models in the market and tips and information on how to choose the best robot vacuum cleaner for your home or office.
We have based our list of suggestions based on both NextPit's in-depth reviews and on the popularity of the models in e-tailers and recommendations in this article. So if you are interested in any of the models listed in the comparison table below, check the full review of the chosen device here or on specialized websites before buying the corresponding robot vacuum cleaner.
Our list of suggestions is largely based on the detailed reviews and hands-on from the NextPit editorial team, as well as the tips in this article. So if you're interested in any of the models in the comparison table below, be sure to read the corresponding full review with us before buying the robot vacuum cleaner.
Premium pick
Premium alternative
Mid-range pick
Budget pick
Budget alternative
Product
Picture

Max. Suction power
Dust container capacity

400 ml
4 liters (station)

350 ml
2.5 liters (station)

300 ml
2.5 liters (station)

Brush

One main brush and one side brush

Loudness (manufacturer's specification)
Overall height (aka "Space under the sofa")
Cleaning levels
Mapping
Battery runtime

210 min (vacuum)
160 min (vacuuming and mopping)

Smart Integration

Amazon Alexa
Apple Siri
Google Assistant

Amazon Alexa
Google Assistant

Amazon Alexa
Apple Siri
Google Home

Amazon Alexa
Google Assistant

Self-emptying feature
Good

Quick and easy setup
Excellent wiping performance
Decent suction power
Very good self-cleaning
Great at navigation and mapping

Good design and great workmanship
Excellent suction power
Wipes thoroughly

Fast, uncomplicated setup
Sleek base station design
Excellent navigation and mapping
Detailed, user-friendly app
Off-peak charging available
Excellent suction performance
Automatic power increase on carpets

Small footprint
Quick installation and setup
Features 2-1 cleaning function
Super affordable price
Application with advanced options

Good suction and wiping performance
Decent set of accessories
Adequate battery life
Pleasantly quiet

Bad

Leaves carpet edges slightly damp
App does not always show position in real-time

Software and app is quirky
Station does not vacuum dust
Very slow charging rate

Expensive for a vacuuming and mopping robot without a fully automated station
No surveillance camera function

Incompetent mapping system
Cannot dodge cables and objects on the ground
Constant random bumping
Average mopping capability
Has a camera

Does not do well in a cluttered environment
App could be more polished

Rating

Not yet rated

Offers*
What to look for in a robot vacuum cleaner
Buying a vacuum cleaner with automation functions should be well thought out. The reason for this is that you can end up bringing home a device that may demand much more attention than desired. Worse than that, you may find yourself with a device that does not connect to Wi-Fi or does not effectively clean carpets, for example. That is why I have separated here the main features to look for in a robot vacuum cleaner when buying one.
1. Compatibility
Most smart vacuum cleaners today offer support for both Apple's iOS and Google's Android operating systems through a dedicated app. In addition, they work via voice commands in conjunction with smart assistants like Google Assistant and Alexa on Google Nest Home and Amazon Echo devices respectively.
Manufacturers like Roborock and Ecovacs also offer support for Siri Shortcuts, allowing you to connect the robot vacuum cleaner with the Siri voice assistant on Apple's HomePod speakers.
And if you are a fan of routine-creating services such as IFTTT, you should know that most of the brands available on the market work in conjunction with this powerful app for Android and iOS.
One thing that might be worth keeping an eye on in the future is compatibility with the Matter smart home standard. Although the first release of the home connectivity standard doesn't support vacuum cleaners, the alliance responsible for its development already showed interest in adding the device category to a future Matter specification.
2. Internet connection
Depending on the model of the robot vacuum cleaner, its internet connection may contain prerequisites that, at the end of the day, will be important for the best experience with the product. Support for 2.4 or 5 GHz Wi-Fi networks is the most well-known, however, certain brands may also require a maximum number of characters in the network login data to perform Wi-Fi pairing.
This was the case with the Lefant F1 model we recently tested, where there is a limit regarding the number of characters in both the SSID and the Wi-Fi password to work. In this case, they must be less than ten characters.
3. Mapping
The system of mapping the area of the house is often one of the most relevant functions of this type of device, as it is through navigation that a robot vacuum cleaner automates the cleaning of each room. Some models use LiDAR sensors built into the device to perform Simultaneous Localization and Mapping (or SLAM).
Also identified as synchronized localization and mapping, SLAM is a mapping technology that also keeps track of the device's location within the mapped area. With this, the robot knows where it has to go. If you purchase extra charging bases, some models thus allow you to map multiple floors.
4. Suction
Robot vacuum cleaners often have up to three suction levels: light, medium, and maximum. However, premium models tend to offer up to four suction levels. The difference here is of course, in the dust suction power, but it can also be in the automatic change of suction level when encountering carpets, for example.
So, when it comes to suction power, some brands present it as Watts and others in Pascal (Pa). The two units are not directly comparable but if you look for suction power, most units today can be found between 2,000 and 2,500 Pa.
In addition, the suction power is directly linked to the price of a robot vacuum cleaner. Another point to consider is that the higher the suction level, the louder the noise of the robot vacuum cleaner.
5. Overcomes obstacles
Through the use of sensors, vacuums understand what objects appear in front of them. Depending on the settings, you will have devices that avoid tables, chair feet, and toys, up to the most advanced ones that understand what socks, cables, bugs, and other objects are in front of them. The more advanced devices understand socks, cables, pets, and even recognize possible feces from pets that have forgotten their area box.
Leaving aside the basic obstacles, given the nature of these automated appliances no robot vacuum cleaner was built to go up and down stairs. However, it must be said that some models do get around obstacles up to 1 cm high. However, over time this going up and down can cause damage to the sensors and decrease the robot vacuum cleaner's usability.
Finally, with regard to carpet recognition, more affordable and intermediate vacuum cleaners can often have difficulty cleaning these surfaces, as they have lower suction power. This can be clearly seen in the test of the $300 or so Yeedi 2 Hybrid conducted here on the channel. Therefore, for the specific use of robot vacuum cleaners on carpets, I recommend using traditional devices or really premium models.
6. Self-cleaning station
If you don't have the patience to empty the dust bag from time to time, it might be worth it to pay extra for a model with a self-cleaning station. The base basically includes a bigger dust bag, which receives the robot vacuum's dirt from time to time, reducing the frequency required to empty its contents.
Admittedly, the feature is only found in upper mid-range models and higher, but can already be found in many devices under $1,000, making them increasingly popular. The more expensive models with a mopping function include water tanks for dirty and clean water—and cleaning products—with future models promising to include a permanent water connection (like a dishwasher) to make refills and cleanups a thing of the past.
NextPit recommendations: The best robot vacuum cleaners
After putting a dozen of models through their paces, we have compiled a list of the best robovacs available in the market. We have selected models in different categories, covering the most important price ranges. Depending on your budget, you can go straight to a specific model by selecting the category on the list above.
Dreame L10s Ultra: Everything but the kitchen sink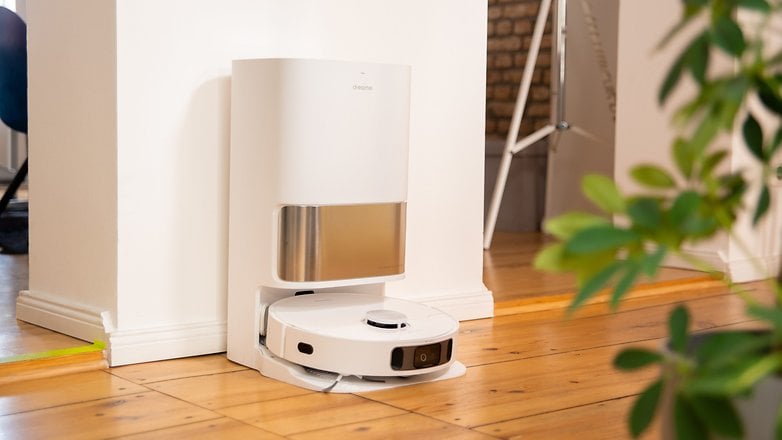 Although we haven't published its English review, my colleague Stefan Moellenhoff declared the Dreame L10s Ultra—or its twin model, the Xiaomi Robot Vacuum X10+— "the best vacuum robot with a mopping function". With powerful suction and two rotating mopping pads, floors not only get clean but also sparkle.
The device offered solid battery life during NextPit's test and includes both mapping and live camera functions, integrating with either the Dreamehome or Xiaomi apps. And as expected in the premium category, the Dreame L10s Ultra includes a cleaning station that also serves as clean and dirty water reservoirs for the mopping function.
Roborock S8+: The robovac flagship killer?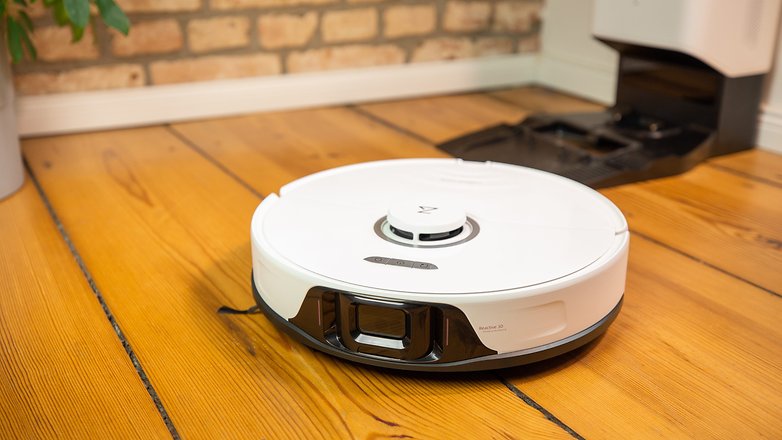 Replacing the Q7 Max+ as NextPit's mid-range suggestion for robot vacuum cleaners, the Roborock S8+ performed well in NextPit's review, with good suction and mopping performance. NextPit reviewer Thomas Kern was bold enough to call it one "of the best vacuum robots we have tested so far".
LiDAR-navigating environments worked great despite not having a built-in camera, and the companion app and ease of use were also praised, with plenty of options not only to schedule vacuuming but even set object detection, child lock, and off-peak charging to save money.
Read our Roborock S8+ review on NextPit
Yeedi Vac Max: The affordable alternative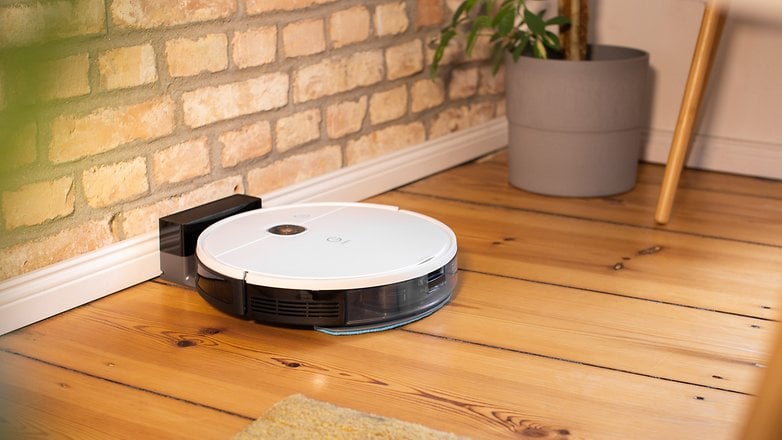 The Yeedi Vac Max proves that you can expect decent suction power even from vacuum robots that hail from the lower price range. Wioth 3,000 Pa, the performance is lower on paper compared to most of the other devices in our selection, but the Yeedi Vac Max nevertheless goes about with its vacuuming tasks in an absolutely reliable manner.
Other advantages of this inexpensive vacuum robot: Measuring less than 8 centimeters, it is particularly flat and with 200 minutes of use, it lasts for an exceptionally long period of time. This model also lets you map out the apartment, and access various voice assistants as well as several suction and wiping modes. The smart helper is weaker in terms of mopping performance, but unfortunately, this is something it has in common with many cheaper robots of this kind.
The Yeedi Vac Max is definitely a worthwhile purchase if you want to get into the smart home game for little money (just under $350).
Robot vacuum cleaner alternatives
Are robot vacuums worth it?
Robot vacuums are a fairly simple option for automating house cleaning. Extremely modular, it is possible to maintain these devices for a long time depending on the care and maintenance devoted to such devices. However, not all models offer the same level of cleanliness and efficiency.
Considering that the price of these robotic vacuum cleaners ranges from $200 to over $1000, one must be aware that the quality of the service is directly linked to the amount invested. In addition, specific models may be necessary if your home has a lot of carpets or you have pets.
Finally, a robot vacuum cleaner today can hardly suffice for the complete cleaning of the floor. Therefore, I recommend the purchase of a smaller model or canister to remove dust from the corners of the house, the baseboards, the ceiling, and, of course, the places where the vacuum cleaner cannot reach, such as behind large pieces of furniture.
Finally, with the busy day-to-day routine, many people will benefit from automating household chores. And one way to gain more time for other activities is to purchase products such as robot vacuum cleaners. But remember: these products do not replace 100% of the human touch in cleaning... yet!
So, do you already have a robot vacuum cleaner? Would you recommend buying the model with the mopping function? Which is your favorite brand? Share your opinion on the topic in the comments below.
---
This article was updated in March 2023 with a new mid-range pick. Comments posted prior to the update were kept and may refer to previous versions of this list.