Best free themes for CyanogenMod (CM 11)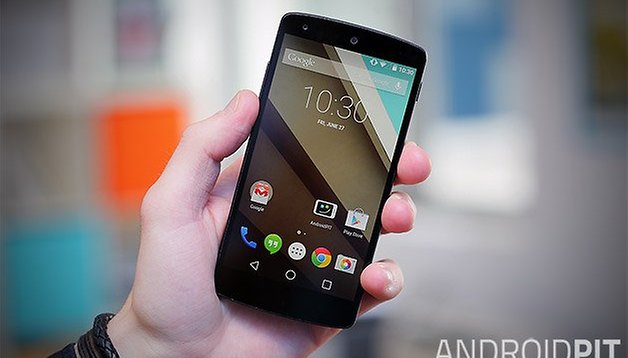 There are so many great themes available for CyanogenMod 11 and Paranoid Android that they could quickly send you broke. But there a bunch of great free themes for CM 11 that will totally refresh the look of your Android with the touch of a button. Here's the best free themes for CyanogenMod 11 that I've been enjoying lately. NEXTPITTV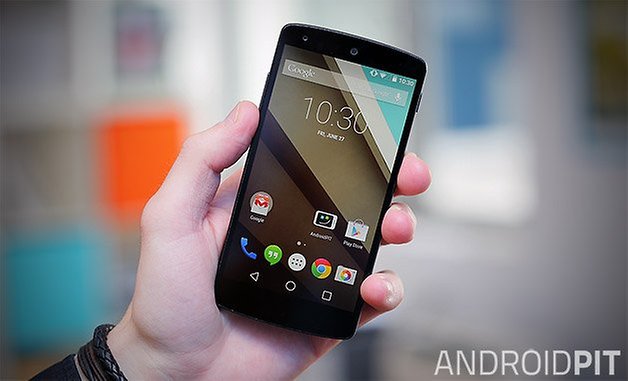 To let you see the major differences, I've left everything the same and simply applied the themes through CyanogenMod's theme engine. To find more themes, you can install CyanogenMod's Theme Showcase app to browse CM themes, access them via the Themes option in the Settings menu (just hit Theme Packs and Get More) or simply by typing CM 11 into the Google Play Store.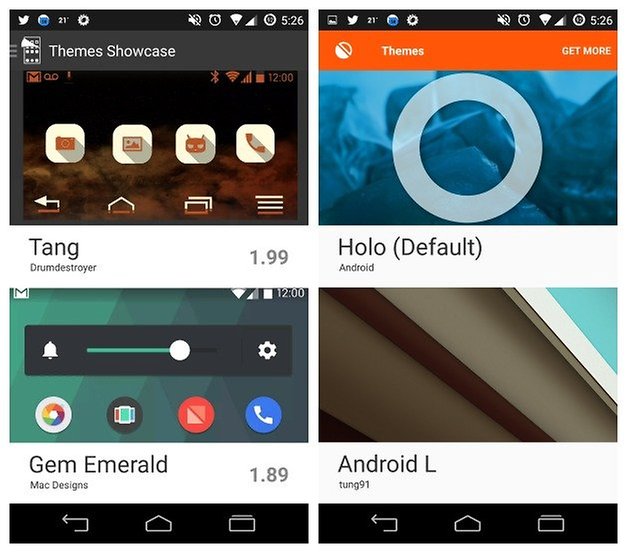 Android L
As soon as the Android L developer preview was released some people got straight to work updating their apps to follow the new Material Design guidelines. Others, like the developer behind the free theme Android L for CM 11, went to work recreating the entire look of Android l as a theme. The result is stable, smooth and fantastic. If only all developers worked this quickly.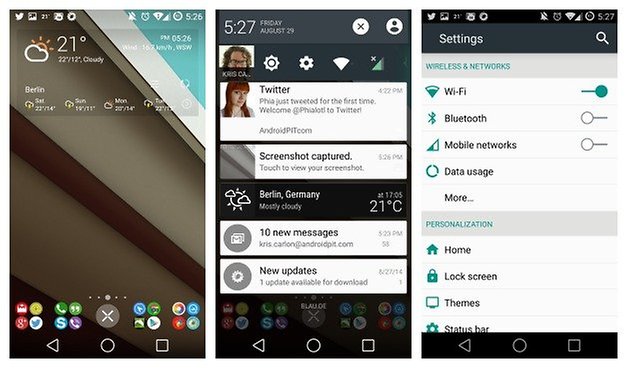 Holofied
If you can't bear the thought of Material Design, then you can hold onto the Holo world as tightly as you want when we all make the jump to Android 5.0 by installing the Holofied theme. It's not as fully developed as some of the themes on this list, so you'll have to use an icon pack to get the full effect, but it's a great way to stick with what you've currently got.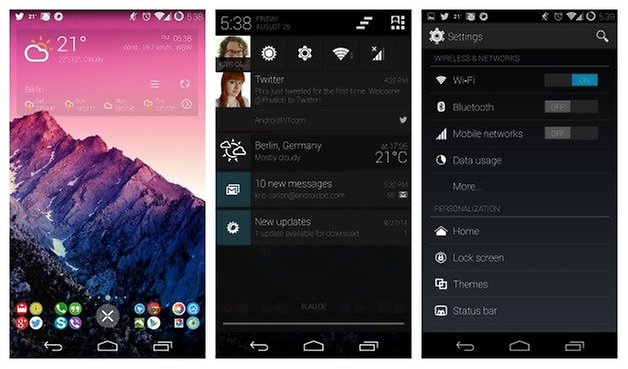 Flattington Dark
One of our community members put me onto Flattington Dark, and while I'm not the biggest fan of brown I have to admit that there's a lot of style in this theme. From the unique navigation buttons to the cool bubble icons for Wi-Fi and cellular connectivity, there's a lot of thought put into Flattington Dark. It's definitely one of the more memorable themes I've seen for CM 11.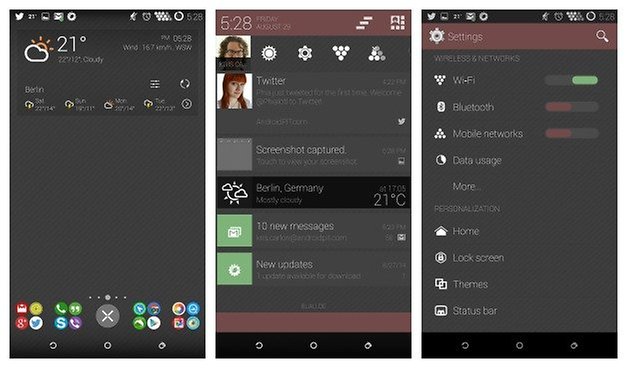 Cyanoid
There's something a little dated about Cyanoid, but I really like it's cool neon outlines and tech nerd vibe. Sometimes I want to crawl back into my nerd cave from my youth, and Cyanoid helps me fulfill that urge with it's late 90s animations. There's cool awkward touch animations too, so it's not all old school design either. Definitely worth a try for a bit of a interface flashback. If you know the film Hackers, you know what I'm talking about.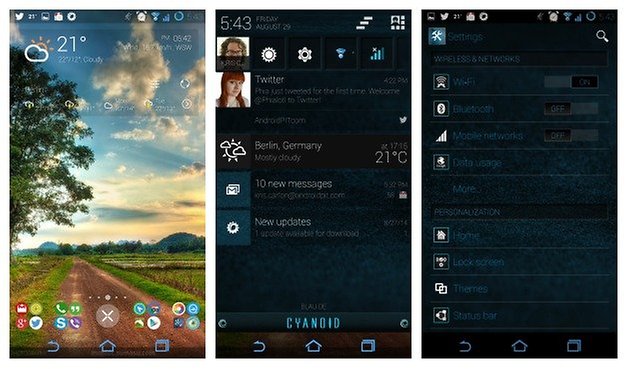 Yellow Gold
If yellow is more your color then try Yellow Gold. There's not all that much to the theme, but there's something I really like about. Kind of bitumen meets sunflowers or something. Sometimes all you need is a little shift of color to liven things up, and no other theme does it better than Yellow Gold.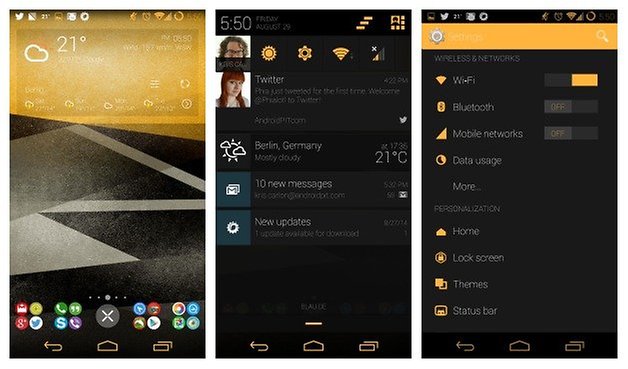 What are your favorite themes for CM 11? How far do you take your theming?