Best fantasy football apps: dominate your league with these apps
Update:

Strategy guide added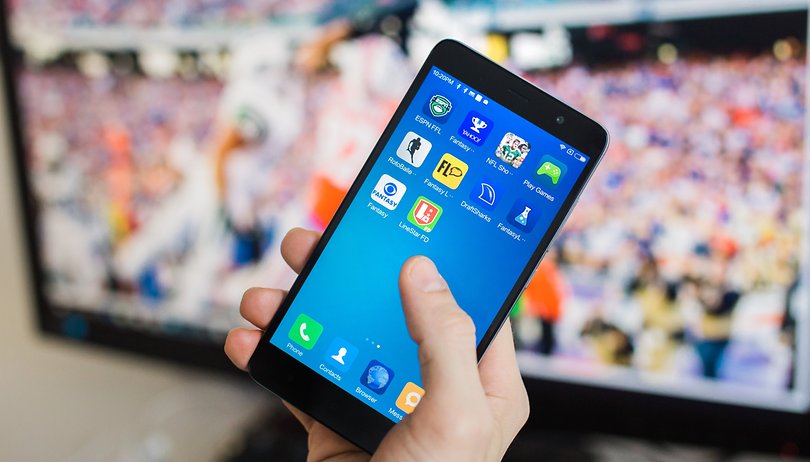 If you want to win your fantasy football league, you need the right tools. Winning a league relies on having a well-researched team, up-to-date reports and expert analysis. And you need these important elements even when you're on-the-go, so you don't miss anything. Here are the best fantasy football apps to help you smash the competition this season, with a short guide on how to use these apps to your advantage.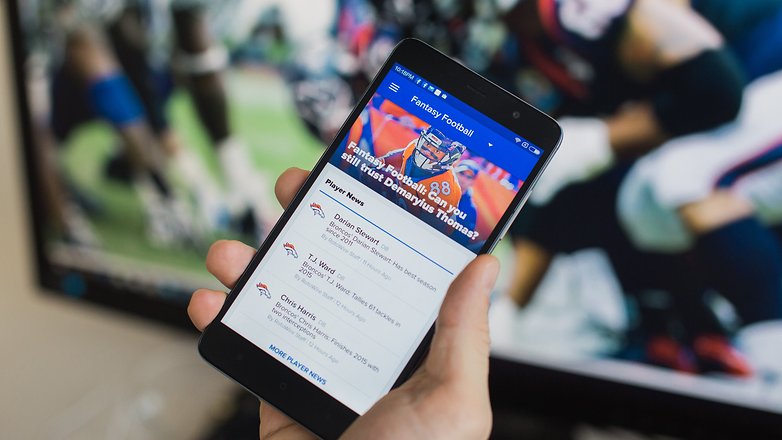 Jump directly to:
Best for projections: NFL Fantasy
The NFL Fantasy app is the official fantasy app of the NFL, so it has the accurate analysis you need to get ahead. It contains links to some of the best articles on fantasy football available, as well as free videos from NFL.com. It gives you tons of analysis, even in the off-season.
The NFL Fantasy app lets you run different draft scenarios so you can ensure you aren't caught on your heels come draft day. You can run a standard or auction draft and throw in tons of ways to configure your team. Make sure you run a few before going into the draft.
The best part of the NFL Fantasy app is the research section, particularly the projections. The app has a wealth of research tools to show you who is heating up, and there's a comparison page that shows which player is better for the position you need to fill. It also gives you projections on who will perform well, which is great for when you're torn between two or three players.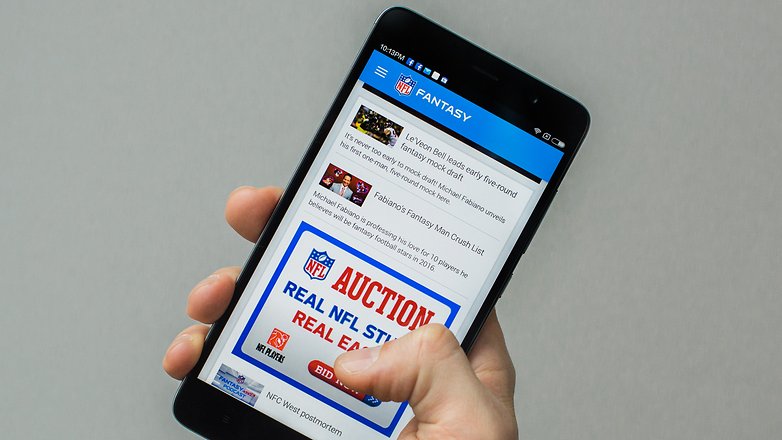 Best for fast waiver wire pickups: Roto Baller Football
Roto Baller has a simple interface that gives you fast analysis on players when you need a quick pick. It's your one-stop shop for constantly updated, accurate advice to help you build and manage your fantasy teams. The app won the Best News and Analysis Mobile App Award from Fantasy Sports Trade Association in 2015.
The Roto Baller experts offer excellent advice on your waiver wire options and draft picks, and are thorough and accurate with their analysis. This is one of the most reliable and up-to-date fantasy football apps and its clean interface makes it easy to fill your team deficiencies.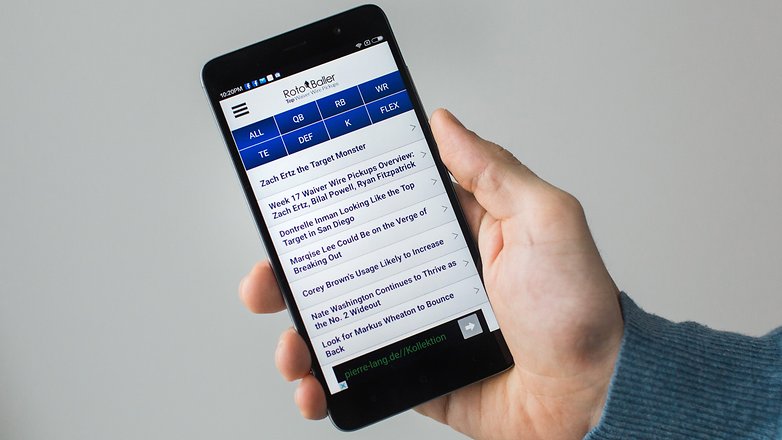 Best for player news: CBS Sports Fantasy
CBS Sports Fantasy is a good app for individual player news. It also has some decent analysis and stats that are helpful. CBS brings its popular and successful sports news from its site to its app, which has proven to be useful for mobile fantasy football news. The app won a Fantasy Sports Trade Association mobile news award back in 2012.
The player news section of the CBS Sports Fantasy app has some great information, including an average draft position stat, a running feed of up-to-date player news, position advice, roster trends and rankings. If you want to do some in-depth research, you can search through stats from last season.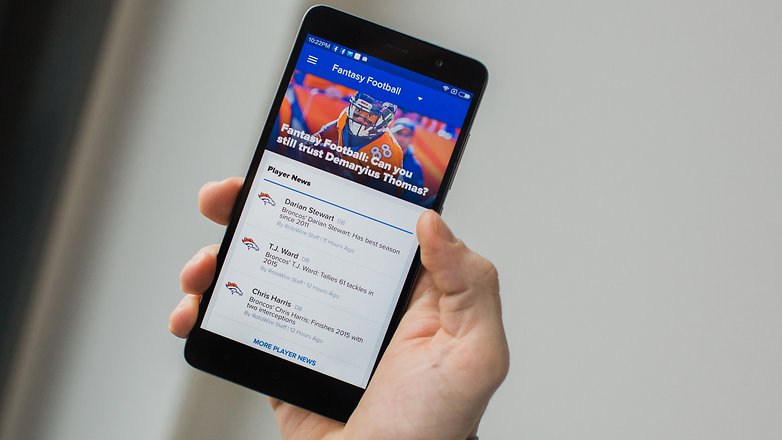 Best fantasy news app: ESPN Fantasy Football
If you want lots of news about teams, players and the NFL in general, the ESPN Fantasy Football app is your best bet. The award-winning cable channels and news site feed into this app and deliver some quality up-to-date content.
The volume of football news available on the ESPN Fantasy Football app is impressive. You can watch videos, read news and analysis or check a specially filtered Twitter feed for the freshest rumors. These tools can help you with fantasy strategy or give you an entertaining way to check how your players are doing while you're on-the-go.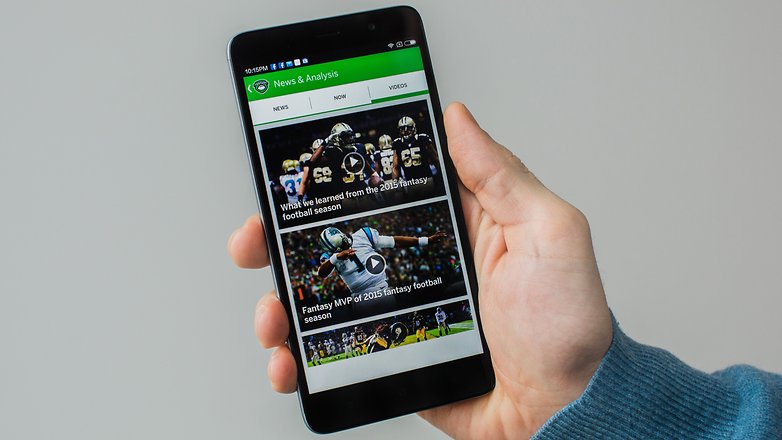 Best for FanDuel: LineStar for FanDuel
With the LineStar app, you get top analysis of individual players that's incredibly detailed and up-to-date. FanDuel received the Best Daily Fantasy Games Mobile App Award in 2015 from the Fantasy Sports Trade Association and with the LineStar app, you can win your FanDuel league.
You can filter positions to view the top valued player for the slot you need to fill. It's easy to see whether a player is ready to have a good game or if he's better off on the bench, because the app clearly shows whether he's scheduled to start, is in a good match-up, in a slump or on a hot streak.
You can use the player information to project how each player will do and love/hate each player. You then have the app generate your line up and it will show you what's most optimal for each game.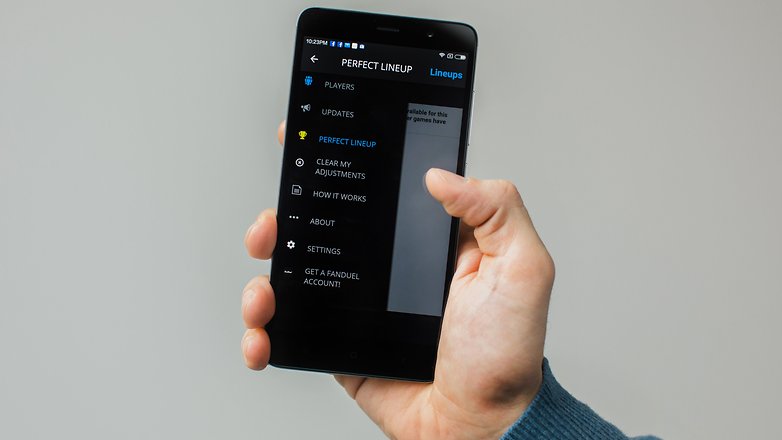 Best for league creation: Yahoo Fantasy
If you want to join or create a fantasy league, the Yahoo Fantasy app is your best bet. There are different options to suit how often you want to play, and the app has won the Best Full-Season Fantasy and Best Commissioner Mobile awards from the Fantasy Sports Trade Association three years in a row.
Creating a league is really easy – it takes just a few minutes, and you can invite your friends with the various social media tools too. Joining a public league is also very simple. There are lots to choose from and you can even join a league that only plays for one day.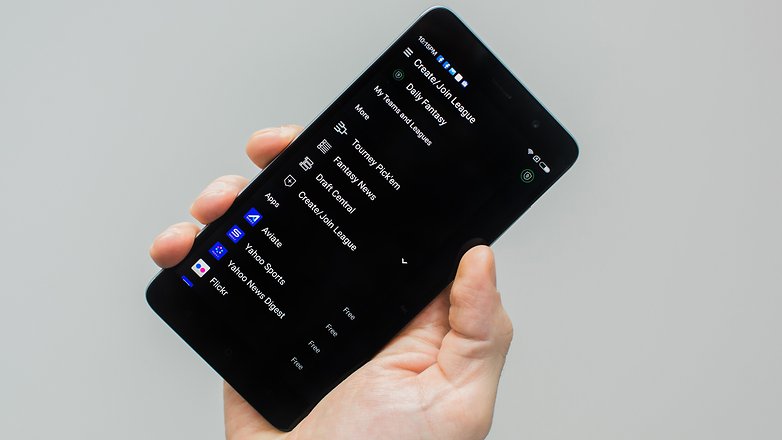 Bonus fantasy football guide
Android apps are an important part of a winning strategy for crushing your league. But you need to make sure they are integrated into a solid overall plan. Make sure you familiarize yourself with these quick tips on how to use the apps to your advantage.
1. Keep up to date on injuries. Many of the apps provide injury information, and you need to have this at your fingertips at all times. During the offseason, research the positions and players that are most injury prone. You can use this research to avoid these positions/players during the draft. For example, tight-ends are very injury prone, and Andre Ellington is a risky pick.
2. Understand how your league size affects the draft. Because there are 32 teams in the NFL, you need to know how the draft relates to your fantasy league size. If you have a small fantasy league (12 teams are very common) you should look on one of the apps to find RBs and QBs that aren't so shiny but who have decent stats. With smaller leagues, lots of high-scoring players will be available later in the draft and you can get a better deal on other players.
3. Take control of your league. Being in charge of your league has its benefits. You can control rules, set the schedule and make judgments that favor fairness. Apps can help with this. You can convince your league to switch over to the app versions of fantasy football. The benefits are great for you and your league.
4. Stay focused on your league during the season. If you want to win you actually need to put the time into it. Apps make it easier for you to research and control your teams while on the go, and you have to take advantage of this. Sometimes, the difference between winning and losing is just a quick look at the waiver wire.
Do you use any other fantasy football apps? Let us know in the comments.