Best Facebook Messenger apps for Android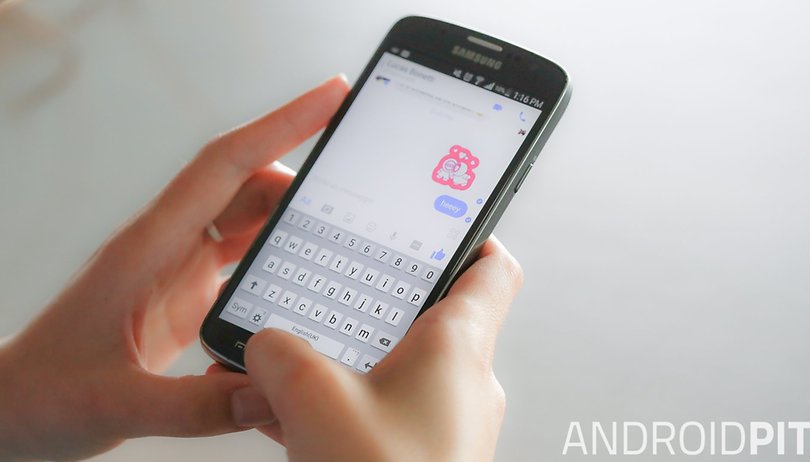 Facebook Messenger has come a long way since its inception. The app - which spawned from the private messaging feature in Facebook - is one of the most popular instant messaging apps in the world and has recently been bolstered by the ability to run its own collection of dedicated apps. To clarify, you can now get apps for the Facebook Messenger app, and here we'll show you the best Facebook Messenger apps that you have to try out. NEXTPITTV
First, it's worth knowing how to find Facebook Messenger apps:
In the Messenger app for Android, open a conversation, then tap the three-dotted icon at the bottom right. This will bring up a list of apps designed to work specifically with Messenger.
Next, just tap Install next to the one you want to download and it'll take you to the Play Store link for the app.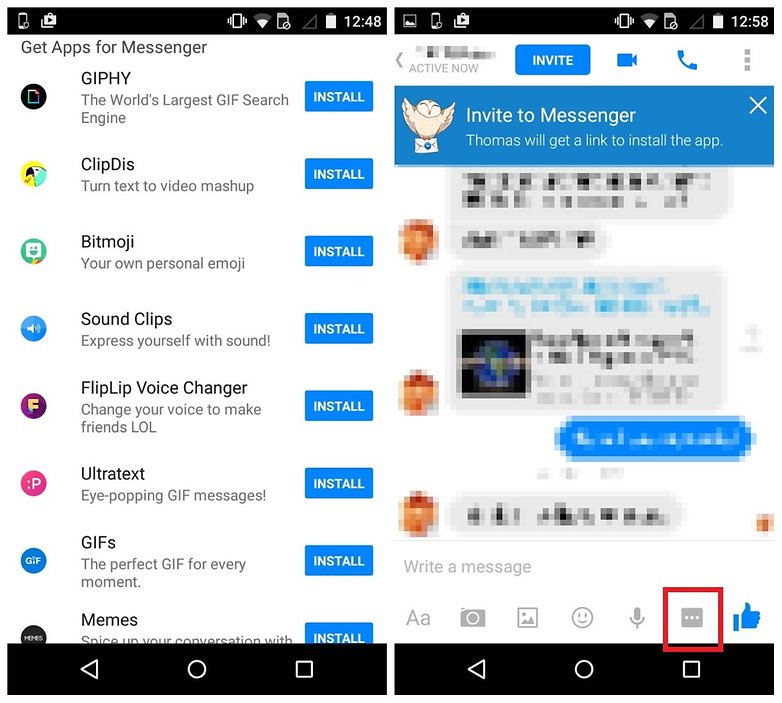 To use an app you've installed for Facebook Messenger, you can tap its icon directly on your Android home screen, or you can open a conversation and then tap the three-dotted icon at the bottom right.
Your installed apps will appear at the top. Finally, just tap the one you want to use.
Doodle for Messenger
When words are not enough, you can resort to drawings and pictures using this simple and charming little Facebook Messenger app. Doodle gives you a virtual canvas to draw on, letting you draw anything you want then send it to your friends.
Your friends can then reply to the doodle with their own one, or even draw on top of the one you created. There's an assortment of options here, such as different brush sizes and colors, and you can draw on photos uploaded from your phone.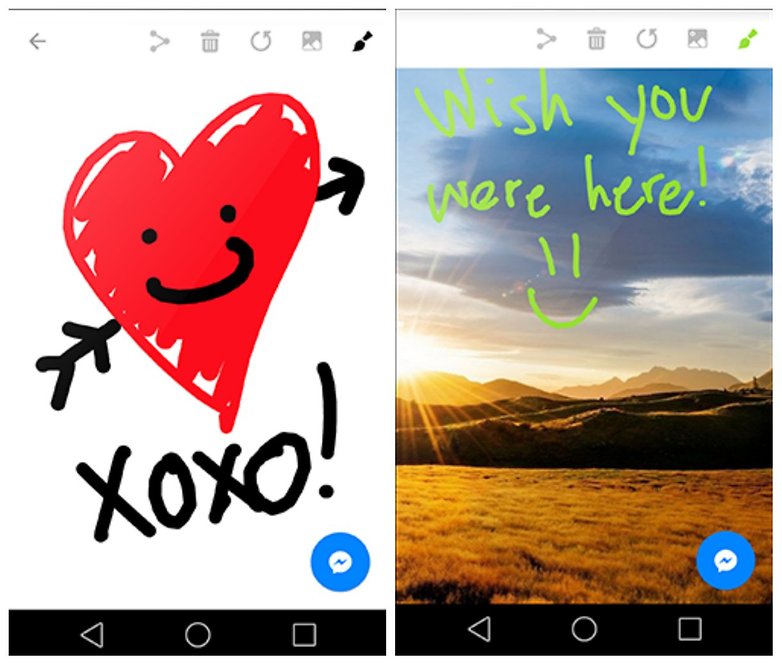 GIPHY for Messenger
The ultimate gif archive for Facebook Messenger. You'll find both legendary and obscure gifs in GIPHY, there to express any emotion you like (or just make people laugh) using three-second clips.
GIPHY has a nice, simple interface, which shows you the full gif animations from the main screen, so you'll find what you need in moments. You can search for gifs by category - such as movies, music and animals - or even by expressions like 'Agree', 'Eye Roll' and the classic 'Lol'.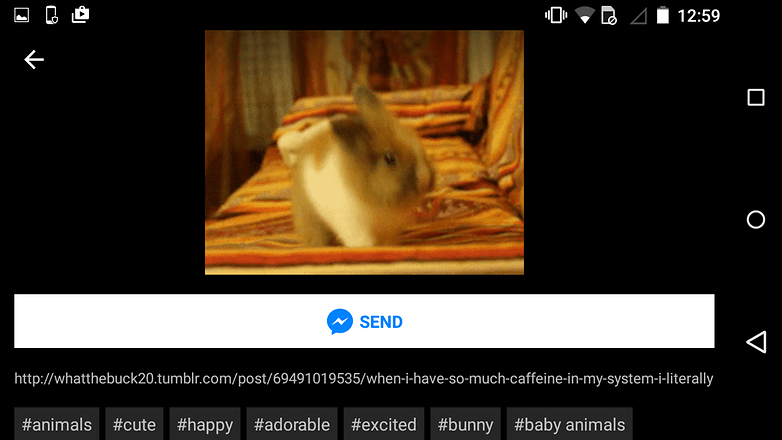 GIF CAM for Messenger
If GIPHY's great gif database isn't enough for you, then why not try your hand at creating your own gifs? Using this amusing Facebook Messenger app, you can create your own animated GIFs, then customize them, add your own memes to them, and send them to your friends. You can also add animated gifs to your collages using a search tool that's powered by GIPHY.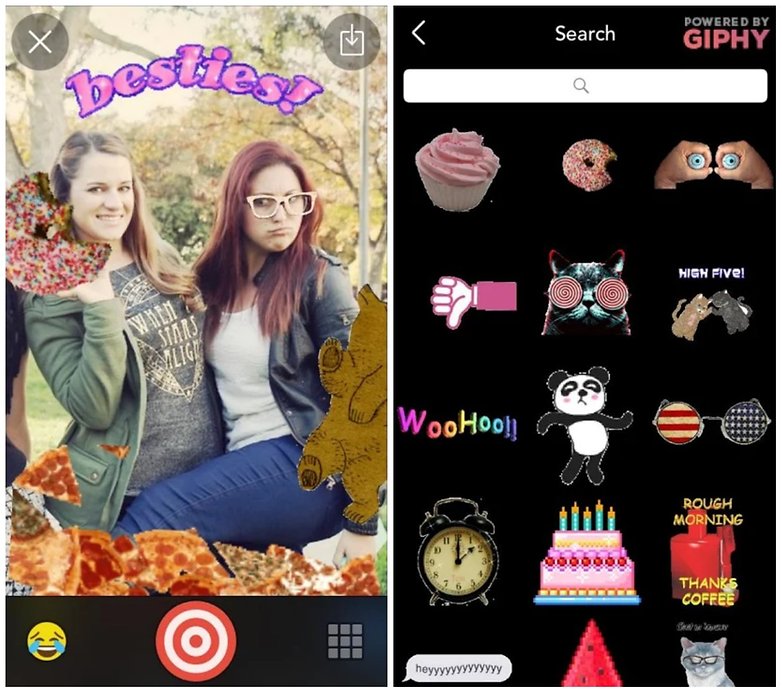 Ultratext
If you want to add a bit more color to your writing, then you should give the garish Ultratext a go. Using this app, you can add vibrant colored backgrounds to your messages, use a whole collection of new emoticons, and use various crazy font styles to better express yourself. You can also embellish your flamboyant messages with selfies. Just hope that whoever you're sending a message to appreciates lurid colors as much as you do!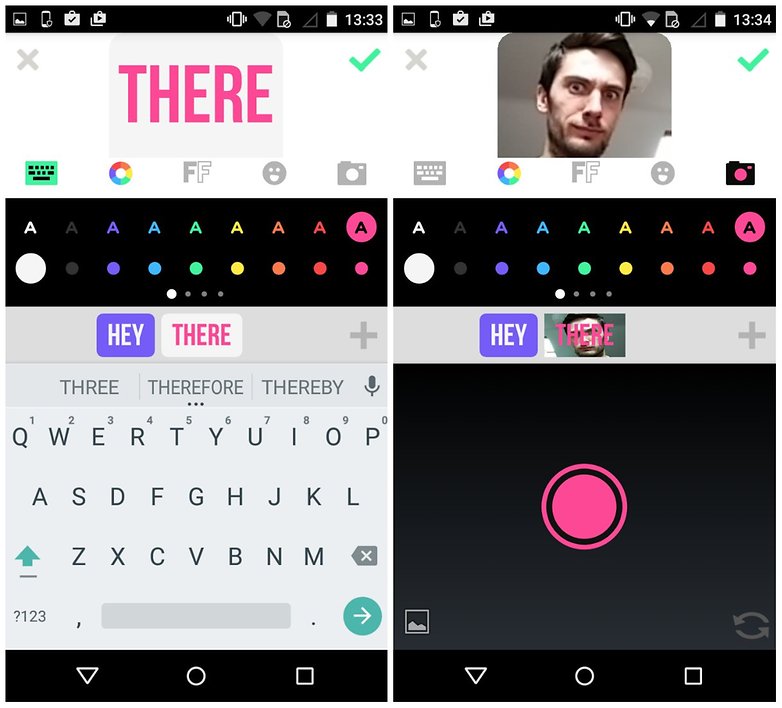 Stayfilm
Piece together collages of your favorite photos, then overlay them using a selection of pre-set filters, which add music and effects to your collage. It takes only a couple of minutes to create a collage, then use the 'Send' button to send it to whoever you like on Messenger. It's a great way of adding life and color to a collection of memorable pictures, and is fantastic if you want to reminisce about a particular day or night with your friends.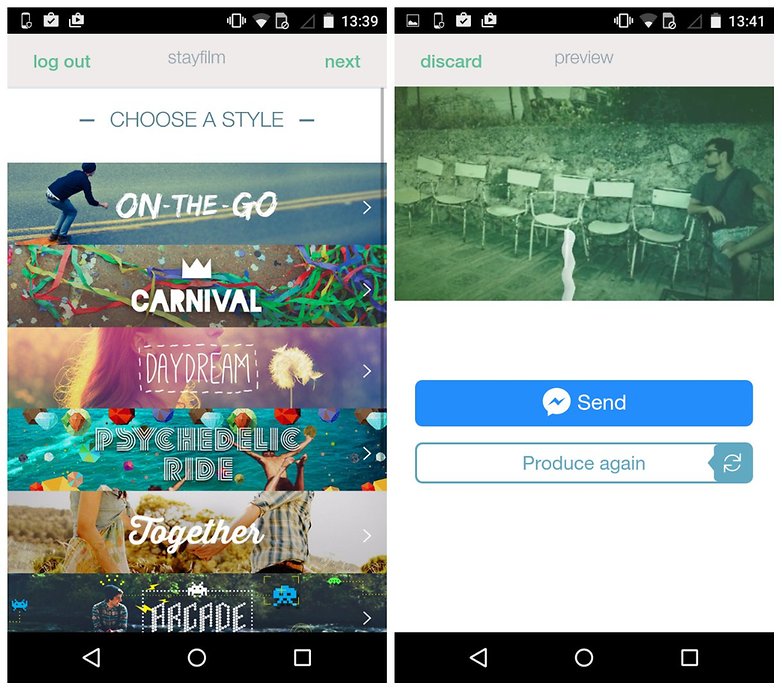 Have you discovered any fun new Facebook Messenger apps that you think should be in our list? Let us know!