The best custom ROMs for Android smartphones
Update:

Buying phones with custom ROMs!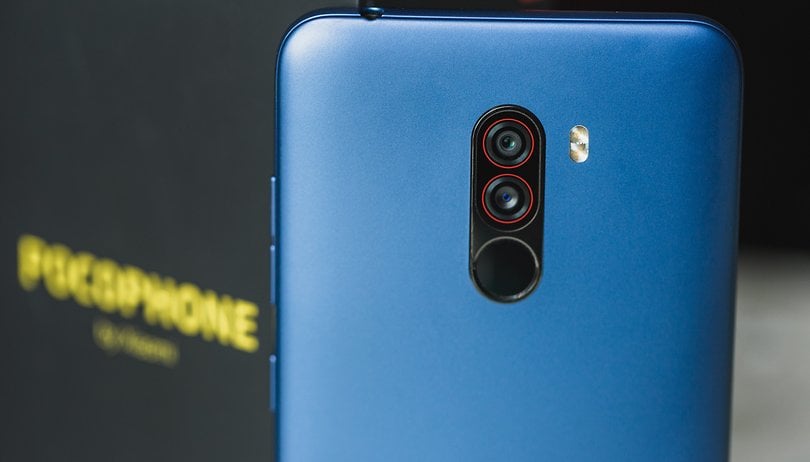 If you want to use your smartphone for more than two years, you often only get reliable and up-to-date Android again with so-called custom ROMs. There are numerous other reasons for, but also some against modding your Android device via third-party firmware. Get to know the known custom ROMs here.
In this update, we are inspired by the news that Fairphone now sells its smartphones with pre-installed /e/OS. The professional custom ROM developer offers several different smartphones that are already equipped with the Google-free firmware when shipped. The focus of this effort is to replace Google services with privacy-friendly, open-source alternatives while maintaining user comfort.
The new section is at the bottom. There you can also find out why Android smartphones are hardly sold with a mod anymore. But don't give up: we have also updated the list of mod-friendly devices (manufacturers) and added more information.
Shortcuts:
What are custom ROMs? Android for rebels
The so-called custom ROMs are alternative, but Android-based software that you can install on your tablet or smartphone instead of the manufacturer's software. Apart from the arguments explained later, the reason for this step is that you as a user can feel like a real owner of your purchased device again. Finally, custom ROMs and everything that comes with them extends your control over what happens on and with the device.
For Android devices, custom ROMs mean a resurrection; one of the ROMs presented is appropriately called Resurrection Remix. This is because while manufacturers are bringing about planned obsolescence through the end of the update supply (often called End of Life), third-party firmware can make the devices usable beyond their scheduled end of life.
On the one hand, this is cheaper for you, because you only have to buy new smartphones at larger intervals. On the other hand, it's good for the environment, because the old device later ends up on the electronic waste for inefficient recycling and also has to be replaced later by a new device that is produced in an equally environmentally harmful way.
Are custom ROMs a dying hobby?
Good custom ROMs are characterized by an active community and support for many different devices. Unfortunately, fewer and fewer third-party firmware meet these criteria. Meanwhile, many smartphone manufacturers have addressed important criticisms of their original firmware and have taken custom ROMs away from important arguments. These would be:
Previous security updates.
Less pre-installed software.
More control over the user interface.
But after two to four years, security updates will be over. If you persistently want to continue using your smartphone, you have to accept security risks or, at the latest then, replace the software at great expense.
Disadvantages of custom ROMs
But then additional reprisals are waiting for the mod-ready users.
The first hurdle is the bootloader, which cannot be unlocked in some devices. Huawei smartphones are notoriously affected by this lockdown, so that their devices can no longer be used responsibly after four years at the latest.
The next hurdle is closed source packages. Sony, for example, allows opening the bootloader, but disables the camera function. Moddern has occasionally succeeded in saving the functionality. However, this step is often accompanied by a significantly reduced photo quality in the modded device.
When modding, closed-source components such as the camera drivers are often stored in the vendor partition. This must be updated in parallel to the custom ROM. Some ROMs already include corresponding components in their images. However, if the vendor does not supply the corresponding basic packages, ROM production is also at an end.
There are also reprisals at the app level. Protection mechanisms such as SafetyNet block the execution or even the installation of apps and games. Well-known examples are Pokémon GO, Super Mario Run, Snapchat, Netflix, and numerous banking apps. Some of these hurdles can be overcome with Magisk.
The best custom ROMs for Android at a glance
Lineage
LineageOS for microG
CarbonROM
Dirty Unicorns
Paranoid Android
Resurrection Remix
pixel experience
Updates
Download in the settings, installation via TWRP
Download in the settings, installation via TWRP
Weekly, via OTA in the settings
As App
Integrated in the settings
Integrated in the settings
Not tested
Vendor Image
Separate
Separate
Integrated
Separate, own server
Integrated
Separate, same source
Not tested
Root access
Optional as Zip
ADB only as opt-in; optional as Zip
No
No
No
ADB only, opt-in
Not tested
SafetyNet / Pokémon GO
No / Yes
n.a.
No / n.a.
n.a.
Yes / Yes
Yes / Yes
Not tested
Themes
via substrate
via Substratum; not available without Play Store
via substrate
via substrate
Per Color Engine or via substrateum
Via substrate
Not tested
Special features

Trebuchet Launcher
Privacy Management
Volume Profiles
Better camera app
Better music app
Screen recorder

F-Droid with extension preconfigured for automatic updates
Google-free replacement services
Remainder as Stock-Linear

Pixel launcher
Carbon fibres
Turn off OLED pixels to save power

No browser

Dirty tweaks:

Animations
OmniSwitch
Improved App-Switcher
App-Ops

Completely CAF-based
PA Browser
Shuttle+ Music Player
PIE-Controls (new design)
Burn in Protection for OLEDs

Privacy guard
Volume Profiles

Equalizer
AudioFX
AudioFX
MusicFX
MusicFX
Snapdragon Audio+
AudioFX
not tested
LineageOS: the heir of CyanogenMod
Lineage inherits CyanogenMod. Popular features like equalizer, theme engine, or root access are available in a new form. Lineage is ideal for beginners, as the wiki offers a large pool of collected mod knowledge and Flash instructions.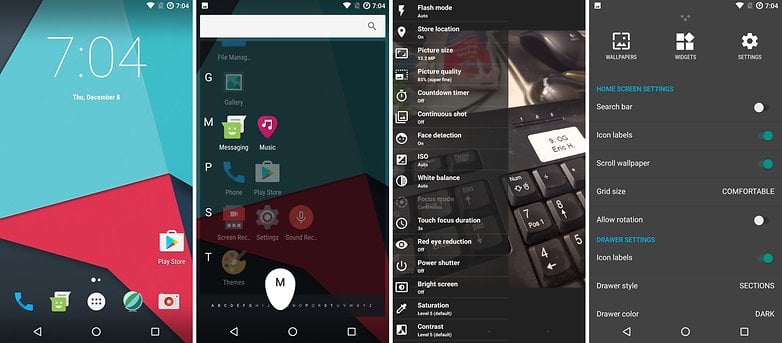 Lineage offers a compact launcher, a feature-packed camera app, and few pre-installed apps, ergo a lot of free memory and little ballast in RAM. Volume profiles mute or raise the volume of your smartphone under certain conditions. The privacy feature sends false data to apps whose permissions normally cannot be revoked. And best of all: Lineage makes old smartphones work again.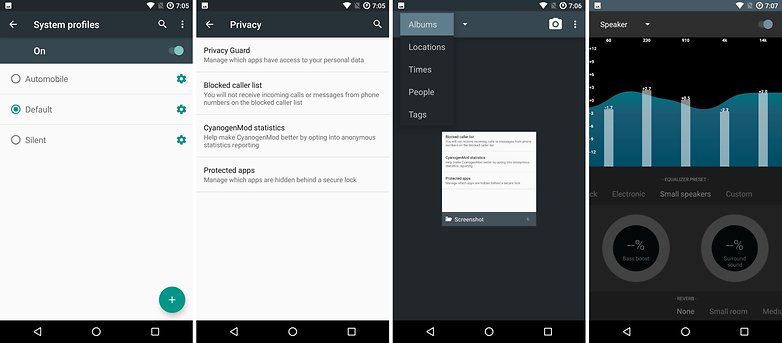 LineageOS for microG: Android without Google
Common to all custom ROMs is that they are delivered without Google apps. But if you wanted to use Android without Google anyway, you are not well served with this yet. Important souvenirs of the Google suite like location services, Play Store and anti-theft protection should not be missing. The microG variant from Lineage provides alternatives for some of these components. After their installation, you can update your smartphone with common LineageOS images.
CarbonROM
CarbonROM provides a custom ROM based on the latest Android for several OnePlus, Sony, Google, and Samsung smartphones. Carbon pursues a more compact approach and, apart from the fibres, the lineage camera and the Pixel Launcher mod, does without big extras.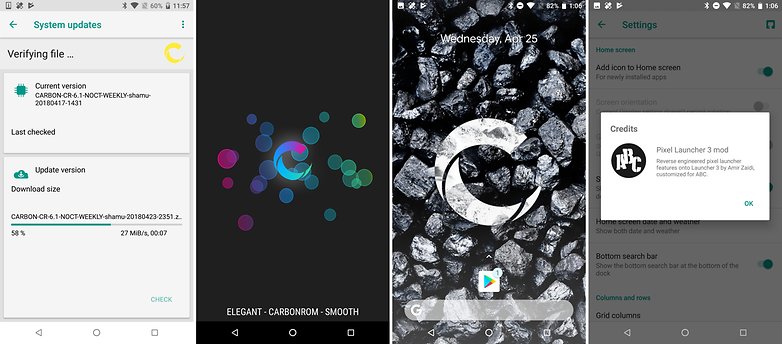 The included Quarks browser is just a WebView dummy waiting to be replaced by an alternative like Brave. A cool feature for OLED smartphones are smart pixels to turn off some of the pixels to save power.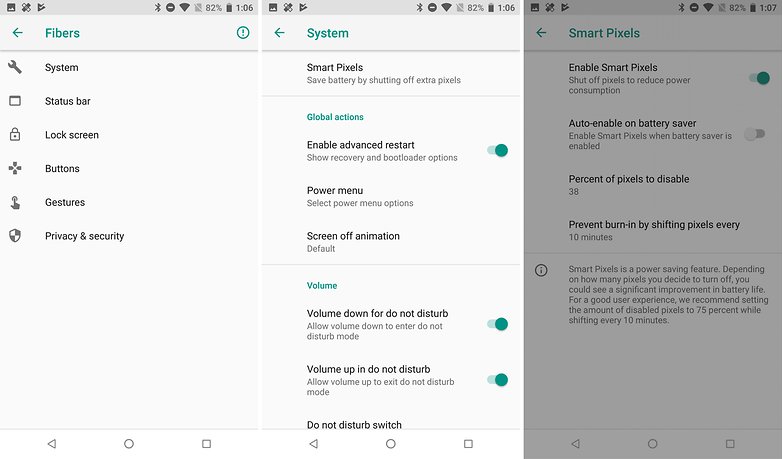 CarbonROM is working in January 2020 on the basis of Android 9 Pie and is available for several partly very old devices. Even the Samsung Galaxy S2 is still kept up-to-date. CarbonROM is one of the most secure custom ROMs for Android devices.
Dirty Unicorns
Dirty Unicorns has suffered a major loss of staff and can currently only maintain eight units. Downloads for several more are still available, but in its current state the once-great firmware is only a shadow of its former self. Unless you have a current Google Pixel.
Paranoid Android a.k.a. Quartz10
The once significant paranoid android is renaming itself. Under Quartz10 it provides firmware for OnePlus and Xiaomi devices in the forum of XDA-Developers. Corresponding announcements are coming in via Twitter. It is one of the oldest custom ROMs and was considered an important alternative to the Lineage predecessor CyanogenMod. In between it announced its end, now it is alive, but seems de facto inactive.
Paranoid Android Quartz Beta 4 is now available for the OnePlus 7 Pro!

Download it from @xdadevelopershttps://t.co/Y4lJ3ZE5vn#stayparanoid pic.twitter.com/5FDM2xXKgn

— Paranoid Android (@paranoidaospa) January 19, 2020
The own website and the download section are no longer up to date. Apparently the team is concentrating on the new project Quartz10.
Resurrection Remix
Resurrection Remix has a large user base, supports several devices and offers the most streamlined feature set. Several old Samsung, OnePlus and Google Nexus devices even get Android 9 Pie.
Pixel Experience
The young custom ROM Pixel Experience is aimed at fans of the Android interface as used by Google on the pixel devices. Google apps are already pre-installed. The device support is extensive and goes back to the OnePlus 2 from 2015. Android 10 is already available for some devices like the Nexus 6P or 5X.
Custom ROMs for Android properly rooting
While it was once taken for granted that custom ROMs offer root access, several third-party firmware vendors have outsourced super-user management. Instead, they refer to the Magisk tool, which is maintained separately from the custom ROM and is not installed as part of the system (systemless root). In addition to its own updates, Magisk also takes care of SafetyNet, so that you can use all apps without restrictions despite root access.
Read our article about Magisk
Google Apps (and alternatives) for custom ROMs
With the exception of Pixel Experience, the custom ROMs shown above are without Google apps. If you want to use either the Play Store or Google-dependent apps on the phone with third-party firmware, you will need either a separate Google apps package or the MicroG framework:
OpenGApps: Google apps and services in varying degrees for multiple CPU types and Android versions.
MicroG: replacement framework to make Google dependent apps work.
Backups and updates in custom ROMs with TWRP
If you want to install a custom ROM on your Android smartphone, we recommend using the Custom-Recovery TWRP. This open-source tool replaces the software on your smartphone with which the manufacturer installed your system updates. Since you will take care of the latter yourself in the future, you can safely throw down the manufacturer's software. Here you can find the TWRP image for your device with instructions how to install it. In TWRP you can...
Create complete backups as system image
Install and update custom ROMs
Install and update vendor images
Update TWRP
Install GApps or alternatives
Installing Magisk and rooting the smartphone
The best smartphones for custom ROMs
Few smartphone manufacturers make it easy for you to replace the standard software with an Android-based custom ROM and to return in case of a failure. In the new table we show the most important features:
Smartphones for Custom ROMs
| | Bootloader | Stock Firmware | Guarantee |
| --- | --- | --- | --- |
| Google Pixel 3a | Open | Download | Remains |
| Fairphone 3 | Code | Not yet | Remains |
| OnePlus 7T | Open | Download | Remains |
| Poco F1 | Open | Download | Remains |
These producers and Xiaomi are generally considered to be highly cooperative in the modding process. Samsung and Motorola smartphones can also be equipped with custom ROMs, but the way back to the factory firmware is more complicated.
If you find such devices on eBay, you can equip them with up-to-date software in the long run. So you can get an up-to-date smartphone for a few bucks.
Buying Modified Smartphones with Custom ROM
Fairphone 3
The Dutch company Fairphone asked its community which partner it should choose for a Google-free Android alternative. The fans chose the eFoundation. Their /e/OS combines Lineage OS, the microG framework for Google interfaces, the app shop Aurora for almost all Play Store apps and an in-house, anonymous and open source synchronization solution for contacts, calendar, and emails.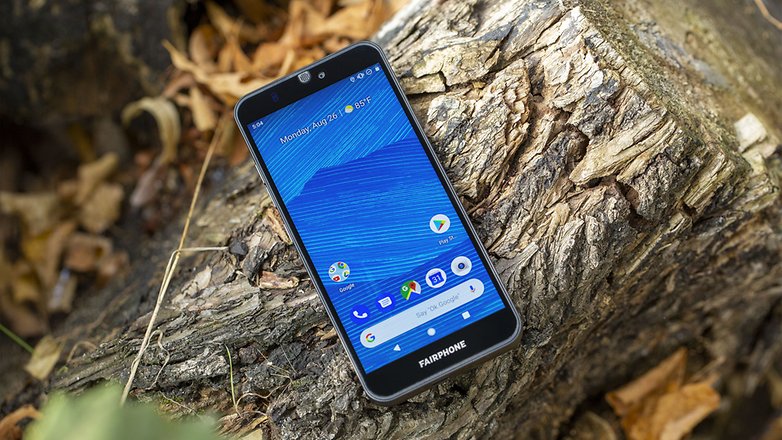 Fairphone owners can also switch to /e/OS later. In the /e/OS shop you can buy the Fairphone 3 for the normal price of 479,90 Euro and you get a two-year warranty there as well. If you don't like /e/OS, you can't replace the firmware with the Google-Android yet. But Fairphone will provide suitable images "soon".
Samsung smartphones with /e/OS
The eFoundation also lists many Samsung smartphones in their shop, including Samsung. Unlike the Fairphone 3, these devices are not new but premium refurbished; however, they do have a one-year warranty. A look at the forum reveals that the camera quality is not as high as with Samsung's original firmware - which could, of course, be installed without any problems.
I had tried to use a Galaxy S9 with /e/OS. The attempt failed, because I would have had to do a downgrade for the change. However, the Odin interface does not allow this. I will repeat the attempt with a Google Pixel and present the ROM in more detail in the upper section.
The eFoundation also plans a service to send smartphones to professionals who will do the flash process for you and be liable for errors.
That's it. Why?
In 2014, the founder of the LineageOS predecessor CynogenMOD had landed a seemingly brilliant coup. Together with an Indian business partner, he succeeded in launching smartphones with CyanogenMOD pre-installed and renamed CyanogenOS. The latter had Google apps pre-installed.
However, Google discovered a breach of its license agreements and ordered by a court that those devices may not be sold with Google services pre-installed. In addition, the closed-source services may not be included in CyanogenMOD bundles; therefore, they still need to be downloaded and flashed separately.
From a commercial point of view, this was a slap in the face with death for everything to do with cyanogen. The founders left scorched earth and deleted all data. A forum administrator copied the remains and, together with the community, independently created the Lineage succession.
Without the right to Google services, it is difficult to sell smartphones with pre-installed custom ROM. The current Huawei situation shows how disastrous this is for even the best smartphones on the market. It is a niche market. Although it is incredibly important in terms of its data protection implications, few people recognize it.
Conclusion
Custom ROMs revitalize old smartphones and give manufacturers a run for their money. CarbonROM and Pixel Experience are in different ways the best custom ROMs on the market. Give your old Smartphone a second chance or get full control over your new device. Often smartphones with custom ROMs are faster, richer, and safer by the missing feature.
As great alternatives to Google services mature, another important layer is added: custom ROMs can better protect your privacy. Such offers have also become commercially successful. The profit benefits everyone.