Best Christmas apps to get you in the festive spirit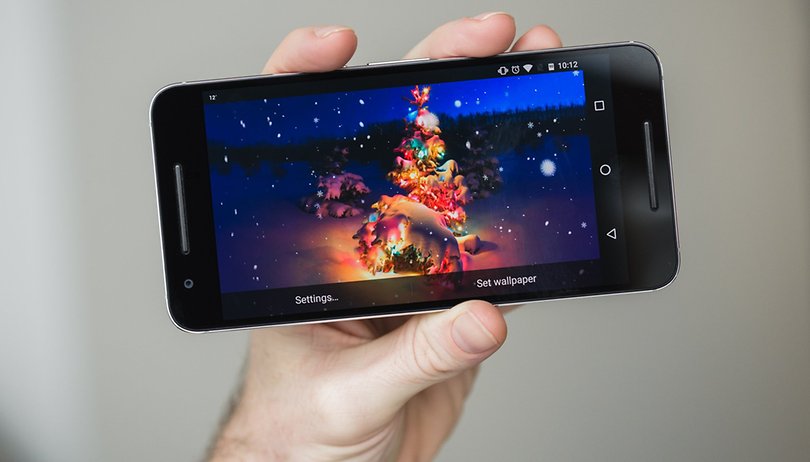 It may not quite be Christmas yet, but it's definitely time to get in the festive spirit. No matter how you feel about this time of year, the following apps will get you feeling more like Santa than the Grinch, and will make your smartphone a little more fun to be around too.
Best last-minute tech gifts for Christmas
Liven up your phone with Christmas live wallpaper
The aptly named Christmas app is a beautiful live wallpaper that doesn't go overboard with the animations. It also doesn't require any special permissions or offer in-app purchases. Christmas offers half a dozen cute free high-res photos with customizable snowflake density and speed. It's simple, beautiful and free: just how Christmas should be.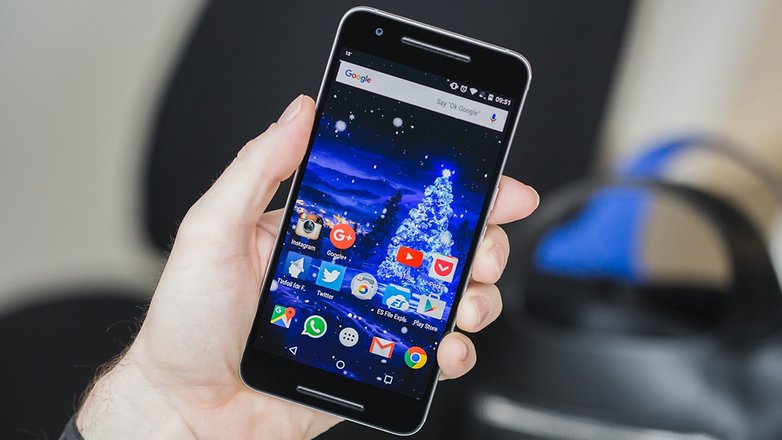 If you've made it this far without a Christmas-themed wallpaper, you probably won't need more than six options before it's time for a New Year-themed wallpaper. Be prepared for plenty of full-screen ads while you're setting up your preferences, but don't worry, these disappear once you've set your wallpaper.
Tune in for the best Christmas Radio
What good is Christmas Day without some appropriately festive Christmas music? Rather than fork out for a Christmas album you'll only listen to once a year, why not grab a Christmas Radio app and work your way through 20 different Christmas Radio stations? You're bound to find that Christmas tune you were looking for.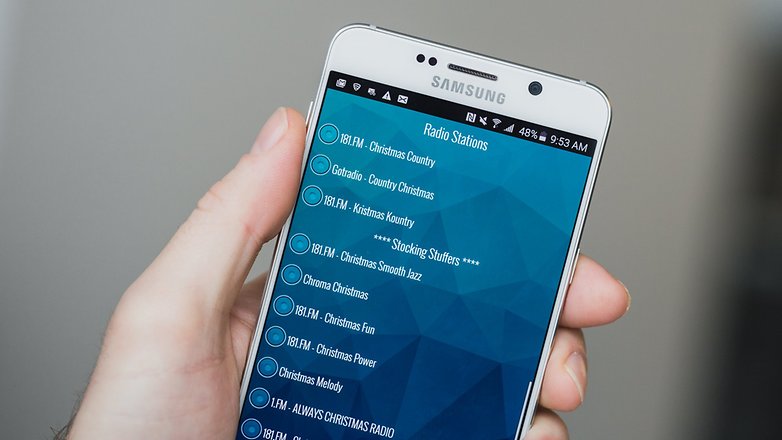 Don't miss a classic Christmas story
It may not be How The Grinch Stole Christmas for you – perhaps it's A Charlie Brown Christmas or The Nightmare Before Christmas – but having at least one of these essential Christmas tales on your smartphone or tablet over the holiday period is a must.
You'll probably have to fork over a couple of bucks, but it'll be worth every penny as you curl up by the fire and dream of Christmases past. The good news about paying for these stories? You won't be plagued by the in-app purchase offers that most 'free' versions are full of.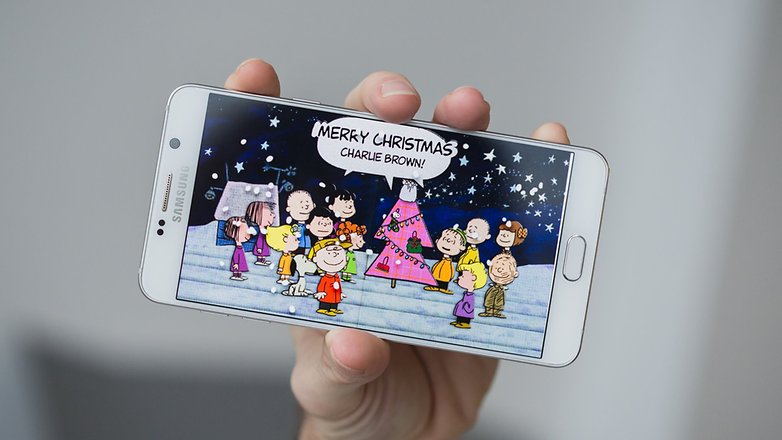 Enjoy all that great Christmas Food
It goes without saying that many of us get in over our heads when it comes to preparing a feast for a large number of hungry holiday makers. If you don't know your turkey baster from your thermometer, you would do well to get a little help from a Christmas-themed app, such as Christmas Food.
Christmas Food is great because it doesn't go overboard with recipes. It has all the essentials and not much more. The recipes are straightforward and easy to follow and cover all bases, from appetizers to mains to desserts.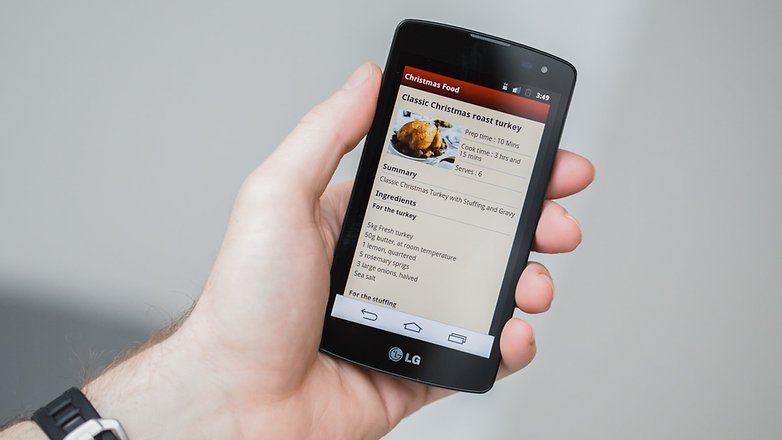 Play a few rounds of Christmas Santa Run
I love this game. It takes me back to the platform games of my youth, when there's was nothing more to do than hit a single button to jump. That what makes Christmas Santa Run perfect for Christmas Day gaming: just about anyone can pick it up with ease, from your niece and nephew to your grandpa.
Don't be fooled though, the levels get harder as you go and you'll be accidentally roasting Santa over a fire before you know it.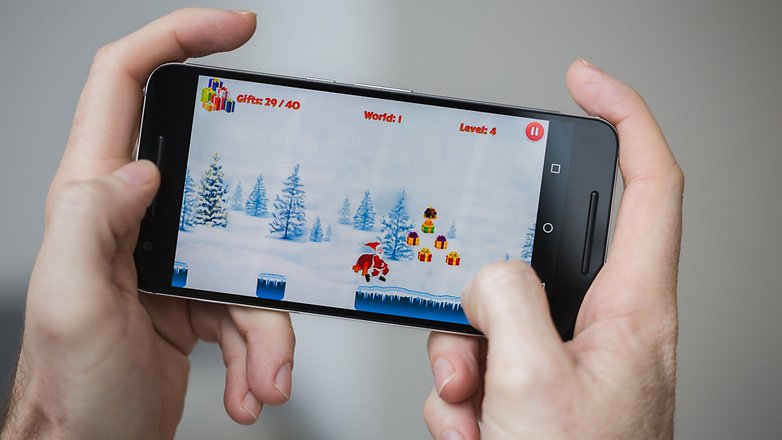 Can't decide what to do? Ask the Magic 8-ball
When you're lying around working off a turkey coma, there's nothing better than a bit of mindless nostalgia. That's where the Magic 8-ball comes in. There's nothing much to it: give it a shake and the Magic 8-ball will tell you the answer to life's greatest mysteries.
With classically vague responses including "my sources say no" and "all signs point to yes" the Magic 8-ball is going to be great fun, at least for you. Everyone else may hate you for it. But if you can't amuse yourself by annoying your friends and family on Christmas Day, when can you?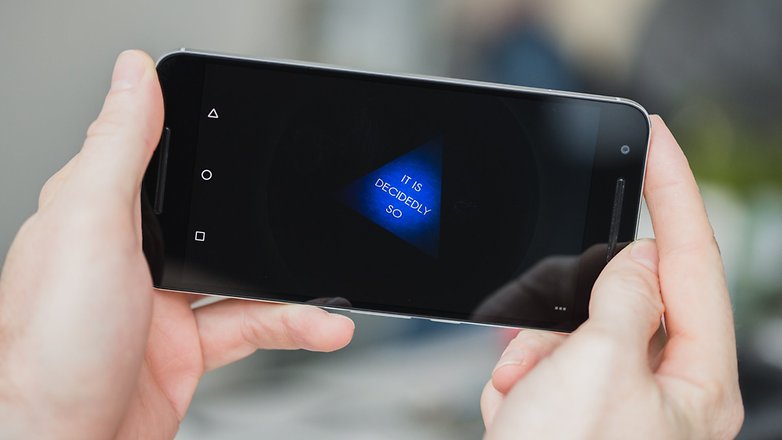 Spread the festive spirit with Christmas Photo Frames
There's no better time to snap a couple of family portraits than when you have the whole clan together for the season of giving, decked out in their best Christmas sweaters. And the best way to share those snaps is with a decorative Christmas frame.
Christmas Photo Frames is a nice little app that offers a bunch of free – and some paid – decorative frames to give your holiday photos that extra Christmas spirit. From Santa hats to snowflakes, these frames can dress up even the dullest Christmas photo.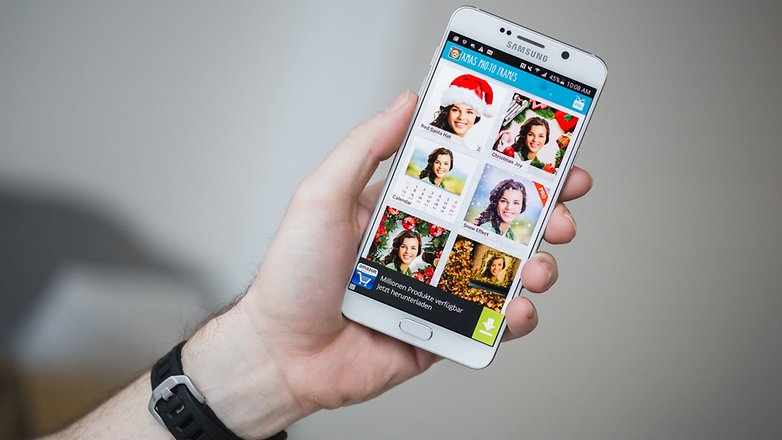 What are you up to this year? Found any great festive apps you can share? Tell us about them in the comments.