Best Bluetooth speakers of 2017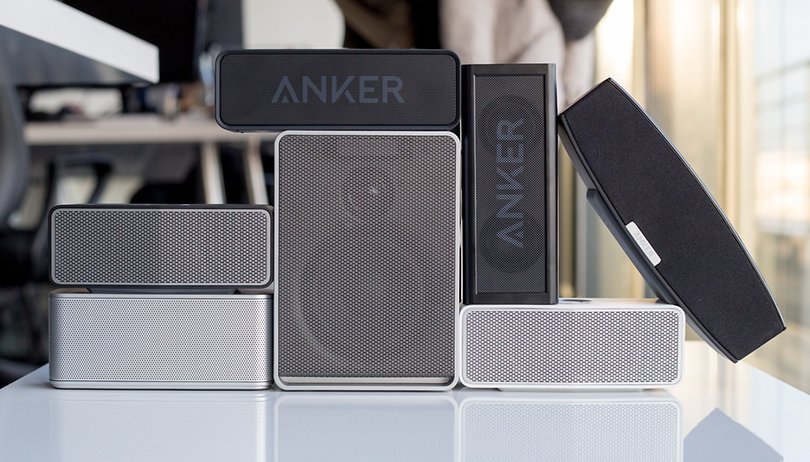 Bluetooth speakers are the perfect accessory for any event – they're portable, they're wireless, they connect to your phone, and they can produce some sweet, sweet sounds. Whether it's for home, in the park or at the beach, we've found the perfect speaker for you. Here are our picks for the best Bluetooth speakers of 2017.
Jump to speaker:
Best value Bluetooth speaker: Anker SoundCore
We've heard plenty of Bluetooth speakers over the years, but the brand new Anker SoundCore is a revolution. Not only does it sound incredibly good but, at just $39.99, it's unbelievably affordable too.
The Anker SoundCore offers rich bass for its size and perfect mid-tones. While it can't reach the same volume as some of the other speakers on this list, for morning music, watching movies or casual listening, the SoundCore is a great option.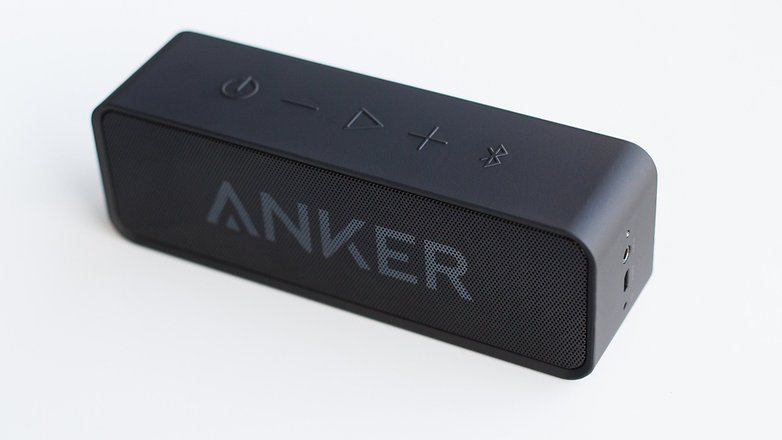 With outstanding battery life (up to 24 hours of play time), this little speaker can keep you grooving all day long. Unfortunately, it lacks NFC pairing, but Bluetooth 4.0 ensures a smooth connection and low energy consumption and, thanks to its built-in mic, it can also be used for hands-free calls.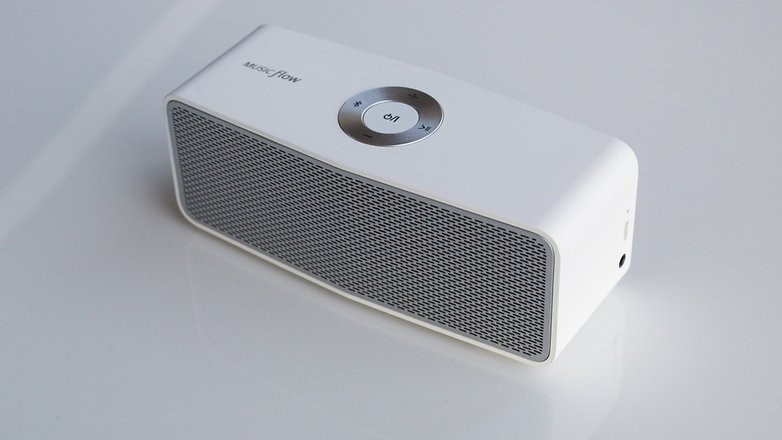 Best weatherproof Bluetooth speaker: TDK Life on Record A34
The rugged design of this Bluetooth speaker makes it stand up to some tough weather conditions. Come rain or shine, this speaker will continue to deliver a great sound quality. It's IP64 certified, meaning it's resistant to water splashes and dust; imagine being able to take your Bluetooth speaker to the beach or park and not having to worry about it being damaged by the elements.
You can take it anywhere thanks to its rechargeable battery and it can produce up to eight hours of playback on a single charge.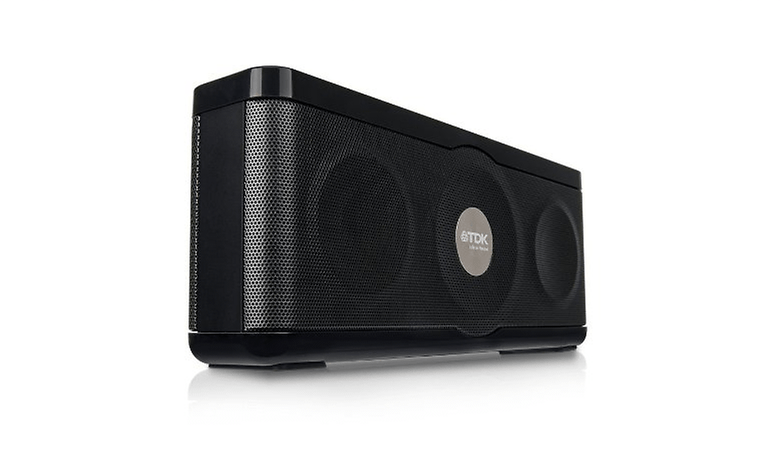 Sorry, the offer is no longer available. But check Amazon directly for the latest offers on TDK Life on Record.
Best Bluetooth multi-speaker offering: LG Music Flow P5
Considering the $99.99 price of the LG Music Flow P5, there's not a lot to report. There's no NFC pairing, line-in cable or speaker phone. The music quality of the P5 doesn't live up to that of the Anker or Bose speakers on this list either. So what's so good about it?
The secret power of the Music Flow P5 is its ability to connect multiple speakers. The LG software used by the Music Flow P5 allows you to pair two speakers, and either have them emit the same sound (which is great for filling an entire room with music) or function as a stereo pair.
If you like the idea of having a couple of quality Bluetooth speakers around the house, with the option to combine them into a more versatile and powerful system when required, then the LG Music Flow P5 is for you.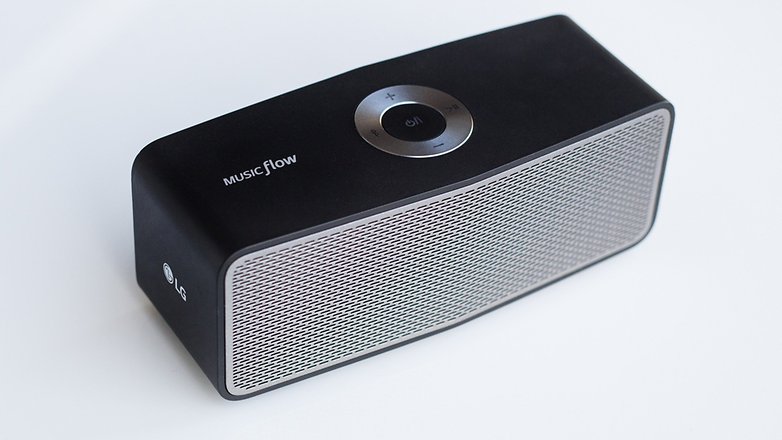 Best Bluetooth speaker for sound quality: Bose SoundLink Mini II
It probably comes as no surprise that Bose knows how to put together a pretty swanky Bluetooth speaker. The SoundLink Mini II is easily the best sounding Bluetooth speaker on this list, but it comes at a price: $199.99 to be exact.
That price will be an investment in your musical education, though, because you'll discover just how good a Bluetooth speaker can sound. You won't get the same day-long battery life as some speakers on this list (playback time is just 10 hours) but you will get speaker phone support and a nifty charging cradle. That makes this one of the best Bluetooth speakers for phones.
Sadly, there's no NFC pairing, but there are voice prompts to guide you through the not-exactly-rocket-science pairing process. There's also a bunch of optional covers to give it a little more style but really, the reason you'd buy this speaker is because you want the best and you can afford it.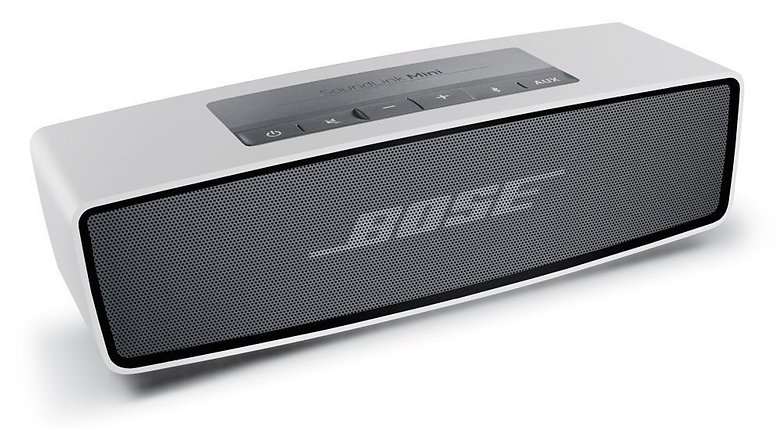 Best Bluetooth speaker for bass-lovers: Anker A7909
The excitingly-named Anker A7909 is the big brother to the SoundCore. It has the same all-day battery life (which promises enough juice to play 500 tracks back-to-back) as the SoundCore, but more bass and a heavier, beefier sound.
The Anker A7909 costs a little more – $56.99 – than its little sibling, but it offers even better sound. You'll also get NFC pairing, two 5-watt drivers, a line-in jack on the rear, a male-male cable and a micro USB charging cable along with a nifty travel pouch.
The best things about the Anker A7909 are its seriously high volume and solid bass, which comes via a dedicated bass port. The bass is really rich and the mid-range is crystal clear but, as with the SoundCore, the high end lacks a little. It all depends on the style of music you're into, of course, but for bass-heavy beats the Anker A7909 is great.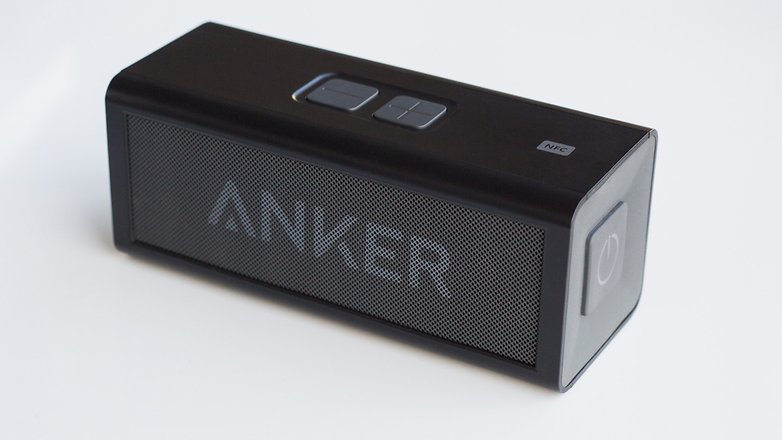 Best all-round Bluetooth speaker: UE Boom 2
Logitech speakers have been a mainstay of my desk life since back when the internet was only used by the military. The UE Boom 2 by Logitech is a 360-degree Bluetooth speaker that has been built with optimum portability and resilience in mind. The UE Boom 2 hits 90 decibels, making it great for outdoor activities where lower volume speakers can get lost.
Unlike some of the other speakers on this list, the UE Boom 2 is IP67-rated waterproof and shockproof and is pretty indestructible. There's also a clip so you can hook up a carabiner and hang the UE Boom from your bike or backpack.
It's not all form and no function though: the UE Boom also works as a speaker phone, has a line-in port for cabled connections, promises a 15-hour battery life and you can pair two UE Booms in stereo, as with the Music Flow P5, by using the companion app. This is another great Bluetooth speaker for phone use.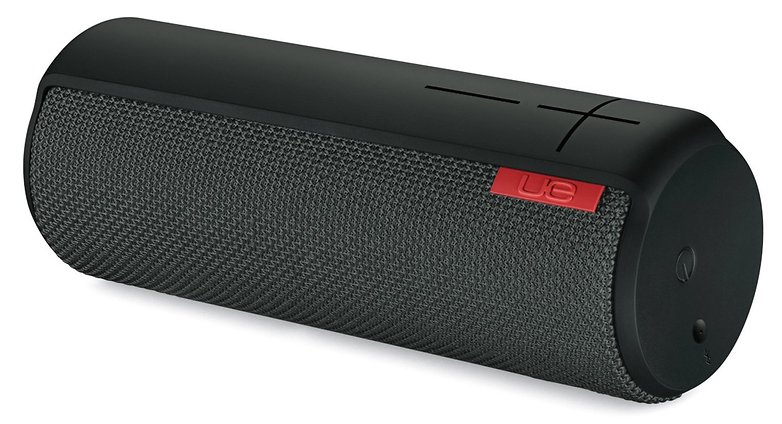 Do you have a Bluetooth speaker? What is your favorite? Let us know in the comments.