Smart home on a budget: The great Aqara gift guide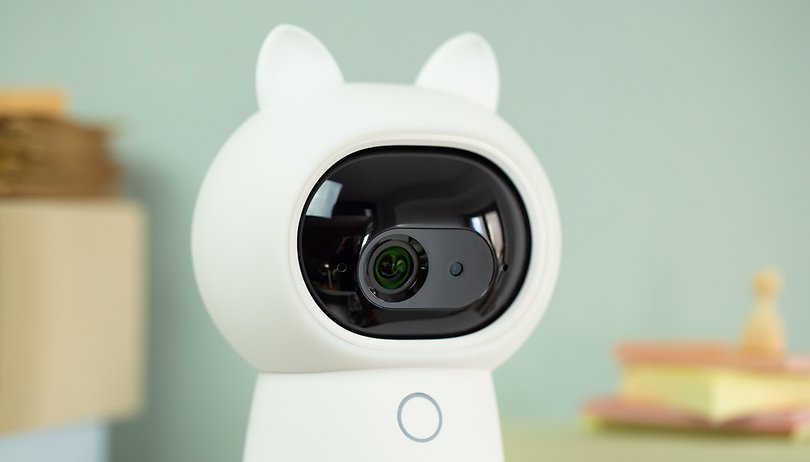 Aqara has built an exciting ecosystem out of countless affordable smart home products that are not only priced easy on the pockets, but have also convinced NextPit in various reviews. In our major gift guide, we show you just which product categories and products make up Aqara's smart home ecosystem. You would be pleased to know that this ecosystem is also future-proof thanks to a special feature.
In the tables below, you can see Aqara's most important smart home products at a glance. In the corresponding paragrams, we will explain what makes each product category special. To begin, however, let's first clarify what Zigbee and the hubs are all about.
Jump to:
Whether it is for you or for your loved ones: Aqara is an interesting candidate to look into when you are about to get started with your smart home. The manufacturer relies on the Zigbee standard for communication, which - just like the new Matter standard - relies on mesh networks. This has its own advantages but also disadvantages as well since no system or standard is perfect.
Aqara: How the smart home system with hub works
The advantage of a mesh network is how robust it can be and energy-saving at the same time. Wireless light switches or window contacts, for instance, can last for years on a single CR2032 coin cell. On the other hand, the wireless Zigbee standard is not compatible with WLAN or Bluetooth. To control Zigbee devices with your smartphone or Alexa voice control, you will require an interface, a so-called hub.
You can buy these hubs from Aqara either in the form of simple USB dongles or integrated into various other products. The Aqara Camera Hub G3, for example, is an extremely flexible surveillance camera with an integrated Zigbee hub. In addition, the Aqara Hub M2 comes with a speaker and also serves as a universal remote control thanks to its integrated IR blaster.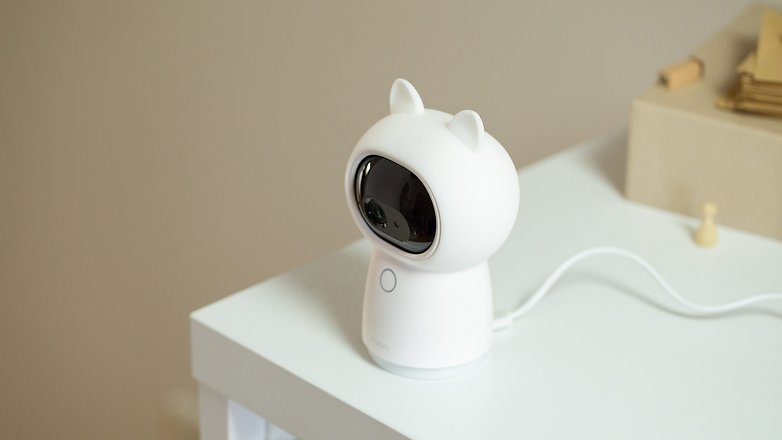 You can now connect numerous different devices to this hub. We've divided the solitary Aqara devices into three classes:
Actuators: The actuators perform selected actions such as turning devices on and off, turning the heating up and down, drawing curtains open, or feeding your pet.
Sensors: The sensors measure various values, which you can then use to trigger actions via the actuators. An open window, for example, triggers an alarm - or turns down the heating.
Switches: The switches serve as a contact point for you to switch certain actions even without a smartphone. Aqara offers classic wall switches here, but also a sophisticated cube, for example.
You can now create routines with all of these devices in the Aqara app and use them to link individual devices with certain conditions. You can even import data from outside the system, such as your location for heating control or the weather report for the blinds control.
Zigbee Hubs and cameras with Zigbee Hub from Aqara
In the following table, you can view a selection of Zigbee hubs and surveillance cameras from Aqara with an integrated Zigbee hub compared. If you want to have a fully-powered Aqara smart home, you will inevitably need one of the following devices (or another hub).
The two puck-shaped hubs, the M1s and M2, are more suitable to be wall-mounted to remain standing. Apart from the hub feature, they also offer a few features of their own, such as a speaker to serve as a door chime. The Hub M2 also serves as a universal remote control for TV and other compatible appliances thanks to the IR blaster.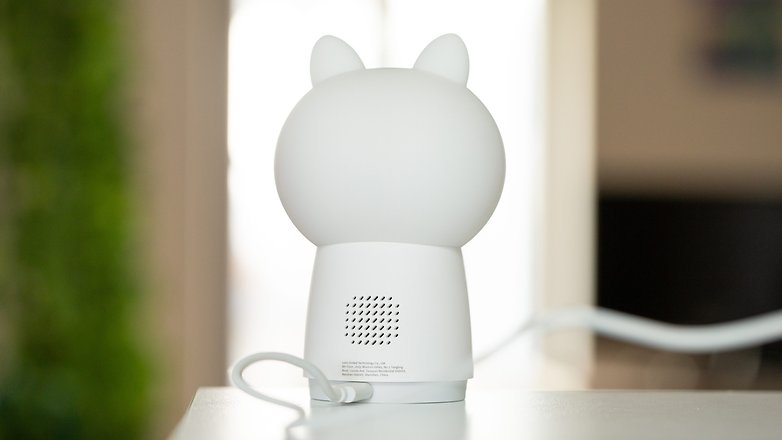 The two surveillance cameras with hub, on the other hand, offer many options for creating complex routines. They not only detect motion, but also individual people or even gestures. When a certain person enters the room, for example, you can set the individual temperature or open the curtains using gesture control.
One more exciting point for all those who want a future-proof smart home: Aqara provides all hubs listed here with a software update for compatibility with the new smart home standard known as Matter.
Actuators: from the socket to the radiator thermostat
With the collected data, you can switch all kinds of things at Aqara. We have selected four popular examples for you here, which you can see in the table below:
The simplest example is the smart socket, which switches any device on and off - from the floor lamp to the coffee maker. Especially during the winter of 2022/2023, which would make the presence of a smart radiator thermostat most interesting in any home. Through this, you can intelligently regulate the temperature of each individual room. Thanks to the geofencing feature, the thermostat can even heat up intelligently as soon as you get close to your home.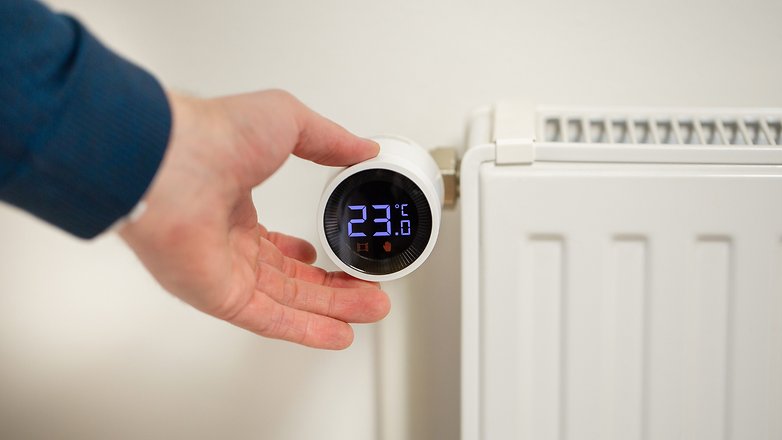 The Aqara Curtain Motor E1 opens and closes your curtains automatically. You can set yourself a "Netflix routine," for example, and at the touch of a button, a hub will then turn on your TV and the curtains will close. Last but not least, there's the pet feeding machine. In conjunction with a camera hub, you can always have short videos sent to you at the time the food is dispensed and see immediately whether your pets like it.
Click here to go to the Aqara store on Amazon
Sensors for door and window contact to humidity and temperature
To switch your routines in the Aqara universe, the manufacturer offers various sensors. In the following table, we show you three exciting options.
The motion sensor is suitable for detecting the presence of others in rooms. You can then, for example, switch on the light in the storage room or have a video recording of the feeding machine sent to you if movement has been detected in the designated areas.
With the help of the door and window contacts, on the other hand, you can set up an alarm system - or simply turn down the radiator thermostat automatically whenever you air the room. The combined temperature and humidity sensor can also support heating control or, for example, activate a radiant heater as a frost monitor.
Click here to go to the Aqara store on Amazon
Aqara switches from wireless wall switches to smart cubes
Do you think using your smartphone to switch the light on and off is totally stupid? If so, just use a light switch. Aqara offers different types of switches here - you can find three popular examples in the following table.
With the wall switch from Aqara you simply replace your existing light switches. You can then still control the lights connected here by pressing a button, but can then also integrate them smartly into routines. Aqara offers single and double switches, optionally with and without neutral conductor. The Mini Switch from Aqara offers additional flexibility. You can stick or place this small switch anywhere you like and assign any function to it in the routines.
The cube works in a similar way, but is even more versatile. If you place the cube with a certain side up on the table, a certain routine is activated. You can also rotate the cube on the table or shake it to trigger further actions. The only challenge? You have to remember which side of the cube does what - or label it accordingly.
Click here to visit the Aqara store on Amazon
What do you think of Aqara's smart home ecosystem? Are you interested in their products or do you have another favorite in mind? We look forward to hearing your opinions and experiences in the comments!
---
This article is part of a collaboration between NextPit and Aqara. This collaboration has no influence on the editorial opinion of NextPit.