Best apps for monitoring system performance on your Android device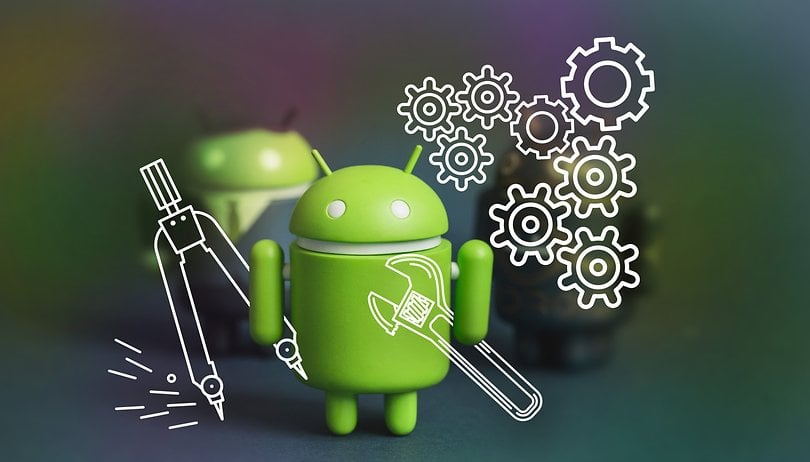 If you're the kind of Android lover that needs to know absolutely everything about the performance of your Android device then you might want to monitor your device's performance in real-time. We've listed the best apps that let you do just this, so you can identify problematic Wi-Fi connections, power-hungry apps, irregular CPU behavior or background processes that are sucking up your data allowance and chewing your battery. Here's how to monitor the system performance of your Android phone or tablet.
Jump to:
Elixir 2: the best all-rounder
Elixir 2 is a popular tool thanks to the wealth of detail it offers on your device's hardware and use, including battery status and remaining charge cycles, wireless networks (cellular data, Wi-Fi, and Bluetooth), storage, CPU and memory utilization, system settings and so on.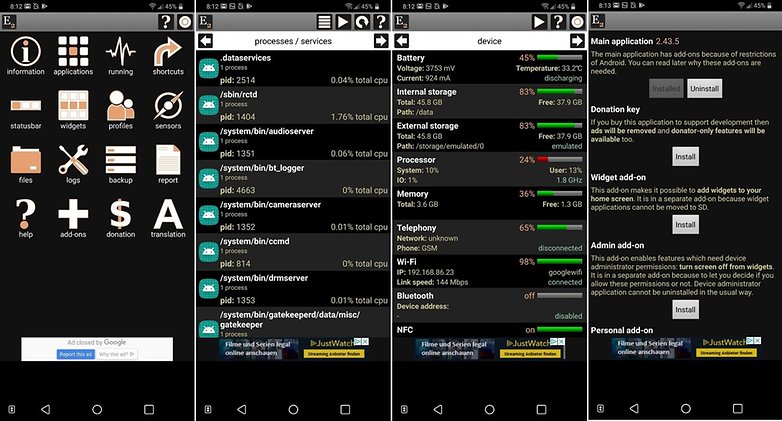 Additionally, it allows users to tinker with various system settings (brightness, timeout, volume, ringer, networking, etc,) enable or disable hardware sensors, and manage installed apps, all from inside the app itself. You can also create your own home screen widgets as either shortcuts to system settings or simply to display performance information.
If you're enjoying Elixir 2 the developer also offers various addon apps that manage contacts, missed calls and texts or automate certain tasks, some of which require root access or admin privileges.
Network Monitor Mini: the great mini widget for your home screen
Network Monitor Mini is a mini network monitor. Go figure. The app allows you to keep a tiny readout of your current network upload and download speeds floating on top of whatever else you're doing. This lets you keep an eye on which websites are chewing your data, and how, in real time. The information can be placed anywhere you like on your screen and you can also set the font, color, ''tap through'' option (instead of opening the app), transparency and more.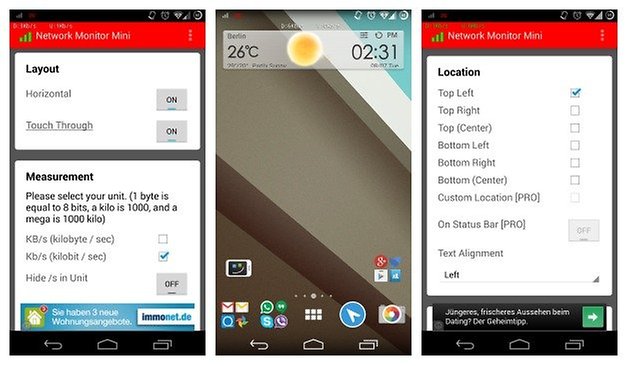 TinyCore: minimalistic widget with the necessary info
If a screen full of system monitoring widgets is a bit too obtrusive for your minimally crafted homescreen aesthetic then TinyCore has you covered. This thing is minimal. And I mean minimal. So minimal that you wouldn't even know it was there unless you were looking for it. TinyCore is a system monitor app that adds a tiny line above the clock in your system bar to visually display at a glance your current RAM or CPU usage. If you want to fork out for the Pro version you can also add CPU frequencies to the display.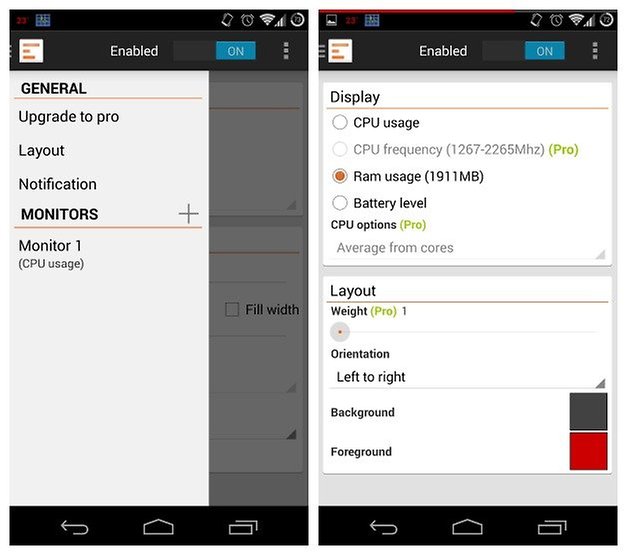 Disk usage: information kept simple
If numbers, graphs or simple lines are too complicated for you, then how about a big old chart that shows how much memory a certain file or directory is taking up based on how big it is on the screen? Sounds perfect. Well, that is exactly what Disk Usage does: lets you monitor what takes up the most space in local or external memory by showing you proportionately sized blocks on screen. There's no interpretation of data required here. It's great if you want to identify large files and clear up space.
Using Android itself
If you don't fancy installing extra apps, the Android system actually has a few built-in options for keeping tabs on running processes too. This information is accessible via the Developer Options menu in Settings.
If you don't already have this menu enabled, just go to Settings > About Phone
Then tap the Build Number repeatedly until the notification pops up.
Developer Options will now appear at the bottom of the Settings menu.
Running Services will tell you what percentage of the time an app is running as well as its average and maximum RAM usage. You can also tap on service to force stop it or report a misbehaving app. You can learn which apps are always running on your system for good reason (like Google Play Services) and those that shouldn't be (games you're not playing or music players you're not using).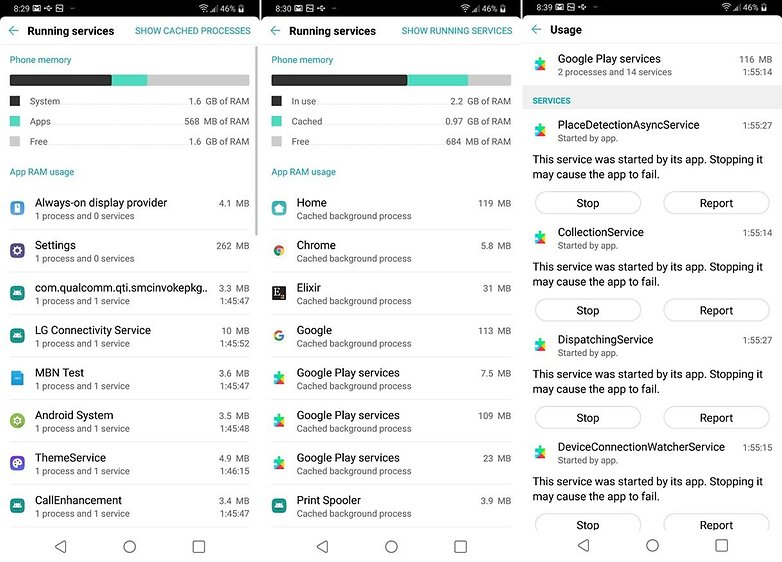 Likewise, check your Battery section in the Settings. Under App usage you a breakdown of the biggest battery suckers, what processes they're running, how much battery they're eating, wake lock stats, mobile and Wi-Fi data sent and received and more.
What would be your best apps for monitoring system performance on Android?