Top 5 Apps of the Week for Android & iOS: Macros, Hack 'n' Slash and More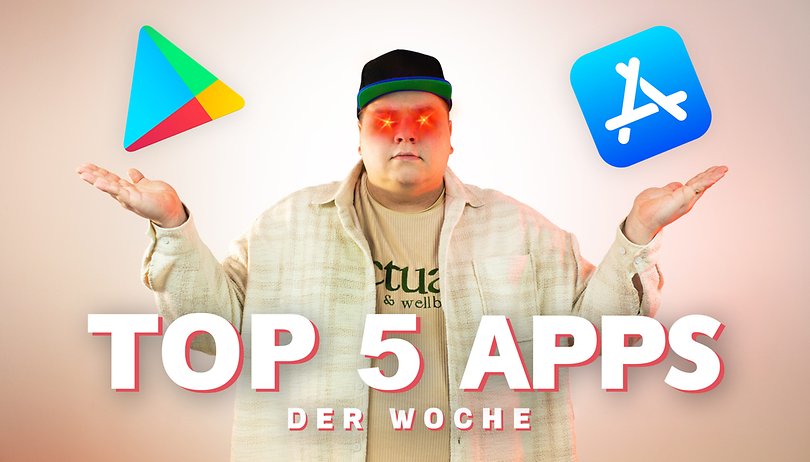 It's Sunday once again, and do you know what that means? It is time for the Top 5 apps of the week here at nextpit! We rummaged through the various app stores to find the most interesting apps and games for iOS and Android for you. This week, we have MacroDroid, Diablo, and Zelda alternatives, and a flight-tracking app that will keep you updated on where a plane is in the sky. Are you ready? Your phone will certainly thank you!
Unlike our weekly recommendations of free apps which we do not test and install these apps ourselves, things work differently here. We installed and review every single app that made it into our Top 5 Apps of the Week list. This way, we can make sure that these app recommendations are really useful.
Of course, we will also share all the important information you need to know before installation. Is an account required? Are there any advertisements? What does the app look like? This way, you can make a more informed decision before one of these apps appear on your smartphone. Enough banter for now, let's see what these apps are about!
MacroDroid (Android)
Hands up! Who among you still knows about Tasker? It was an Android application targeting developers in 2009 that could perform user-based actions using a Kotlin library and corresponding context commands. Basically, an app that programs small macros. Yup, you've guessed it, as useful as the app was, it wasn't everyone's cup of tea.
This is where MacroDroid comes in, which is much simpler and is basically free.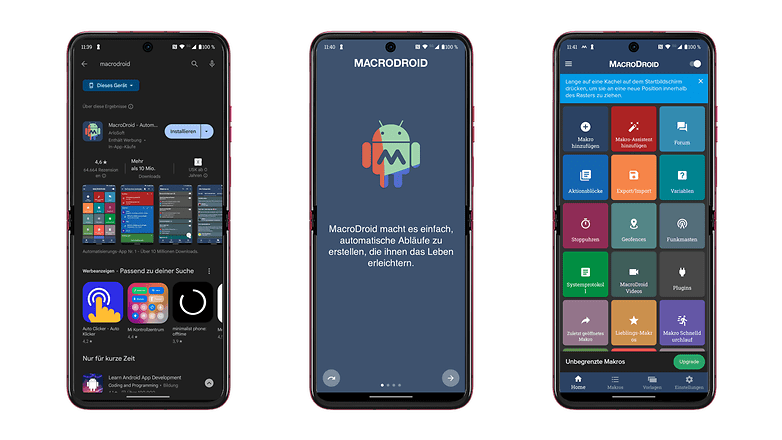 Of course, there is also a Pro version which will cost a one-time fee of $5.99. While the free tool allows a maximum of up to five macros, you get unlimited macros in the Pro version. There is the occasional ad that pops up in the free version which will disappear in the paid version. In addition to access to the MacroDroid community, you will also get cloud access to store your macros for your one-time fee.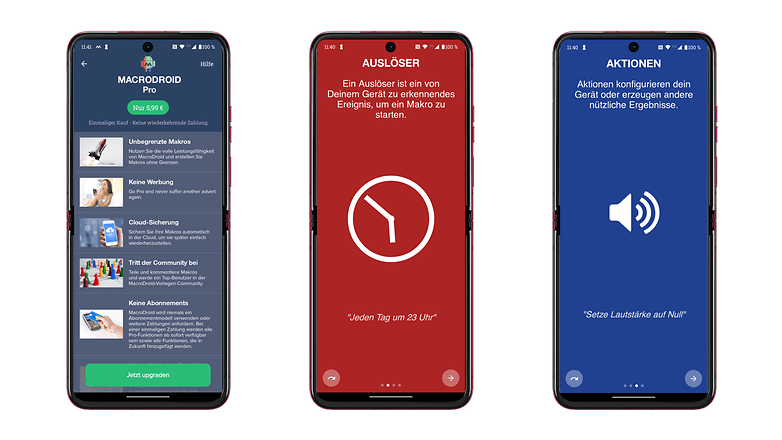 Price: Free / Advertising: Yes / In-app purchases: None / Account required: No
Price: $5.99 / Advertising: None / In-app purchases: None / Account required: No
The practical use of such macros is best explained with an example. Imagine you enter your car and place the smartphone into its cradle. The smartphone will automatically be connected to Android Auto, with WLAN turned off, Spotify launched with your car playlist, and incoming messages are read automatically. To ensure the entire shebang works, it takes just a few simple steps.
All you need to do is to assign a "trigger" and an "action". If you prefer, you can also add a "condition". In the following example, I created a "night mode". This should start automatically from Monday to Friday at 22:00 (the trigger). The action that I want is to mute the handset. Of course, MacroDroid will need to access the relevant permissions on your handset to do this.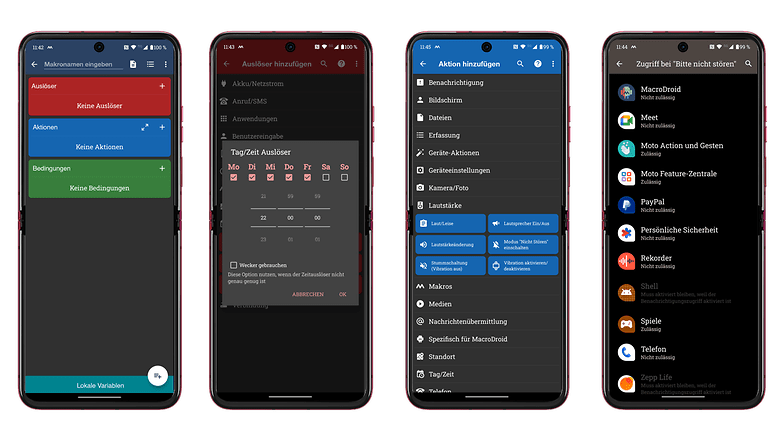 After that, I will add a condition that the night mode only works whenever I am at home, which it can detect based on my location. Voila! The first macro is ready. I am sure that you can think of dozens of other examples that urgently need to be automated.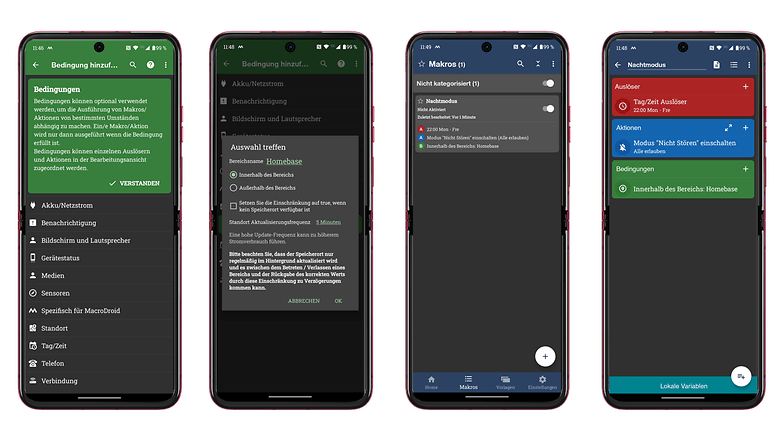 The use of NFC tags is also supported with MacroDroid. Have fun creating your macros!
Flighty (iOS)
Do you want to keep tabs on almost everything about your next flight, all in a single place? Do you also want the option to share your next trip with selected friends and family or your entire Instagram fanbase? If so, Flighty is an absolute must-have app for you!
The app is simple enough: You enter your flight number and date into a search box to add a flight. You will then see the most important data for your flight, from takeoff to landing times, including possible delays at the gate and even the baggage carousel. You will also be able find details in the app about your aircraft type and obtain a weather forecast as well as the time difference.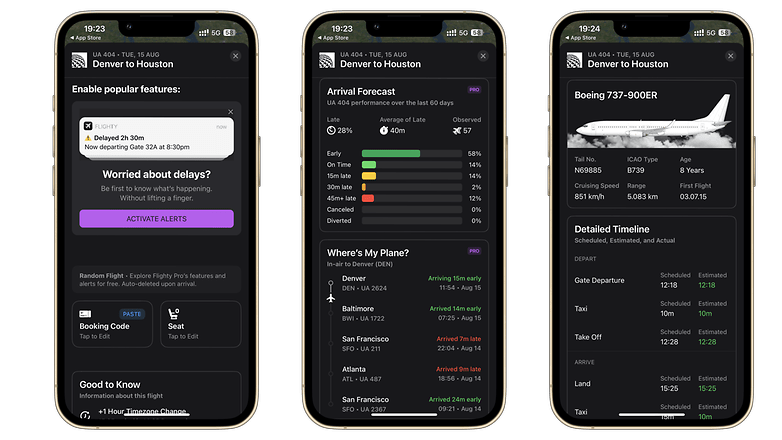 Price: Free / Ads: None / In-app purchases: $47.99 per year, $3.99 per week,$249 for a lifetime / Account required: No
The fun really begins with the Pro version of Flighty. Here, you can see where your aircraft is currently en route for upcoming flights. In addition, you will find many other details about the course of your next flight in the app. You also have the option of activating fancy live updates. Speaking of fancy, the stylish options available when you share your flights with family, friends, or fans are also available in the free version.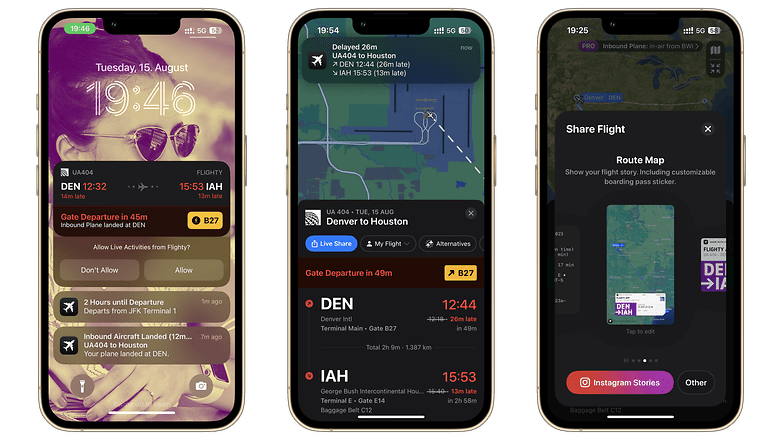 What's missing from the app? At best, a turbulence forecast for individual flights, such as what turbli.com offers. Sometimes, you are better off not knowing whether there is a roller coaster ride awaiting you, don't you think so?
Idle Bank Tycoon (Android and iOS)
Have you always wanted to swim in money like Scrooge McDuck? If so, you should take a closer look at this app: Idle Bank Tycoon. In Idle Bank Tycoon, your task is to create a financial empire from a small bank branch and with very little starting capital. To achieve this, you'll open more branches, hire more employees, and create a balance between your running costs and your profits.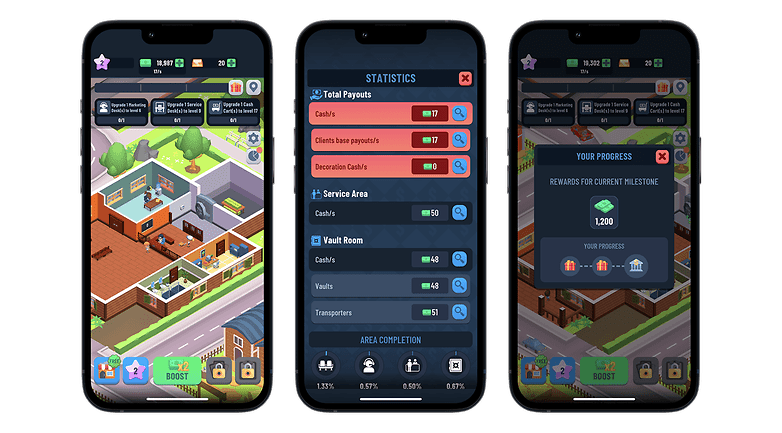 Price: Free / Ads: Yes / In-app purchases: Yes / Account required: Optional
On your way to becoming the next Wolf of Wall Street, you'll complete countless tasks, increasing your reputation so you can attract better employees to your organization. In addition, the employees have their individual characteristics to provide a more authentic gaming experience. Idle Bank Tycoon promises long playing times because even if you ever don't find time to play, money will keep flowing in for you.
If you cannot resist the call of money and you want to keep counting virtual bills, you can accelerate your progress using real money. Ironic as that may sound, doing so is not absolutely necessary, as you can create your financial empire in the course of the game with enough patience and perseverance.
Dawnlands (Android and iOS)
With Dawnlands, you have a cool Zelda alternative for your smartphone. First and foremost, you begin by creating your own character. You'll be particularly impressed by the huge range of cosmetic customization options. Once you have created your avatar, the adventure can finally start. Great-looking landscapes and simple, fluid controls are the core features of Dawnlands. Throughout the game, you'll collect resources, create weapons and tools to create terrain and buildings.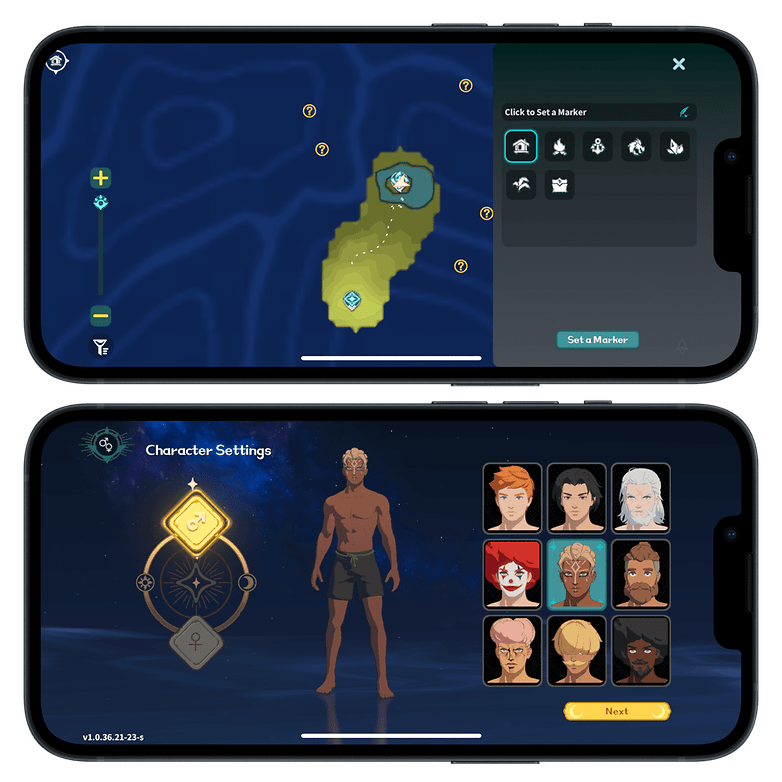 Price: Free / Advertising: No / In-app purchases: Yes / Account required: Yes
There is also an exciting storyline to play out which we will not spoil for you at this point. In addition, there are numerous challenges and puzzles that you have to solve during your adventure. Your brave efforts will be rewarded with daily items and optional items that can be purchased using actual currency. If the single-player adventure isn't enough for you, you can put your skills to the test in the multiplayer adventure. Are you ready for the Zelda clone?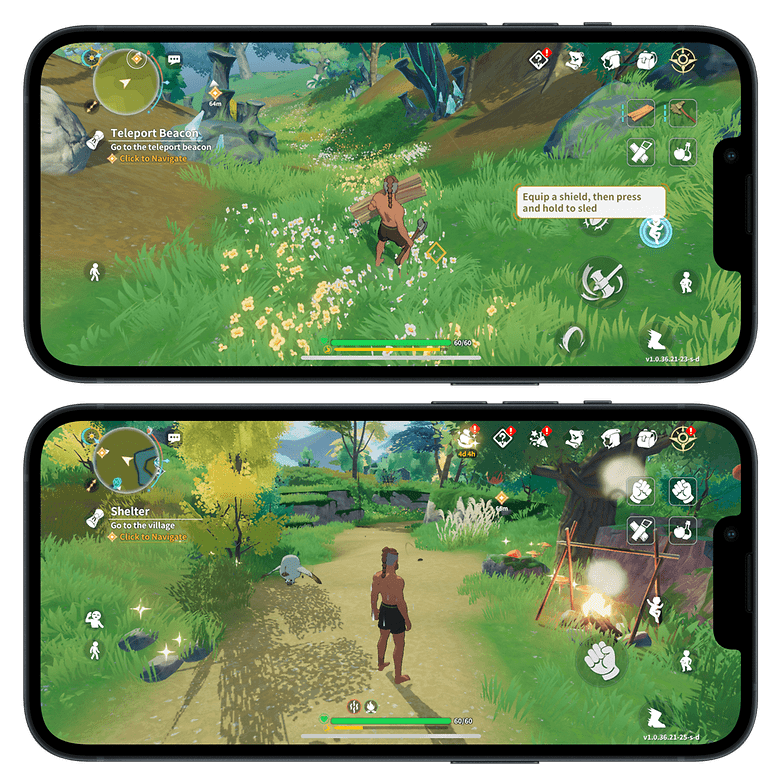 AnimA ARPG (Android and iOS)
Well? Are you also annoyed with the way Diablo sucks money from your pocket? If so, it is high time you took a look at the hack 'n' slash market to find out what other action role-playing game alternatives are out there. AnimA ARPG is one such alternative, and those who like Diablo and related games will find their way around right away.
You choose a class for your hero and decide whether he should be a slayer, a proficient ranged warrior, a druid, a wizard, and numerous others. After doing so, you enter the dungeon and do what you would normally do best in a classic dungeon crawler: bash monsters in the mouth, collect coins, treasures, weapons, armor, the works!
Price: Free / Ads: Yes / In-app purchases: Yes / Account required: No
However, as you progress through the different dungeons, you won't just be marching through hordes of enemies swinging swords, you'll also have to think about the best strategy when it comes to dealing with the bosses. The further you progress, the more challenging it becomes, but it is not overly difficult, either.
In short, fans of the genre will enjoy one of the best action RPGs here on your phone, without having to surrender to the industry beast that is Blizzard and Diablo Immortal at the same time. AnimA also has in-app purchases, but they are used in such a balanced manner that you don't have to rely on them at all. If you want to run through dark levels and bludgeon monsters without having to get angry about all the pay-to-win bullshit? Give AnimA ARPG a chance.
So, that's it for today and as always usual, we hope you enjoy our suggestions. If you have an app or game in mind that you think we should feature here, just drop us the title in the comments.