Top 5 Android and iOS Apps of the Week: Pokémon, Cash and Crash Cars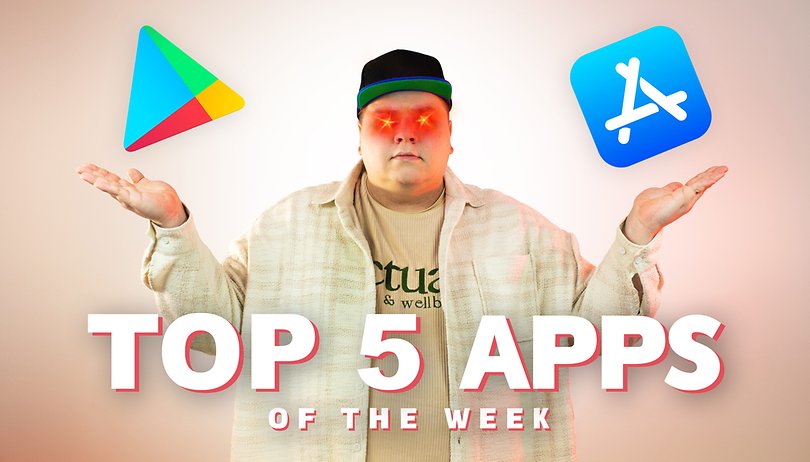 It's Saturday and that means nextpit has put together five hot app and mobile game tips for you. These are our five recommendations for Android and iOS this week.
The German nextpit team has worked together again today on app tips and has dug up a few gems for you. As a regular reader, you of course know how it goes: While we recommend our free app selection twice a week without testing the apps, it's a completely different story with our Top 5 Apps of the Week. We install each app ourselves and, of course, try them out, paying attention to costs (traps), security risks, and more.
We then provide you with information about the required accounts, prices, and possible advertising and also provide you with the corresponding screenshots. But you'll see that for yourself right now, so let's not waste any more time!
Cashinator - Share expenses (Android and iOS)
Casi brought back this app tip from his trip to Italy: With Cashinator, a group can easily and clearly keep track of who paid what money for whom. Who paid for the hotel room and who paid the last restaurant bill, and how much does each individual owe to whom now? You have everything in view with this simple but very functionally designed application.
Of course, the app also serves well for party organization, group gifts, or in shared apartments—in other words, anywhere where several people contribute financially. You don't need an account but can get started right away by either creating a project or joining one. Invites are available via QR code or text code, the app does not require any personal data.
Price: Free / Ads: None / In-app purchases: Yes / Account required: No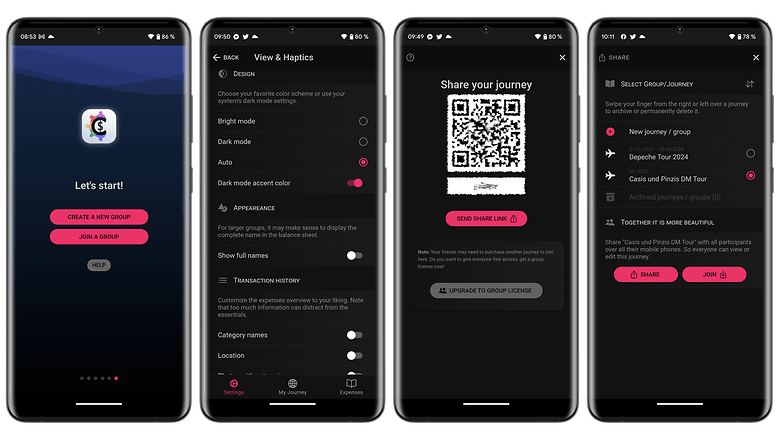 Don't be surprised if the app asks for camera access, because the permission is needed for scanning QR codes as well as for taking pictures of invoices or receipts. You can use countless currencies, foreign currencies are automatically converted to your preferred one. You can name categories so you can quickly see what has now been spent on flights, hotels, or restaurants.
Speaking of spending: The first trip is free and lets you use the full feature set. After that, you pay $0.99 for one trip/project or $3.99 one-time for unlimited access. However, a group license might be more worthwhile for you: a one-time fee of $12.99 ensures that as many group members as you want can use the app without limits. And don't worry: there are no subscription traps or confusing trial phases.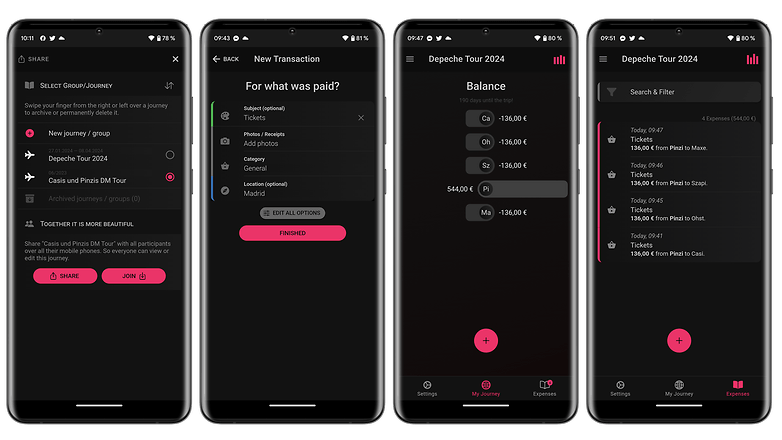 Crash of Cars (Android & iOS)
Crash of Cars is the next app of this week. In Crash of Cars, you have to collect as many crowns as possible on large, colorful maps and destroy enemy cars in the process. There is literally explosive gameplay in Crash of Cars, as you get support from numerous weapons, such as missiles or mines. If you are more of the defensive type, shields are your best friends.
Price: Free / ads: Yes / In-app purchases: Yes / Account required: Optional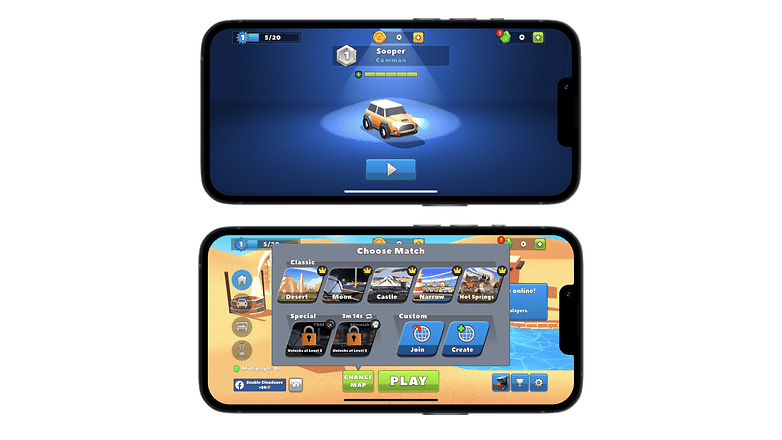 The controls are very simple, you have a virtual button to turn to the right and one if you want to turn to the left. You activate the power-ups by right-clicking on the icon of your respective boost. In multiplayer play, you'll earn numerous speedsters over time.
From tanks to luxury cars, there is everything your car heart desires. There are similarities to Mario Kart since each vehicle has individual statistics and abilities. All in all, Crash of Cars is an amusing game with the same rage potential as Mario Kart ;-)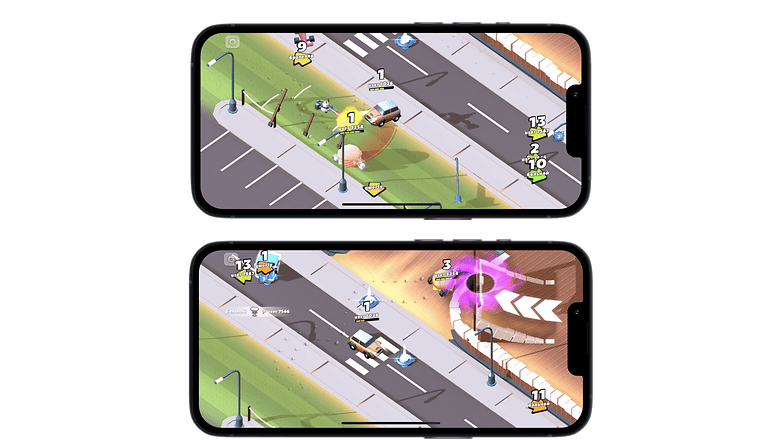 Linea: an innerlight game (Android & iOS)
Linea: an innerlight game is a beautiful and simple game where you have to complete patterns. There are no limits to your creativity, as you can complete the shapes in different ways. As the game progresses, you'll solve more complex patterns and earn more memories. If you ever get stuck in a level, you can have a pattern drawn for you to think about.
Price: Free / ads: Yes / In-app purchases: Yes / Account required: Optional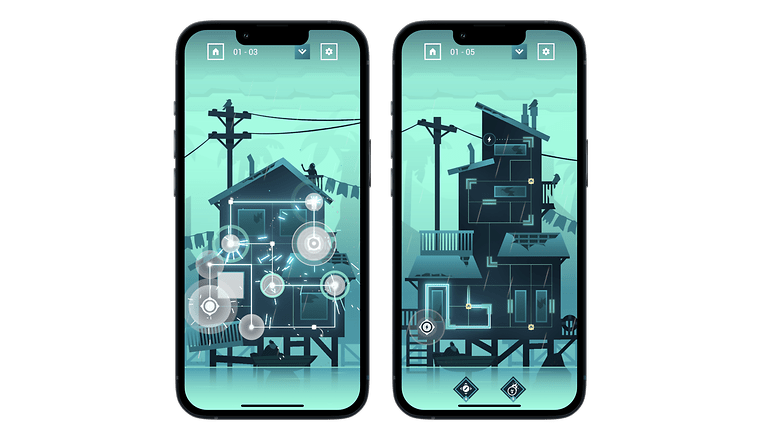 The app will not cause you any stress at all. You can take as much time as you need and fast reflexes are not required either. In addition to great animations, the soothing background music offers you a relaxing gaming atmosphere. Only the frequently appearing advertisements could detract from the gaming experience a bit. All in all, Linea: an innerlight game is a picture-perfect app that combines creativity and concentration in a wonderful way.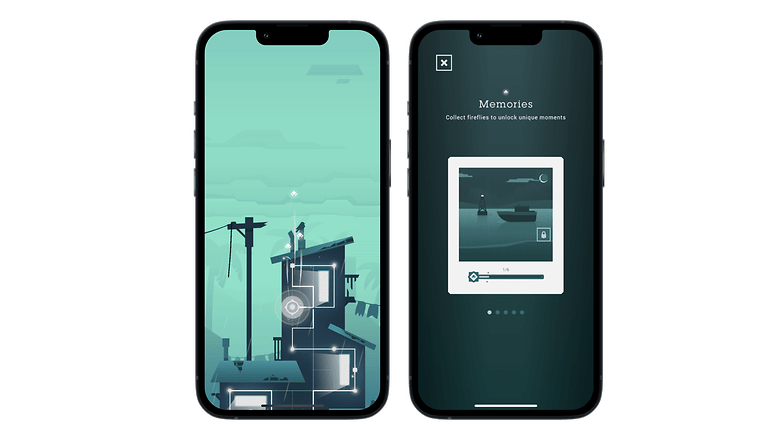 Pokémon Sleep (Android & iOS)
After Pokémon Go was an extremely successful crossover into augmented reality, now comes a sleep tracker from the fantasy universe. Instead of traveling around to catch new Pokémon, you only have to do one thing in Pokémon Sleep: sleep. The app will then analyze your sleep pattern to determine which Pokémon are best suited to you—and that's exactly who you'll catch.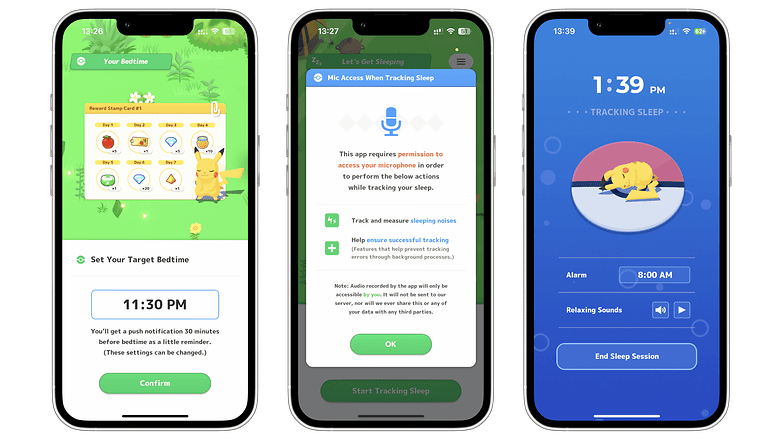 Price: Free / Ads: No / In-app purchases: No / Account required: Yes
In order for Pokémon Sleep to track your sleep, you need to start your sleep in the app. You then place the smartphone, which is plugged into the charging cable, in bed with the display facing down and allow the phone to listen via microphone. Yes, that sounds pretty spooky—but at least the app promises that all recordings are analyzed locally. Alternatively, you can also put a Pokémon Go Plus+ in your bed:
At the end of the day, Pokémon Sleep should not only fill your collection with new Pokémon but also help you adopt healthier and more regular sleeping habits—30 minutes before your set bedtime, for example, you'll get a reminder.
Project Entropy (Android & iOS)
If you are a fan of RTS games like Starcraft or Command & Conquer, Project Entropy (or Entropy 2099) might be just the thing for you. In this game, you have to build a base and collect resources to defeat the enemy troops. The game is set in the year 2099 and therefore has a very futuristic design, as you can see in the following gameplay excerpt.
Price: Free / Ads: No / In-App Purchases: Yes / Account Required: No
The controls are very simple, as all you have to do is tap on the resource you want to collect. Gradually, you'll unlock more areas of the map and find new places to get materials. While the setup is like an RTS, the combat system is more of a simulation between your characters, which you collect during the game, and the enemy units.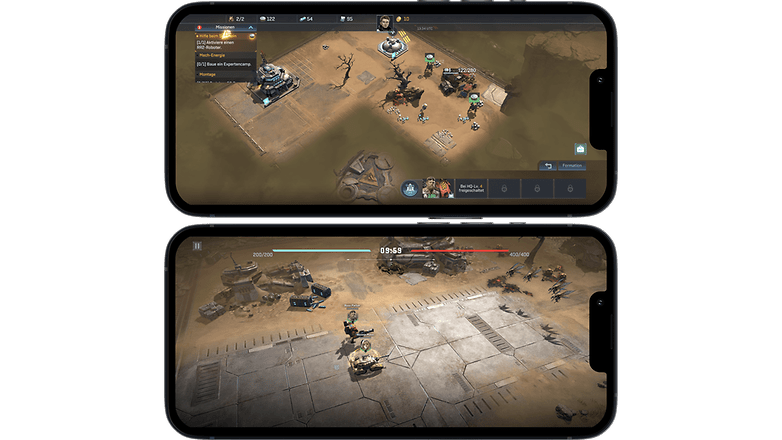 You don't have to create an account in the game itself, but you will receive new units through a gacha system. So if you want to advance faster, you can invest real money, but this won't give you any direct advantages. All in all, Project Entropy is quite a successful RTS for your smartphone.
That's it folks! That's it for this week and we hope we found something for you. Do you have any tips for us, which app we should recommend? Then feel free to write it down in the comments. Have a great Sunday and start the new week well!