Get ahead of the game with these Top 5 Android and iOS apps of the week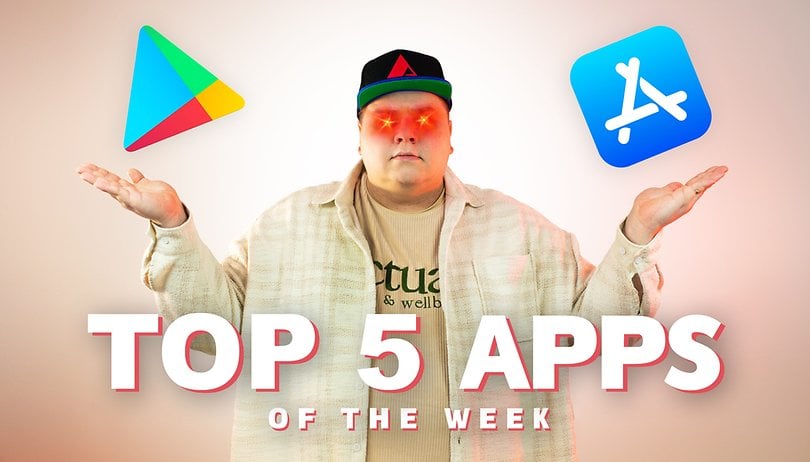 Prepare to elevate your mobile experience to new heights! Our team has carefully curated a unique list of five apps that are worth downloading on either the Android or iOS platform. Whether you are seeking fresh ways to occupy your free time or optimize your daily routine, these apps are sure to enrich your smartphone usage. Join us as we explore the top apps to download this week!
Please note that this article is different from our bi-weekly "Free Apps of the Week" edition. We go beyond just reading about these apps and thoroughly test them by downloading and installing them individually. We also closely examine each app to ensure it doesn't have any unwanted in-app purchases or sneaky data collection practices that put our privacy at risk.
This article is published on a weekly basis, so you can always check our previous "Top 5 Apps" stories to see if there's anything you may have missed. This week, we've included a touching game set in a devastated world that you won't want to miss. Without further ado, here are our top picks for the week!
Artifact (Android and iOS)
My initial recommendation for this week is the news-based app called Artifact. While I typically refrain from dictating where you source information on your favorite subjects, I must make an exception this time. Having encountered issues with Twitter lately, I turned to Artifact after coming across an article about it in the Financial Times. Developed by the creators of Instagram, this app is a recent addition to the market and aims to rival Twitter as a news-based platform that combats the dissemination on the internet.
I found the app layout to be nicely designed, and the best part (so far) is that I don't need to create an account to access it. However, creating an account offers a more personalized experience, such as keeping your feed and preferences. The app also allows you to add your own subscriptions, which eliminates the need for logging in to services. Another feature I appreciate is that the app provides multiple perspectives on a particular story. Currently, Artifact is only available in English.
Price: Free / Advertising: None / In-app purchases: No / Account: Not required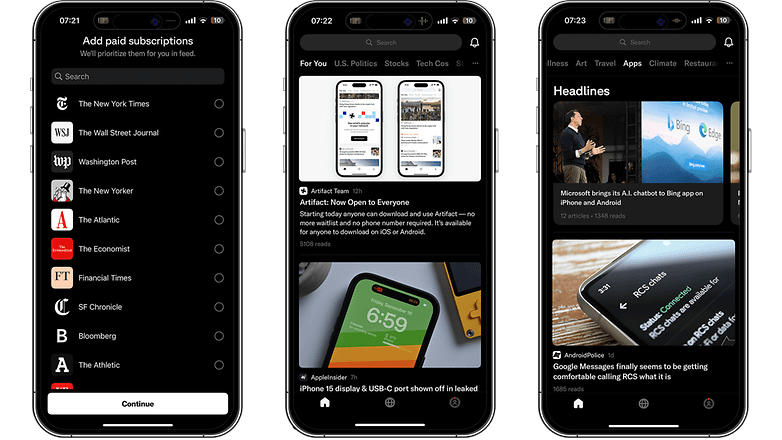 Noterly: simple reminders (Android)
A fortnight ago, I recommended the Memori Note app and it seems like I have a fondness for note-taking apps. Recently, I stumbled upon the Noterly app, and I must admit, it's been a game-changer. If you require uncomplicated reminders for tasks you perform regularly, Noterly is the perfect solution. It operates using a notification system and sends reminders a few hours prior to your deadlines to help you stay on top of your tasks.
The app has a simplistic user interface, and it employs a color-coding system to assist with organizing notes and reminders. Exodus, a security platform, has reported that the app has two analytics trackers and 11 permissions, although there is no indication of any being of a "Dangerous" or "Special" level. Despite being released in January, Noterly has already garnered over 1000 downloads.
Price: Free / Advertising: No / In-app purchases: No / Account: Not required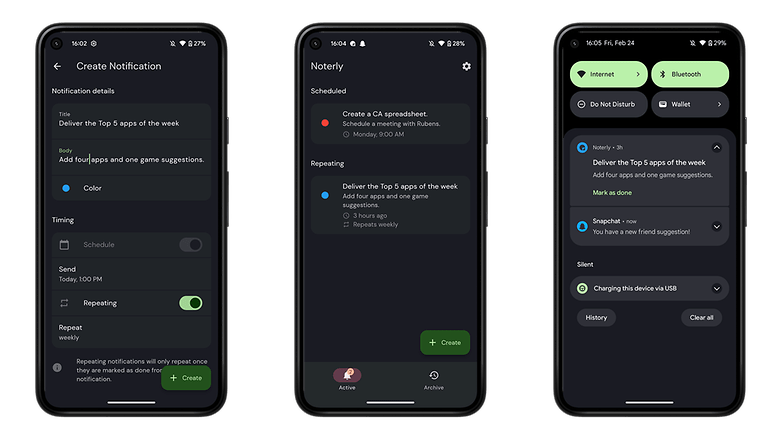 Heark - Record and Transcribe (Android)
For non-Google Pixel users seeking an app that can record and transcribe audio, Heark is an excellent choice. Despite being recently released and having just over 500 downloads, it performs admirably in audio transcription. Additionally, its search tool makes it easy to locate specific parts of interviews. Although the user interface isn't my personal preference, it is relatively easy to navigate and identify features, files, and folders.
Interestingly, it can recognize and accurately translate multiple languages to the recording timeline, which was unexpected. According to the Google Play Store, there is a one-week free trial, after which a subscription is required for unlimited usage. However, even without a subscription, users can access and manage audio and transcribed text via the web UI.
Regarding privacy concerns, the developer assures that the app does not share user data with other entities, and users can request to have their data deleted. Personally, I recommend this app for recording meetings, and even for recording dream sessions, as a friend had asked me for a specific tool, and this app seems like an excellent option.
Price: Free / Advertising: None / In-app purchases: Yes ($10.99 - $109.99 per item) / Account: Required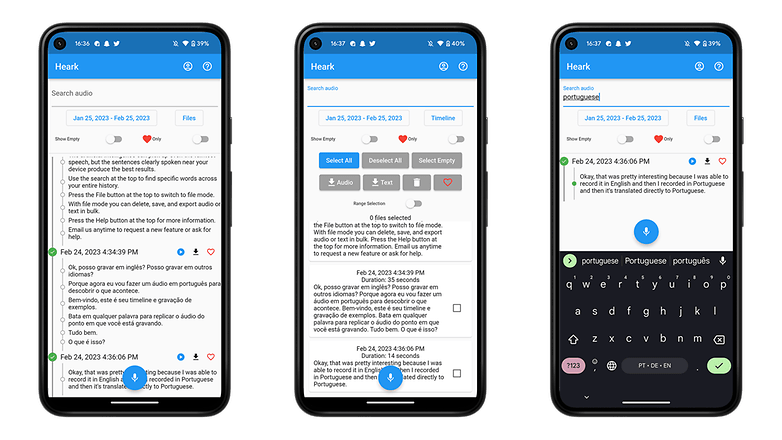 Dime - Budgets and Expenses (iOS)
I spent a considerable amount of time searching for a financial management app that suited my needs. Although I tried Finanzguru and Spendee, I found both of them to be overly complex, which discouraged me from using them. As a practical person, I fell in love with Dime due to its user-friendly interface and the appropriate amount of filters. Additionally, it allows me to attach notes to my expenses, making it easy to search for them using the search bar.
Rafael Soh, the developer of this app, is easily accessible via Reddit and appears to be continuously improving it. What makes this app even better is that it is "100% free forever" and doesn't contain any paywalls or advertisements. However, users can still show their appreciation by tipping the developer. With this app, users can plan future expenses and create budgets in advance. They can also protect their data using biometric authentication. Additionally, the developer adheres to Apple Store guidelines and does not collect any data from the app.
Price: Free /Advertising: None / In-app purchases: Yes (You can tip the developer from $4.48 to $10.98) / Account: Not required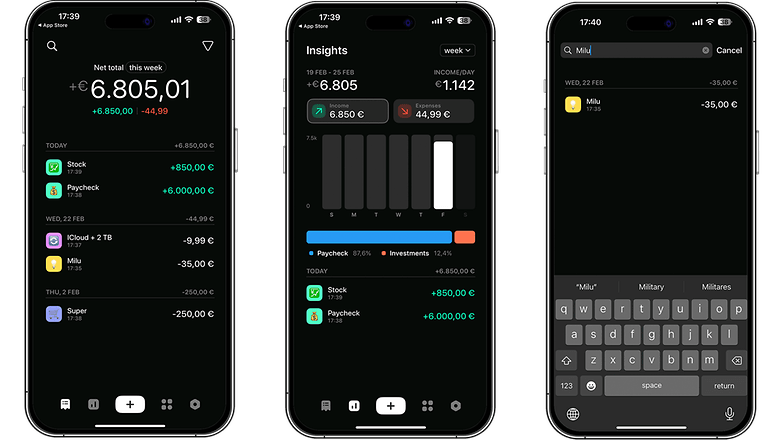 Sackboy Ultimate (Android & iOS)
The game suggestion this week comes from my colleague Rubens Eishima.
After two weeks of grim and almost philosophical suggestions on the game section, this week's pick is a casual and upbeat endless runner. Sackboy Ultimate is a new entry in the PlayStation franchise exclusive for mobiles.
While Run Sackboy offers a traditional side-scroller action in the vein of Run Mario Run, Sackboy Ultimate is presented in the traditional vertical scrolling similar to blockbusters like Subway Surfers and Sonic Dash.
Enough comparisons. Sackboy Ultimate is an almost traditional endless runner, with the trademark cute wool-ish graphics. Instead of trying to run until you die (or get tired, or run out of reviving items), you compete to beat a high-score. Slide and jump your way to collect colored orbs and special items to earn rewards and cosmetic objects to customize Sackboy.
Sackboy Ultimate offers in-app purchases to unlock additional items, but the amount of gear you initially get seems overwhelming enough. Still, those who like to change the character style will have plenty of options to create a unique Sackboy.
Price: Free / Advertising: Yes / In-app purchases: Yes / Account: Not required
That's it for this week's offerings that we have especially searched and tested out for you! How do you think our list of the Top 5 apps of the week compared to what you have in mind?