Top 5 Android and iOS apps of the week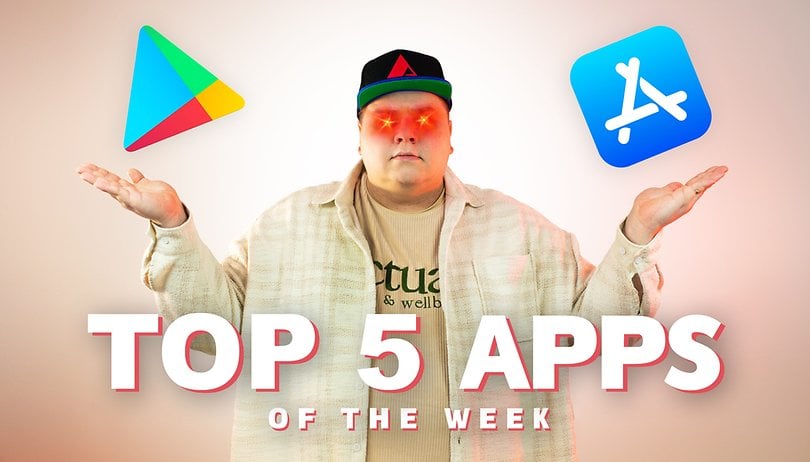 Can you believe it? It is already February, and the first month of 2023 has just zipped by us like that. Nevertheless, we march ahead by checking out what are the news-worthy apps that deserve a spot on your smartphone this week. Published weekly, here are our Top 5 apps of the week for both Android and/or iOS platforms.
Do take note that this article is different compared to our free apps of the week edition that is published twice-weekly. In fact, we do far more than just read about these apps. In fact, we actually download and installed these apps individually, going through them in greater detail and checking them out personally to ensure that none of them come with unwanted in-app purchases.
This does not refer to essential functions that some apps offer. Obviously, we will also make sure that none of them are sneaky enough to mine your data or personal information with wanton abandon, as we too, want to maintain our privacy in a safe and secure manner!
This article is published on a weekly basis, so if you are curious to know what we presented last week, you can always check out our Top 5 apps story and see whether anything appeals to you. This week, there is the tear-jerker of a unique game set in World War One that you might want to check out. Without any further delay, these are the following apps that made it on our list this week!
Infinite Painter (iOS & Android)
Do you think you have what it takes to be the next Alex Ross or Chris Bachalo, or your favorite artist? Perhaps you grew up entirely on a diet of digital art creation, and the traditional ink and pencils do not apply to you. No matter, this is one app that is able to help you make the most of your whimsical talent by offering a platform to pun to (digital) canvas your creative juices.
Touted to offer best-in-class pencils, the minimal and intuitive interface is accompanied by a robust, powerful tool set. Have an Instagram account? Wow your followers by sharing Timelapse recordings of your artwork with them. In fact, there is a greater degree of flexibility simply because you can now convert brush strokes into editable shapes.
Featuring hundreds of built-in brushes, it comes very close to a realistic brush feel on canvas, and you will definitely be spoiled for choice with more than 100 customizable brush settings.
Price: Free / Advertising: None / In-app purchases: Yes / Account: Not required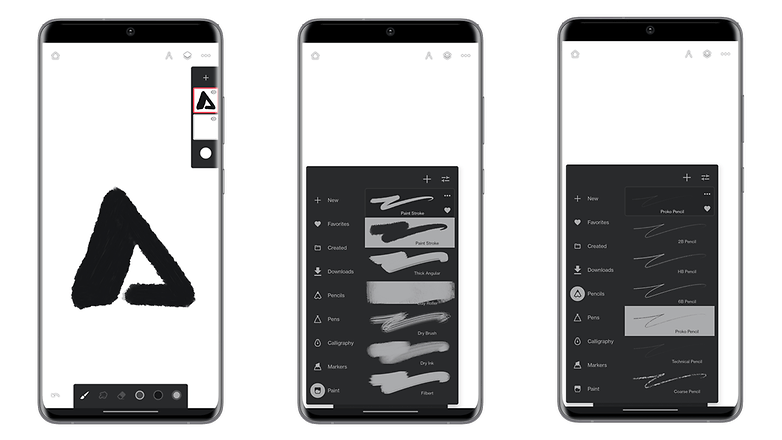 Planta (iOS & Android)
Plants and I do not have a very good relationship. After all, even cactus and succulents under my care have not survived in the past, which is why I decided to check out Planta and see whatever remaining surviving vegetation in my house garden will have a better chance of extending their lifespan. After identifying the type of plants that I have, I am amazed at the slew of features made available to me in Planta.
One of the most important ones for me would be Smart Care Reminders, where Planta will let me know when is the best time to water those plants. Of course, there are moments when I do miss out on watering them, but at least the reminder helps me remain on track. The inclusion of step by step care-instructions also come in handy. There is also a built-in light meter that lets me figure out which place receives optimal sunlight for the particular plant. No wonder some of my potted friends now look so much better after spending some time with Planta!
Price: Free / Advertising: None / In-app purchases: Yes / Account: Not required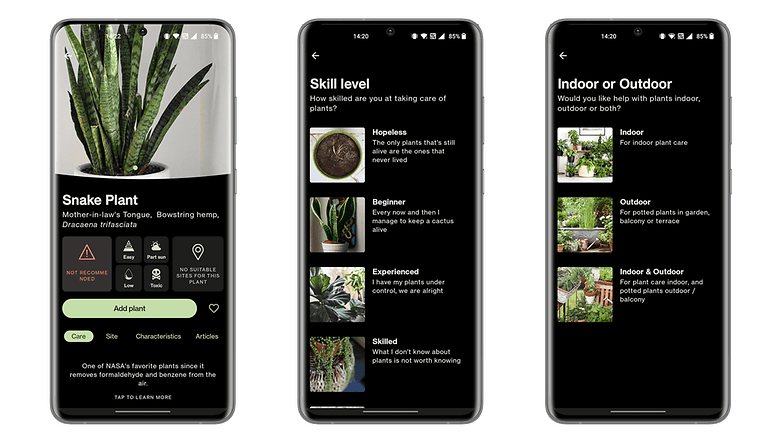 Heark (Android)
Are you on the lookout for an audio recorder that can do far more than the stock voice recording app on your smartphone? Perhaps Heark might be the app that fits the bill. This audio recorder and transcription app will definitely come in handy for tech journalists like us, especially since we can save a whole lot of time when writing an interview. Any kind of audio can be recorded, and you can easily search through during playback. Classes, lectures, meetings, podcasts, interviews—heck, an entire day's worth of recording is also possible.
The developers do hope that the 1-week free trial will be enough to win you over, where you then can make use of it on an unlimited basis with a monthly or annual subscription. Jumping aboard the subscription bandwagon would offer a slew of benefits, but even if you don't, you will be able to maintain access and control of audio and transcribed text via the web UI.
Price: Free trial ($10.99/month and $109.99/year) / Advertising: None / In-app purchases: Yes / Account: Required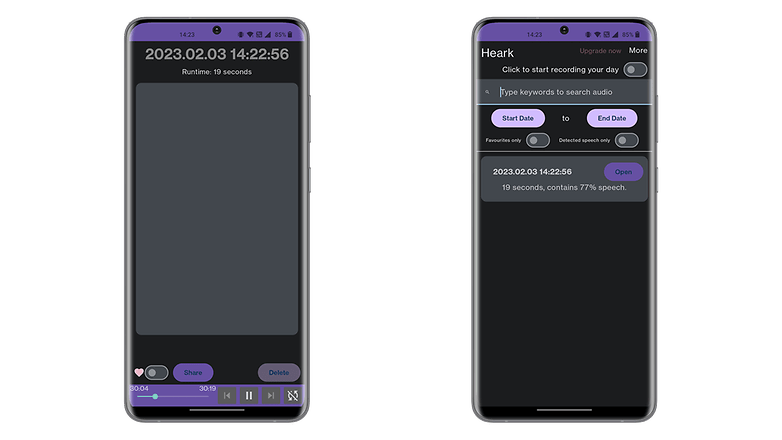 Goodbudget (iOS & Android)
It can always be a challenge to balance a budget, even when you are single. However, once you begin a family, things get even more complicated. If you are uncomfortable with drawing up tables in a spreadsheet or worse, use a traditional ledger to sort things out, enter Goodbudget. This app is nifty to track daily expenses, but I found it tedious to set up the monthly budget/envelopes because of my poor organizational skills.
Perhaps those who find it easy to classify their expenses will find Goodbudget to be more effective, but for someone like me, I tend to be indecisive. It can also help for those who want to save with goals being part of the app.
Budgeting is at the heart of this app, where you can also track payees and to split transactions. Updating the account totals do take some time, but at least the job still gets done at the end of the day. It would also be nice to see how multiple currencies can be supported, since some of us do earn income from different streams in the global village that we work on remotely. Otherwise, you will have to do the currency conversion yourself before keying in the details.
Price: Free / Advertising: None / In-app purchases: Yes / Account: Required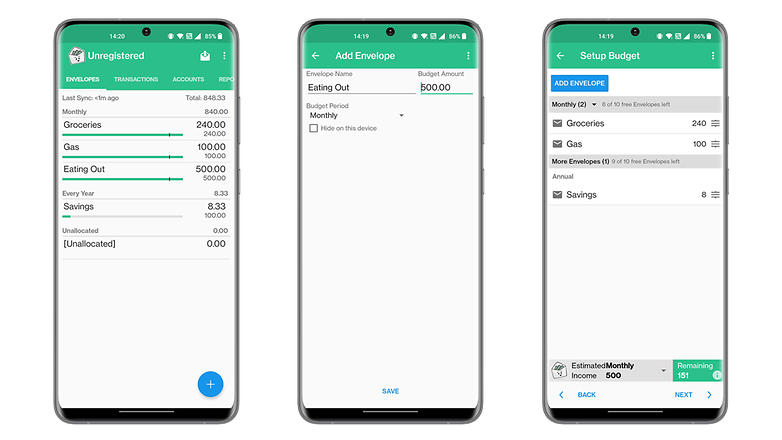 Valiant Heart: Coming Home (iOS & Android)
Are you prepared to shed some tears this weekend? Experience the stories of unsung heroes in World War One with Valiant Heart: Coming Home. Here's a caveat though: You will need to be a Netflix subscriber before you can play this game. This game features an eclectic mix of genres, being a puzzle, adventure, and interactive graphic novel all rolled into one.
What does it entail? You will view life through the lens of four different characters' lives during World War One, while immersing yourself in selected major historical events. Along the way, hopefully you will be able to learn a little about those who have been forgotten by history... almost. All the four will see their respective paths cross, so it is up to you to help them survive in order to make it to the next day. Do take note that this is a fictional title, so any resemblance to those who are dead or alive is purely coincidental.
Price: Free / Advertising: None / In-app purchases: None / Account: Required
That's it for this week's offerings that we have especially searched and tested out for you! How do you think our list of the Top 5 apps of the week compared to what you have in mind? If you have something you would like to recommend or want to share your own suggestions, leave a comment in the section right below!