Apple Watch Ultra 2 Review: More Than Mere Minor Improvements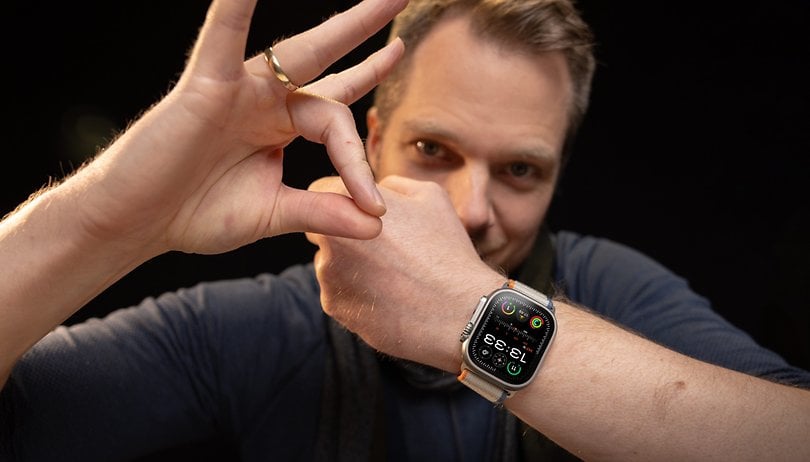 If it were not for the new watch face, the Apple Watch Ultra 2 would be indistinguishable from its predecessor. However, the real innovations are hidden under the hood: With the new Apple S9 chip and watchOS 10 as well as small yet detailed improvements, the Ultra watch made many small leaps forward—and even a major one with the new double-tap gesture. Read nextpit's review of the Apple Watch Ultra 2 to find out what changed the most.
Good
Chic, indestructible design

Very nice, super bright display

watchOS 10 is really fun to use

Extremely accurate fitness tracking

Multi-band GPS is now even more accurate

Useful Double Tap gesture
Bad
Still only two days of battery life

Only one size and color available

Charging is too slow
Apple Watch Ultra 2: All deals
The Apple Watch Ultra 2 in a nutshell
With the Watch Ultra 2, Apple sensibly continues with the numerous virtues of its first Ultra watch. In terms of design, Apple has gone as far as retaining the design, making the Ultra 2 indistinguishable from its predecessor even when placed side-by-side. Even the new watch face of watchOS 10 is installed on the old Ultra.
In our comprehensive review, the Watch Ultra 2 revealed most of its innovations upon a deeper inspection, with many of them showing up after the first major software update. Double Tap now works reliably and has become second nature after just a few days' use. The new UWB-supported search feature is also really handy.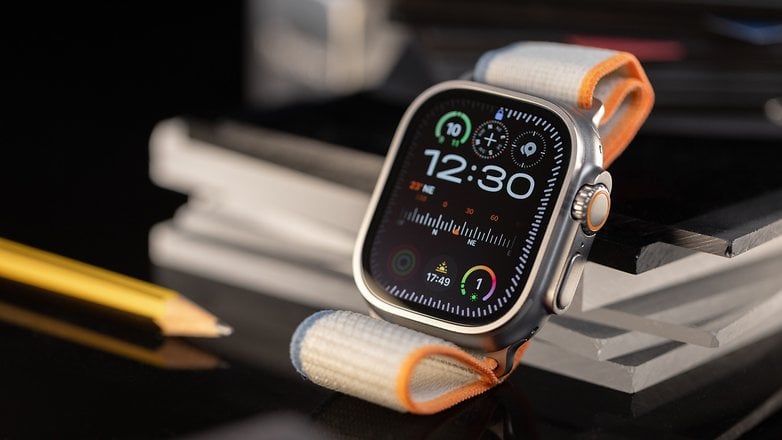 Apart from that, the Apple Watch Ultra 2 offers a proven and truly terrific overall smartwatch package that is unparalleled in many respects, especially for Apple users. What more could you ask for?
Design and display
The Apple Watch Ultra 2 looks similar to the Watch Ultra and apart from the lack of "I have the latest Apple Watch" poser potential, that is a good thing. This is because the smartwatch is really well designed, and Apple even fixed an invisible weak point with the new Watch Ultra 2.
---
Pros:
Stylish design and robust workmanship.
Side buttons are less sensitive to accidental presses.
Even brighter and darker display.
Cons:
---
The Apple Watch Ultra 2 comes in the tried and true Ultra format. As with all Apple Watches, there's a pressable and rotatable crown on the right, as well as a button. On the Ultra 2, the two controls are enclosed in a bead that is supposed to prevent any accidental operation. This did not always work with the first Watch Ultra: Wrist action during push-ups, yoga, and other physical activity occasionally caused accidental operation and launched Siri. This still happens occasionally on the new Watch Ultra 2 but in a far less frequent manner compared to the first model.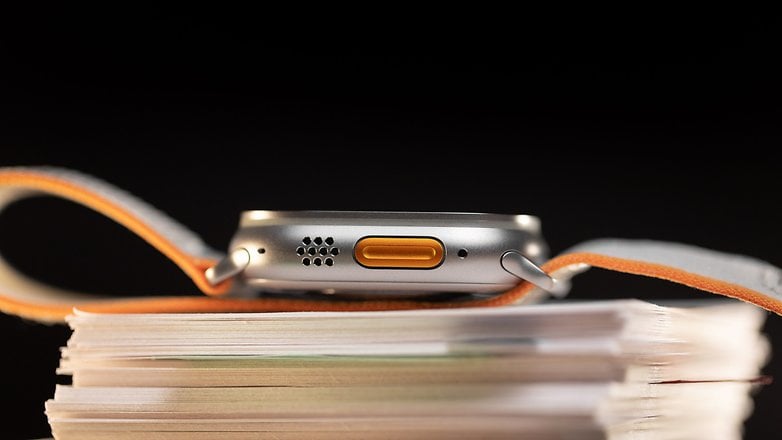 The configurable action button in the same striking orange color is still located on the left. A short press activates your preferred function. By default, it launches a workout but you can also link shortcuts ranging from Shazam to complex routines in the smart home, the options are virtually limitless. A long press calls up the emergency menu, which contains the alarm siren that can be heard from around 100 meters away, your medical ID, a basic compass backtrack, and an emergency call button.

The display of the Apple Watch Ultra 2 has exactly one new feature: The panel is a lot brighter under direct sunlight. According to Apple, a maximum brightness level of 3,000 nits is now possible instead of 2,000 nits in its predecessor. We did not notice a difference between the first and second Ultra in the gray Berlin fall but that should look different in the summer sun or while you are out on a glacier. In any case, the flashlight function is a clear indicator of how the display of the Ultra 2 is really quite a bit brighter!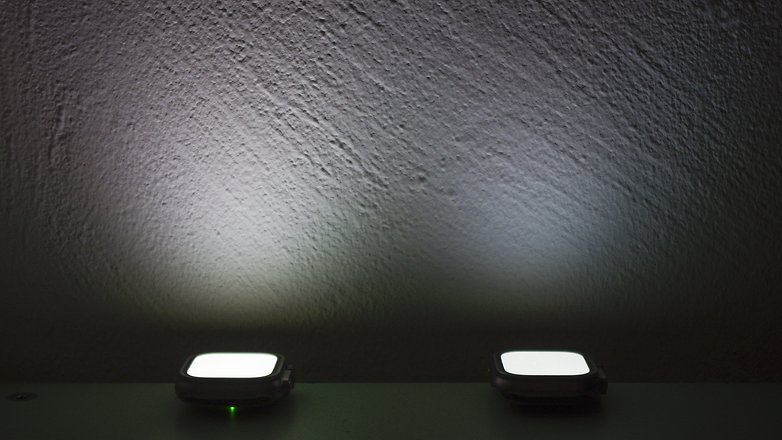 What's more noticeable in reality is how the new minimum brightness of 1 nit makes the Watch Ultra 2 significantly dimmer at night and less dazzling to the eyes. In addition, the smartwatch uses the integrated light sensor on demand to automatically activate night mode. However, this regularly causes you to pull the watch out from under your sleeve with night mode activated during the day before it switches to daytime a few seconds later.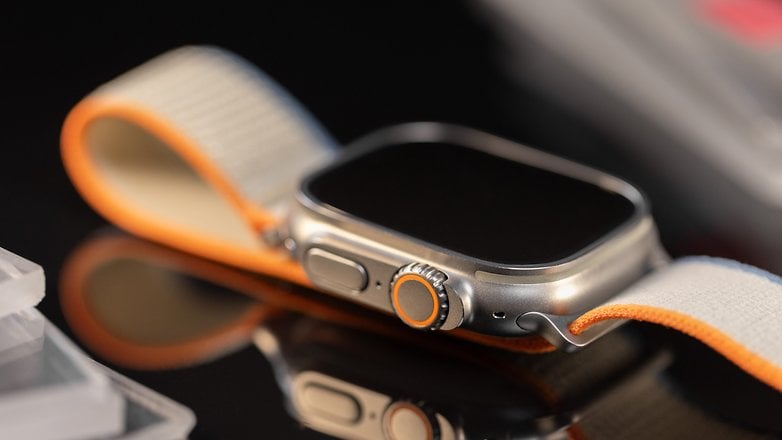 watchOS 10
The software and its smartwatch features are one of the greatest strengths of the Apple Watch Ultra 2. There is no smartwatch on this planet with a similar degree of integration within the manufacturer's ecosystem. With watchOS 10, the gap continues to widen between Apple and its competitors.
---
Pros:
Ingenious watchOS 10 smartwatch operating system.
Welcome changes in the interface structure.
DoubleTap/double-tap is more practical than expected.
Precise location of smartphones via UWB.
Cons:
---
Apple introduced Smart Stack with watchOS 10. This is a widget stack that you can swipe from the bottom of the display with your finger or via the digital crown. Of course, you can determine which widgets are displayed here and their order. However, there are no widgets from third-party providers yet, at least as of September 22.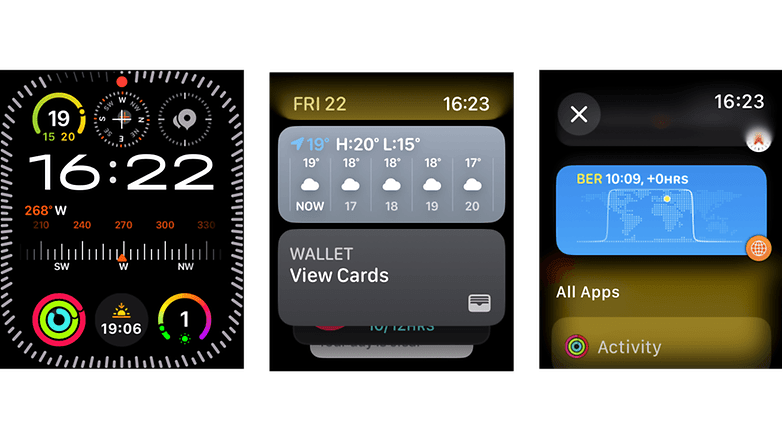 A simple press on the digital crown still takes you to all its installed apps. However, you can now access the quick settings by simply pressing the bottom button. A double tap here will bring you to your Wallet, while a double tap on the top button takes you to recently used apps. Phew!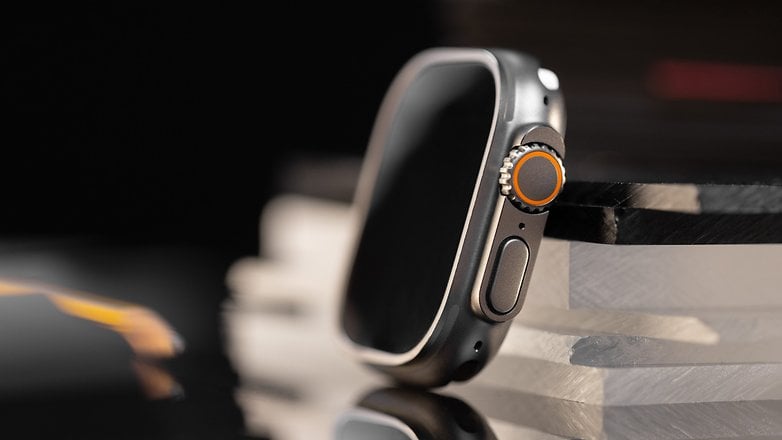 With the update to watchOS 10.1, DoubleTap has finally made it to the Apple Watch Ultra 2. If you were to double-tap using your thumb and one of the fingers on your watch hand, you can trigger various context-based actions. These include:
Launch Smart Stack from any watch face. More double taps scroll through the widgets in the stack.
Answer and end calls. Stop and resume stopwatch. Pause and resume music playback.
Scroll through longer notifications, dictate, and send replies if necessary, even when using third-party service providers like WhatsApp.
Take photos with the camera remote control app.
Snooze button for the alarm clock.
Fortunately, DoubleTap only works when the Apple Watch Ultra 2 is "woken up". Otherwise, my subconscious self would probably have learned within a few days how to push back the wake-up at will and you'd be staring at an empty web page right now.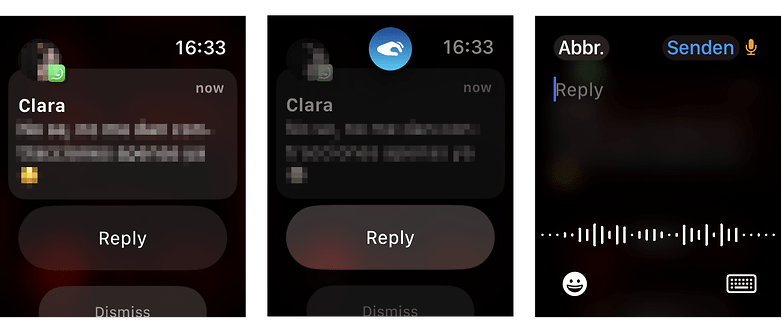 This also effectively prevents faulty operations in everyday life, which of course, can still theoretically occur. If I were to tap my fingers on the table often enough, the Watch Ultra 2 will eventually recognize a double tap. However, this has not happened to me while playing the piano or in other irrelevant situations.
Siri has also learned a few new tricks on the Apple Watch Ultra 2. Thanks to the S9 chip, more processes are now run locally which improves the speed by quite a margin. On average, the voice response to a Siri request now only takes about two seconds instead of about three. Siri now also understands questions about your health data. For example, you can ask, "How long did I sleep last night?" and receive a corresponding answer.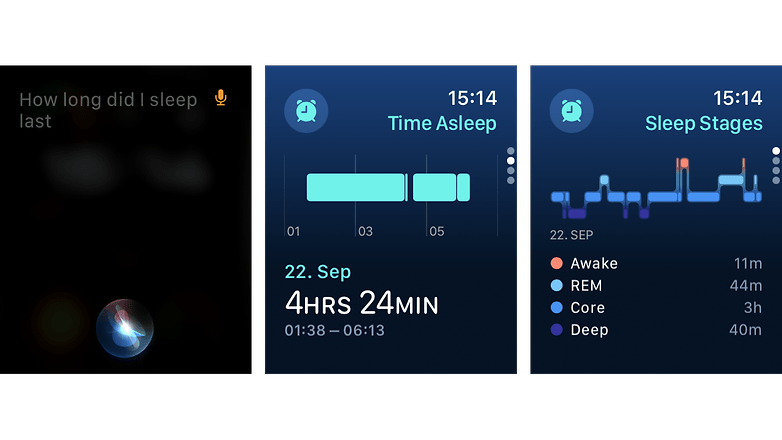 One last point here concerns the second-generation UWB chip, which Apple installs in the Watch Ultra 2. With this, you can precisely locate the other smartphones from the iPhone 15 series that also use the U2 UWB chip. This works directly via the cell phone location icon in the quick settings.
One last point here concerns the second-generation UWB chip that Apple installed in the Watch Ultra 2. With this, you should be able to precisely locate other iPhone 15 series handsets that also use the U2 UWB chipset. This works directly via the phone's location icon in the quick settings.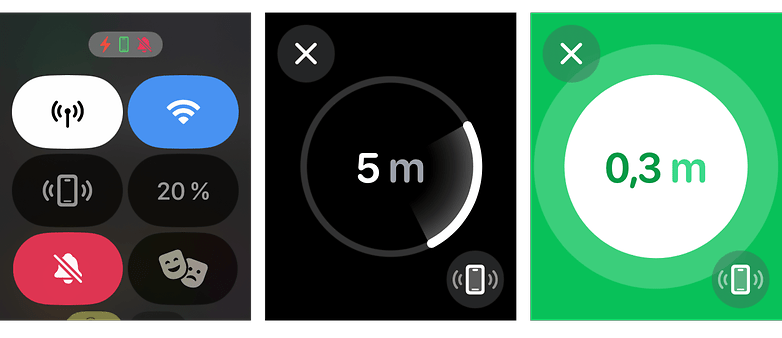 More details about the new software features can be found in our detailed watchOS 10 guide.
Tracking and workouts
The Apple Watch Ultra 2 is a great sports smartwatch for casual and hobby athletes in many respects, but it does not yet come close to the dedicated sports watches from Garmin and its ilk. However, Apple made a big step forward in one aspect.
---
Pros:
Heart rate measurement can be equal to a chest strap.
New features/sensors for cyclists.
Extremely precise dual-band GNSS.
Cons:
Lots of measurement data, but little analysis.
---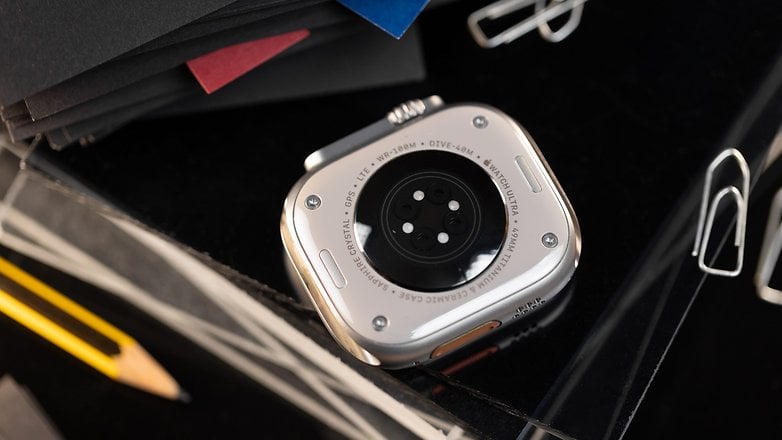 GPS & Maps
The Apple Watch Ultra already had an enormously precise dual-band GPS including L1 and L5 frequency bands, and the Ultra 2 does not disappoint here, either. When running with both Ultra generations on the right and left arms, the number of completed kilometers was always reliably recorded with less than a second's difference between them. Needless to say, the total distance measured is also identical.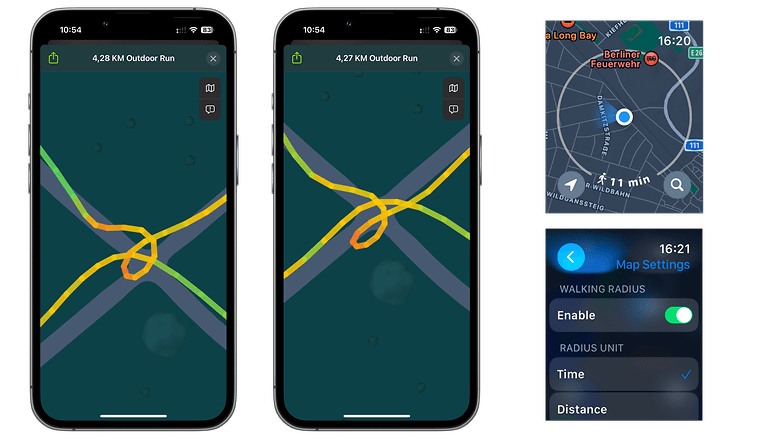 A direct comparison between the Watch Ultra 2 and the Amazfit GTR 4, which admittedly only costs a quarter of the price, shows how impressively precise modern smartwatches with dual-band GNSS are. We attached both smartwatches to a robotic mower and let it run its circles on a lawn measuring about eight by five meters, see the results for yourself: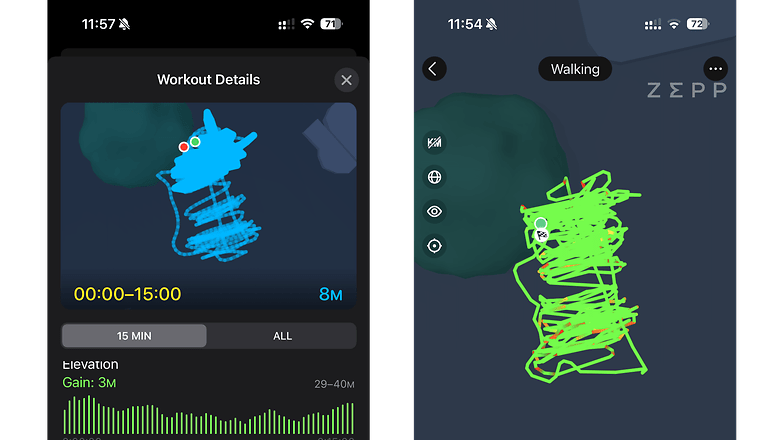 There are also several minor changes to the maps and the compass app. Whenever you are outdoors, the latter saves the locations of where you last had a cellular connection. This way, you know where you can get help in the wilderness if necessary or at least contact friends and family. In addition, the smartwatch now offers offline maps as well as topographical maps and trail recommendations, both of which are only available in the U.S. for now. Beyond that, of course, there are the same great navigation and compass features as on the first Apple Watch Ultra.
Tracking and sensors
The Apple Watch Ultra 2 offers a familiar portfolio of sensors for pulse, ECG, SpO2, and others, and these sensors work very accurately. The first Watch Ultra is still the most accurate heart rate monitor in our nextpit reviews, and the Apple Watch Ultra 2 performed a little better this time. In a direct comparison when training with one Watch Ultra on the right arm and the other Watch Ultra on the left, the new model is a wee bit faster when capturing the heart rate.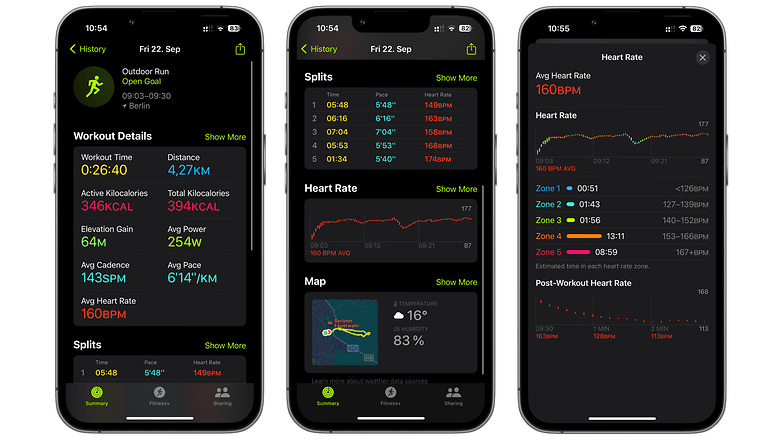 Of course, we also compared the Watch Ultra 2 when exercising with a chest strap system. During a chest workout with bench presses and push-ups, which is a big challenge for optical wrist-based heart rate sensors with the heavy strain and angulation of the wrists, the results were virtually identical. The chest strap delivered a maximum heart rate of 164 beats per minute, while the Apple Watch Ultra 2 had a maximum of 163. The average heart rate was recorded at 123 beats per minute on either device, and it doesn't get much more accurate than that.
And if one wanted to be really precise, I could have connected the Sigma chest strap directly to the Apple Watch Ultra 2. Fortunately, this now also applies to other Bluetooth sensors: The Apple Watch Ultra 2 not only supports chest straps but also different sensors for cadence, speed, and power. It is fitting there are also new workout views that allow cyclists to train based on their power zone, for instance.
At the same time, there are also many sensors that Apple does not yet support, but one can certainly boil that down to their proprietary data formats. For chest straps, for example, only recording the pulse is possible as the Watch Ultra 2 cannot read the running efficiency values of Garmin chest straps. At least Apple also measured running efficiency rates since the first Watch Ultra. However, this is not as accurate on the wrist as on the torso.
Elsewhere, Apple is also opening up its ecosystem, as watchOS 10 has a new workout API that allows third-party apps to create new workouts. For example, you can export the upcoming training sessions from your TrainingPeaks training plan directly as workouts to the training app on the Apple Watch, followed by your customized interval training created directly.
Sleep tracking and recovery
Of course, the Apple Watch Ultra 2 also records your sleep, including oxygen saturation and breathing rate. Together with the automatically recorded heart rate variability and resting heart rate, you can get an idea of how well you are recovering from everyday stress. In direct comparison with a Whoop 4.0 (review), the recorded values are very similar.
However, the same question remains as with the competition: What should I do with all the heart rate variabilities and nightly breathing rates and what conclusions do I draw from them for my everyday life? Whoop tried to solve this question with a personal AI coach based on ChatGPT. That sounds promising at least, but whether that is the right solution or not, you'll read about it soon on nextpit. I would like to see more tangible results from Apple for the Watch Ultra 3.
Battery life and charging
The Apple Watch Ultra 2 offers very good battery life when it comes to a genuine smartwatch. In the review, we managed to have it run reliably for 48 hours one a single battery charge, and even then with intensive use and 30 to 60 minutes of sports per day (without GPS).
---
Pros:
Very decent battery life for a smartwatch.
Can be charged via USB port from the iPhone 15 Pro.
Cons:
No reverse wireless charging via iPhone.
Fast charging is too slow.
---
Sure, users of Garmin smartwatches can only smile wearily at a statement like "Good battery life of 48 hours". However, the Apple Watch Ultra 2 is miles ahead in terms of smartwatch features, especially when it comes to apps and smartphone collaboration. Compared to other, similarly equipped smartwatches (I'm looking at you, Samsung and Google!), the Ultra 2 runs for an almost unrivaled long time.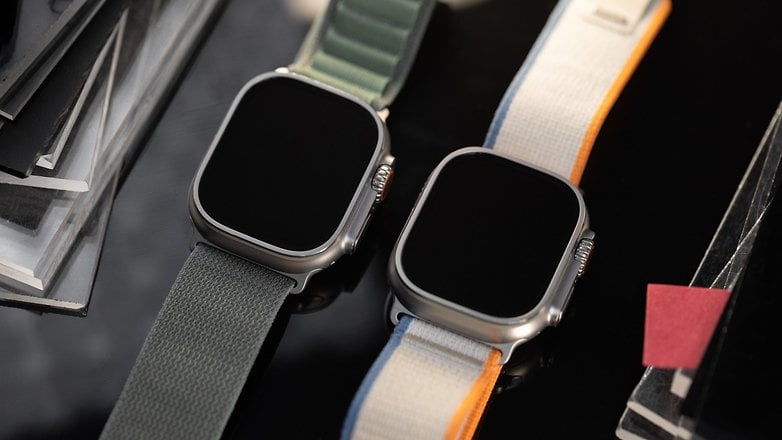 In any case, we reliably obtained 48 hours of battery life during the review duration. From a Sunday evening at midnight to a Tuesday evening at midnight, exactly 2 percent of battery capacity remained without enabling energy-saving mode, albeit with activated notifications, always-on display, and two workout sessions completed.
It is just a pity that the charging speed is still quite slow. When the battery is completely drained, only 39 percent of the battery was charged after being plugged in for 30 minutes. After one hour, you get 69 percent of juice in the tank, and the Watch Ultra 2 was only completely full after exactly 99 minutes. Thus, it charged at least a bit faster than the first generation, but see for yourself in the table below:
Charging speed of Apple Watch Ultra 2 and Apple Watch Ultra in comparison.
Charging speeds of the Apple Watch Ultra compared
Device
Start
10 minutes
20 minutes
30 minutes
40 minutes
50 minutes
60 minutes
Fully charged
Personally, the question that always arises when it comes to smartwatch battery life is: How does charging integrate into my daily routine?
After wearing the watch at night for sleep tracking, I have to charge somewhere around 50 percent each day, and that takes me around 50 minutes. Unfortunately, that's longer than I have to shower and get ready in the morning after sports tracking. In reality, this means that I constantly have to charge the smartwatch somewhere in between, such as when I am working at my desk. Unfortunately, this leads to the Watch Ultra 2 not being fully charged for a longer period of time and not being used.
Yes, all of that is complaining on a high level, but with "only" double the charging speed, the watch would be sufficiently charged on a charging dock in the bathroom for the whole day, while I completed my morning routine simultaneously. At least one improvement here is that I can now charge the Watch Ultra 2 via the USB-C port on the iPhone 15 Pro. However, wireless reverse charging via MagSafe still does not work in 2023.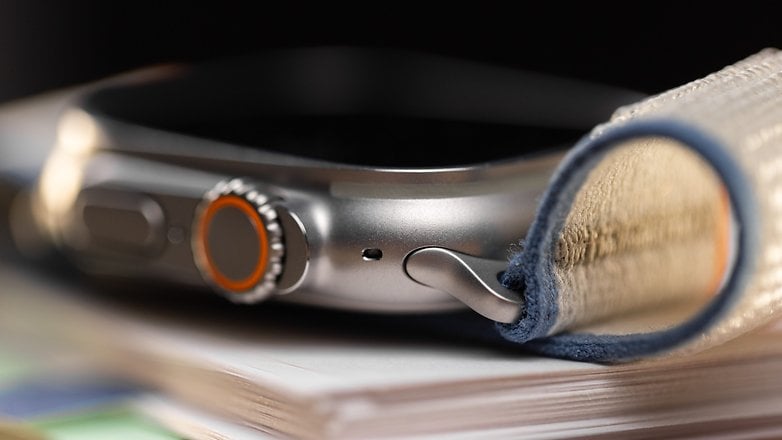 Apple Watch Ultra 2 technical specifications
| | | |
| --- | --- | --- |
| | 2023 model | 2022 model |
| Device | | |
| Image | | |
| Colors | | |
| Size | | |
| Weight | | |
| Display | Always-On Retina LTPO OLED display, up to 3,000 nits, 410 x 502 pixels | Always-On Retina LTPO OLED display, up to 2,000 nits, 410 x 502 pixels |
| Protection | Waterproof (100 meters); IP6X dust protection; MIL-STD 810H | Waterproof (100 meters); IP6X dust protection; MIL-STD 810H |
| Processor | Apple S9 + U2 (Ultra-wideband) | Apple S8 + U1 (Ultra-wideband) |
| Sensors | Temperature, water temperature, blood oxygen, ECG, heart rate, compass, altimeter, accelerometer, gyroscope, dual-band GNSS, ambient light | Temperature, water temperature, blood oxygen, ECG, heart rate, compass, altimeter, accelerometer, gyroscope, dual-band GNSS, ambient light |
| Safety | Accident detection, fall detection, noise monitoring, emergency SOS, international emergency call, siren | Accident detection, fall detection, noise monitoring, emergency SOS, international emergency call, siren |
| Battery life | Standard: 36 h, energy saving mode: 72 h | Standard: 36 h, energy saving mode: 72 h |
| Connectivity | Wi-Fi 4 (11n), Bluetooth 5.3, W3 radio chip, LTE optional | Wi-Fi, Bluetooth 5.0, W3 wireless chip, LTE |
| Check Amazon's offer | | |
| Check Apple's offer | | |
Final verdict
While nothing has changed at all on the outside of the Apple Watch Ultra 2, there are a bunch of new and exciting features with watchOS 10 and the Apple S9 chip that goes on underneath the hood. Since watchOS 10 also brings a large part of the new features to the old model, the decision to upgrade will probably be a very tight one for many Apple fans.
However, the Watch Ultra 2 offers the far brighter and darker display, a U2 chip with precise smartphone localization, and the amazingly practical Double Tap gesture. For the same price, I would definitely go for the Watch Ultra 2.