Is Apple the 'Yes, But...' Company? | Opinion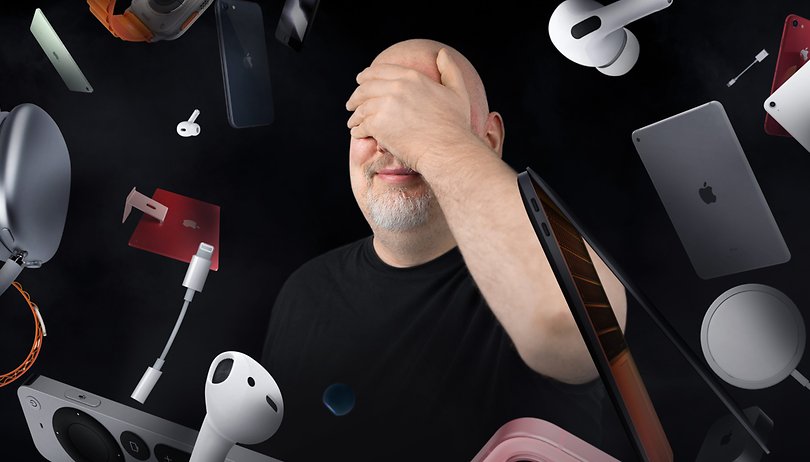 Apple changed the world with the announcement of the iPhone, but it wasn't the only device that sparked a revolution. Whether it's different product categories that Apple dominates, software features that set industry standards, or even the seemingly mundane aspects like product presentations, Apple often stands in a league of its own. There are more than enough reasons to laud the company with the bitten apple logo. Yet, this only underscores the necessity for a candid discussion about why an 'Oh, how cool!' reaction to Apple's offerings is frequently followed by a 'Yes, but...'"
Come a little closer, dear people. I want to talk to you about Apple, but I can only do it by whispering in hushed tones. I don't want to scare the Apple fans at nextpit away. If you were to take a look at our Apple 15 Pro review or the Apple AirPods Pro 2 review, for instance, then you'll know that we have plenty of justified praise for Apple. However, we don't do this blindly or in anticipatory obedience.
This means that we also criticize Apple if and when we think it's appropriate. With that, it brings us to the subject of my little essay here:
— Time and again, Apple has made decisions that leave us scratching our heads in amazement.
— Time and again, Apple has made things unnecessarily complicated.
— Time and again, "great" is followed by restrictive "but...".
What do I mean by that? I'll explain with a few examples that spontaneously come to mind. I'm doing this as someone who really loves technology, but who tends to watch Apple from the sidelines, and I do not use the products myself.
Nevertheless, I would like to emphasize that this is not about taking cheap shots at Apple bashing because it is all too easy to gain views that way. I'm talking about decisions that I assume Apple made consciously and simply do not meet with the approval of Apple users across the board.
USB-C on the iPhone 15: "One cable for everything"... What?
The story about the USB standard is a complicated matter to begin with. Starting with USB 2.0, we now have eight different USB-C standards. USB 2.0, USB 3.2 Gen 1, and USB 3.2 Gen 2. Hardly anyone can wrap their head around it anyway.
So be it: Apple has finally done so. As part of the switch to the globally widespread standard, the iPhone 15 series of smartphones recently received the USB-C port instead of Lightning for the very first time.
The USB-C strategy of the people at Apple is still not entirely clear to me: The new Apple Pencil can use USB, so can the Apple iPad and the first MacBooks have been able to do so since 2016. The AirPods Pro 2 can use USB-C, the AirPods 3 can't, the wired EarPods have USB-C, the AirPods Max don't. And the iPhone 15 series doesn't do anything to help clear the mess.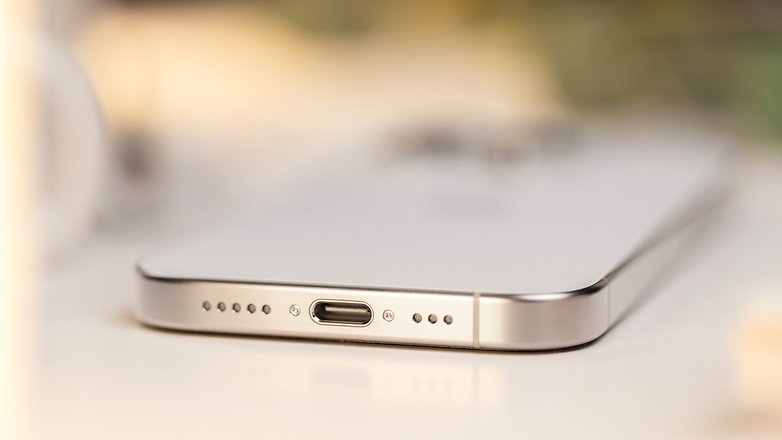 Fortunately, the iPhone 15 Pro and Pro Max support USB 3 and therefore, data transfers up to 10 Gbit/s. At the keynote, Apple made it clear that this is meant for professional users who need to shovel large amounts of data from one point to another.
The only problem is, the matching cable is not included in the package, but you get the much slower USB 2 charging cable instead. With a maximum of 480 Mbit/s (which Lightning also enables), this is fast enough for most of us but possibly not for the professionals mentioned earlier.
However, there is still a "but" when it comes to iPhones and USB: fast connectivity is once again reserved for the Pro class. I get it, Apple, of course: you want to push the Pro series, which is why the better camera and best features come at a higher price. However, to have a two-tier differentiation with the USB port? Come on, Apple, you can do better than that!
Here's a third "but": You can, of course, buy the faster cable from Apple, but then you'll have to fork out another $19 for the short 1-meter cable. Don't even ask how much the longer cable costs. Thankfully, the implementation of the USB standard means you can now also switch to the zillion available cable alternatives from third-party manufacturers.
Apple Pencil: I can do what you can't ...
I briefly mentioned the Apple Pencil above. Incidentally, it's really simply called the Apple Pencil, like the other two before it. After they were given the suffix "2nd generation" and "1st generation", you could perhaps have bet on the "3rd generation" and subsequently lost that bet. It has now become the "Apple Pencil USB-C" and, maintaining the name, it has now been given USB-C functionality for the very first time.
You might get a little confused about the features now. So confused that even Apple thought it was a clever idea to include an overview with an explanation of the features in the press release for the new Apple Pencil, just to be on the safe side: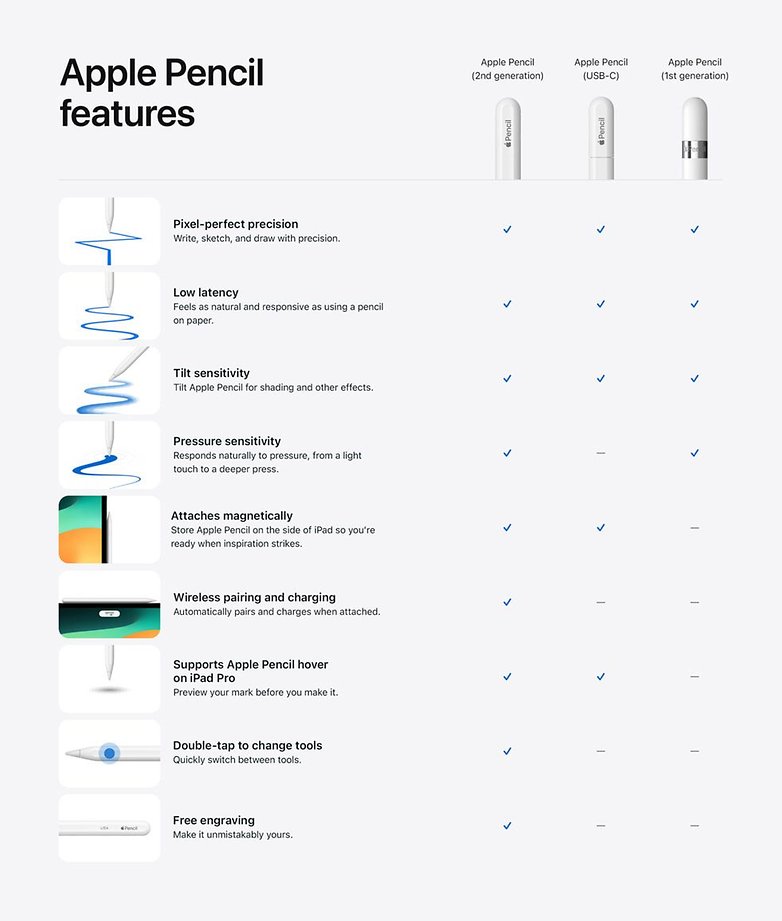 So, it is compatible with USB-C, we've sorted that out. However, it also adopted a few features that weren't available in the first generation and were only introduced in the second. For example, it now attaches itself magnetically to the iPad (at least if it's a compatible model).
Nevertheless, while the second-generation Pencil also charges, the cheaper USB-C model unfortunately does not. Double-tap functionality? That is also unavailable! The Pencil even lacks a feature that was available in both the first and second generation: pressure sensitivity.
So have fun figuring out which iPad is compatible with which pen and which pen has whatever function you want on board. Did I mention that the 10th generation iPad only works with the old Apple Pencil, which still has to be charged via a Lightning connector, so you have to buy an extra dongle, which Apple fortunately has on sale for $29?
AirPods Pro 2: I don't think I'm hearing right!
What else does he have to criticize about the AirPods Pro 2? Don't worry, I'll tell you. And yes, you're right: they're not on our list of the best in-ears with ANC by chance!
We were absolutely delighted with the ANC capabilities of the AirPods Pro 2. Nevertheless, our jaws dropped in horror when we realized that not only do the AirPods Pro 2 not support HD audio codecs such as aptX HD, LDAC, or LHDC beyond AAC, but the fact that they do not support lossless audio is even more serious.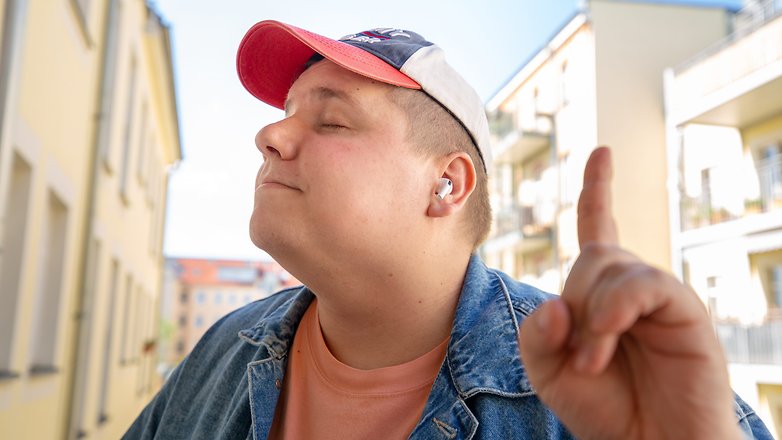 So Apple builds sensationally good earphones with strong active noise-canceling and has its own service, Apple Music, that offers lossless audio. To think the company's best in-ears labeled as "Pro" simply cannot support lossless audio. Shame on you, Apple!
ProMotion displays on the basic iPhone? Not a chance!
Those living in the Apple bubble do not like to hear it, but unfortunately, it's the sad reality: not every hardware gimmick and not every software function was invented by Apple. It's often the Android competition that leads the way, but that's okay because both sides inspire each other and push each other to come up with newer innovations.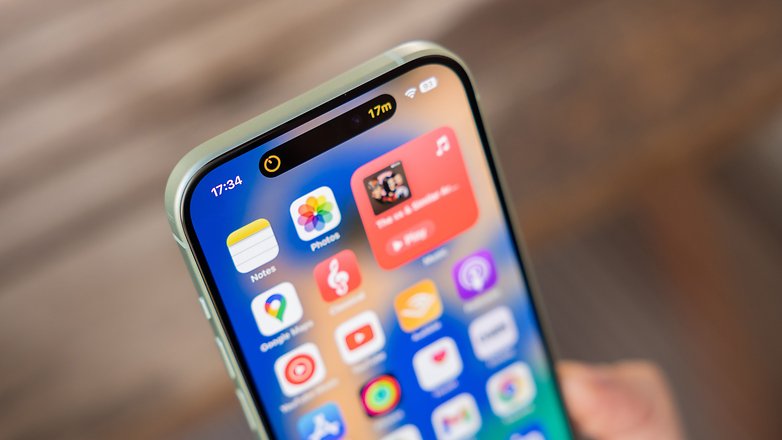 An adaptive refresh rate of 120 Hz is a story where Android was simply faster. In 2021, however, Apple and the iPhone 13 series devices were also armed with that. Be that as it may: beautiful, fluid presentation on a powerful display tends to leave connoisseurs clicking their tongues in approval. Okay, not everyone is thrilled because the iPhone 13 (review) was armed with a 60 Hz refresh rate display instead.
Unfortunately, that's the way it is sometimes at Apple: to keep the Pro models rolling, certain new features are only available in the higher end range. That's how Apple ended up ... oh wait, not with the iPhone 14 (review). The iPhone 14 and 14 Plus also bobbed around at 60 Hz. But surely they're not going to do the same with the iPhone 15...oh God, seriously?
Yes, it is a fact: the iPhone 15 (review), a brand new premium smartphone from Apple, is also content with a brisk 60 Hz refresh rate. Meanwhile, Xiaomi in far-away China would probably be ashamed to launch a dinky egg timer with a 60 Hz display on the market today.
iPhone SE: Displays and design from the old days
Let's end my little "walk of shame" with the iPhone. Fortunately, the do-gooder from Cupertino has long been offering us iPhones for those who are on a tighter budget. The iPhone SE was launched in March 2022 with a fair MSRP of $429. This means that you get a real iPhone for little money, which with its A15 Bionic SoC offers a rich performance that you hardly have to hide from real flagships even today.
But you've seen through the structure of this article, so here comes another big "but". Perhaps I don't need to explain that too much. Instead, I'll let you take a look at the device for yourself: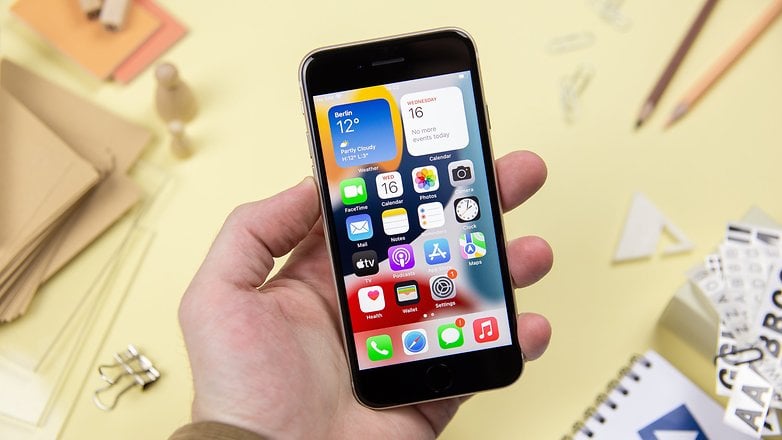 Looking at the device really made me boil with anger all over again. 2014 called and wants its iPhone design back. In fact, we are dealing with a display that we know is the same as the iPhone 8's, which also dates back to even older models.
LCD instead of OLED, only 1,334 x 750 pixels resolution, and even the Gorilla Glass that the iPhone 8 (review) had was missing. And then there's the old-fashioned design with super thick bezels at the top and bottom.
The battery is also rather disappointing, and 64 GB of storage space is not very competitive in these times. But hey, maybe I just don't understand what more conservative Apple fans might want: A powerful smartphone with a decent camera in a vintage look, who knows?
So, I'll calm down a bit now. I think there are still a bunch of examples that could have been mentioned here. This is especially so if you were to look back a few years further, the dark abyss is very real when we think about dongles and missing connections and similar jokes. However, let's leave it at that for today, as the excitement is not good for my fat heart.
Can you understand why I'm wondering about Apple's "yes, but" policy? Or do you have any other examples where, despite your love of Apple, you wonder what the company was thinking again? Just let us know in the comments, but let's have a fair discussion!