Apple Co-Founder Hates Patent Dispute, Loves Galaxy S3's Camera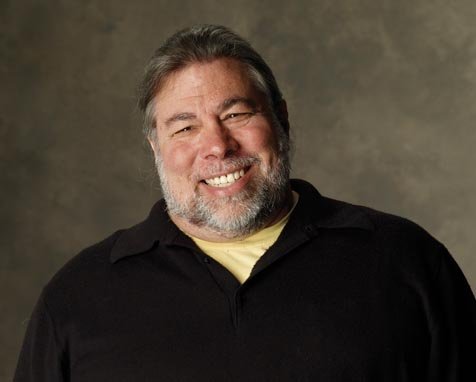 At least one person connected to Apple seems to still have their brain intact. Yesterday, Apple co-founder Steve Wozniak spoke out about the ongoing legal drama between Apple and Samsung. Woz is a general tech enthusiast, not an Apple fanboy, and he had some choice words for the way Apple is currently handling its court cases against Android. When asked what he thought of the direction Apple is heading, Woz replied:
"I hate it. I don't think the decision of California will hold. And I don't agree with it– very small things I don't really call that innovative. I wish everyone would just agree to exchange all the patents and everybody can build the best forms they want to use everybodys technologies."
Wozniak then went on to say that he hoped the iPhone 5 took "as good a picture as my Samsung Galaxy S3," which is hilarious given the fact that the rest of Apple seems to want to firebomb Google's headquarters. But the Woz still plans on picking up Apple's latest phone, saying the company took some "important steps" in advancing the latest iteration of their flagship device.
All of which is perhaps unsurprising: most engineers are deeply skeptical of software patents. In fact, 80% of all software engineers don't even think software should be patentable at all. While Woz's views may seem outlandish compared to those held by Apple's legal team, he's actually speaking for a majority of the folks who design smartphones for a living.
That said, Woz hasn't actually worked for Apple since 1987 (EDIT: even though he remains on the company payroll), so it's not like his views are going to change anything at the company. It's just interesting to think that even one of the founders of Apple doesn't like where the direction where his old company is going. In fact, he hates it.