Anker Soundcore Model Zero review: Hi-Res sound with few gimmicks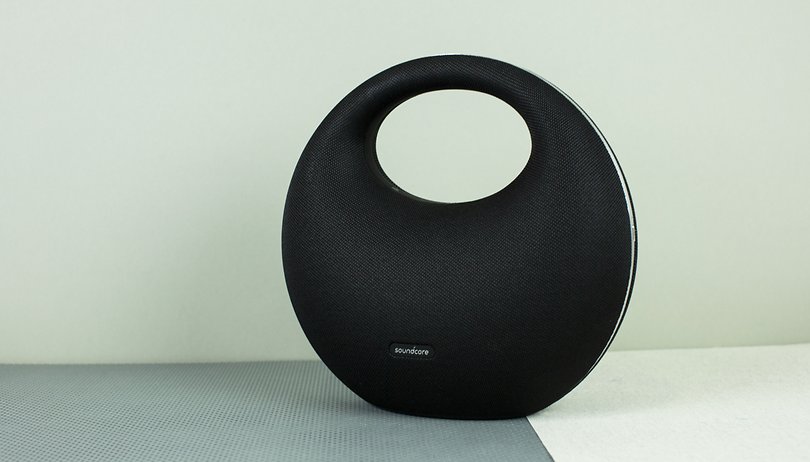 Anker Innovations is not shy about being stuck in an increasingly competitive market for portable Bluetooth speakers. Its Soundcore Model Zero, now available in the UK, offers a slick design, Hi-Res audio and not much else - that's a good thing to many.
Good
Hi-Res audio is mega

Solid build

Super portable

IPX5 waterproof
Bad
No Google Assistant or Alexa

Soundcore app is limited
Competitively priced
The Anker Soundcore Model Zero is available in the UK for £159.99. That's around the same money as a Marshall Killburn or a Bose SoundLink Revolve in the portable speaker market - neither of which feature as many speaker drivers as this. If you live in the US, you can buy the Model Zero direct from Anker for $199.99.
The kettlebell speaker that packs a punch
The Soundcore Model Zero comes in a unique, portable design. I've been referring to this in the office as "the kettlebell speaker". It's a rock-solid build and design that looks at home in both your living room or when taken outdoors.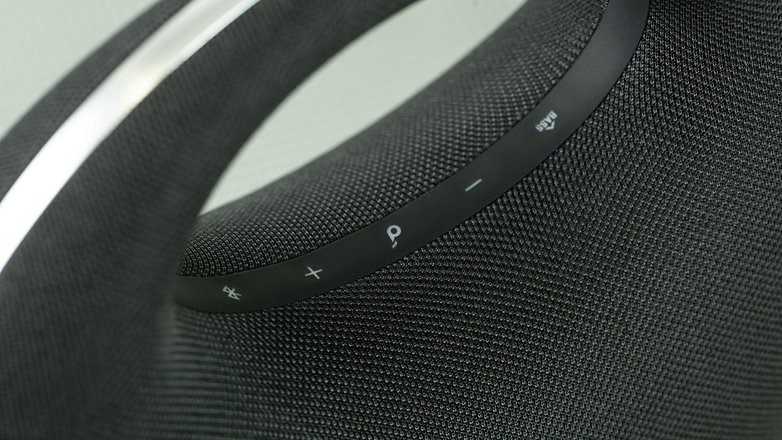 Anker has packed two 63mm bass speakers and two 19mm treble speakers, each running at 15w, into this making the Model Zero a 60w sound machine. The whole package weighs about 2kg which, combined with its easily carriable form, make it a doddle to take almost anywhere. It's also IPX5 certified against water, so you'll have plenty of time to save it from damage if a sudden downpour ruins your picnic.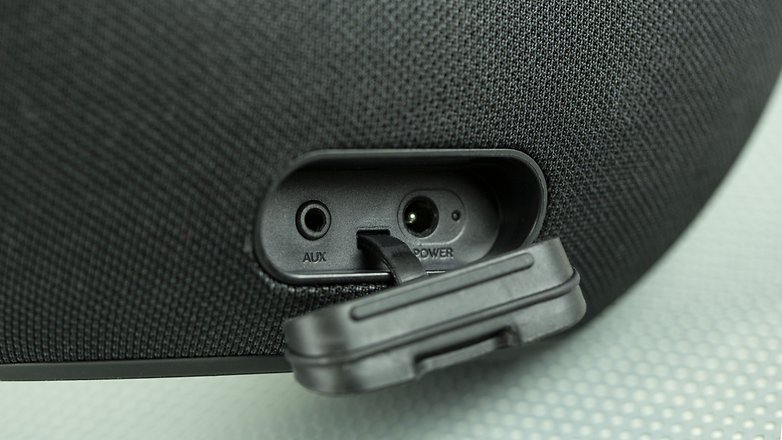 Around the back, there is a DC power port for charging and an AUX-in port for hooking up an audio input using a 3.5mm jack. The ports are protected by a tightly sealing rubber cap to stop dirt and water getting in.
Sounds best at high volumes
The Soundcore Model Zero is Hi-Res audio certified, meaning it can deliver sounds at higher than 44.1 kHz sample rate and/or higher than 16-bit linear bit depth. To a non-audiophile, Hi-Res audio is what FHD is to display quality but to sound. The results are impressive, and the Model Zero delivers punchy mids and enough bass to know it's in the room.
Speaking of bass, the speaker features BassUp technology to provide more low end. This can be turned off and on via a button or the integrated Soundcore app, although I don't know why you would turn it off. The sound is noticeably thinner and lacking in presence without the bass boost. Turn it on, leave it on, and you'll be happy. I did notice a little bit of a delay when streaming music from my Spotify app and then adjusting the volume with the slider in the Soundcore app. The delay disappeared when I just used the volume controls on the side of my phone though.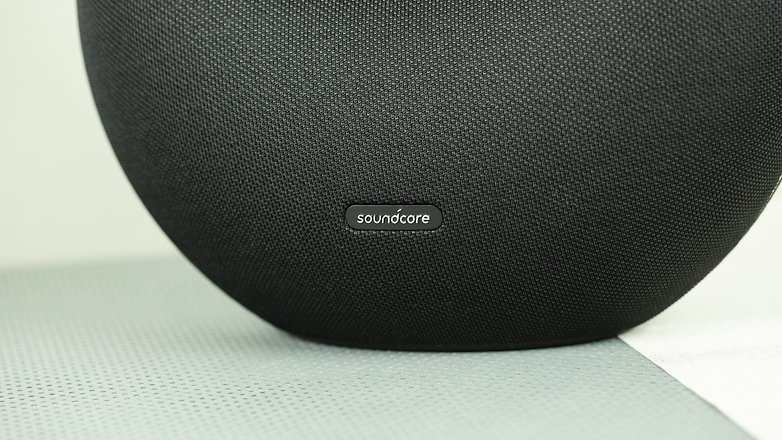 My only real disappointment with the sound quality on the Model Zero has been how it performs at low volumes. The sound is not bad when its get quieter, but it is a little empty. This thing just sounds so much better when the volume is above half way. The EQ settings in the Soundcore app could also be a little more in-depth.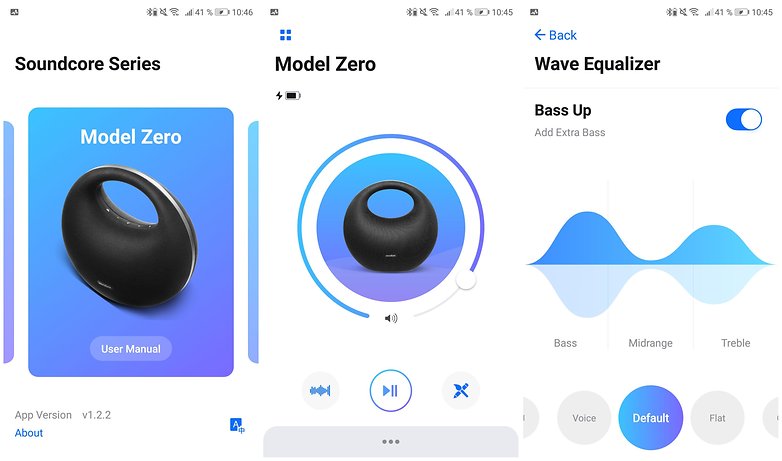 Unfortanley, the Model Zero does not support Google Assistant out of the box. The speaker does not support Wi-Fi or have a microphone. A Wi-Fi enabled version with a microphone and full Google Assistant support called the Soundcore Model Zero+, is coming. It will cost $50 more than the regular Soundcore Model Zero.
Enough battery life for partying outdoors
Anker says the Soundcore Model Zero takes around 3 hours to charge and for that, you'll get around 10 hours of playback. I found no reason to doubt these numbers during my tests. That's more than enough to get you through an afternoon in the garden or down the park. It's not the best battery life on the portable speaker market, however. The Kilburn II, which costs $100 more than the Model Zero, lasted for around 18 hours of playback during our tests.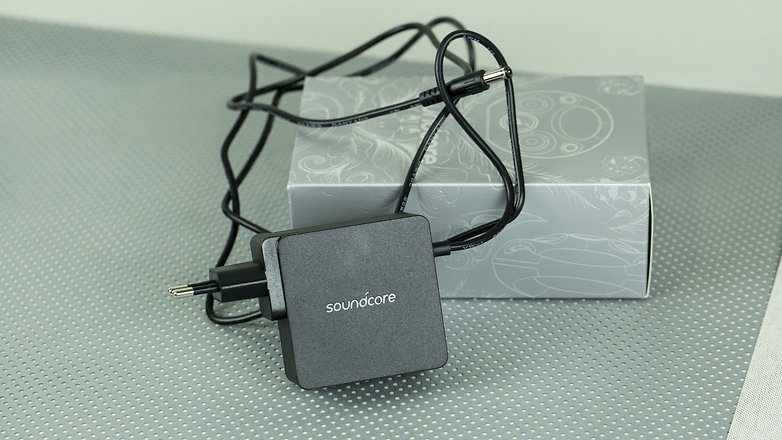 Of course, as always when evaluating battery life on portable audio speaker, volume is everything. Play the thing at full blast and you can expect the battery life to drain quicker as the speakers work harder to move air.
Final verdict
The Anker Soundcore Model Zero is a quality little package for consumers who just want something that is portable, loud and sounds great. If you are looking for Google Assistant integration or a wealth of fancy features, then wait for the Model Zero+ or check out the Google Home or Amazon Echo Sub stuff. For picnics, garden parties, or just blasting out some Britpop whilst cooking dinner, the Model Zero delivers.