Android users are happier with their OS than iPhone users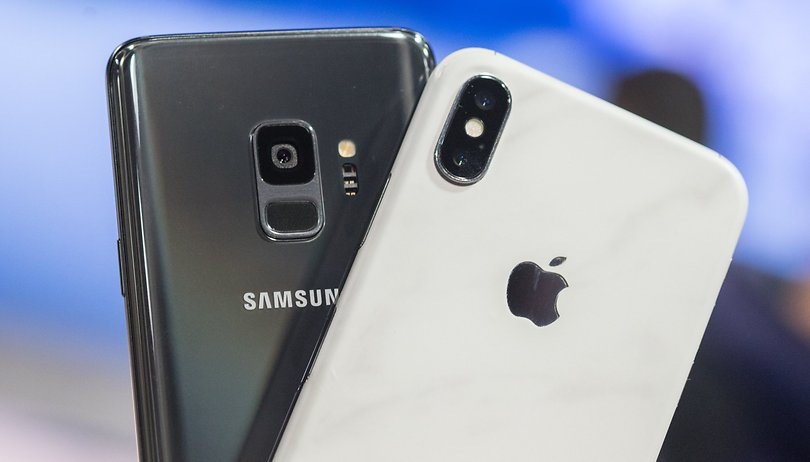 The loyalty of Apple fans is legendary, but a new report says the tables have turned. Android has caught up and even surpassed Apple in terms of customer satisfaction and loyalty for years. Step aside, iOS.
The market research firm CIRP has been investigating customer satisfaction with mobile platforms for years. It has found that Android is now outpacing iOS for a long time now, and there's no sign of things shifting back to the way they were before. Since the summer of 2014, Android users have been happier than Apple users, at least in terms of by customer retention.
Android has had higher customer retention for years
The data from CIRP represent an average: for iOS, the range is 85-88%, and for Android, it's 89-91%. Of course, some small fluctuations are to be expected, but the general trend holds strong. Android customers are a bit happier with their choice of system than the Apple fans.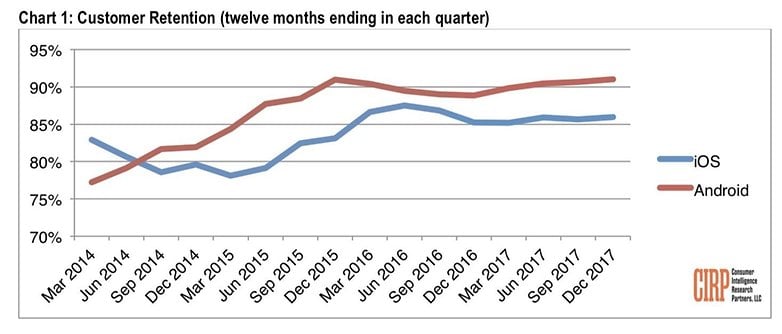 The users have to bring the money
Customers have chosen their sides and are more or less locked into their ecosystems, and the market is nearly saturated. Now Apple and Google aren't looking to win over users anymore, the firms are looking to monetize those customers. Google has an expensive to maintain, proprietary ecosystem of diverse content that works by incentivizing users to spend money on apps, games, movies and music. Apple's strategy is a bit more straightforward: lock them in the Golden Cage.
With high overall customer satisfaction on both sides of the fence, it's becoming difficult for both Apple and Google to persuade users to switch teams to a different OS. The number of Android users who switch to iOS is often brought up by Apple fans. But, since Android has more users than iOS, the number of users moving to iOS will obviously be bigger, as there are simply more of them to start with, so it's actually a weak argument.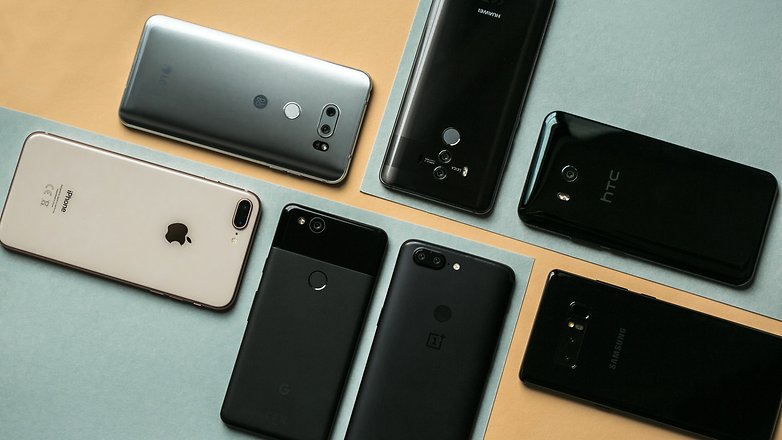 What's your story? Have you changed platforms?
Have you already made the change from Apple to Android, or vice versa? Maybe even more than once? Tell us in the poll so we can have an idea of the 'change rate' of AndroidPIT readers, and share the whole story in the comments! How did the change go?