Android 9.0 Pie: the final version and new features are here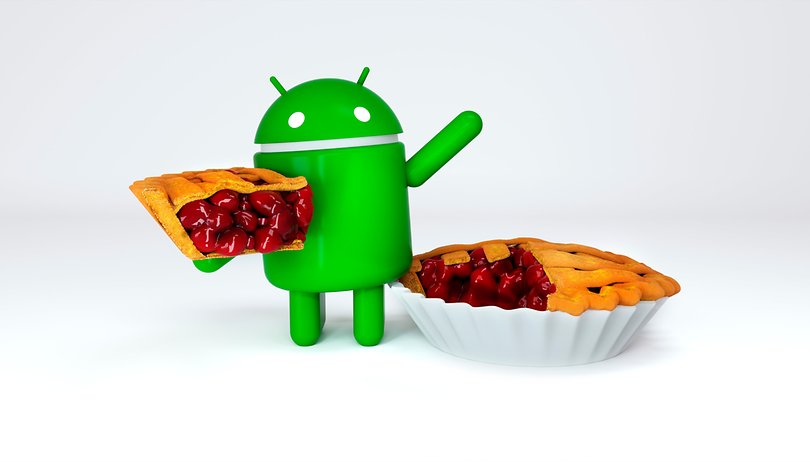 Android 9.0 Pie comes this year as the successor of the outstanding Android Oreo. The update likely won't blow you away, but it still brings some interesting new features. It's rolling out to Pixel devices already, and it will come to devices which participated in the beta by the end of fall. For more details on the final release, see our full news article.
What new features come with Android 9.0 Pie?
After several betas, we now know what the key features of the final version of Android Pie are all about. The key themes of this version of Android are simplicity, intelligence and the trend of digital well-being. Here are the most important new features:
Improved navigation gestures
Android 9.0 Pie gets back to basics with a fresh, minimalist interface that incorporates some simple new navigation gestures. These new gestures are clearly meant to be intuitive and may even remind you of the iPhone. Overall, they may take a bit of getting used to, but seem like an improvement.
Here are some of the new gestures:
Tap: access the home screen
Long press: launch Google Assistant
Drag up: access to the recent apps screen
Full Scan: access to the app drawer
Swipe to the right: scroll through recent apps
Back button: go back (only appears in apps)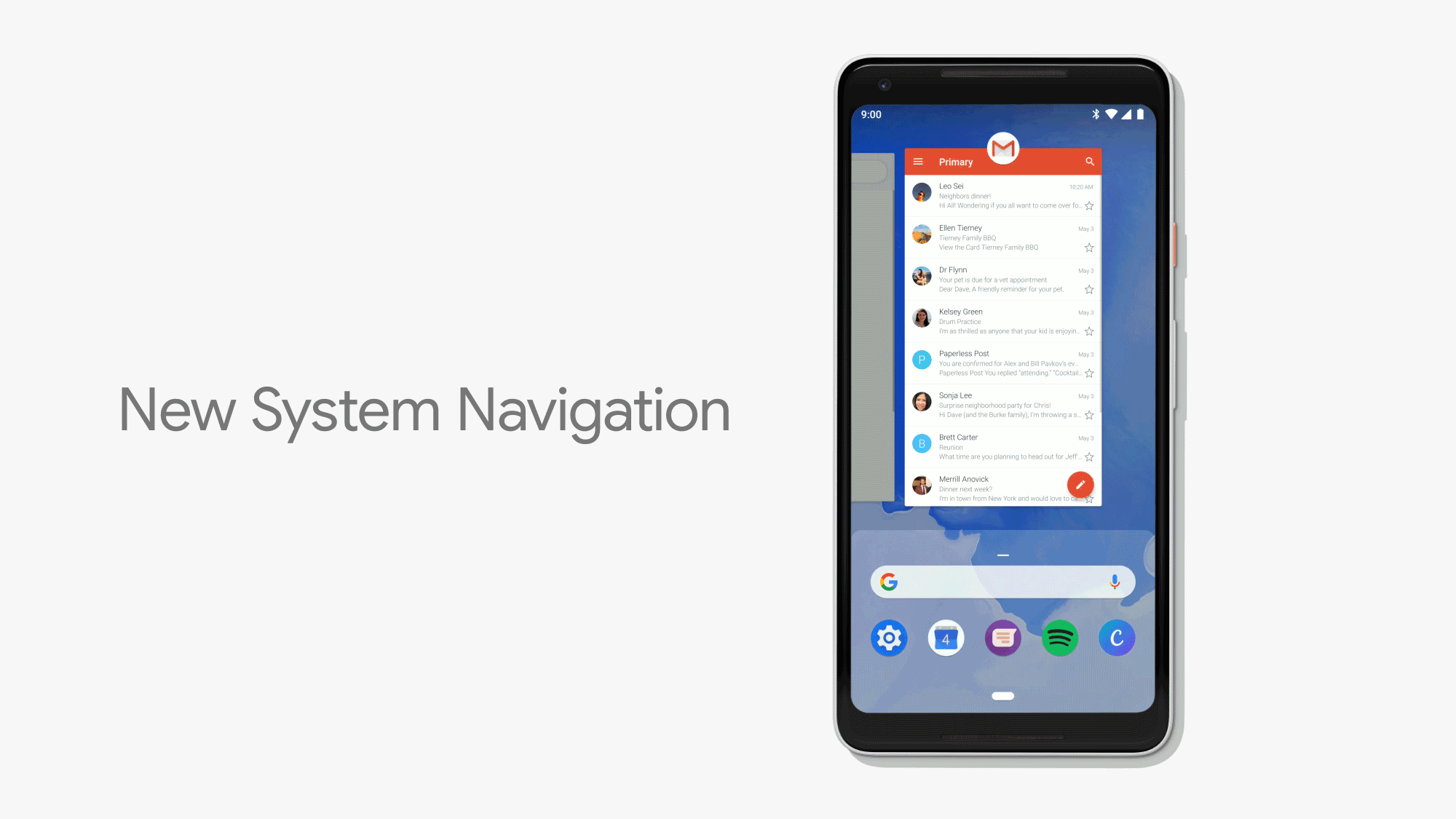 AI-improved battery optimization
A new feature called adaptive battery uses AI to optimize your energy consumption according to your app usage. It recognizes which apps you're actively using, frequently using, frequently using together as a set or rarely using. With this information, it intelligently limits which apps are able to use up your battery life. It prioritizes everything based on your individual usage, and we can't wait to see how well it adapts over time.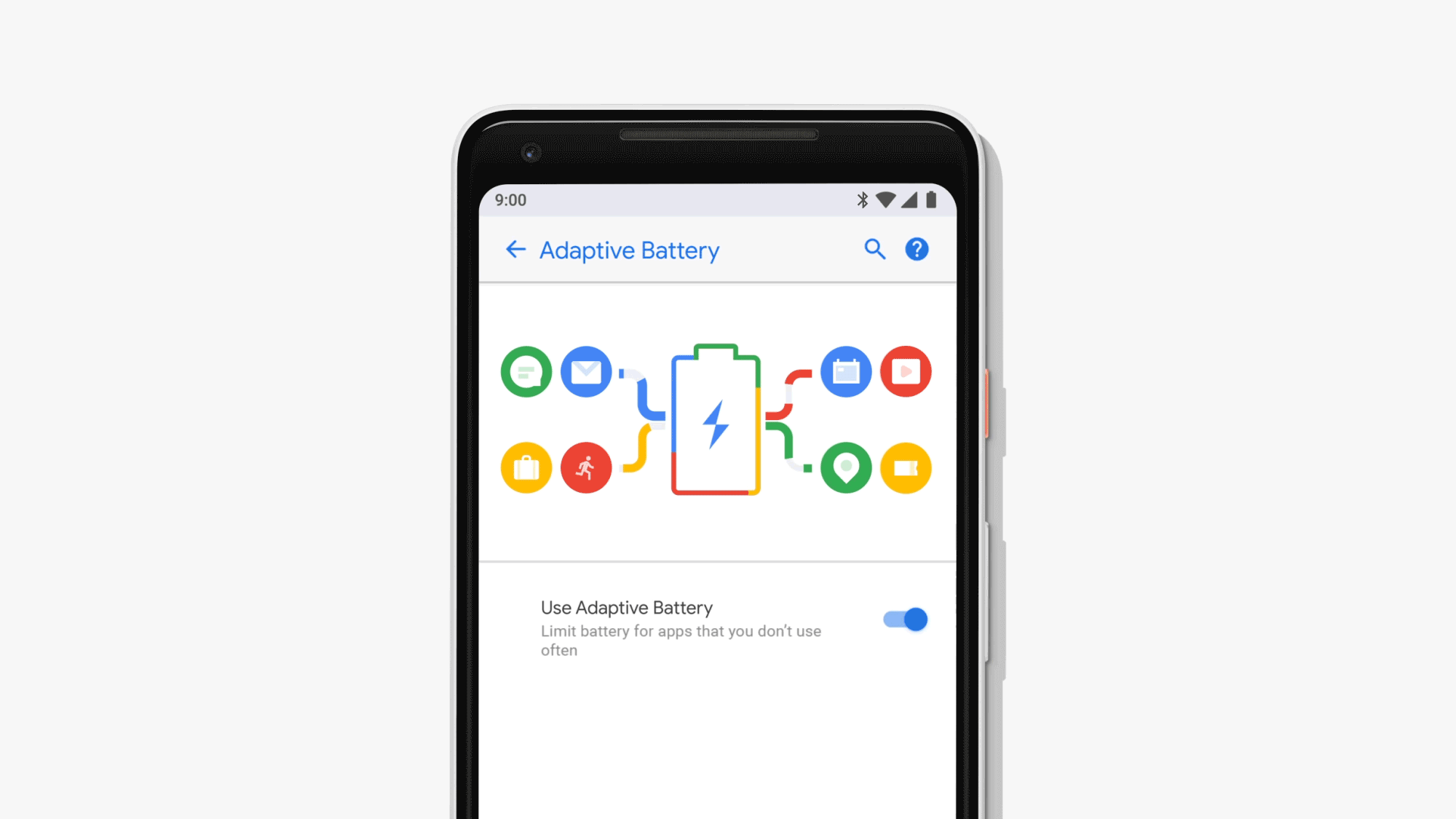 Actions directly from apps
The new app actions give you smarter ways to access functions that are usually buried within apps. As you can see in the GIF below, Android can anticipate and suggest a quick app action to call a frequently contacted person or to listen to Lady Gaga on Spotify. This seems like a very useful and practical feature addition.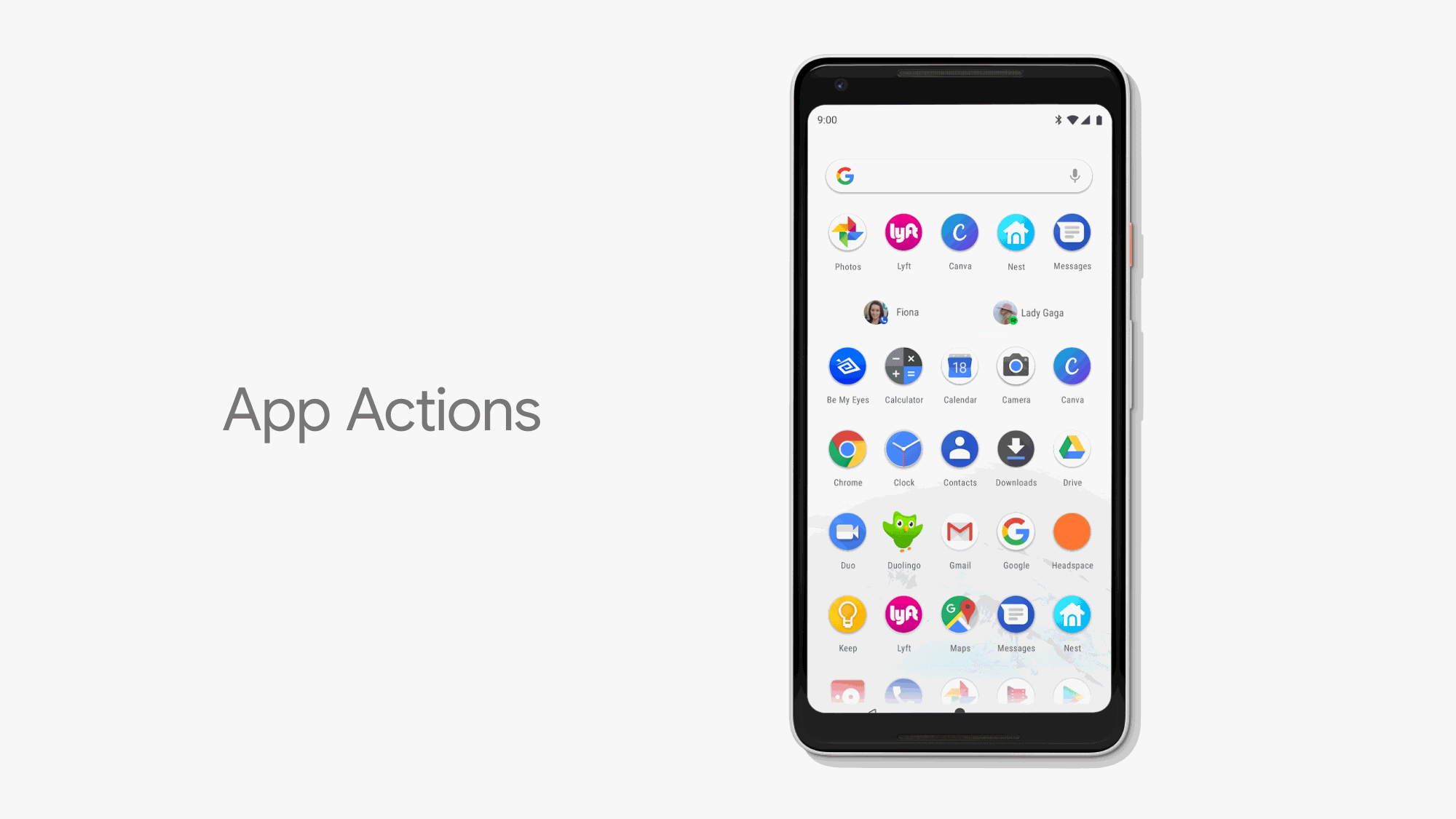 Digital well-being
Google announced early on that Android Pie would integrate features geared toward helping users develop smart habits when it comes to smartphone usage. In the final version of Android 9.0 Pie, Google made good on that promise with the Dashboard, which shows different views of your app usage, the App Timer, which gently reminds you when you're wasting time scrolling, and Wind Down, which turns your screen black and white to make it a bit less enticing before bed.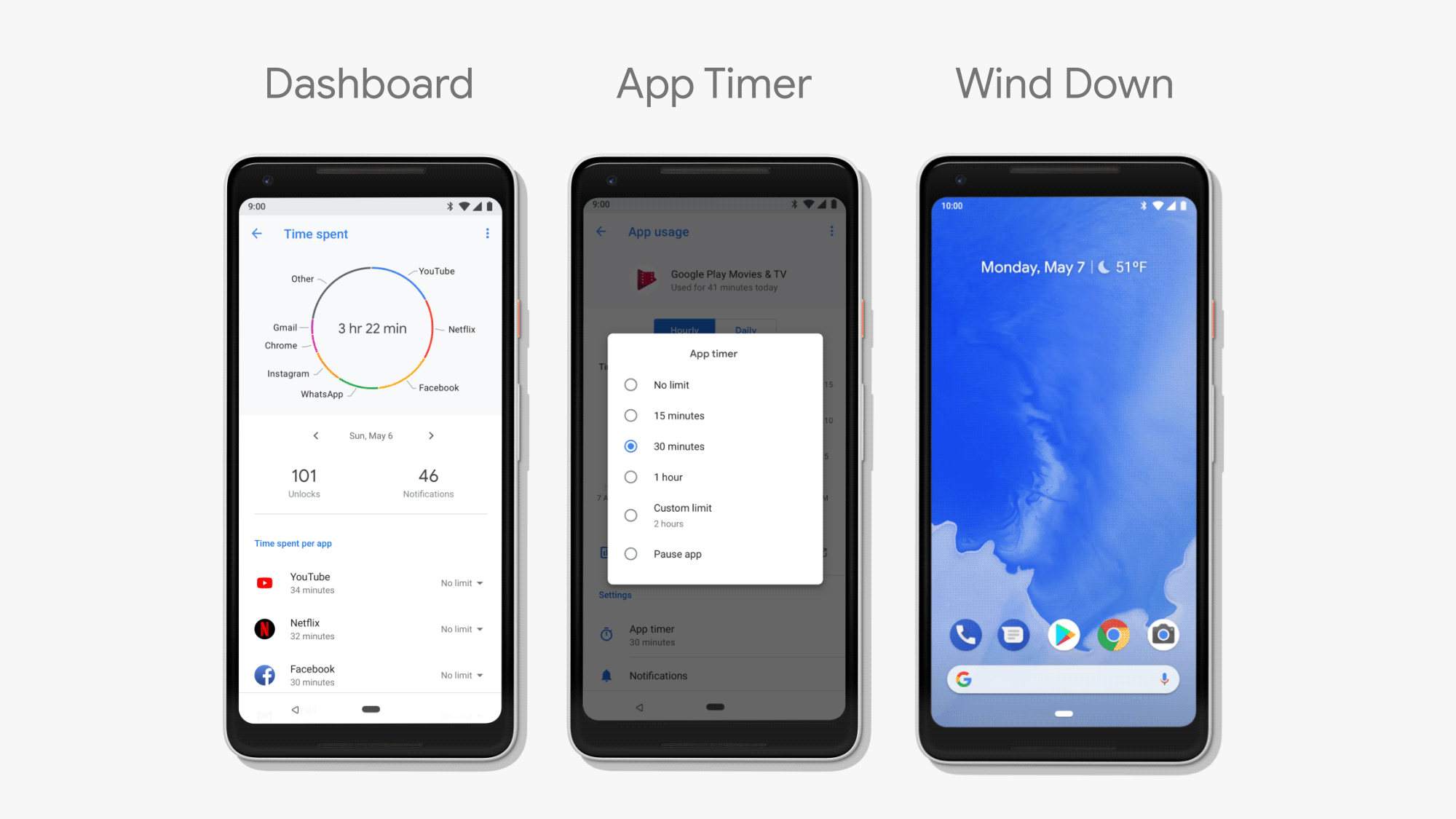 Preliminary conclusions
Android 9.0 Pie isn't as big of a leap as Android Oreo with Project Treble or Android Nougat with faster updates, but it's full of great improvements nonetheless. At the level users will be able to take notice of, it's simpler, smarter and focused on digital well-being in a way that many will appreciate. We look forward to spending more time with the final version to assess its high and low points in more detail.
What do you think of Android Pie so far? Have you been able to try it yet?