KitKat vs Android Marshmallow comparison: which version is better for you?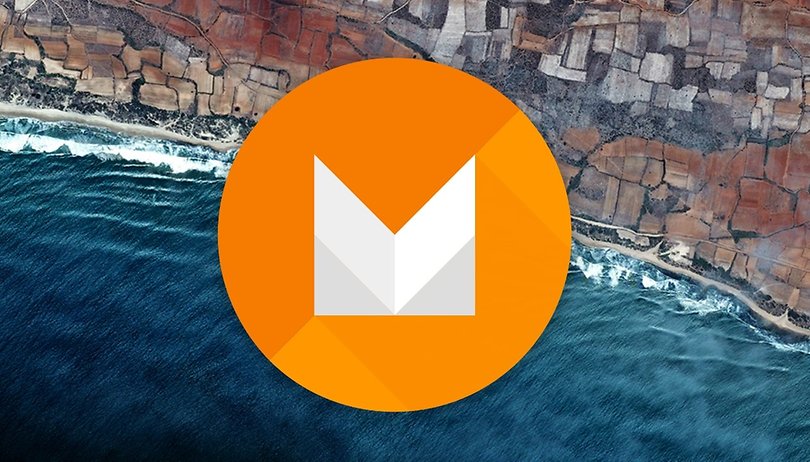 Nearly 40 percent of Android devices are still running Android KitKat. Many of them should be perfectly capable of running Android Marshmallow as well. Should you upgrade if your device is one of them, or get a brand new device when Android Marshmallow officially ships? Find out in our Android KitKat vs Android Marshmallow comparison.
Which phones will get the Android Marshmallow update first?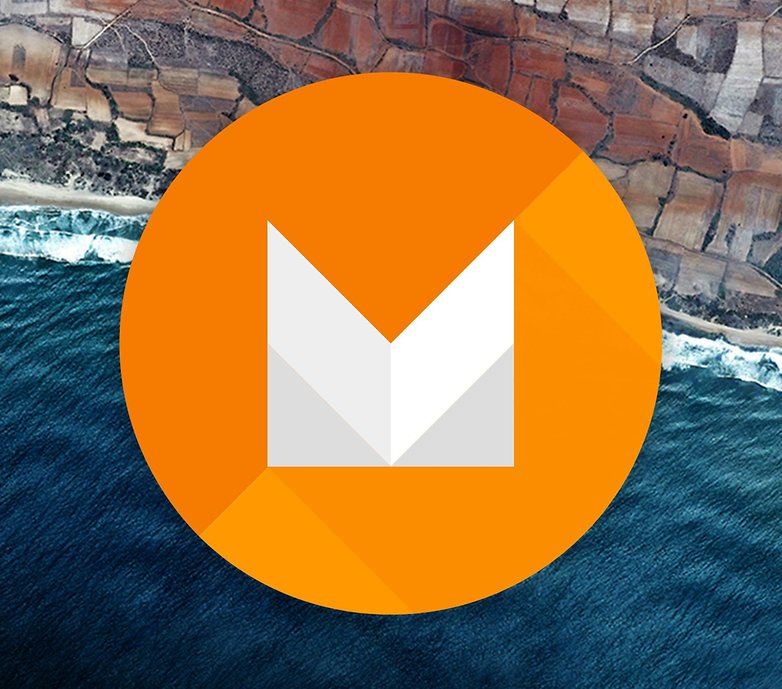 Android KitKat vs Android Marshmallow comparison: design
Android Lollipop introduced some big changes to the way Android looks and feels in the form of Material Design, and Android Marshmallow looks much the same. It's a flatter, modern, more grown-up look that we think works really well.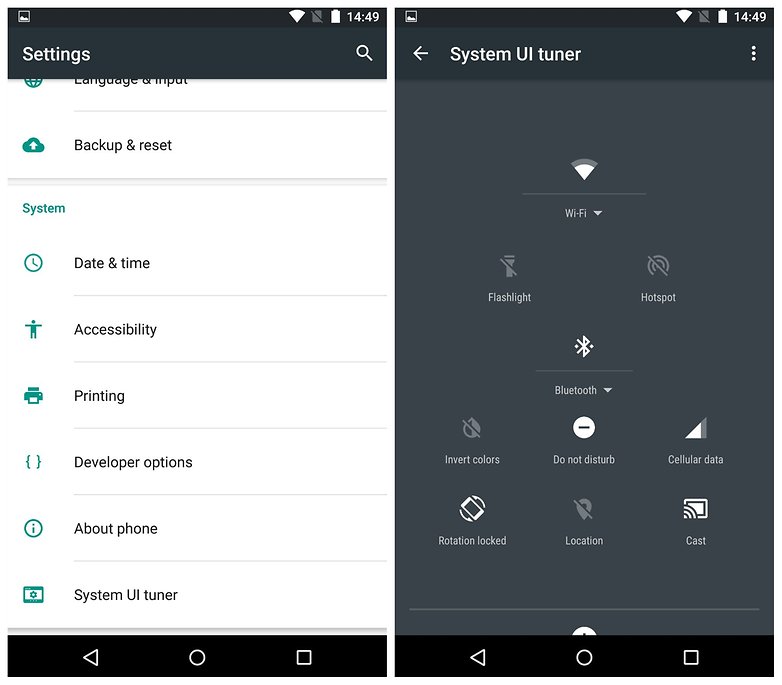 Android KitKat vs Android Marshmallow comparison: hardware
Android Marshmallow supports several new hardware features including fingerprint sensors, 64-bit processors (which Lollipop supported too, but KitKat is a 32-bit operating system only) and USB Type-C connectors.
It needs more memory to operate - where 512 MB was the minimum recommended RAM for KitKat, the minimum RAM requirement grew to more than 1 GB in Lollipop for devices with larger, higher density displays - and it's designed to work with Android Wear devices, which didn't exist when KitKat was launched.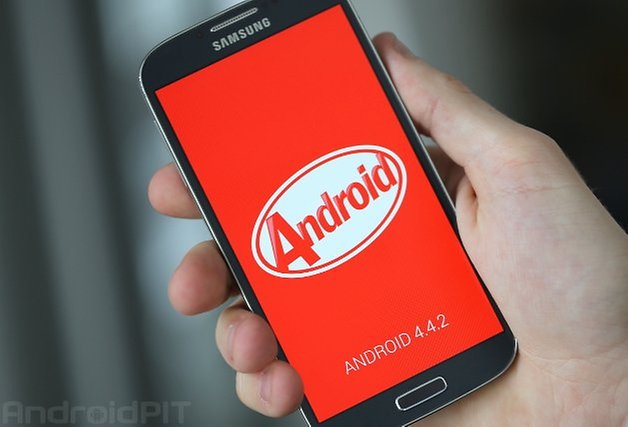 Android KitKat vs Android Marshmallow comparison: battery life
With Android Lollipop, Google made some massive changes - and in particular, it changed the runtime from Dalvik to the more efficient ART. The runtime is the bit of Android where apps run, and by changing it and optimizing the system Google managed to make Android Lollipop much better for batteries. In most cases, people who upgraded from KitKat to Lollipop found their batteries lasted longer.
With Android M, Google has continued to look for ways to make battery life better. One of the ways it's doing that is with a new feature called Doze, which it says could as much as double standby battery life (which, in our experience, is absolutely true).
Doze uses your device's motion sensors to see if it's been sitting idle for a while, and if the sensors say that your device hasn't been moved recently then Doze starts shutting down power-hungry processes that aren't currently needed. There's no doubt that Android M is much more energy efficient than Lollipop, let alone KitKat.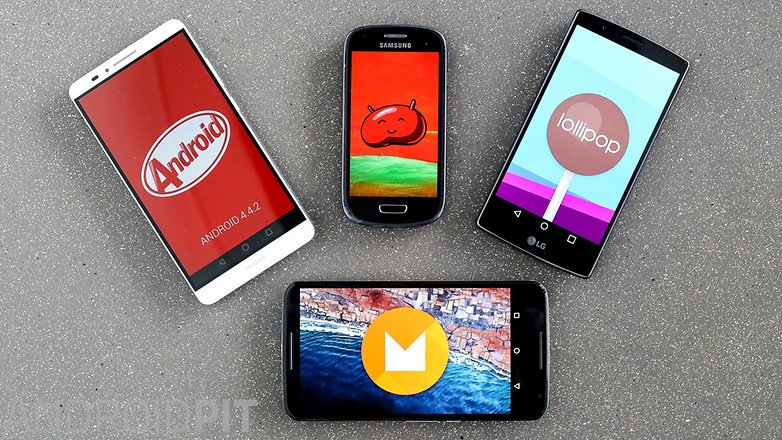 Android KitKat vs Android Marshmallow comparison: features
Android M introduces some interesting new features on compatible hardware. The biggest new feature is arguably Android Pay, a refreshed version of Google Wallet that enables you pay for things through the magic of NFC. It works for online and in-app purchases too.
Google Now has been improved too, and the new Google Now on Tap brings it inside apps - and that makes it much more useful, because it'll be able to give you relevant information based on what you're doing.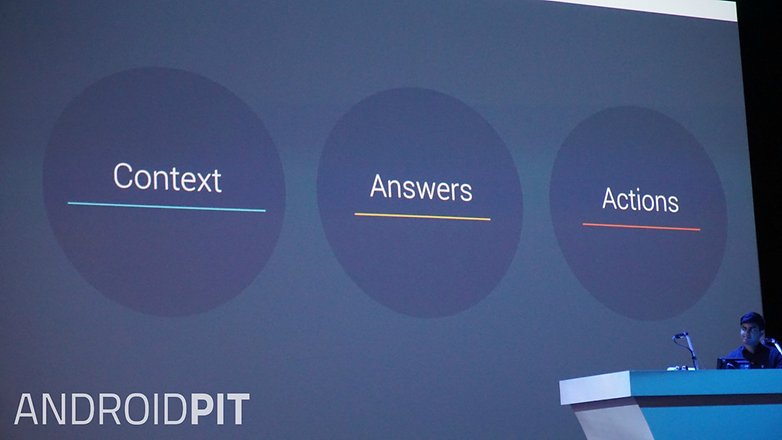 The most important change to Android M is the way in which it handles app permissions. In KitKat, installing an app means saying yes to a whole bunch of permissions - and let's be honest, few of us give the list more than a cursory glance when we're in a hurry to see what an app can do. That means we're occasionally giving apps access to things they don't need, which has obvious implications for privacy and security.
Android Marshmallow permissions have changed all that, so apps will no longer request access to your darkest secrets when you first install them. Instead, apps will ask for permission when they first try to use a feature, so for example, if an app has never used the camera before and wants to use it now it'll ask you if it's okay to continue - and if you say no, the app won't suddenly stop working. That's a really big deal and a really welcome change.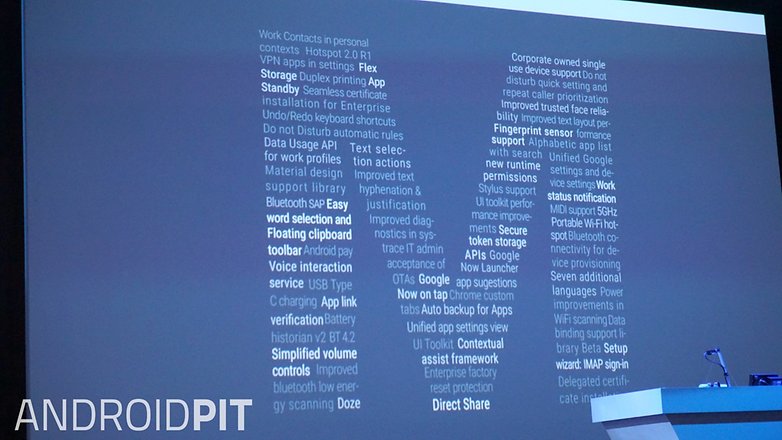 Android KitKat vs Android Marshmallow comparison: should you switch?
If your device or your new-device budget can handle it, we think moving to Android M is a very good idea: it's nicer to use, more energy efficient and more secure than previous versions of Android, and if you've been hanging on to KitKat you'll notice a huge difference.
If you're planning to upgrade an existing KitKat device we wouldn't recommend doing it on day one, though: if the launch of Lollipop was anything to go by there's every chance Android Marshmallow will launch with some utterly spectacular bugs in it. It's always worth waiting for teething troubles to be solved.
What do you think? Will we have to prize KitKat from your cold dead hands, or are you excited about Android Marshmallow? Let us know in the comments.