Don't Tap the White Tile - the game that's taking over the Play Store!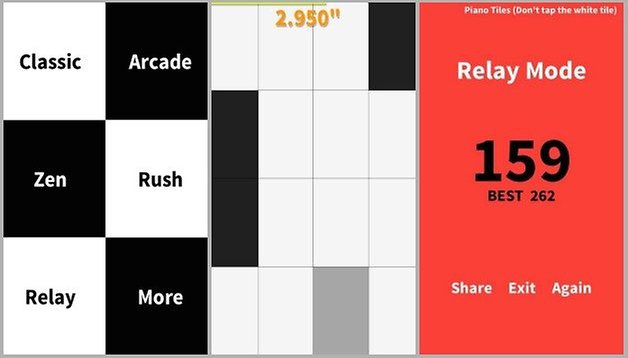 Hey remember that game we saw presented at the Google I/O? Oh, you didn't watch it? No problem, we've got all the best bits highlighted in our Android 5.0 Lollipop features article. For those who did watch the Google I/O conference, you may have noticed one of the Google developers playing the conveniently named smash hit Don't Tap the White Tile, and boy is it awesome. NEXTPITTV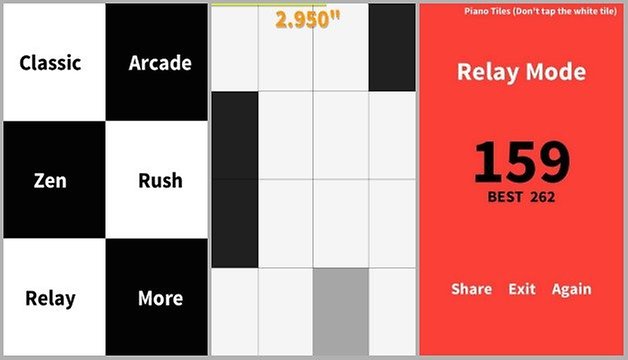 In Don't Touch the White Tile or (or Piano Tiles as it's known on iOS), you tap black tiles on a scrolling keyboard while avoiding white tiles. It's the latest in a line of low-fi, easy to pick up and play games in the same vein as Flappy Bird, and it's just as addicting. There are a variety of different game modes, but the premise is always the same, and it's a whole lot of fun. Here are the high scores I got while playing it on our LG G3.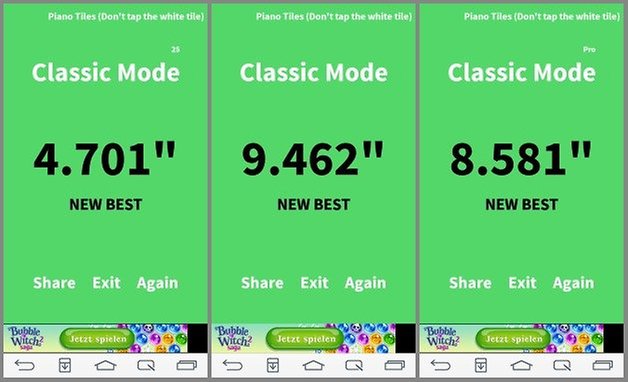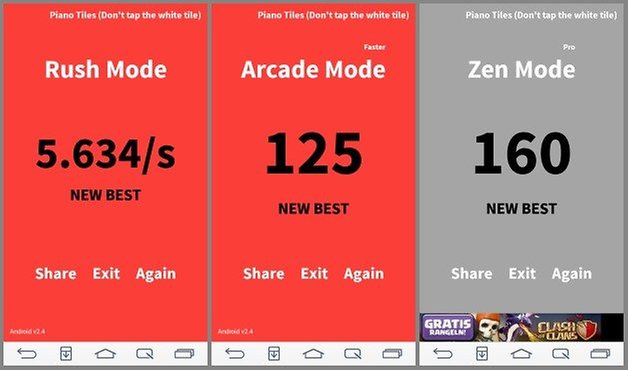 There are no in-app purchases, though you will have to suffer some adverts, but I highly recommend you download it.
Think you can do better than me? Head over to the AndroidPIT forum and show us your highscores!