Android 5.1 Lollipop: 15 new reasons to update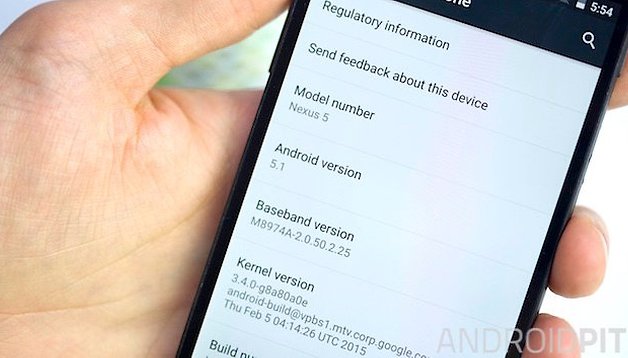 OK, so Android 5.1 Lollipop has brought dual-SIM support, HD voice for supported devices and Device Protection (but just for the Nexus 6 and Nexus 9), but what else are you likely to see? Considering the official changelog isn't exactly visual-heavy, you might be surprised at some of the more subtle changes in Android 5.1. Here are 15 reasons to upgrade to Android 5.1 Lollipop.
How to get Android 5.1 Lollipop on Nexus 5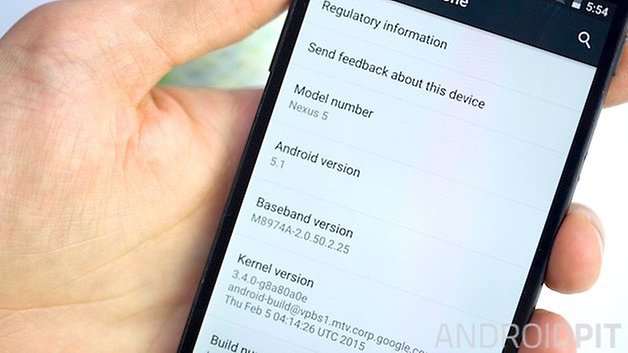 1. Notifications can be dismissed to the status bar
With Android 5.1, when a heads up notification comes in while you're looking at the screen, you can now swipe it up to dismiss it but still keep it in the status bar and notifications shade. This may seem like a little change, but it's a godsend for gamers. Unfortunately the notifications ticker is still in limbo though. However, there is a new icon for when no SIM card is inserted. Cos, you know, that happens a lot.
2. Memory leak seems to be gone
It's still early days yet, but attempts to test the notorious memory leak problem on the Nexus 5 on Android 5.0.1 seems to have been dealt with. We'll hold our breath a little bit longer for the confirmation, but for now, it looks like the memory leak has been patched.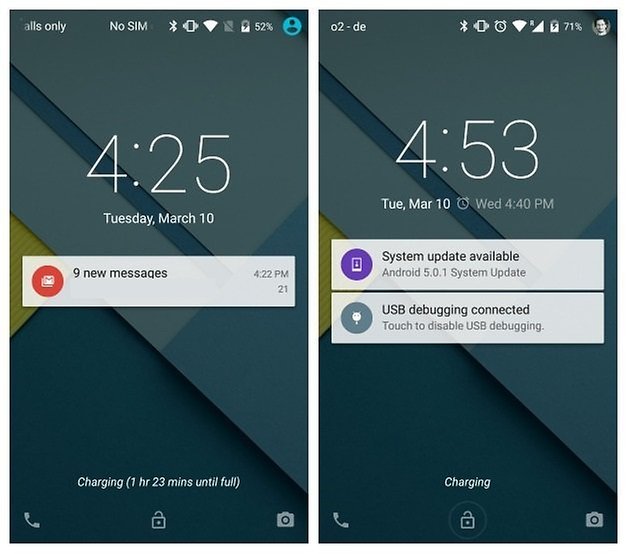 3. Lock screen changes
On Android 5.1 when you press on the lock screen without swiping, you'll get a little bounce action that reminds you it's a swipeable screen. This was preview in Android L but didn't seem to make it to Android 5.0.
4. Google Play Store animations
If you had the Play Store updated to the latest version (v5.3.5) before updating to Android 5.1, you will notice a bunch of nice little animations when switching between Play Store categories or entries. Basically anything you do in the Play Store will now look a lot nicer.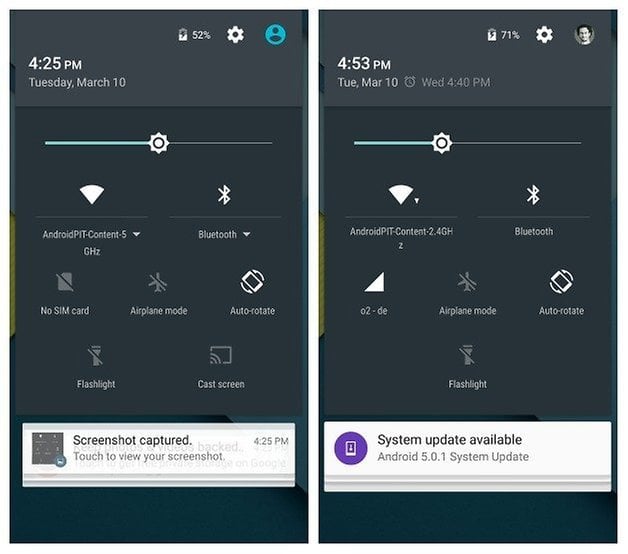 5. Quick Settings sub-menus and toggles
You can now bring up a drop-down menu within Quick Settings for Wi-Fi and Bluetooth connections (rather than being taken to the relative Settings sub-menu). Also, if either of these settings is turned off, when you tap the down arrow for the mini-menu, it will be automatically turned on. Very simple, very nice. We like.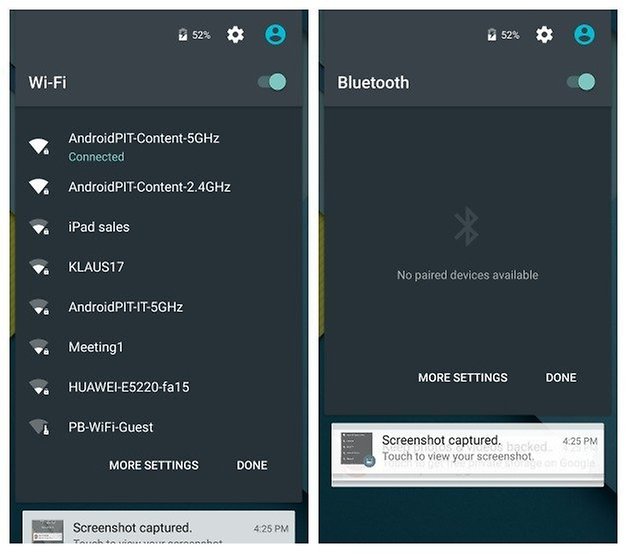 You can also remove Quick Settings toggles simply by long-pressing them (these toggles appear in Quick Settings once activated in the Settings menu, like color inversion and Wi-Fi hotspot). Again, small details, but small details add up to the nicest version of Android Lollipop yet.
6. LED works in all sound modes
The LED light now works in all sound modes, including ''silent'' mode. Sadly, the standard mute mode (accessed previously by hitting volume down all the way) has still not been resurrected in Android 5.1, but you can achieve the same effect by selecting ''None'' in your volume widget: no noises, no vibrations. Speaking of sound, NuPlayer replaces AwesomePlayer as the default streaming content player in Android 5.1.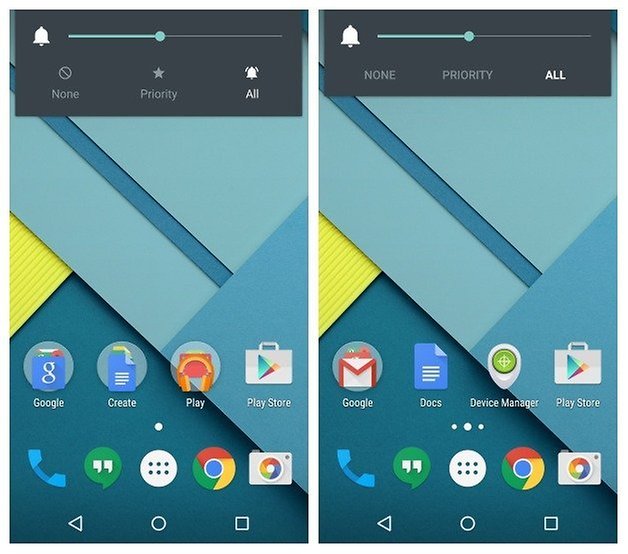 7. New sound widget icons
In Android 5.0 you had a simple volume slider with three entries beneath it: None, Priority and All. The Android Team apparently felt this was a little too vague so they've now added a couple of icons to help you along: a crossed circle for None, a star for Priority Interruptions only, and a ringing bell for all. Makes sense.
8. New clear all notifications animation
When you tap the ''clear all'' notifications button you'll now get a nice little animation as all those notifications are whisked away to never never land.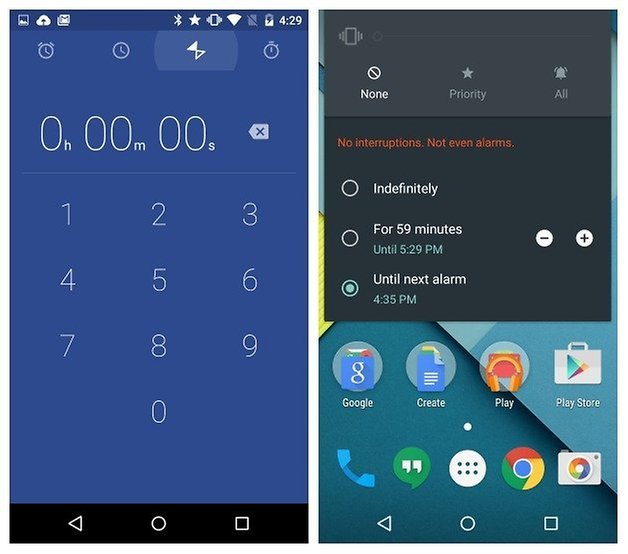 9. ''Until next alarm'' interruptions setting
In your Notifications settings (see screenshot above right), you now have the option to stay in ''no interruptions'' mode until your next alarm sounds. If you don't see this option immediately, it's because you need to have an alarm set to go off in the next day or so.
10. New Quick Settings and clock animations
Basically every action in the Quick Settings menu now has a new animation attached to it, including the screen auto-rotate animation that debuted in the Android L developer preview but got dropped in Android 5.0. Same goes for turning the flashlight or airplane mode on or off. The clock also has new animations: just tap or swipe between any of the four icons at the top to see some cute new animations to go along with each setting.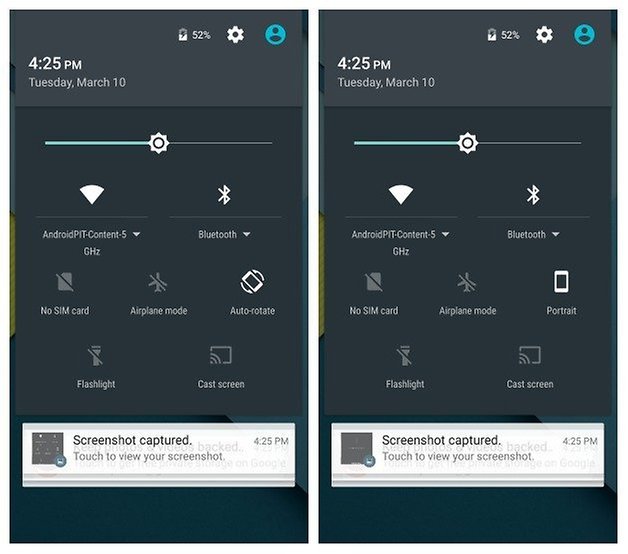 11. Progress bars mirror app badge color
When an app is in the process of doing something, Android 5.1 now matches the progress bar color with the badge color of the app in question. A small detail, but nice nonetheless.
12. Change the dialer for the SIM card you use
If you've got a phone with dual-SIM you can now attach a color to each SIM. When you go to make a call you'll be asked which SIM you want o use, and you can set a particular color to the dialer for each SIM.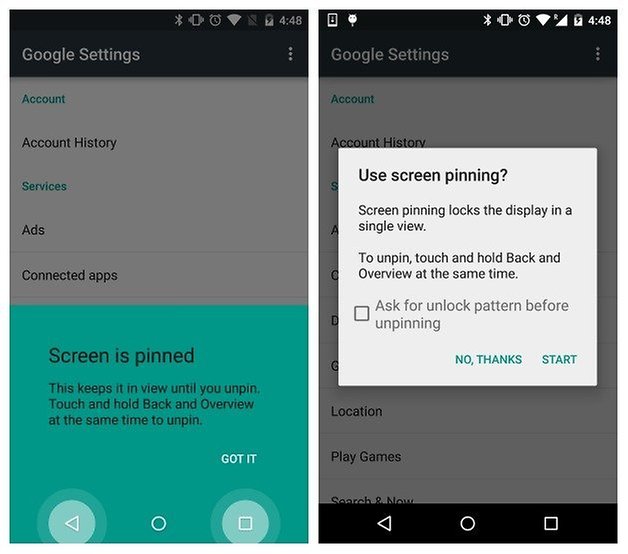 13. Screen pinning is clearer
Screen pinning lets you grab an app from the recent apps list and ''pin'' it to the home screeen. This means that you can't back out of that app – it stays on screen until you unpin it. Unpinning seemed to be a little complex for some though, so Android team has made it a little clearer in Android 5.1 Lollipop.
14. No more recurring ''cleared'' apps
You know that annoying bug where cleared apps kept rising from the dead and reappearing in your recent apps list? Yep? Well, it's gone in Android 5.1. Thanks Google.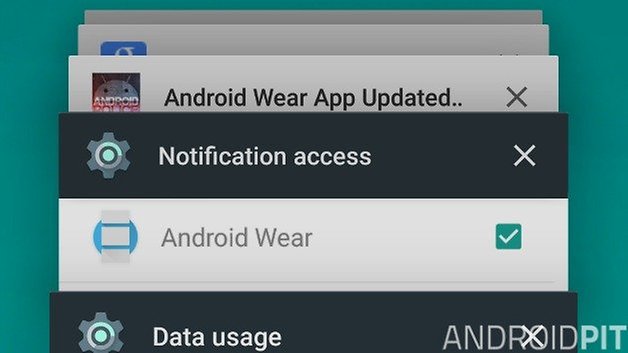 15. One swipe to unlock from lock screen Quick Settings
Previously, if you were in the lock screen Quick Settings menu and swiped up, you would be returned to your lock screen, where you would then have to swipe again to unlock. With Android 5.1 you simply swipe up once and go straight to your home screen (assuming you don't have lock screen security set up).
Have you found anything else in Android 5.1? What are your thoughts so far?