Android 4.4 and microSD cards: the state of things
Authored by:
Deactivated Account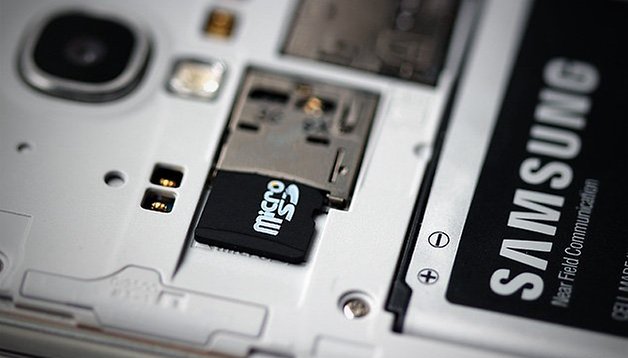 Many of the latest smartphones are getting Android 4.4 KitKat rolled out to them, however, many users are reporting some issues after updating to the latest OS update: if you're sporting a microSD card on your device, it may no longer work properly. If you're wondering why this is happening and how you can fix it, we'll show you how. NEXTPITTV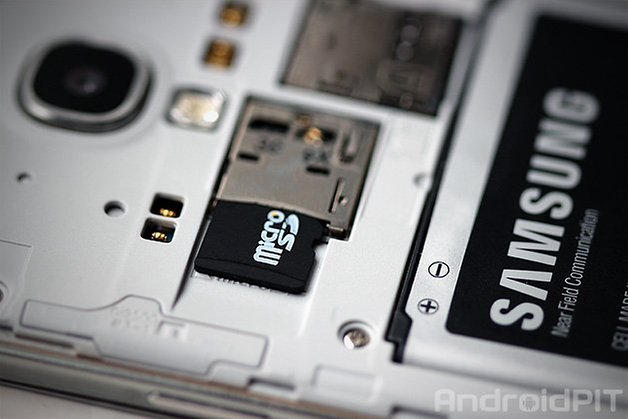 Background
After the update to Android 4.4 KitKat, many users have been complaining about problems with apps (for example, music and camera apps). But what exactly is happening?
Prior to Android 4.4, any app had complete access to the SD card and what this means is that any app could not only read the entire contents of the SD card, but also had global write access to the card. As such, a malicious app could be in the position to read the information stored to the SD Card by other apps (often called a banking app) or even make changes to the data. This is of course one of the reasons why Google has introduced the change to SD cards with Android 4.4.
Apps can now only access a portion of the SD Card now with KitKat, which is confined to each app. Read access is still possible, for example, so that alternative galleries can gain access to pictures. As well, when you uninstall an app from your device, the corresponding folder is now delete on the SD card so that no garbage is left behind.
Effects
Before you update a smartphone with a microSD card to Android 4.4 KitKat, you should consider the following things:
Apps that are installed on the SD Card after the Android update will lose their data and have to be reinstalled.
Due to the API change, many apps that haven't been updated for KitKat won't work properly. Therefore, it is advisable to check in advance what apps are affected and whether the developer has issued an update for KitKat or whether there is an alternative app that will work.
Solutions
For users with root privileges, there are several apps that will restore the old behavior. One of them is called SDFix. The app works by accessing /system/etc/permission/platform.xml and modifying it so that apps have permission to WRITE_EXTERNAL_STORAGE, giving them complete access to the SD card.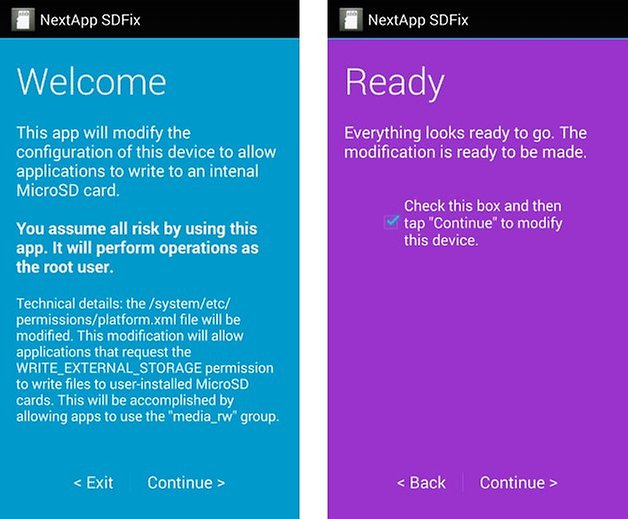 Without root access there is no such possibility, unfortunately. As such, you'll need to consider whether the apps that you have installed are updated for Android 4.4 KitKat and if not, if there is a comparable alternative app that you can use instead. Or you can skip the Android 4.4 update completelely and go about business as usual. However, this is usually a moot point as most popular apps have been already been modified for Android 4.4 KitKat.
Conclusion
With the change to the write access to SD cards, Google has added another layer of security that may cause some hindrance to users who aren't used to it. Right now, a universal solution doesn't exist and it relies solely on app developers to make the proper update so that they can continue to function properly. For many users, this is a hindrance and they simply just want the same abilities they had with Android 4.3. Despite everything, it should be considered that Android is a continually evolving system and despite the drawbacks of this change to SD cards, this is an important security update to the