Amazon Prime Day 2023: Secure the Best Deals With Free Shipping!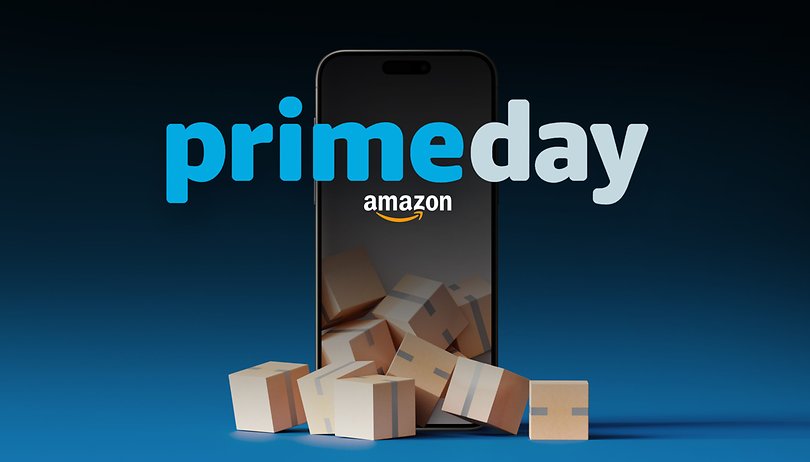 Just like in 2022, we have a second Amazon Prime Day this year. Today, October 11, marks the last day of the Prime Day event. Over the past two days, you've had the opportunity to seize numerous deals and save big. In this article, we've highlighted some of the top offers for you to ensure you make the most out of the final hours.
---
Table of Contents:
---
When does the second Prime Day begin?
Almost three months after the first Prime Day* this year, Amazon is again summoning more tech deals. On October 10 at 0:00, the fall Prime Day begins with the first deals.
Next to Black Friday, Amazon's savings campaign is one of the best-selling days of the year. To participate, you only need two things: an Amazon Prime subscription and a bit of patience. Because often the real treasures are hidden in the lightning deals, which are only available at certain times.
If you're interested in exciting deals from the tech world, you'll find a great selection in this article. To avoid presenting you with overpriced deals, we use the "Keepa" extension, which displays a price history directly on the product page, and in our listings you can see the previous lowest prices for the products as well. However, keep in mind that Amazon often calculates the discounts on the MSRP.
---
Note: Amazon Prime Day is exclusive to Amazon customers with Prime subscriptions. Not a Prime customer? - Here's to the trial subscription*.
---
Prime Music, Kindle & Co.: Amazon services on offer!
Amazon services around Prime Music, Kindle & Co. also have special Prime Day offers. Including a 4-month trial (instead of the usual 1) for Music Unlimited.
Gamers will also get their money's worth with the Prime services. Twitch, the largest streaming platform, belongs to Amazon, and with an active Prime gaming account* you can not only secure the so-called "Prime Sub", which allows you to support your favorite streamer every month, but also receive numerous goodies for World of Warcraft, League of Legends, Overwatch 2 and more.
Amazon devices. Echo, Fire TV sticks, Kindle & more!
Of course, the Amazon brands can't be missing on Prime Day. You can get great discounts on Echo devices. If you are interested in home security devices from Blink or Ring, you can find the deals in our Smart Home section.
For example, the fifth-generation Echo Dot (without clock)* is currently cheaper than ever and you pay just $22.99 for the color of your choice.
In addition, you can get the new Bluetooth speaker "Echo Studio"* significantly reduced. The device MSRP is $199.99, but during the promotion offer you pay only $155.
The Fire TV Stick is also available in different versions at a significantly lower price. The 4K version is currently available for $23*, and e-book fans are also getting their money's worth. Numerous Kindle devices are already significantly cheaper.
For example, the premium Kindle Scrible with 16 GB of storage space* is currently available for $265, saving you 22 percent off the MSRP. But also the Fire tablets are currently available with up to 48 percent discount.
The best smartphone deals on Samsung, Google, Motorola & more
Admittedly, there was a rather small selection in this category on the first Prime Day. But the first deals on the Fall Prime Day actually include some of the hottest devices from 2023:
Unfortunately, Amazon is currently not discounting iPhone models, but if you want to read more about some of the devices listed above, feel free to check our smartphone reviews:
Balcony power stations, vacuum robots, and more: The best smart home deals
To make it easier for you, we have summarized all smart home and energy offers in this section. No matter what you're looking for, whether it's a complete balcony power plant like the Anker Solix*, or robot vacuums from Dreame* and Ecovacs*, many manufacturers take advantage of Prime Day to sell their products for less.
Even before Prime Day, there were the first deals on various Roomba vacuuming robots, allowing you to save a whopping 45 percent off the recommended retail price on the Roomba 692*, among others.
The offer from Blink is also very exciting. Among other things, you can get a bundle of two outdoor cameras for just $90*, the all-time lowest price for the kit. You can find out what other deals await you on the respective Amazon promotion pages.
If you have frequent power outages or simply want to go camping without giving up on your electronic devices, some of the best power stations are on sale during Prime Day:
Headphones, earbuds, and smartwatches for sale!
If you are looking for the best wearable deals, Prime Day is usually one of the best times of the year to upgrade. Better yet, some of the following deals are available for all customers, no Prime account required!
LG, Samsung, and more: The cheapest smart TVs on Prime Day!
Smart TVs are also cheaper on Prime Day. Including sets with Amazon's own Fire operating system. To help you choose your TV set until Prime Day, you can already read our buying guide for smart TVs, so you are prepared.
Cheap gaming like the pros: The best deals for gamers
In addition to the aforementioned Prime gaming service, Amazon is offering a 43% discount on its Luna Wireless controller* exclusively for Prime subscribers. For the PC gaming crowd, there are a couple of gaming laptop deals for Prime subscribers:
What's your take on Prime Day? Already a Prime member eagerly awaiting it, or holding out for Black Friday? Share your thoughts in the comments and send over your top deals from October 10 and 11!