Get this huge discount on the Echo Show 5 while you still can!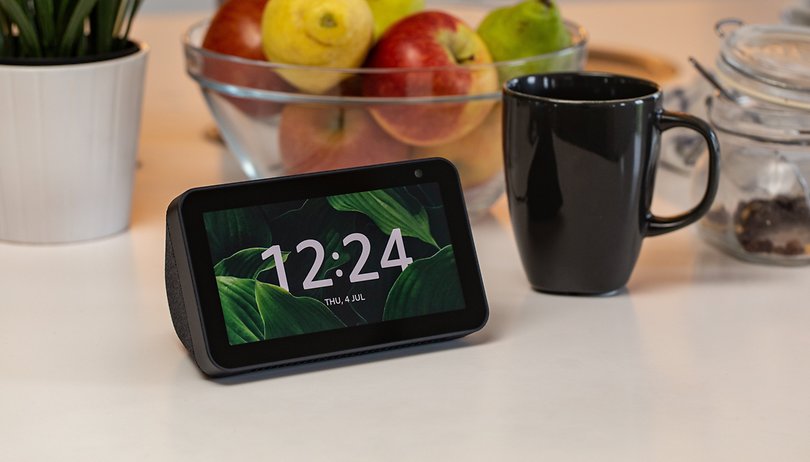 The Echo Show 5 is a useful touchscreen smart speaker that allows you to manage your day in a smart home way using alarms and timers, calendars and the like. You can also make video calls and stream your favourite videos or music—all with your voice. Right now, Amazon is offering a whopping 41% discount! Let's get into it.
---
TL; DR
The Echo Show 5 is 41% off on Amazon.
The original price was $84.99 but with the discount, it'll run you $49.99.
Our German co-domain says this smart device offers "Alexa at its best".
---
The Echo Show 5 is a smaller version of its first generation. It has a smaller screen and is significantly less expensive, especially with this discount.
With an 8-inch display, the Alexa smart assistant is built-in which will give you hands-free voice commands, and a way to check out all sorts of information about the day's news, weather, trivia, or just about anything else you might think of asking.
Why choose the Echo Show 5?
We at NextPit all have our favourite features for this device. Here's just a few.
Put the Show on your nightstand. You can easily set it up to begin your day by gradually turning up the lights, like opening the curtains. You can wake up to a news update, check the weather, or put on your favourite playlist.
The video calling feature boasts a nice 2 MP camera to call friends and family - as long as they have the Alexa app or a similar Echo device with a screen. You can send announcements to other compatible devices throughout your home.
We love being able to manage our smart home and the Echo Show does this quite well. You can monitor your home while away, control compatible devices, such as the lights and other devices, simply by motion, voice or using the interactive display.
Alex will play whatever you ask of her. Anything on Prime Video, Netflix and others. Streaming your favourites from Amazon Music, Apple Music, Spotify and others is a cinch too, but remember: some services will want a subscription from you.
Check out the Echo Show 5 and get that discount before it's too late!
---
This article was written as part of the hiring process for a new editor for NextPit.