How to pin a Facebook Messenger chat shortcut to your homescreen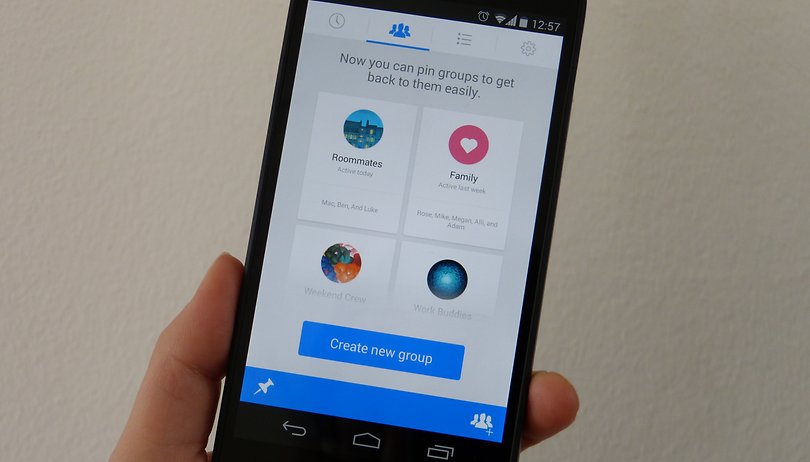 Don't think that after widening its domain with WhatsApp that Facebook would forget about improving its other apps. In fact, the company is working continually to improve their own apps, like the Facebook app for Android that just received a new user interface. In the latest Facebook Messenger update, you are now able to create pinned Messenger chats from indiduals and groups and add shortcuts to these on the home screen of your Android device.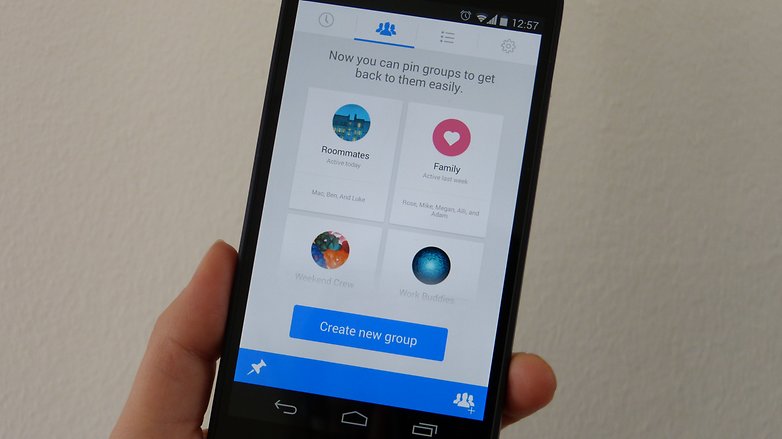 Facebook Messenger group chats make it a lot easier to write a group of people all at once. First you need to ensure that you have the most recent version of Facebook Messenger, which you can do by clicking on the install button below. The recent version added the homescreen shortcuts feature.
Once the app has been updated, open the app again and slide to the second 'Group' tab. Here it will give you examples of the different types of groups you can add. Tap on Create new group.
This will open a new page where the new group is set up. You can choose a name, add a picture which you can take then and there, choose from your own photo apps or search directly via the app on the bing browser. You will also need to add the people in that group.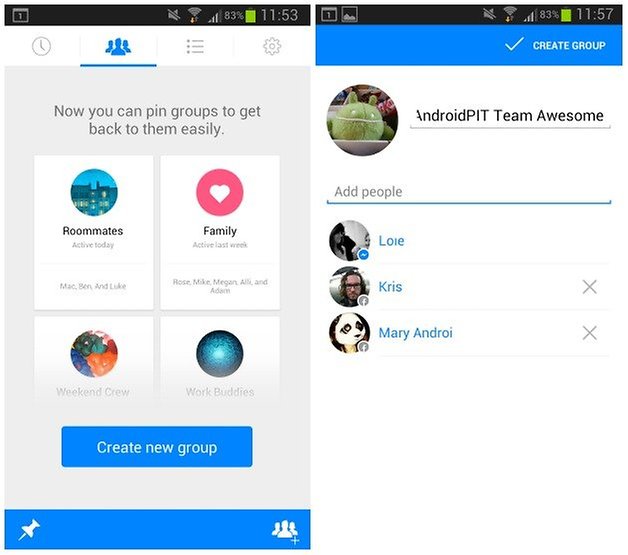 Once you are done, tap create group, which will then pin it to the Groups tab. You can add as many as you want.
To be able to create a shortcut on your homescreen, tap on the small menu icon on the individual group. Select Create shortcut (here you can also unpin group, open chat heads or mute notifications).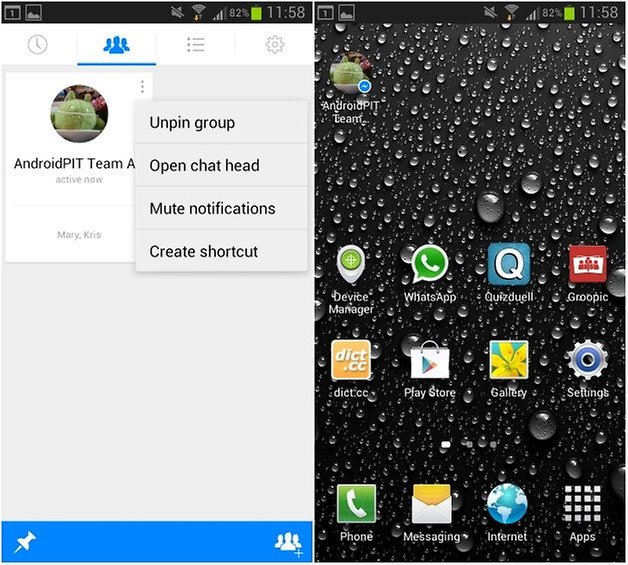 You will then see that the shortcut icon with the image you chose is now on your homescreen. Long press on it to drag it where you would like to place it. Tapping on the group will open the chat window and just like normal chat heads, you can maximize and minimize the chat head, move it around the screen and drag it to the 'x' when you are done.
What do you think of this new feature?