Best custom ROMs for the Nexus 5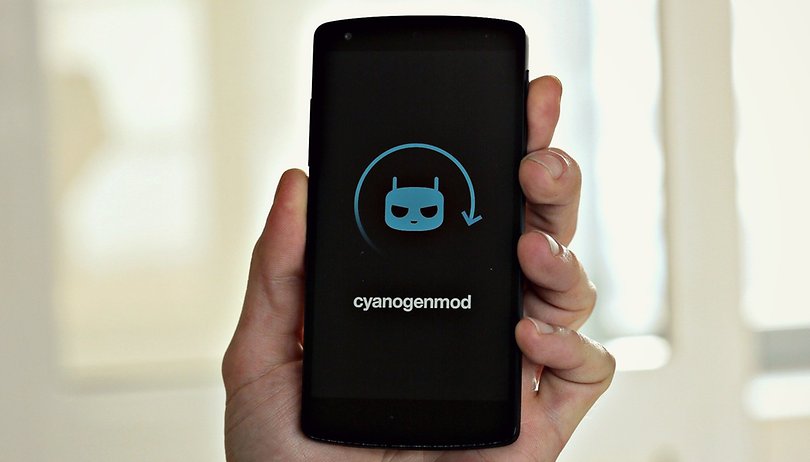 Modifying your Nexus 5 is a breeze: the bootloader can be unlocked easily, rooting it is simple as pie, and installing a custom ROM a cake walk with so many compatible options out there. But which ones are the best? Here we explore the best custom ROMS for Nexus 5.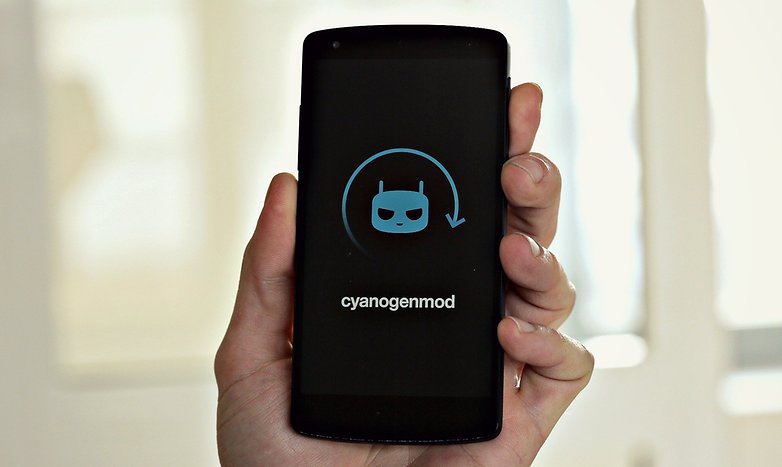 Cataclysm
If you enjoy stock Lollipop, then you really have no excuse (barring laziness) not to try out Cataclysm, which is essentially the stock experience with more options unlocked. You can tweak every little aspect of the Lollipop interface - from the opacity of the lockscreen to the notifications that you want your Nexus 5 LED light to work with - so you won't feel restricted in the same way you do with Google's version.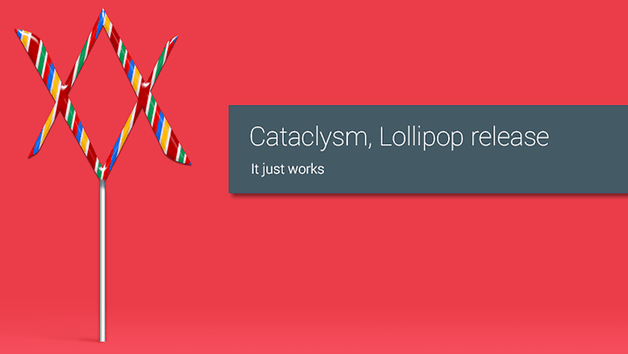 The Cataclysm developers are clearly some of the busiest around, as they work tirelessly to make sure their ROM is kept up-to-date with the latest Android updates. At the time of writing, there was a version of Cataclysm based on Android 5.1, when the majority of Android smartphones were yet to receive the update. Impressive stuff.
LiquidSmooth
This veteran of custom ROMs recently released a version based on the Lollipop update, and lets you customize various aspects of your UI, such as battery indicators, signal bars, and the way in which features are displayed (it includes the popular SlimPIE UI option). It even has a selection of notification sounds designed specifically to be less annoying than the default ones on most phones.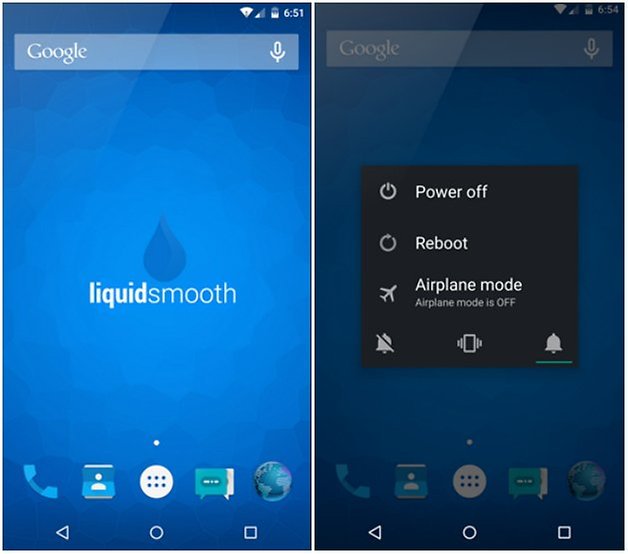 LiquidSmooth is lightweight, stable, and deservedly popular. It utilizes hardware quite well too, such as by letting you use the volume rocker to wake your phone, or to not wake it when it's charging or plugged in. Head over to the LiquidSmooth xda developer forum for more info.
CyanogenMod
CyanogenMod is the most popular ROM that exists for the Android OS, and with good reason. It has tons of customization opptions, and is extremely stable. So stable, in fact, that it has been officially pre-installed on devices by smartphone manufacturers such as Oppo and OnePlus. CM thrives on a huge community that's always willing to help out a newbie in need.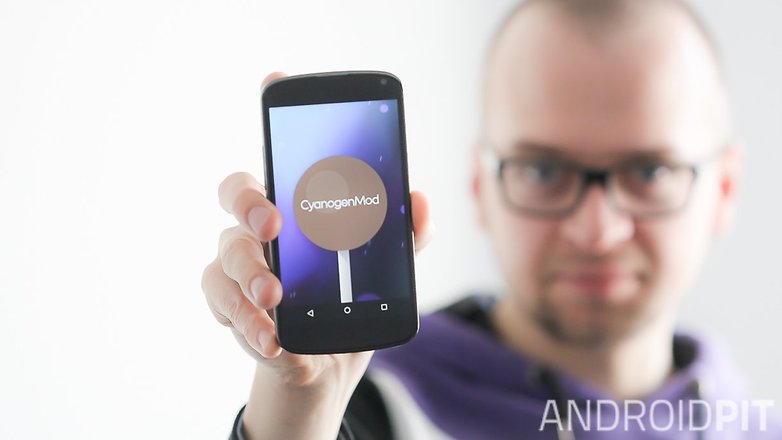 CyanogenMod is a fast and stable ROM that's a great place to start if you're new to the world of custom ROMs. CyanogenMod 12 is the latest version, and is based on Android 5.0 Lollipop so you'll get all the perks of Android's latest OS update. Check out the CyanogenMod website for more information, and download it here.
Elix-R
Elix-R is a simple and very efficient custom ROM that we recommend for users who treasure a smooth smartphone experience with few apps to bog down the system. The developers' goal was to offer a ROM based on stock Android, but letting you throw in some wild features like Notification Peek - a sleek radial menu that gets pulled up from the bottom of your screen.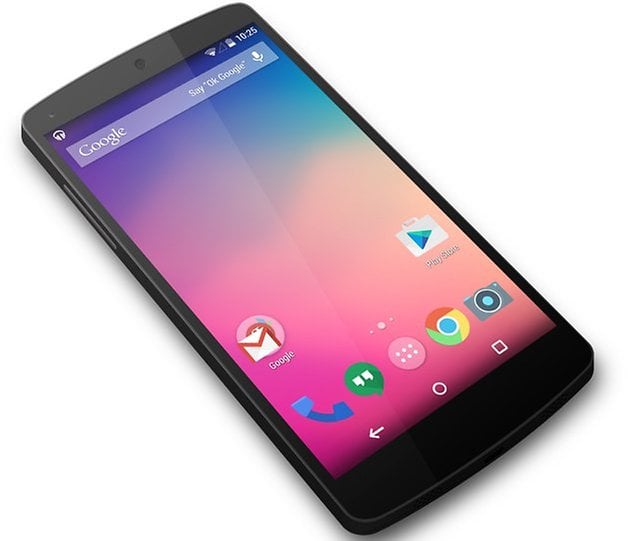 Finally, Elix-R uses Android Lollipop buttons at the bottom of its interface, giving it a nice 'Material Design' feel. The information for getting Elix-R can be found on the XDA Developer forum.
Paranoid Android
This custom ROM is a benchmark for many developers, and it is open source, which means that it's constantly being improved and worked upon. For example, Paranoid Android was the first to use the PIE menu, offering a round, radial alternative to the typical 'grids' on stock Android. The custom ROM available for the Nexus 5 is mostly stable, and is based on Android 4.4.4 KitKat.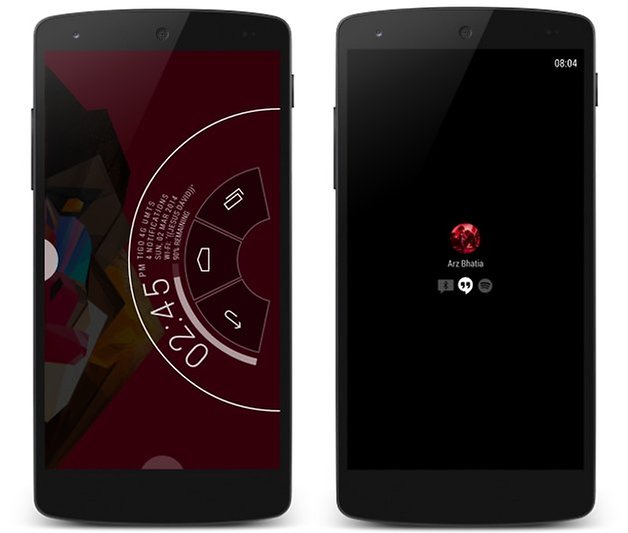 Paranoid Android allows you to change the main color of KitKat's Holo design and integrates the latest apps and functions that are available on all 'bigger' custom ROMs. For example, Hover and Peek can both be found in its vast repertoire. The updates for the ROM usually come over the air, and are pretty regular. Get the Paranoid Android install information on their website.
SlimKat Stable 6.0
SlimKat is Slim's version of KitKat. The ROM is known for having an excellent kernel and system. It's also stable and energy-friendly, to the point that it has become one of the benchmarks for users who want to improve their battery life.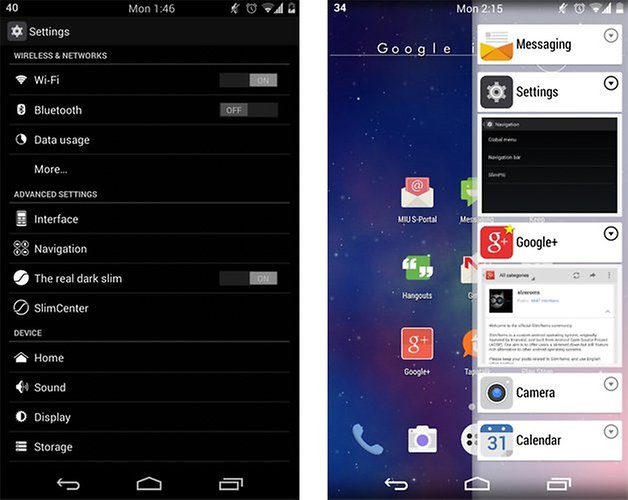 SlimKat also offers a lot in the way of personalization. You can create shortcuts pretty much anywhere you'd like: the hardware buttons, navigation menu, pie menu, lockscreen, notifications, and so on. The advantage is that you can sculpt the interface to just the way you want it. Go to Slimroms' site for installation instructions.
Stock Android with Franco Kernel
For the purists out there, there is nothing better than stock Android. To take advantage of the possibilities that are offered by custom ROMS, while continuing to use an immaculate AOSP interface, all you need to do is install a good kernel. For the Nexus 5, the Franco kernel comes highly recommended. It has the reputation of being very energy-efficient and is optimized for the Nexus 5 battery. In addition, pure Android consumes less of your smartphone's resources than a personalized custom ROM (most of the time), so this really is a winning combo.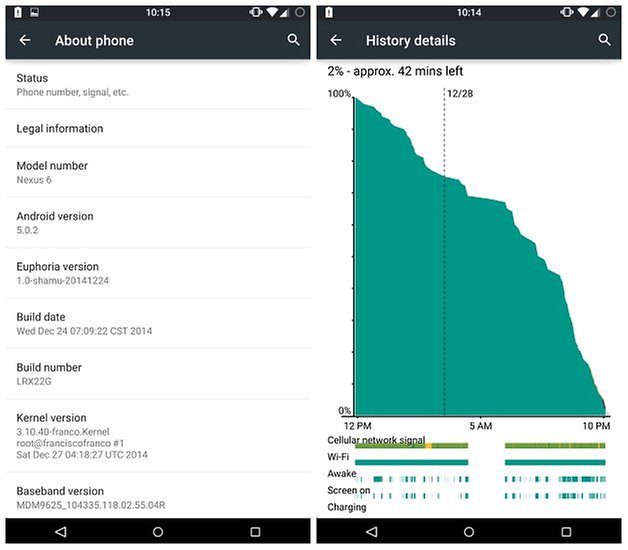 The Franco kernel has a dedicated app right in the Play Store which allows you to manage the updates securely, without needing to flash firmware manually. Find how this is done on the XDA Developer forum.
And that just about sums it up? One of the best things about Android is the sheer number of custom ROMs based on it, and we're sure there are plenty of hidden gems out there waiting to be unearthed. Do you use a custom ROM that we missed? Let us know about it.
Updated by Robert Zak, April 10, 2015