5.1 inch smartphone screens too big for most users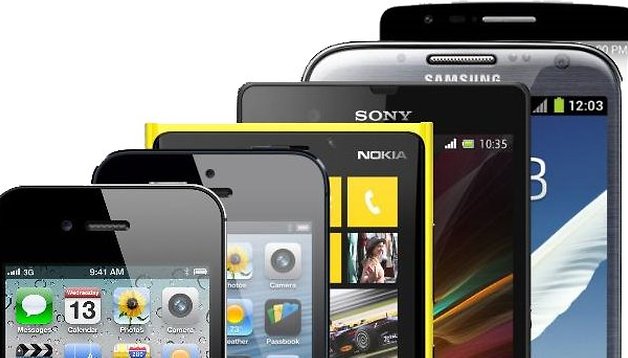 For the past few years, screen sizes on the major flagship devices have been increasing. In response, I've written about the death of tablets due to large smartphones, but when it comes to screen size, how big is too big? Last week we asked our users what their preferred smartphone screen size is, and here are the results.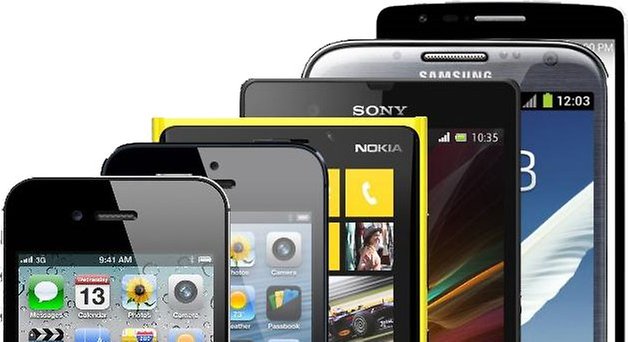 Unsurprisingly, only 4% of our sample wanted to see a smartphone screen stretch longer than 6.1 inches. Once devices get too big to carry comfortably in a pocket, they tend to go down in popularity, which is why the news that Samsung might release a 6.7 inch Galaxy F (Alpha) has caught me off-guard.
At the other end of the scale, we saw the next lowest score in the 3.0 to 4.5 inch category with 13% of the votes. It's difficult to cram the best technology into a small shell, so getting great hardware into a device that has a sub 4.5 inch screen is very difficult. Also, as most users prefer a larger display (we'll get to this momentarily), there is little incentive for manufacturers to make great devices in this category. (Though I'm sure there are some, so let me know the best smartphone with a 4.5 inch or smaller screen in the comments below!)
Between 4.6 and 6 inches is where most manufactures have traditionally targeted their flagship devices, and here is where we see the biggest numbers on our poll. So which came out on top?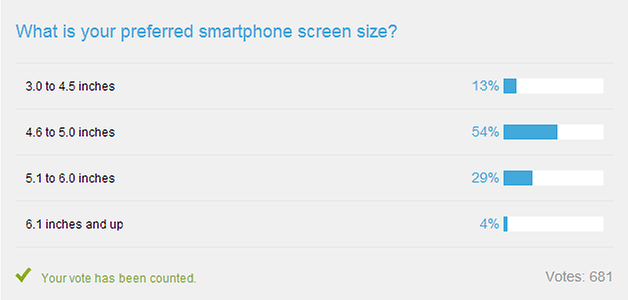 54% of those surveyed prefer their smartphone screen size to be between 4.6 and 5.0 inches, which I find quite interesting. Looking at the flagship devices from Sony, Samsung, and LG this year, all of them feature a screen size above 5 inches, and clever design from LG has made a huge screen fit a handset that feels much the same in the hand as any other high-end smartphone. So why are users favoring the (slightly) smaller devices screens in the 4.6 to 5.0 inch category? If you can shed some light, let me know in the comments below.