21 days with the Galaxy S7 Edge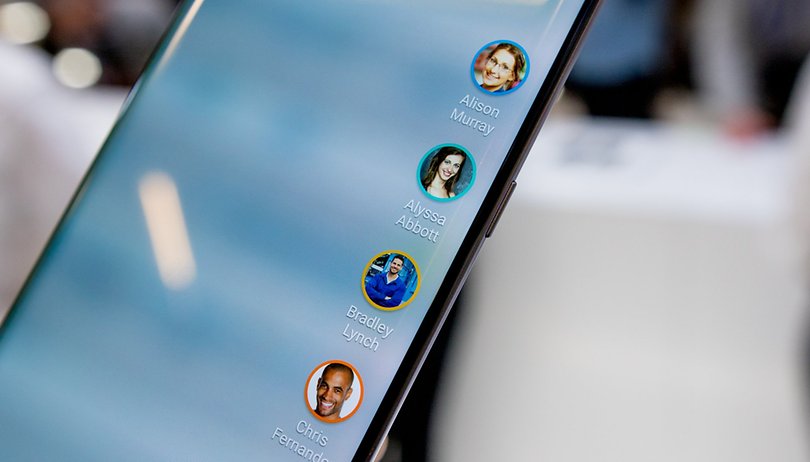 Here I am after having spent 21 days with the S7 Edge. I came out alive, and so did it – but only barely. Over this time, I was able to completely immerse myself in the device, and I want to share my experience with you. On this adventure, I even took the phone to Japan, where a ghost of Japanese legend threw the S7 Edge to the ground. A stroke of abysmal luck.
During the time I spent with the S7 Edge, I realized it's more of the same from Samsung, but dressed up in a spectacular design. Yes, the smartphone turns heads and draws jealous comments from friends, but ultimately for me there is one thing that lingers in my memory from the time we spent together: the camera.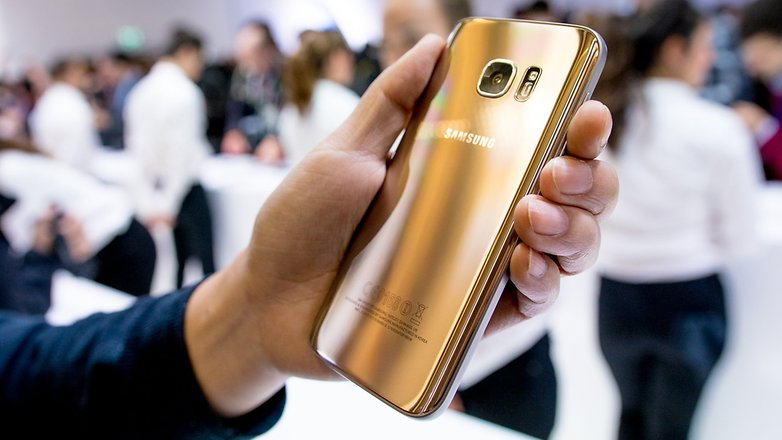 A spectacular camera
If I had to pick a highlight from the S7 Edge, the camera is undoubtedly it. Not only does it focus with lightning precision, it produces spectacular shots under almost any conditions. It is almost impossible to take a bad picture with the S7 Edge. Most surprising are the nighttime or low-light photos it pulls off. You can see this demonstrated in the gallery of images I created during a trip to Japan.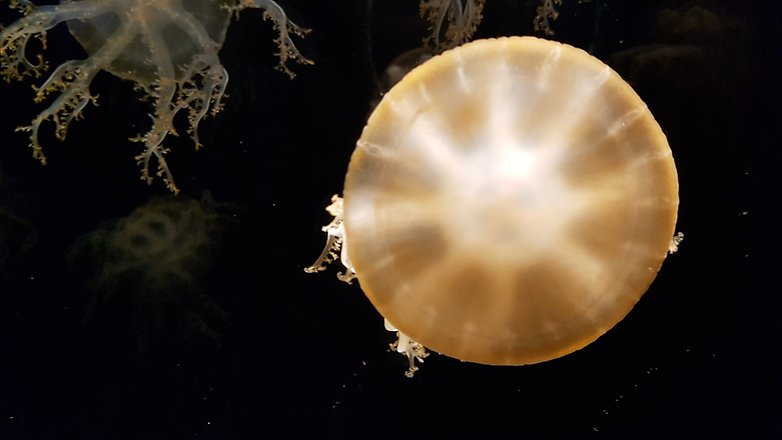 Most of these photos I shot in automatic HDR mode and only at night did I find it necessary to delve into the manual mode. It is true that there is an intrusion of yellow into the night shots, but it's relatively minor.
One note: I had repeated trouble with the camera button, which often refused to work. I sometimes had to pummel the smartphone or lock and reopen it to get a reaction. I forgave this annoyance only on the merits of the images produced, that is, when the phone wanted to produce them.
A touch too much TouchWiz
I can't take anymore TouchWiz. I do not care to change the menus. The icons are still ugly. Meizu's Flyme UI is better than this. In addition, trying to find a nice and discreet theme in the Samsung store is like diving to the bottom of the Mariana trench for pearls, which incidentally is close to Japan.
Again, as has happened with the Huawei P9 Plus, how can such a nice phone wrap itself in such ugly clothing? Do the TouchWiz designers not know that true beauty comes from within?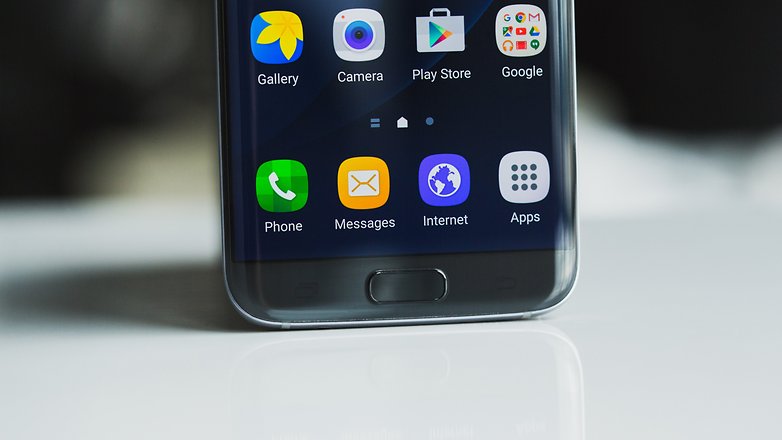 Smooth with some exceptions
Keep in mind that the S7 Edge I tested was a Spanish model. That is, it may not be from where the most polished versions go on sale. Still, the smartphone displayed some lag and problems, especially with the HDR camera mode. Sometimes the camera button locked, as I mentioned above. Sometimes it also took a little longer than I'd like to load apps from the recent apps drawer, although this was nothing alarming, a $750 smartphone should do better.
Good battery, but not amazing
During the time I was traveling with S7 Edge, I was left with 15 percent battery at the end of the day. Keep in mind that this was under heavy use of the smartphone but mainly through taking pictures. In Japan, I had no data so I was not pulling on 3G or 4G internet or watching a lot of videos.
Around Berlin, I was using the S7 Edge under more normal conditions, but it lasted roughly the same amount of time. I would wake up in the morning with 10 percent battery remaining. Not bad going, but ultimately you have to charge the phone every night all the same. If you are someone who uses your phone for WhatsApp and little else, firstly, you should not be spending $750 on an S7 Edge, secondly, if you insist, you could draw two days of use out of it.
The tragic outcome
I was in Kyoto, strolling through Fushimi Inari temple, that of a thousand red doors. Suddenly, a ghost described in this book, for unknowable reasons, threw the smartphone to the ground from waist height. The result, a nice design from Samsung Swarovski that you can see in the photo.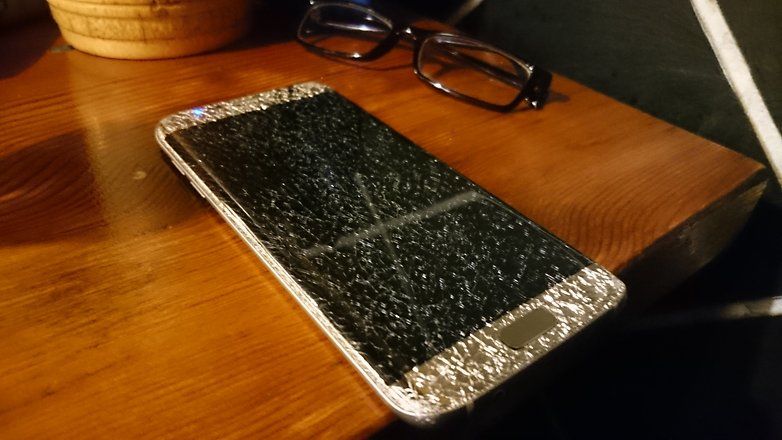 It hurts, right? I've dropped my Xperia Z3 from the same height a few times and it does not have a scratch. Yes, I know I'm a bit clumsy and should probably just get a Motorola Droid Turbo 2, but this avoidable tragedy does reveal one truth: the S7 Edge is more fragile than smartphones without curves.
The curved screen and the absence of significant side edges make the S7 Edge very delicate. In fact, the terrible picture seen above was taken with the pitiful Z3 camera, and it's impossible to see, but the smartphone has only one hit in the lower left corner out of which spread this beautiful but useless mosaic. The S7 Edge did continue to work perfectly after the accident, and I could continue to use the screen as well as to take pictures.
The curved screen and the absence of significant side edges make the S7 Edge very delicate
The good news is that the smartphone is being returned to Samsung Spain, where it will be repaired, I guess.
Conclusion
My final note: I am not a person to carry around in my pocket a smartphone worth $750. I live a life across all terrains, and I'm not willing to risk expensive disasters. Maybe I'll consider getting one in 2017.

It's a personal matter, but a phone for me is not a status symbol, and the S7 Edge feels like a status symbol. As I said in my review, I'd prefer to go with the standard S7; it's more robust and with the same specs (and slightly cheaper). Still, if you're a fan of beauty, your pockets are well-lined and you're more careful than I, the S7 Edge is the most beautiful smartphone that money can buy.
What do you think of my experience? Let me know in the comments.