100 days with the Pixel 2 XL: so flawless it's boring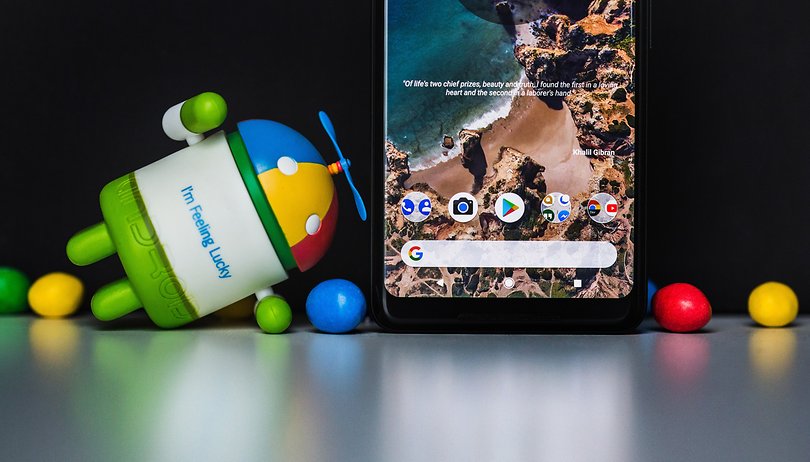 The Google Pixel 2 XL has been introduced to the entire world and was certainly not greeted with a warm embrace by the international press. One thing that I'm sure of, however, is that anyone who has had the pleasure of using it for a while (especially the panda version) has fallen in love with it and won't abandon it. Yes, I belong to this group and would like to give you an overview of my experience with the device after spending 100 days with it.
The photos are dreamy...
I'll start with the feature that made me fall in love with this device. It's no secret that the Pixel 2 XL's photographic capabilities are at the industry's highest level, but this smartphone has entirely changed my photography habits.
I certainly don't want to compare the quality of a photo sensor in a smartphone with that of a professional camera, because they're still worlds apart. But this smartphone produces images of an incredible quality.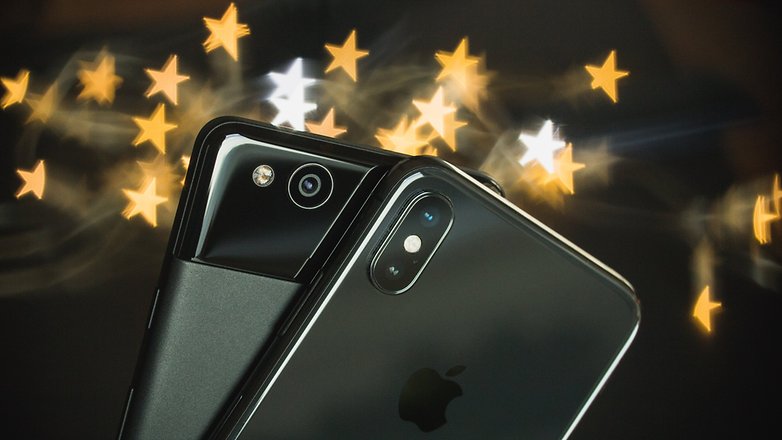 Whether it's thanks to a superior sensor, the use of computational photography, Pixel Visual Core processing, HDR+ technology or some strange voodoo ritual, I don't care. Every single shot produced by this smartphone should be seen and every single image captured by this camera should live on and shouldn't be deleted. I'm so at ease when I take photos, I can't compare it to any other smartphone nowadays (and remember I have an iPhone X in my other pocket). I'll explain in greater detail with a practical example.
Think about every time you have a special evening with friends or participate in some particular event. Now think about what usually happens during these moments when you're ready to take a picture: you pull out your smartphone, open the camera, take a picture and then put your smartphone in your pocket, right? No, that'll never work. Because every time you take a picture, you have to check whether it's in focus, that the phone hasn't been moved and that it came out correctly. You'll have to delete it and take another one. That simply doesn't happen with the Pixel 2 XL. You can take the picture and forget it.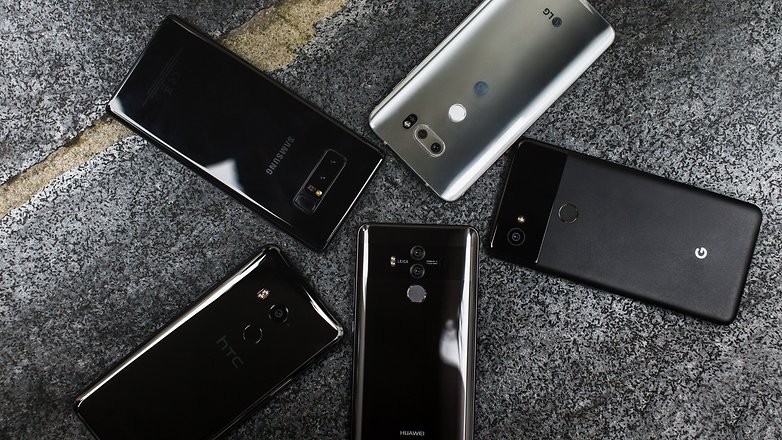 Of course, it's not that everyone else is suffering so horribly, but after having this smartphone for this long I've lost the habit of re-checking photos after I take them. I wouldn't trade this luxury for any other feature in the world. I took some of the most beautiful photos of my entire life with the Pixel 2 XL. Plus there's unlimited store space on Google Photos in original quality for images and videos. Google, however, doesn't let you enter a 'manual' or 'pro' mode.
... but look at them on another device
Unfortunately, this is the case. The quality of the display management casts shadow on this device that otherwise has been almost perfect. And I'm not talking about the display quality, only about its management.
There's nothing wrong with the display of the Pixel 2 XL. The panels are the same as those mounted on the LG V30, but the final results are completely different. The LG V30 would have been the perfect smartphone for me if only the camera didn't produce mediocre shots (at least from what I saw after a few days of testing), but as always I'm searching for something else.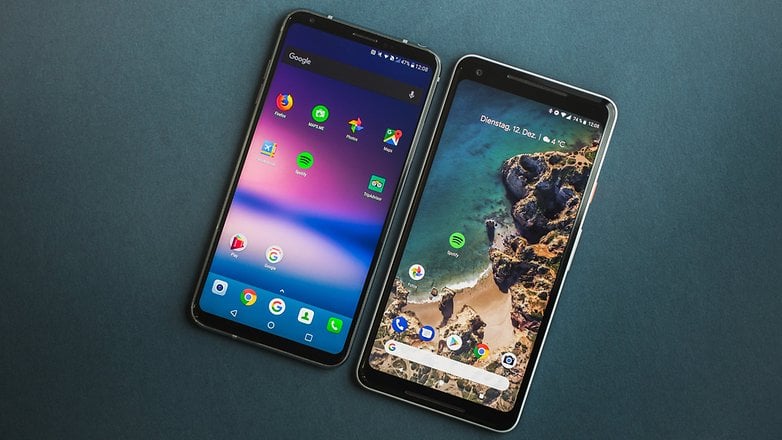 But to return to the Pixel 2 XL display, I don't find it bad at all. I was recently able to closely compare it with the iPhone X OLED panel, which overall is one of the most pleasant I've ever seen. I noticed that the colors of the two smartphones were very close to one another when they're compared in terms of content. The colors on the Pixel 2 XL are only slightly less saturated in a direct comparison when using the boosted color profile. When using the saturated profile, they're only slightly too saturated and some nuances are lost, especially in the orange/red part of the spectrum. In any case the calibration is good, but there is still something lost.
I've continued to compare the same content on both smartphones for a while and I've come to the conclusion that what's wrong is not directly in the colors. The display of the Pixel 2 XL lacks contrast, which is quite ridiculous for an OLED display. It's true, the blacks are absolute, but the whites don't shine and are almost always tending slightly to gray. It's like having an Instagram filter active 24 hours a day and it's annoying if you have a second smartphone that you can use to compare. Obviously if you use the Pixel as your only smartphone you won't notice it at all.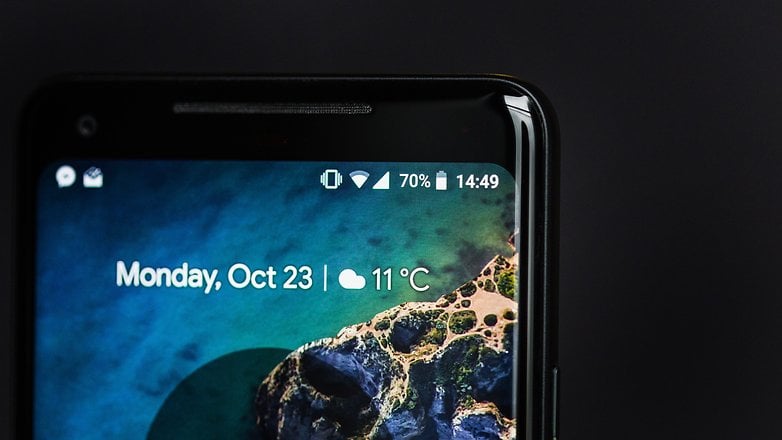 It really gets on my nerves that this flat 'color profile' disappears completely when you observe content in HDR. In these cases, the Google Pixel 2 XL's display really shines with brilliant but natural colors that are worthy of the brand. It's a pity that 99% of the content that counts for most users (including me) is not in HDR and above all that there are thousands of other things to do on a smartphone, including watching videos.
The software shows its power...
We've said it a million times, first for Nexus and now for Pixels: software has always been the strength of Google smartphones. In addition, this year Google decided to dare to equip its smartphones with some exclusive elements.
Some elements of the interface are slightly and imperceptibly retouched to provide something special that isn't found on other smartphones. Some areas of the operating system (such as the notification area, lock screen and shutdown menu) have a light hue in the background. The color of the background depends on the wallpaper you're using. The launcher, for example, has a dark mode when you set a background with mostly black tones.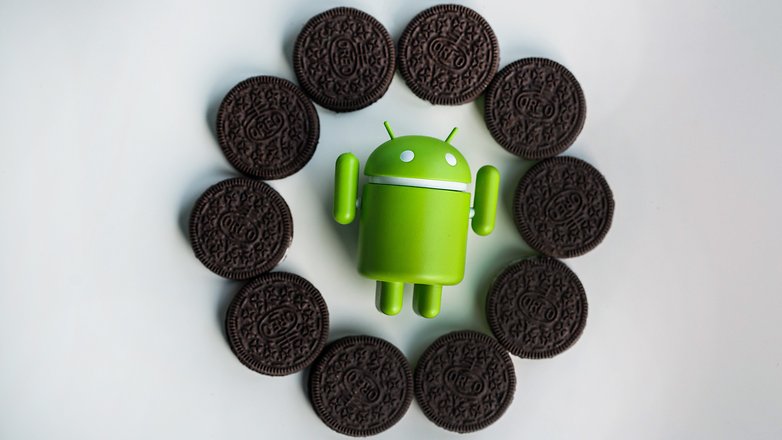 The device moves between screens very sleekly, switches from one application to another in the blink of an eye and you'll never notice the Pixel slowing down, even under the weight of heavier tasks. And that's a relief. The same goes for the camera: thanks to the fact that the software is protected by Google, you can use your smartphone with more ease. Opening heavy documents, quickly scrolling through photos and videos, switching between apps to copy content or respond to messages becomes a pleasure.
The Pixel 2 XL becomes a magic tool that gives you everything you want.
I think that this is the best way to summarize what you feel using the Pixel 2 XL in your daily life: the smartphone becomes a magic tool that gives you everything you want. It even transcends being a smartphone. This is a sensation that you only feel in the Android world once you have a Pixel.
Google is aiming for an experience in which what counts are the services and not the means by which they're reached. It also achieved this with Google Home, but not exclusively. The only other smartphone that does this at the moment is Apple's iPhone (any recent version). And in this way you could call the Pixel 2 XL is Google's iPhone Plus, which isn't necessarily a good thing in all respects.
...as well as a major weakness
Every year I tried to get my hands on the latest Google smartphone right away because every year I wanted to immediately try the latest version of Android. For many years this made the first weeks with the device a pleasure.
There's a curiosity about the new features, in addition to the pleasure of using such a fast new smartphone. But after a few months the only thing left is boredom.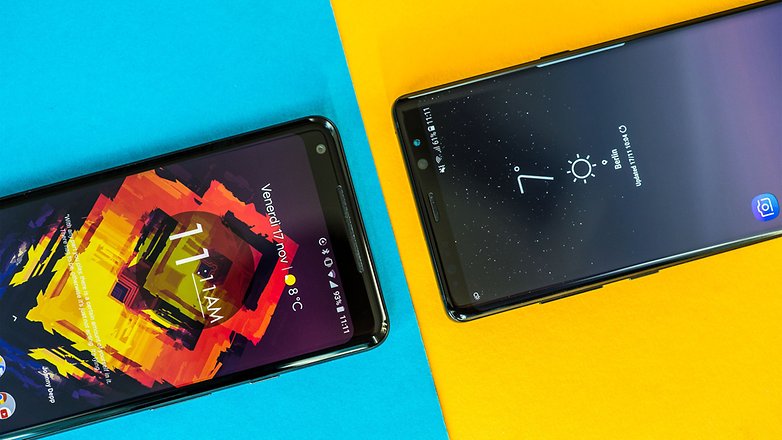 Google smartphones simply work, do whatever you need and do it well. Do you need an application to edit documents? There's an app for that and the Pixel runs it perfectly. Need to read news? Open the store and you'll find thousands of applications to perform this function. Internet browsing? Fast and smooth. The photos? Very good and you won't have to mess around with the settings. Customization? There are beautiful animated backgrounds.
You can say the same things about Apple. I realized this only by talking about the Pixel 2 XL with some friends. All the things that are usually associated with the iPhone are also true for the Pixel as well.
Google has turned its smartphone into an iPhone as Android is finally 'proofed' to users with little experience. Anyone who takes a Pixel into their hands is able to use it easily and smoothly, but this is at the expense of the freedom of the most discerning users. True, there are launchers, mods, ROMs and those who have more of them get to see more of the benefits. But if you just use the device as it comes out of the box you'll end up bored in a few months. This is a feeling that I used to associate only with iPhone.
Most recently, I've been always using stock exclusively from Android, and I've started to appreciate the software additions made by some manufacturers to the most popular mobile operating system in the world. Using smartphones with skins at least seems like a nice 'change of air'.
Conclusions
I wanted to focus on these few elements because I think they deserved to be explained in greater detail and have left everything else for the conclusion. Once I got over my excitement for the new smartphone and the latest Android version, the Pixel 2 XL left me with contrasting feelings.
The battery has proven to be more than sufficient for my daily use and it charges quickly enough. The performance makes it a true flagship and the manufacturing is really solid, although it's all really subjective when it comes to aesthetics. The fingerprint reader is quick, well positioned and squeezing the edges to activate Google Assistant is more useful than I ever thought it would be.
The device is able to perform its tasks in an exemplary way, and despite the fact that the price is not quite for everyone, it's a smartphone that I've recommended and will continue to recommend. Sometimes, reflecting on it, I think there is nothing that prevents me from changing phones and switching to any other flagship on the market, and that does somewhat sadden and disappoint me.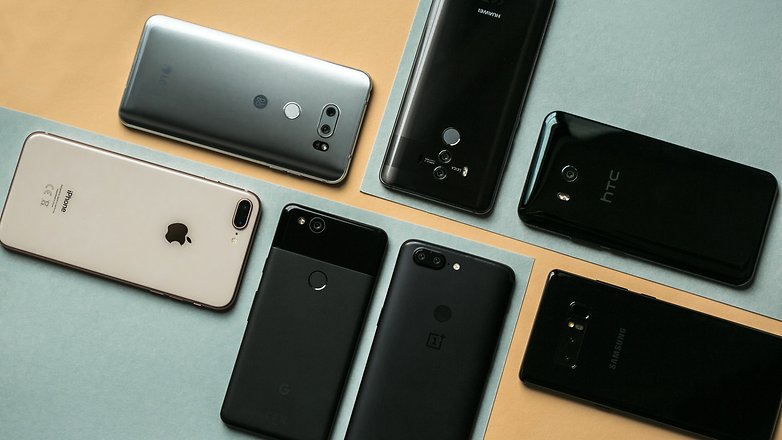 But then I open Google Photos and think about the camera. This year Google has really set the bar high with its photographic elements and I can't help but realize that being able to shoot great photos carries enormous weight in my selection of a person device.
I don't view myself as a photographer, but I take great pleasure in capturing moments of my life and I want to do it in the best possible way. If you then consider which smartphone camera is the best on the market and that you're holding it in your hand, the Google Pixel 2 XL can be forgiven for any other shortcoming.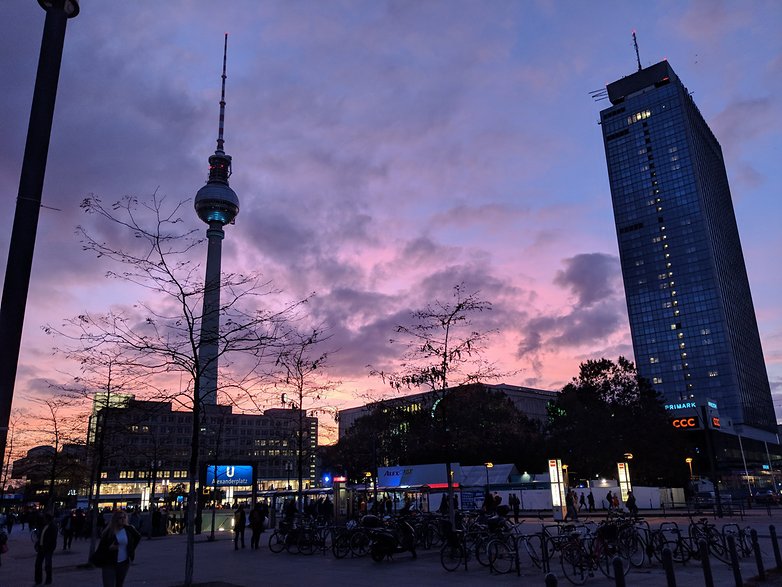 If I stop to think about it, that feeling of boredom that sometimes accompanies having this smartphone is actually the peace of mind that comes when everything is working flawlessly.
You never have to think about how many apps are opened for fear of slowing down the device, you do not have to continuously check the battery out of fear that it's draining. You won't go crazy with late notifications or accounts that don't synchronize with each other, and you'll never have to ask yourself if the latest apps in the Play Store are working properly.
I unconsciously take these things for granted in everyday use. Usually you notice things don't work properly and have to change your smartphone use accordingly to get around the problem. You don't realize when your smartphone is excelling because you don't have a reason to stop and think about it.
For these reasons it is impossible for me to remove the SIM card from its casing and abandon this boring machine that builds lasting memories. Every flagship is able to open Facebook, send an email and surf the internet without a problem. But there's no smartphone other than the Pixel 2 XL that I'd like to have with me when it really matters.
How do you feel about the Pixel 2 XL? Are there ways it could improve or do you also find it's the best device on the market? Tell us what you think in the comments.