Xiaomi Smart Band 8: Be Ready for a Complete Overhaul!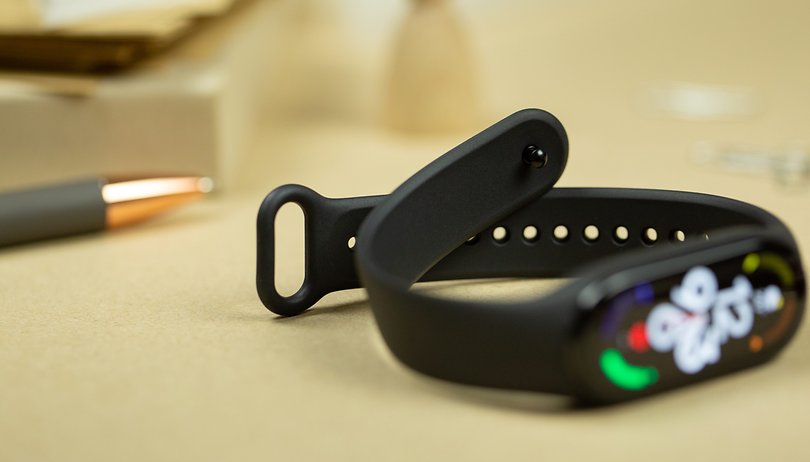 The fitness tracker from Xiaomi is practically an evergreen and, according to initial certifications, will also be released this year as the Xiaomi Smart Band 8. Year after year, the price increased and so did our demands. This year, there will indeed be a drastic change. But whether this will satisfy our desires such as GPS or NFC remain to be seen.
Xiaomi Smart Band 8 is in the starting blocks
The smart fitness tracker is probably the cheapest entry into the Xiaomi cosmos. Unfortunately, the slim sports companion has become more expensive from year to year, so we can possibly expect a price of $70 this year. Last year, it was still around $60 for the Xiaomi Smart Band 7 at the sales launch and even only $50 the year before. You can read what the smart band has to offer in our review.
Our colleague Carsten was familiar with the price-increase tradition of the device at the time of the test, but still criticized the fact that despite Chinese availability in the West, the tracker did not have an NFC chip (Near Field Communication) built in to enable contactless payment in some markets. Not to mention the lack of GPS satellite reception, which is the basic requirement for a fitness tracker in my opinion.
Xiaomi Smart Band 8 with interchangeable wristbands
Now the Xiaomi Smart Band 8, with the model number M2239B1, has passed through several certification bodies at once and can smooth out the weaknesses of the past.
The legitimation at NRRA Korea (National Radio Research Agency) seems to us to be the most interesting since a picture was also published there. On the one hand, this confirms to us a slightly changed back, which is mainly noticeable by the button that is apparently responsible for removing the wristbands (top and bottom).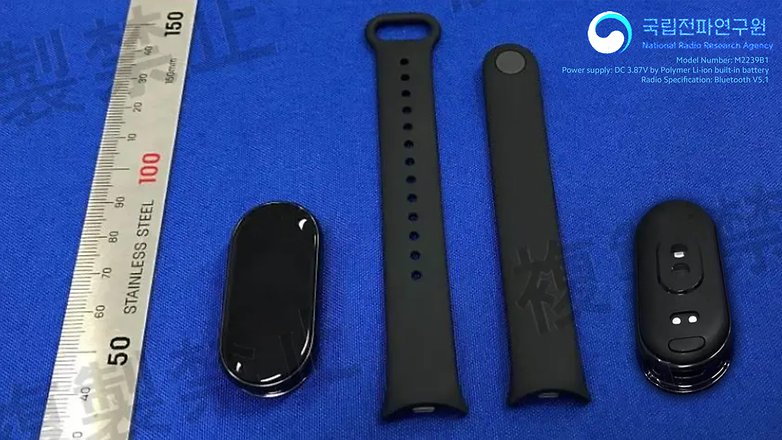 The general shape, as well as the sensors, including the two charging pins will remain unchanged. For the Xiaomi Smart Band 8, the Chinese manufacturer seems to be moving away from the former one-piece silicone wristband, in which the fitness tracker was simply pressed in.
Date-wise, we will see the Xiaomi smart tracker in the upcoming month of April. Either shortly before the Xiaomi 13 Ultra or even together. Currently, the Xiaomi Watch S1 Pro, which we have already tested, was on display at the Mobile World Congress. And the first Xiaomi smartwatch with Google's Wear OS 3 operating system is supposedly in the pipeline. That would be a nice launch event together, wouldn't it?
And what do you think of the Xiaomi Smart Band? Many of you will probably have one. How expensive do you think it should be and do you consider GPS and NFC to be mandatory? Write us your opinion in the comments!