Xiaomi Smart Mi Band 8 Review: The Same Good-Old Best-Seller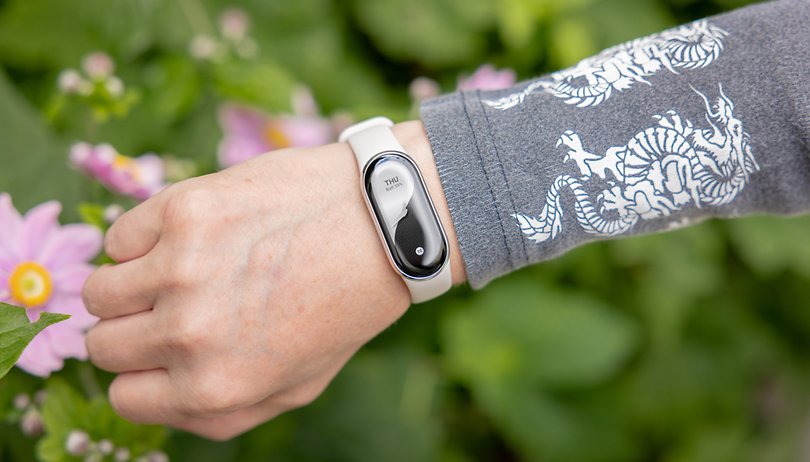 The slim Xiaomi fitness tracker is probably the best-known product of the successful Chinese company. The successor to the Xiaomi Smart Band 7 we tested more than a year ago has now been released here as the Xiaomi Smart Band 8. We took a closer look at the popular fitness tracker to see whether it will still live up to its good reputation as an inexpensive wearable in 2023.
Good
Health Management

Over 150 fitness modes

Waterproof up to 5 ATM

Bright 60 Hz display

Good old design
Bad
Easy opening shutter

No fast charger included

Proprietary wristband

No hardware button

No GPS

No NFC
Xiaomi Smart Band 8: All deals
Xiaomi Smart Band 8 release date and price
Xiaomi officially unveiled the Xiaomi Band 8 and the Xiaomi Watch 2 Pro on September 23, 2023, along with the Xiaomi 13T and Xiaomi Xiaomi 13T Pro we tested earlier this week. While import retailers prepared us for the worst with $80 prices for the smart fitness tracker, it ended up being not as premonitory as suspected.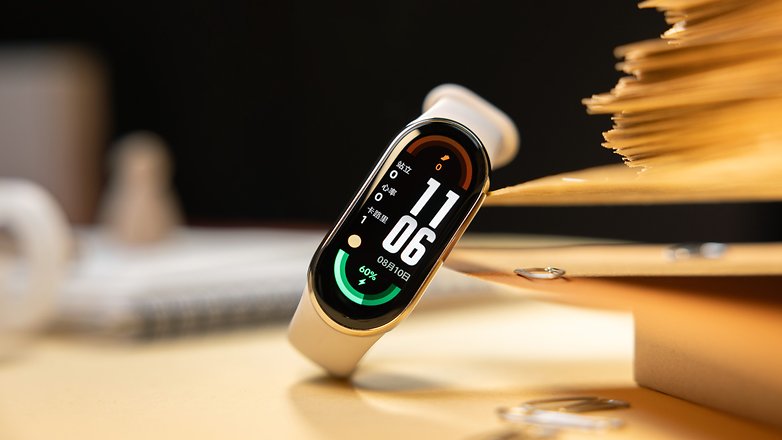 Third-party sellers are already offering the fitness tracker for around $65 on its global version, Xiaomi, however, currently doesn't offer the device officially in the US, so don't buy the device if expecting factory support or warranty.
Xiaomi Smart Band 8 design and build quality
The first big surprise is the Xiaomi Smart Band 8's new wristband mount. Until now, the wristband was simply pressed into a silicone band, but now we have two mounts, which we only know from a smartwatch. Visually, however, this difference can only be revealed by an intensive look at the back.
Pros:
Slim design.
5 ATM submersion resistance.
Cons:
No NFC.
No GPS.
Proprietary wristband.
Self-opening clasp.
Operation exclusively via the touch display.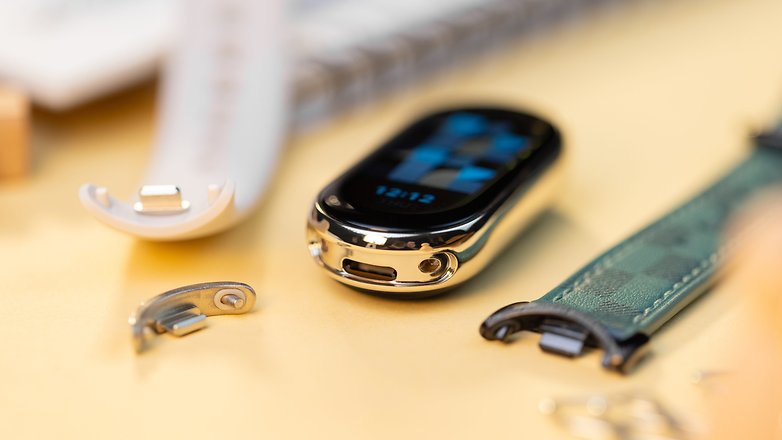 Of course, this also means that you can throw away all your colorful TPU wristbands of past generations. The advantage: There are new metal, leather, and other stylish wristbands, as well as accessories for a necklace and for mounting on the shoe.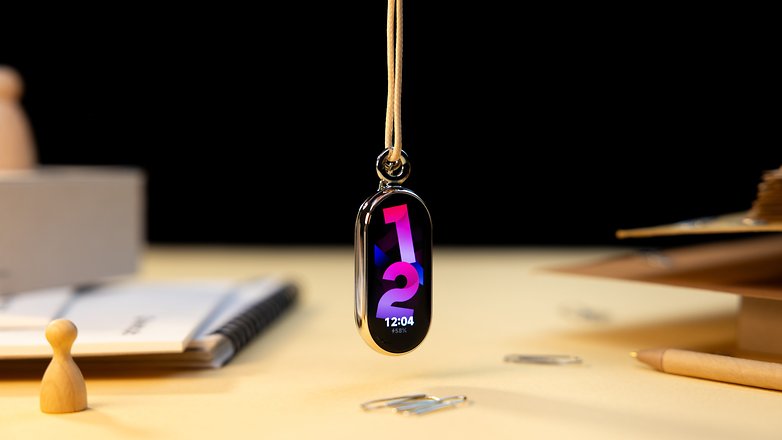 The latter accessory is supposed to additionally provide more accurate tracking of step length, force when stepping, ground contact, and step count. We could not verify this due to the lack of availability of the exclusive Xiaomi Smart Band 8 Running Pod.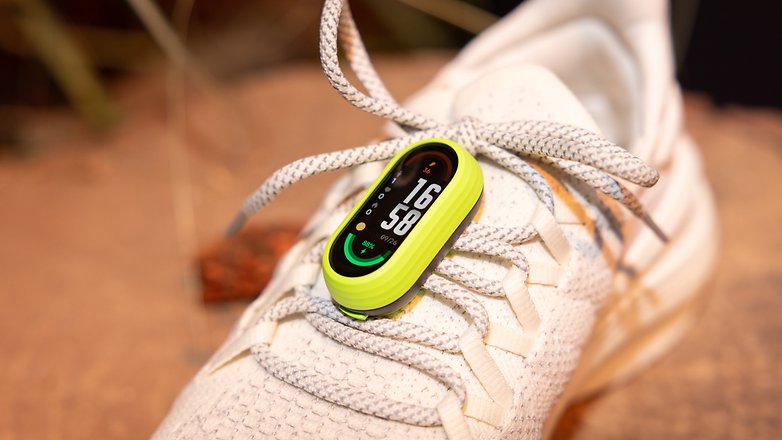 Despite the new wristband attachment, the silicone wristband that comes with the device from the factory once again features the familiar snap closure. Owners of older Xiaomi smart bands can probably relate at this moment how many times the smart tracker has come off on its own and the fitness tracker, with a net weight of only 27 g, had suddenly disappeared without the owner noticing.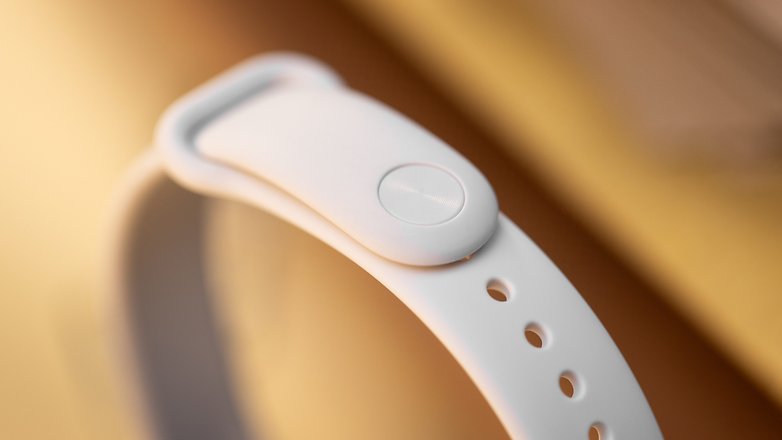 This year, we also miss NFC for contactless payment and GPS satellite reception for positioning without a paired smartphone. That is just the other side of the coin of the otherwise pleasingly inconspicuous Xiaomi Smart Band, with dimensions of just 48 x 22.5 x 11 mm. The 5 ATM protection against water ingress has also been retained in the eighth generation. The Band 8 also does without any hardware buttons and the entire operation is done via the touch sensitive display.
Xiaomi Smart Band 8 display
This in turn comes to you with a diagonal of 1.62 inches and 192 x 490 AMOLED pixels. Thanks to the high refresh rate of 60 Hz for a fitness tracker and the maximum brightness of 600 nits, the screen, which is protected by tempered 2.5D glass, can be read very well even in direct sunlight.
Pros:
Minigames.
Brighter display.
Always-on display.
60 Hz refresh rate.
Large selection of watch faces.
Cons: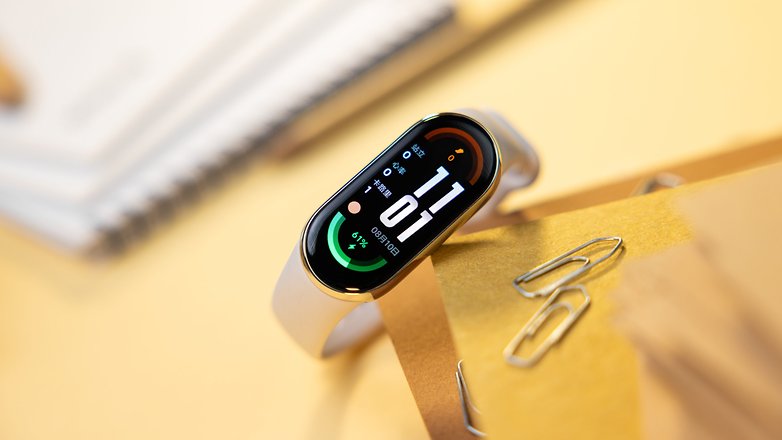 The 60 Hz also means that the display can now be operated quickly and smoothly. The software offers almost 200 different watch faces, some of which are also small mini-games, which surprised us a bit, since we would have expected them to be somewhere else entirely.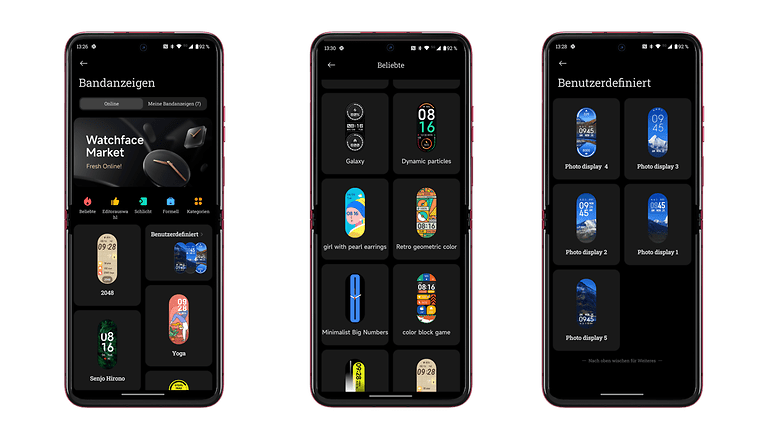 With the good brightness of the AMOLED screen, an always-on display now makes sense on the smart band. Alternatively, there is still the choice of activating the panel via a corresponding wrist gesture or a lovingly executed "touch" on the display. A new feature is the automatic brightness control, which works very reliably in daily use. In general, the panel is high-contrast and easy to read.
Software and sensors
Xiaomi never discloses information about the processor, RAM, or even operating system on the fitness tracker. However, we are told that the Xiaomi Smart Band 8 is compatible with Android 6.0 (Marshmallow) and iOS 12.0 or higher. The initial setup is child's play, at least in the global variant.
Likes:
Zepp data import.
"Mi Fitness" app.
Disliked:
Unusual menu navigation.
Not as accurate as a smartwatch.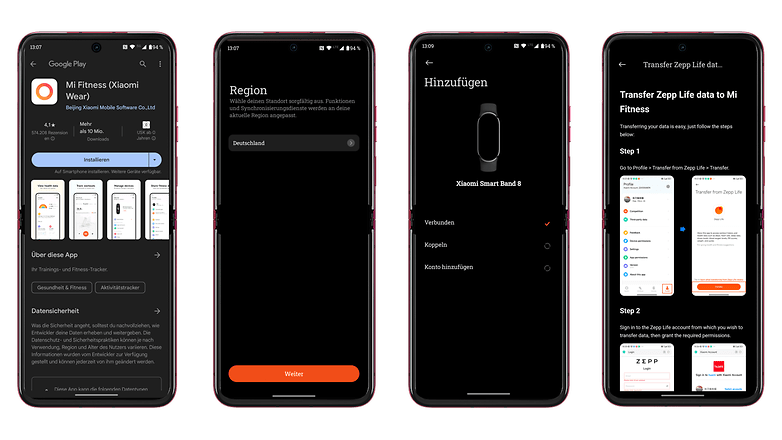 This year, the Smart Band 8 can only be synchronized with the "Mi Fitness" app and not via Zepp Life or even Google Fit (Wear OS). However, the data from the Zepp app can be imported easily and quickly. A previously created Xiaomi account is required, and unlike the Chinese model, there are multiple languages available. If you already have a Xiaomi account, the initial setup is a matter of a few minutes.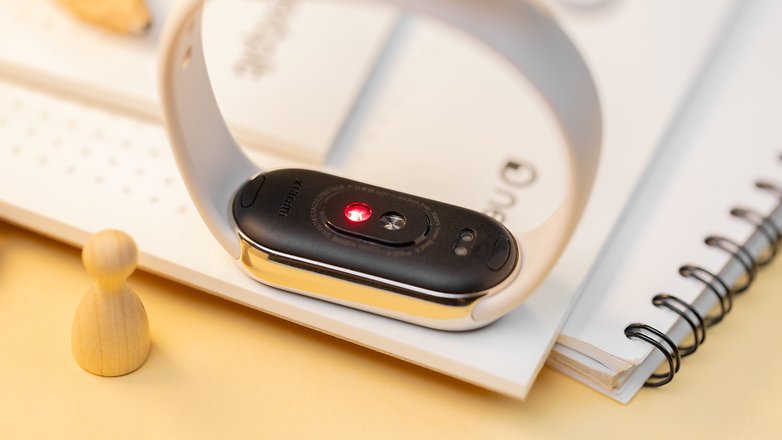 The menu navigation certainly takes some getting used to—but once you understand it, you will quickly find your way around the horizontal and vertical swipes. It is helpful that the most recently executed training mode, with a selection of over 150, moves to the top of the list.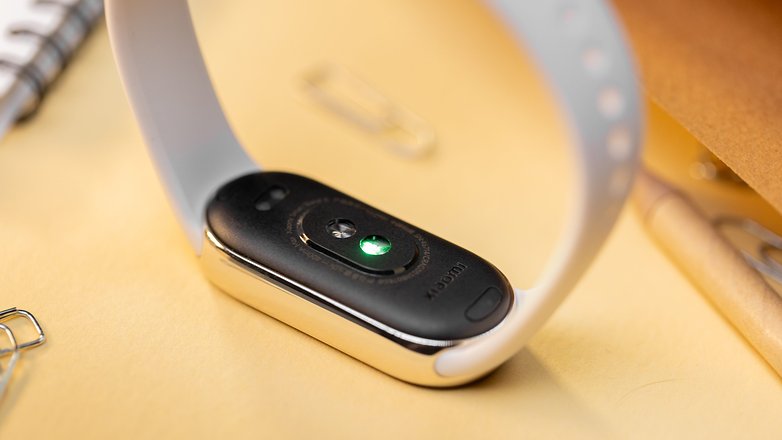 Thanks to a combined heart rate and SpO2 sensor, as well as a 6-axis motion sensor, a variety of measurements are possible. This also includes VO2 max analysis, sleep and stress tracking, and for users, menstrual cycle monitoring. Contact with GPS satellites is again only possible via the paired smartphone's receivers. In general, comparisons with an Apple Watch or the TicWatch Pro 5 from Mobvoi (review) show glaring differences. For example, during a running workout of 10 km, the Xiaomi fitness tracker only calculates 8.5 km.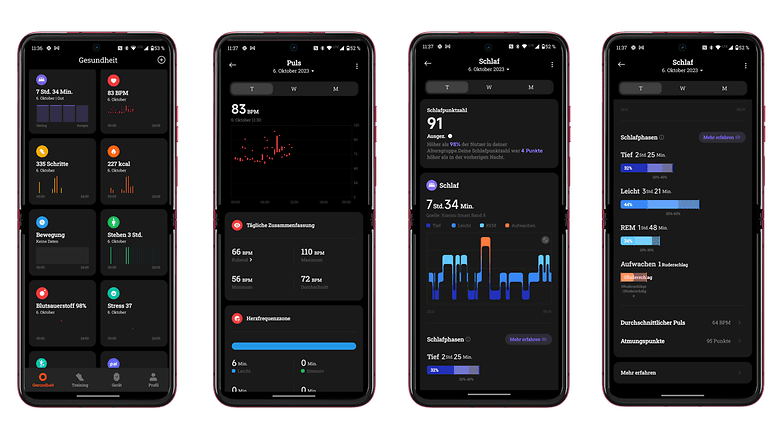 However, I don't want to be so harsh here, since this is a budget fitness tracker after all.
Xiaomi Smart Band 8 battery
The Xiaomi Smart Band 8 has a built-in battery with a capacity of 190 mAh. That is 10 mAh more than the predecessor. Reason enough to advertise a runtime of up to 16 days. With the new always-on mode, it is then only 5 to 6 days, which is basically still a considerable time in view of the average runtimes of an Apple Watch and also coincides with my findings.
Pros:
One week runtime.
One-hour charging time.
Cons:
Awkward charging cable.
No power adapter included.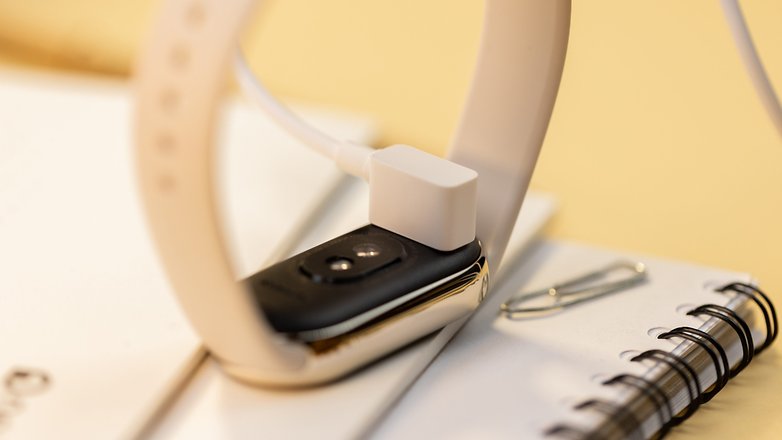 I find the claim of "brand-new fast charging" a bit unusual, which is a bit surprising considering the lack of a power adapter in the box. The Smart Band 8 only comes with a 40 cm long magnetic cable. This can also only be connected on one side and makes it impossible to use the tracker while it is charging.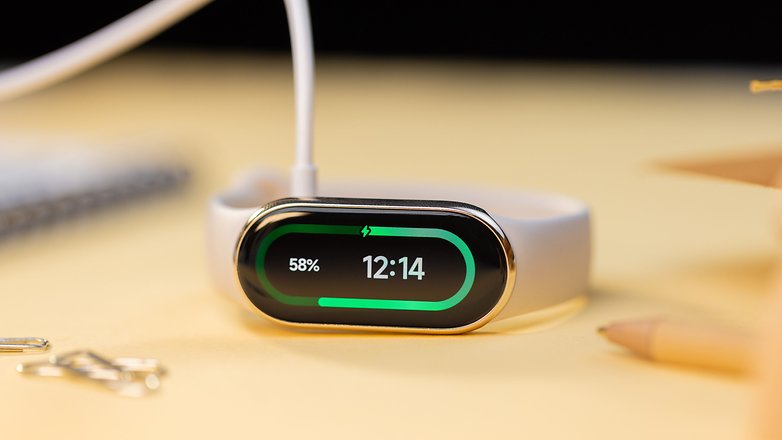 However, the entire process is completed in just under an hour, which is basically perfectly okay. The battery life with a daily training session, the always-on display turned off (I consider it unnecessary due to the activation via a gesture) and the automatic brightness control as well as incoming WhatsApp and e-mail messages is just under a week. These values can certainly be increased by omitting individual settings like 24/7 tracking or filtering incoming messages. Automatic brightness, always-on display, and display-on-time are a few more settings that can increase the runtime.
Xiaomi Smart Band 8 technical specifications
Technical data
Device name
Image
Screen
1.62 inch AMOLED
192 x 490 px (326 PPI)
60 Hz refresh rate
max. 600 nits
2.5D tempered glass
Dimensions
48 x 22.5 x 10.99 mm (H x W x D)
Weight
27 g
Colors
Black, Ivory
Battery
190 mAh
Fast charging support
Charging cable included, power supply not
Protection
5 ATM
Connection
Bluetooth BLE 5.1
Sensors
Heart rate
Blood oxygen
6 motion sensors
Ambient light
Other
compatible with Android 6.0 (or higher)
iOS 12.0 (or higher)
150 sports modes
Final verdict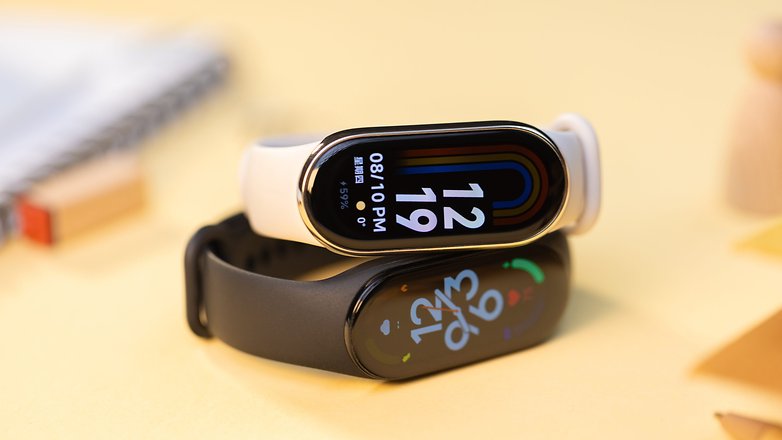 The Xiaomi Smart Band was once a real bargain that could be bought for close to $30. At its current $65, it is by no means a bargain anymore and should not necessarily be an invitation to buy in view of the partly inaccurate tracking data and the lack of GPS reception.
It is also annoying every year to beg for NFC for contactless payment when it is available in China. A demand for voice control with Amazon Alexa or Google Assistant would probably be an insult to the majesty. Finally, the Chinese company also has to provide reasons for buying a Xiaomi Smart Band 8 Pro. The missing hardware button is probably a matter of taste and therefore not a negative point.
And although the brighter and 60 Hz faster AMOLED display can definitely convince, the slim build, the new stylish wristbands, more comprehensive health data, and the long runtime are appealing, I would rather advise looking out for the competitors or smartwatches under these circumstances. Casi recently tested the Huawei Band 8. Take a look at it.