Xiaomi Redmi Note 9 Pro Review: the value-for-money king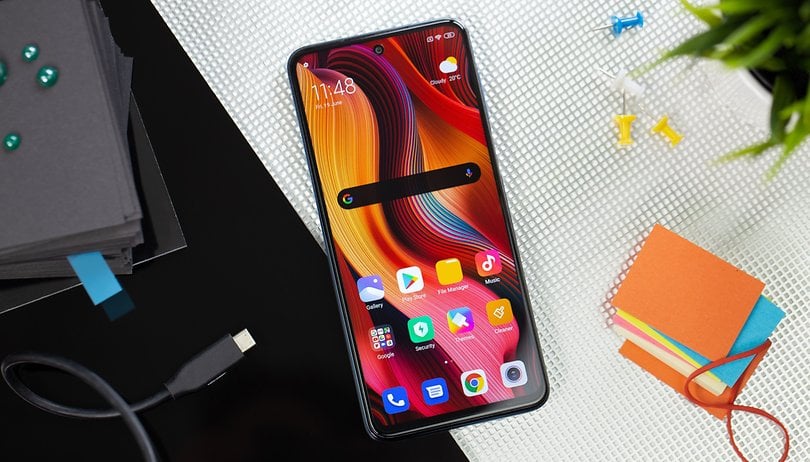 While Apple, Google, and OnePlus are (re)discovering the mid-range smartphone market for themselves in 2020, this happens to be old hat for Xiaomi. The Chinese manufacturer has mastered the world of inexpensive smartphones that offer plenty of bang for your hard-earned buck without too much effort. With the Xiaomi Redmi Note 9 Pro, the Pixel 4a, OnePlus Nord, and iPhone SE are going to face a tough price-performance rival. Despite a recommended retail price of only €269.90 ($318), this mid-range and fairly sized smartphone offers many of the features found on the more expensive models of the mentioned competitors. Where are the places where you ought to be willing to make concessions, we will inform you in this review.
Good
Great price-to-performance ratio

Huge battery

Good camera with useful functionality

Good performance
Bad
Poor LCD display performance

Poor speaker performance

No IP certification

Annoying advertising in the operating system
Xiaomi Redmi Note 9 Pro: All deals
Redmi Note 9 Pro: who is it for?
Thanks to its huge 6.67-inch display with a resolution of 2400 x 1080 pixels and a long-lasting 5,020 mAh battery, the Redmi Note 9 Pro comes especially recommended as a multimedia smartphone. Two things in particular though should not bother you from the start: The size and weight of the handset. Even with large hands, it's difficult to operate the borderless display using only one hand, and balancing the 209-gram device on your little finger isn't a very pleasant experience, either. In view of the low price, a bit of finger acrobatics or a two-handed operation should be a reasonable trade-off though.
This is because you can buy the Note 9 Pro on the Internet at prices starting from €249.99 ($295). You are able to choose between various memory configurations with 64 GB or 128 GB of internal memory, and between the three colors: Glacier White, Interstellar Grey, and Tropical Green. For this review, the phone was made available in Tropical Green with 64 GB of internal storage.
What I like about the Redmi Note 9 Pro...
Quality workmanship and design
The Xiaomi Note 9 Pro makes no bones about its size, where it rises out of its packaging like a monolith and the huge size is all too obvious with its case made of glass and plastic. With a price point that is under €250 ($294), this is a good case study that proves a handset at this price point does not have to feel cheap at all. When handling the Note 9 Pro roughly, not much of it moves. In fact, you would most probably be able to hammer a nail into the wall with your device. We do not recommend this, but we do believe that the smartphone is capable of handling the nail, what more using it with a less degree of caution, or subjecting it to mild falls without having to worry about anything.
The dimensions of this device do not hide the fact that it is huge by all means, and tipping the scales at 209 grams, this 6.67-inch smartphone is also heavy enough to provide a high-quality feel. The buttons on the Redmi Note 9 Pro make a mediocre impression though. The volume rocker is rather spongy while the power buttons (that come with a built-in fingerprint sensor) feel a bit less tactile than standard buttons. Despite its processing power, this smartphone does not carry any IP certification. A precise and noisy vibration motor contributes to the overall high-quality impression.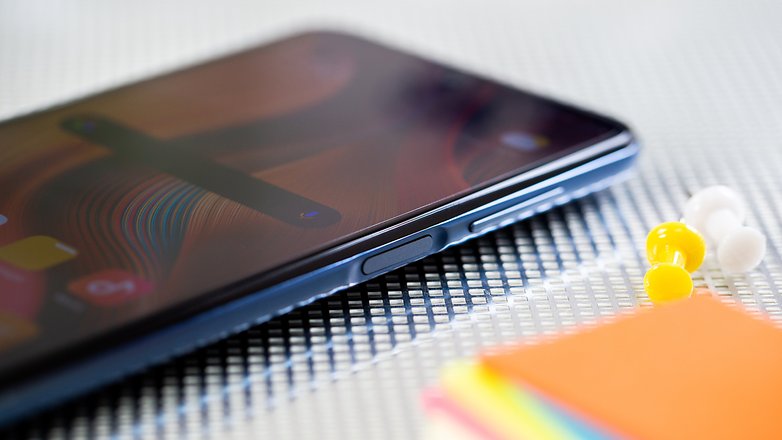 Equipment and performance
When the Redmi Note 9 Pro was released in the German market in May 2020, the OnePlus Nord and Pixel 4a were nothing but rumors. But even so, this Xiaomi smartphone stood out with a Snapdragon 720G processor, a full 6 GB of RAM, and a quad-camera setup. The equipment is adequate enough to keep the mid-range smartphone competitive even after a few months.
Because of the rather discreet scaling back in the processor and display departments compared to the Nord, Xiaomi shaved more than €100 and provides you with a trio of cameras - which are more than the Pixel 4a. Fast WLAN AC, Bluetooth 5.0 connectivity, and a quick charge function also make the Note 9 Pro a strong mid-range smartphone candidate. Armed with NFC, with which you can pay wirelessly via Google Play, and an IR blaster are also included. With the latter, the Note 9 Pro can be used as a remote control for your TV or various Xiaomi products.
There is hardly anything to criticize about the overall performance. Call of Duty: Mobile runs smoothly on the highest graphic settings, but the Redmi Note 9 does develop a notable degree of heat. The requirements of the Android 10 operating system, to which Xiaomi uses with its MIUI 11 user interface, are no issue whatsoever for this smartphone. Despite the (at least compared to stock Android) liberal use of animations in the operating system, everything runs smoothly and fast.
Multitasking is also no problem for the Snapdragon 720G chipset. A YouTube video could be played parallel to other apps in the review without any jerkiness or long loading times. The Redmi Note 9 Pro makes use of its 6 GB of RAM, where the processor's performance is supposed to be especially beneficial for the Xiaomi camera's artificial intelligence.
Quad Camera
The back of the Redmi Note 9 Pro is armed with a rather noticeable bulge that houses a quartet of cameras. The glass and plastic elements are located in the middle, and is just wide enough so that the smartphone does not rock back and forth excessively whenever it is placed flat on its back on a table. Even more interesting is this: what is inside the camera has proven to be rather impressive in terms of results and characteristics.
Redmi Note 9 Pro - Camera equipment
| | Main camera | Ultra wide-angle | Macro camera | depth sensor |
| --- | --- | --- | --- | --- |
| Resolution | 64 megapixels | 8 megapixels | 5 megapixels | 2 megapixels |
| Sensor size | 1/1,72 inch | 1/4 inch | 1/5 inch | 1/5 inch |
| Lens elements | 6 | 5 | not reported | not reported |
| Field of vision / focal length | 79.8 degrees | 119 degrees | not reported | not reported |
| Pixel size | 0,8µ | 1,12µ | 1,12µ | 1,75µ |
| Aperture | f/1,89 | f/2,2 | f/2,4 | - |
The Redmi Note 9 Pro masters the interaction of its four cameras extremely well. I especially liked the clearly arranged and noble camera app, which shines with many clever details. If you hold your mobile phone with the camera pointing downwards, for example, an arrow shows you the current orientation. With modes for AI photography, 64 megapixels, night photography, panoramic photos, and a very extensive professional mode, Xiaomi provides everything that belongs in a current camera smartphone.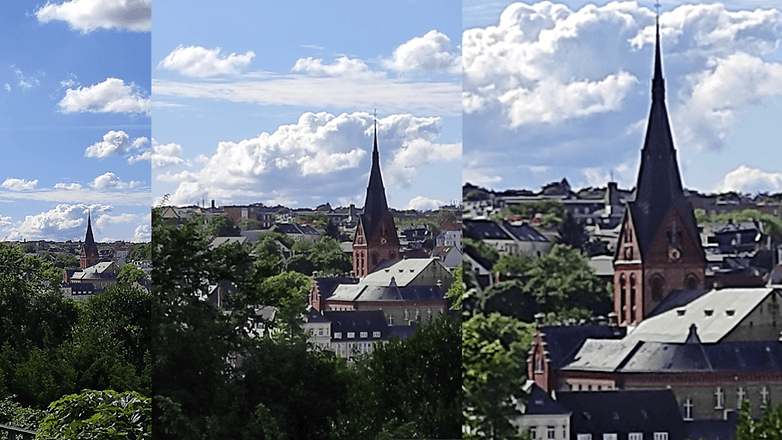 The results are particularly impressive when functions such as HDR or artificial intelligence are turned off. This is especially true with as the 64-megapixel main sensor has a lot to offer even without any software processing. RAW photography in professional mode shows off this capability particularly well.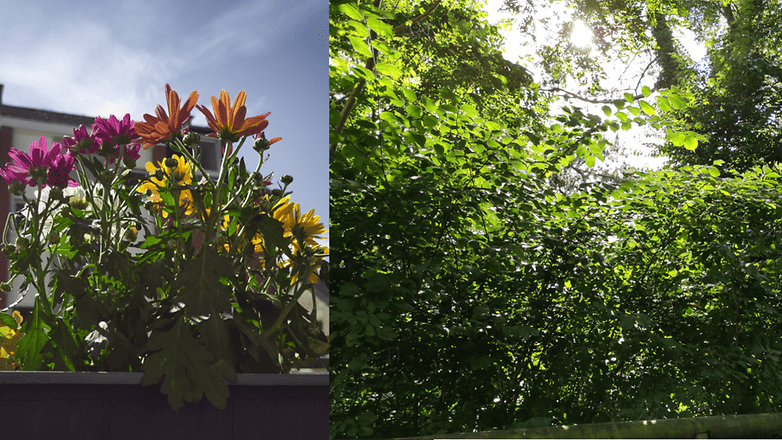 However, the weaknesses of the ultra-wide-angle sensor become apparent in no time at all. While does feature a decent resolution count of 8-megapixels, it is unable to keep up with the main sensor in terms of sharpness and noise behavior. Nevertheless, Xiaomi deserves praise for this point. The manufacturer does not use sensors with 2-megapixels as additional sensors for its quad-camera setup. Unfortunately, this is a common practice especially in the entry-level and mid-range segments as part of the cost savings configuration without losing the ability to advertise a triple or quad-camera setup. Thus, the quad-camera setup at the back of the Note 9 Pro is really useful for everyday use.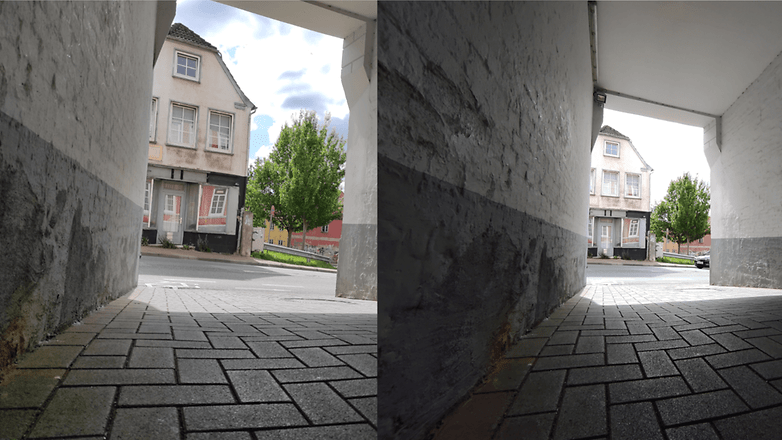 Battery life
With its 5,020 mAh capacity, the Xiaomi Redmi Note 9 Pro's battery capacity is larger than that of some tablets. This provides for an all-day action device in real-life usage, and then some. The manufacturer itself states this with up to 33 hours for calls, up to 16 hours for navigation, and up to 13 hours for gaming. All of those claimed results do seem realistic in practice.
In daily use, you seldom drive for 15 ½ hours from Berlin to Rome on a single full battery, and with this large battery, you can basically go for broke. If you charge the phone every night, you should not have any problems with a dead battery during the entire next day. If you are on the road for two days, you can use the phone for two days while exercising caution. Xiaomi includes a 30-watt power supply with a quick-charging function for the large battery. In our review, the smartphone recharged by up to 50 percent within a matter of 20 minutes. This is especially useful for everyday use just in case you happen to be a heavy phone user for that particular day.
What I don't like about the Redmi Note 9 Pro...
No IP certification
With the great workmanship, I was a little surprised that the Note 9 Pro does not come with any IP certification. Hence, it is not guaranteed that dust and water will not penetrate the smartphone in your daily use. This is possibly due to the 3.5 mm headphone port, which is always a hurdle for manufacturers when it comes to sealing it against water and dust. However, the lack of protection against water and dust is not uncommon in the price range.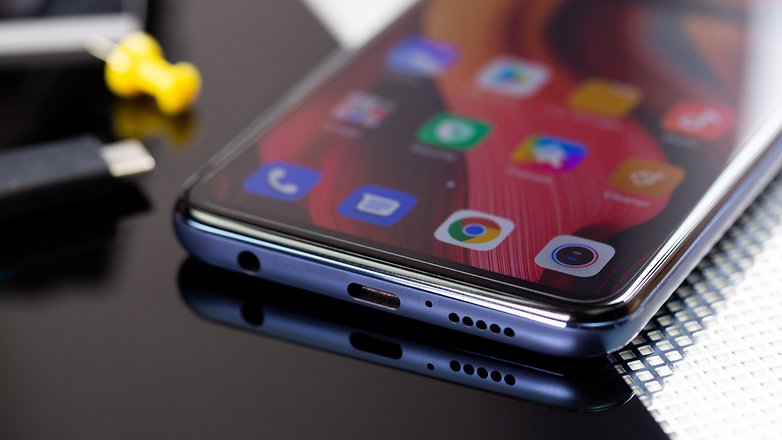 Even the considerably more expensive OnePlus Nord only grants protection against light rain and no IP certification. As the workmanship of the Redmi Note 9 Pro is rather high for its price point, I personally would have no qualms about taking a call in the rain - although I would not do so in the middle of a thunderstorm.
Defective loudspeaker
What is very disappointing in this smartphone that is almost perfect for multimedia applications would be the miserable mono loudspeaker. This speaker fires a very flat sound out of the smartphone's bottom segment through five cut-out circles that are located in the bottom right corner of the smartphone's housing. Thereby, this smartphone is lacking in its audio capability, especially when it comes to bass and clarity in the treble range. For system cues and ringtones, this is wholly sufficient, but with music, there is simply no atmosphere. To rub salt into the wound, the sound quality of YouTube videos and mobile games is even lower.
It is the placement of the loudspeaker that becomes a real pain. Horizontally, you could always cover the recesses on the bottom with the palm of your hand and then the volume decreases by about 80 percent. As a solution, you have to hold the heavy smartphone in uncomfortable positions or connect it via Bluetooth to speakers or headphones.
LCD display in 20:9 format
When you first turn it on, the display of the Note 9 Pro is a real knockout. This is mainly due to its size, where 85 percent of it lies over the front of the Redmi Note 9 Pro. The bezels of the screen are very thin, especially on the top and sides. Even with my comparatively large hands, this smartphone can hardly be operated using just one hand. This is already clear before purchasing a large smartphone, but due to the 20:9 format and the thickness of almost 9 millimeters, the poor accessibility of the Note 9 Pro is quite noticeable right from the get to. This smartphone is also quite top-heavy when typing. I would advise you to move the keyboard a little bit upwards with Xiaomi's "unanchored mode" for an optimal typing experience.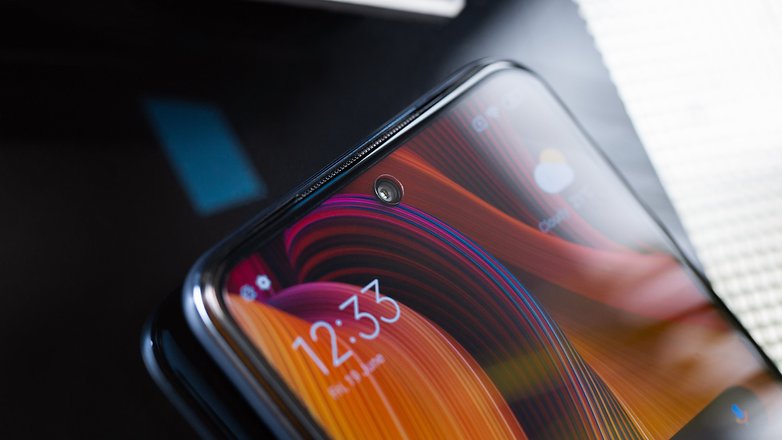 Another flaw of the display: Xiaomi uses a punch-hole notch to house the front camera, so a small cutout was punched out of the LCD display. Regardless of my personal preferences, there is a problem with this combination. Unlike the pixels of an OLED screen, the pixels of LCD displays don't light up by themselves.
The liquid crystals have to be illuminated by a backlight and this creates more or less recognizable halos, i.e. uneven lighting zones at the edge of the display. In the area of the punch-hole notch, I noticed this negative aspect when switching on the Note 9 Pro for the first time and also when using it under bright conditions.
This is a pity, as the display of the Redmi Note 9 Pro is otherwise very presentable. The brightness is sufficient, while colors and sharpness are above average.
Advertising and pre-installed apps
Xiaomi's MIUI operating system comes with pre-installed applications, recommendations for new apps, and fixed menu items for its own services in the operating system. While the apps can be uninstalled, you cannot delete the recommendations and Xiaomi apps from the device. This means you will be annoyed again and again, bombarded by advertisements when using the Redmi Note 9 Pro.
Amazon also uses such advertising placements on devices like the Fire Tablet 10, but the advertising is something that the buyer must take into consideration before purchase. After all, would you want to use a phone that throws you ads every single day for a cheaper price point? The advertising removal is something that Xiaomi will have to work through, which I find that Xiaomi has to make a decision in the future. After all, customers pay over €200 ($235) for a smartphone and not for an advertising outlet. If I want to, I would just surf social media and get bombarded by ads. Admittedly, probably at Xiaomi, this is because the Chinese manufacturer even offers a slew of other lifestyle items including smart running shoes and intelligent trash cans.
Xiaomi Redmi Note 9 Pro technical specifications
Final verdict
With the Redmi Note 9 Pro, Xiaomi proves that the manufacturer already has a lot of experience in the mid-range segment. The return to an LCD display with only a 60 Hertz refresh rate and the use of a somewhat older processor reduces cost without customers being confronted with serious stumbling blocks. Mobile games run satisfactorily and with a few halos on the bright LCD screen, most customers will be able to live with its shortcomings.
It is nice to note that Xiaomi has invested the saved production costs into useful features. A huge battery and a camera system that can deliver decent results with any lens are far more useful in everyday life compared to a display with a 120 Hz refresh rate or a certain coolness factor that includes a seamless plastic housing.
Nevertheless, the Note 9 Pro is not without an alternative. This is because Motorola has also drawn on a lot of experience when it comes to the mid-range smartphone category. The manufacturer even equipped its Moto G 5G Plus with the new smartphone 5G standard, where it just breaks the €400 ($470) mark. Xiaomi itself carries the Mi Note 10 Lite, a smartphone with an OLED display, which is priced similarly. And then, there is of course, the OnePlus Nord, the almost identical Oppo Find X2 Neo, the iPhone SE 2020, and the Pixel 4a. Although I just criticized these devices, they are beautiful and have a lot of advantages apart from their own charm. For every mentioned smartphone, you can find a review or additional information by clicking on the link. Other sub-$300 smartphones that you can consider are available for further reading.