Xiaomi Presents the Affordable Redmi Note 13 Series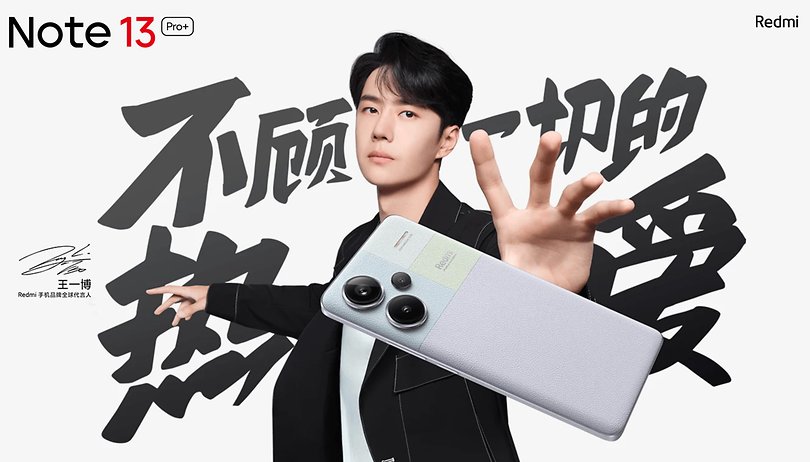 Xiaomi has presented the Android mid-rangers Redmi Note 13, Note 13 Pro, and Redmi Note 13 Pro+ in its home country China. The manufacturer is not stingy with premium-class extras, such as a 200 MP camera or a 120 Hz AMOLED screen. Let's take a closer look at the actual mid-range devices, which should also be available globally sooner or later.
Xiaomi presents the Redmi Note 13 series
Three new Android smartphones of the Redmi Note series are now official in its home country. However, we wonder if they are really that mid-range when we take a look at the specs of the Redmi Note 13, 13 Pro, and Redmi Note 13 Pro+.
All three offer a 6.67-inch AMOLED display with a fast refresh rate of 120 Hz. The base model with a resolution of 2,400 x 1,080 px, the other two with 2,712 x 1,220 px. The protection is provided by Corning, with its popular Gorilla Glass 5.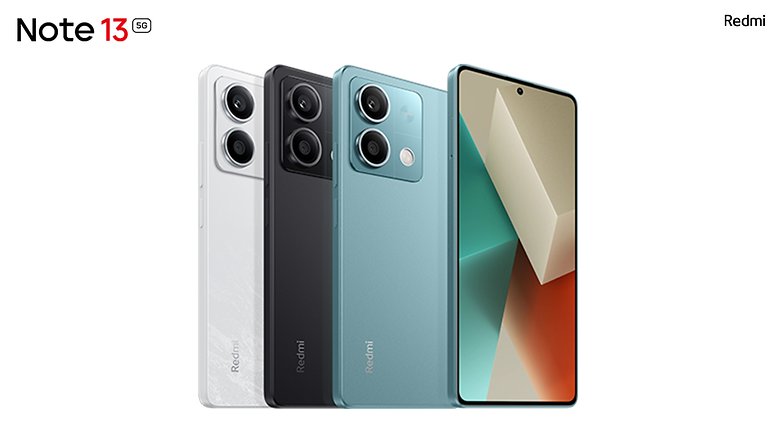 Powering everything from the smallest to the largest configuration is a MediaTek Dimensity 6080, a Snapdragon 7s Gen 2, and another MediaTek processor, the Dimensity 7200 Ultra. Storage-wise, we start at 6 GB of RAM, with at least 128 GB of internal program storage to end at 16/512 GB. All three smartphones not only offer us identical looks, but also a 5,000 mAh battery that can be charged at 33, 67, or 120 watts.
The 2 MP camera will never die!
The company does not skimp on the side of the main camera either. You already get a 108 MP main camera in the base model. However, the company destroys the anticipation with a second mandatory 2 MP camera. This is done a bit better in the two Pro models: There is a 200 MP main camera and an 8 MP ultra-wide-angle camera in addition to the questionable 2 MP camera.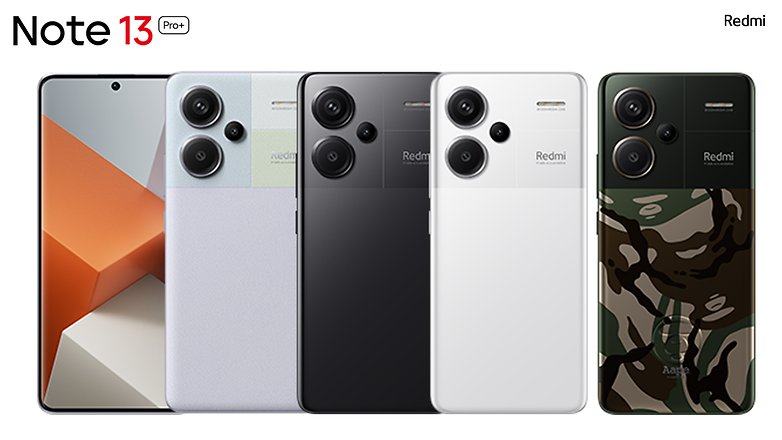 Unusual: Only the top model of the three Redmi Note 13s has an IP68 certification. Pricing-wise, they've settled on 1,099 yuan (150 US Dollars) up to 2,199 RMB (US$300) for the Pro+ with 16 GB of RAM and 512 GB of internal storage in China. However, the prices are known to be a bit higher outside the Great Walls.
What is your opinion about the inexpensive Redmi Note 13 devices? Do you rule them out from the start because of the 2MP camera, or do you say at this price you'll be fine with the 108/200MP camera? Write us your opinion down in the comments!